Agriturismo Il Paradiso, Barega - Sardinia
The name of this agriturismo says it all; Il Paradiso is a small paradise on earth! The agriturismo is located in south-west Sardinia, near Iglesias and not too far from the coast. After a refreshing dive in the pool you can book a table in the restaurant to get to know the local cuisine. A perfect base for a journey of discovery through the south-west.
Agriturismo Il Paradiso is run by the Minaudo family. The main activities of this agriturismo are, apart from the guest rooms, stock-breeding and agriculture. The family grows mushrooms, snails, various vegetables and artichokes. The farm is furthermore inhabited by donkeys, chickens, rabbits, goats and ducks. The outdoor pool offers refreshment on hot summer days. The restaurant serves typically Sardinian dishes made of the farm's own products. Should you like to switch the green landscape and the peace and quiet for a more energetic environment, you can easily reach the southern isles, Sardinia's capital Cagliari and the beaches along the west coast from here.
The intimate agriturismo offers 10 double rooms. A third bed can be placed on request. The basic yet comfortable rooms feature a private bathroom with shower, air-conditioning and central heating.
A perfect stay for those...
Il Paradiso is perfectly suited for all travellers looking for a tranquil accommodation in south-west Sardinia to enjoy nature and traditional dishes and products.
Accommodation & facilities:
• Parking
• Restaurant
• Wi-Fi
• Swimming...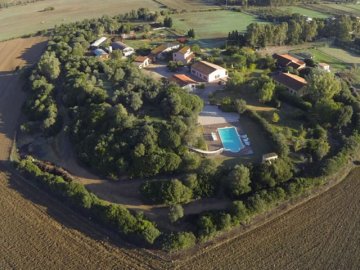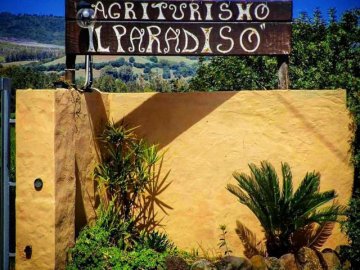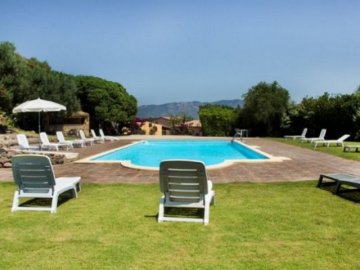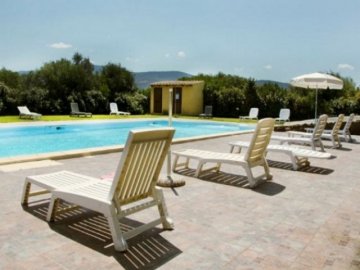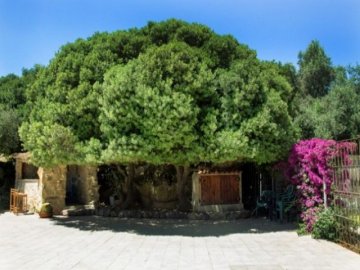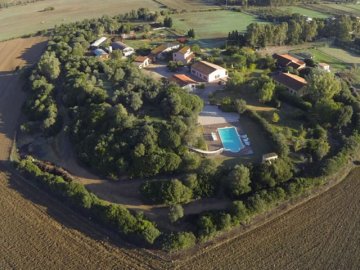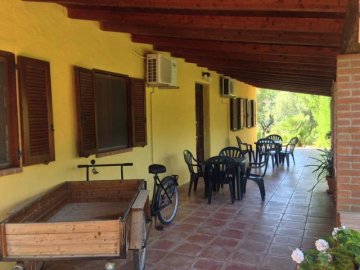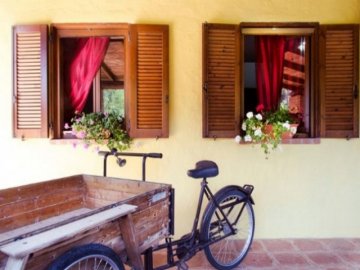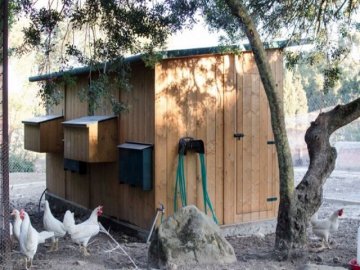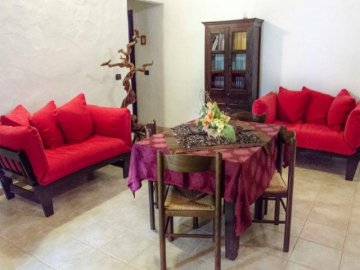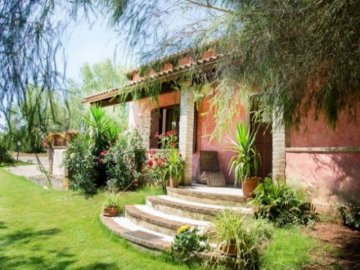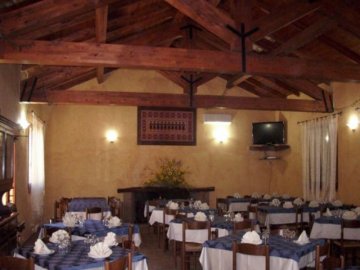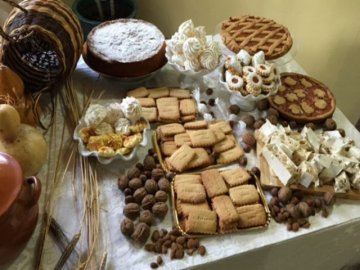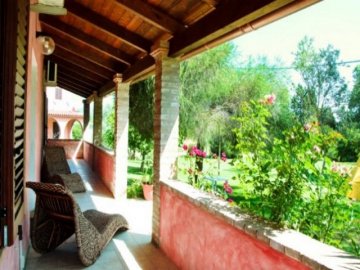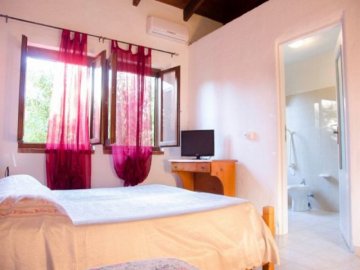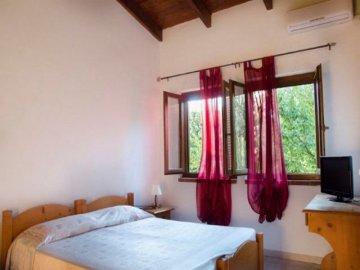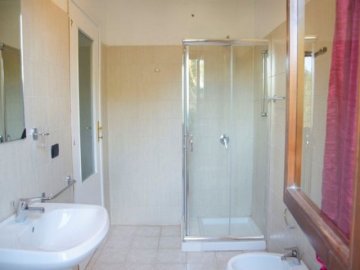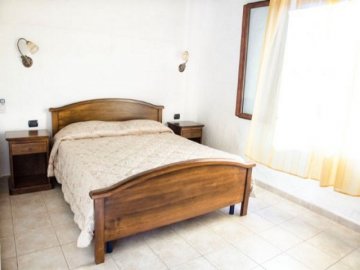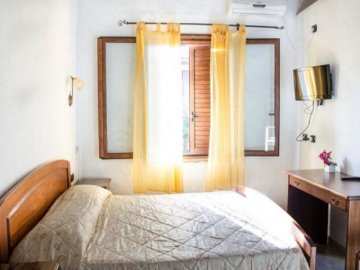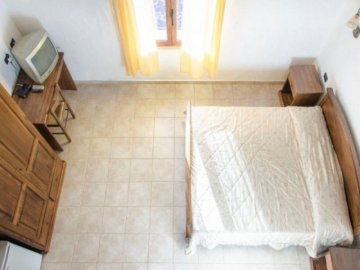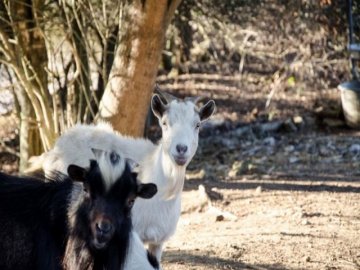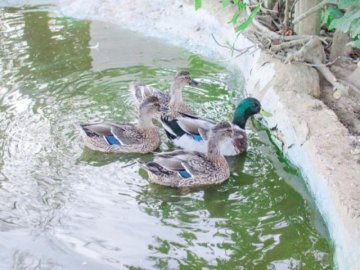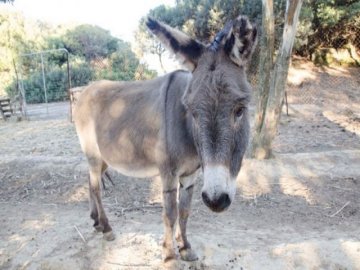 Agriturismo Il Paradiso
Iglesias
Iglesias is located in the heart of the Sulcis-Iglesiente. This village, which is still partly embraced by its medieval city walls, together with Carbonia forms the capital of the province of Carbonia-Iglesias. After the Romans had left the area and the Pisans reopened the mines, Iglesias was founded in the 13th century by count Ugolino della Gherardesca. The area used to have a prosperous mining industry. Important minerals, such as manganese, marble, iron, copper, lead, zinc and silver were extracted here. The mines were the wealth of the Iglesias area for many decades. Nowadays, most of the mines are closed. You can still visit the mines of San Giovanni di Domusnovas and Monteponi with a guide.
Discover the south-western province of Carbonia-Iglesias
Even though the south-western province of Carbonia-Iglesias is relatively unknown to tourists, it contains various unique aspects. Follow the traces to the old mines, explore the stunning rugged coast and enjoy culinary highlights such as the savoury tuna dishes on the southern isles.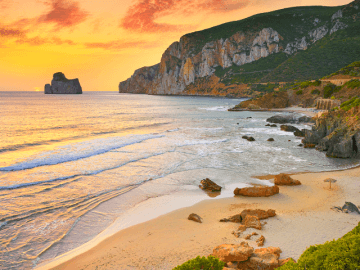 Lees meer
Francesca vertelde over de mooie plekjes in de omgeving
8.0
Fred en Francis
Een echte agriturismo waar kinderen zich niet hoeven vervelen
8.0
Gino D'Ippolito
Vriendelijk, goed eten, eenvoudige kamer
9,0
Henk Wienholds
Agriturismo Il Paradiso is een mooie locatie en je kunt er lekker eten
8,0
Louise
Laat je zeker verrassen door de kookkunsten
9,0
Eric Hulman