Agriturismo Perda Niedda, Domusnovas - Sardinia
Attention hikers! Amidst the undulating landscape of south-west Sardinia this agriturismo with pool is located at only 48 kilometres from Cagliari. Perda Niedda is a perfect accommodation for both couples and families looking for a quiet and secluded holiday destination.
At an altitude of 630 m., far from the small village of Domusnovas, Agriturismo Perda Niedda with pool is reached by a partly unpaved and steep road through the woods. The former mining village of "Perdia Niedda" ("Black Coal") consists of various small rustic buildings which house the guest rooms. There's are playground and swimming pool on the enormous estate. In the restaurant traditional Sardinian dishes are served. Due to its location, Sardinia4all recommends to book a stay on a half board basis.
The 10 rooms are housed in two secondary buildings. All rooms are basic yet comfortable. Depending on the type of room, there are 2 to 5 beds.
A good night's rest is guaranteed at this secluded location!

A perfect stay for those...
This agriturismo is perfectly suited for the traveller looking for a secluded, simple stay in a rustic accommodation that sets great store by traditional dishes and a familiar ambiance.


Accommodation & facilities:
• Parking space
• Restaurant (fixed menu)
...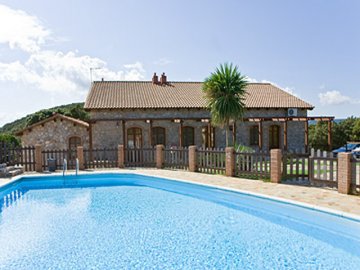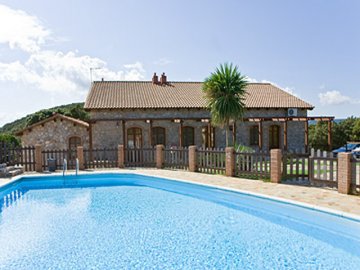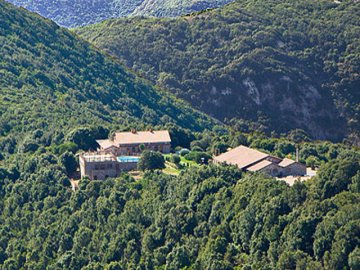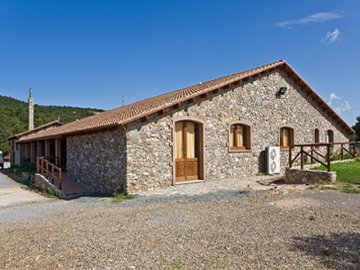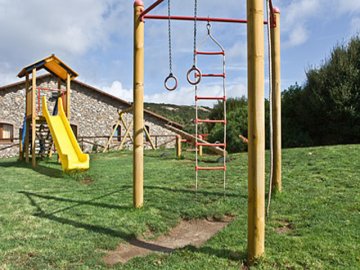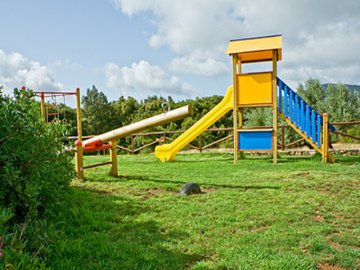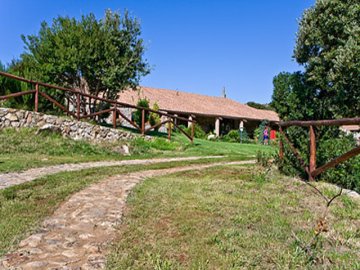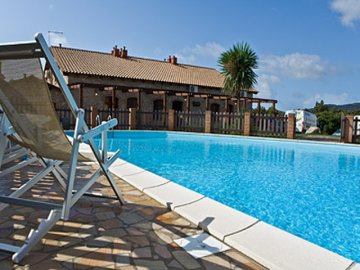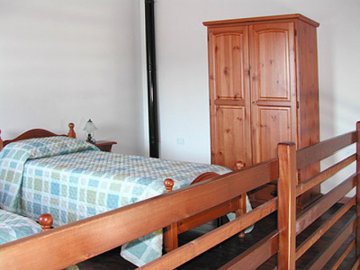 Agriturismo Perda Niedda
Domusnovas
Domusnovas is located in south-west Sardinia. It's strategic position in a mountain area, in between valleys and the sea, and just 48 kilometres from Cagliari, enables a versatile holiday. The area is filled with caves, such as the one of San Giovanni, and forests. The coastal route via the villages of Nebida and Massua offers a spectacular view across the calcareous islet Pan di Zucchero.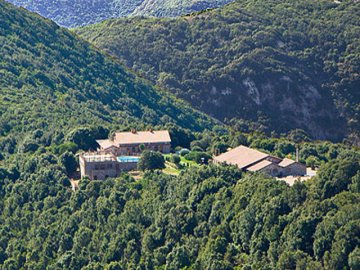 Discover the south-western province of Carbonia-Iglesias
Even though the south-western province of Carbonia-Iglesias is relatively unknown to tourists, it contains various unique aspects. Follow the traces to the old mines, explore the stunning rugged coast and enjoy culinary highlights such as the savoury tuna dishes on the southern isles.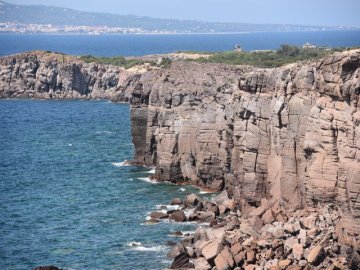 Lees meer
Prices
Rates are per person per night, breakfast included
Arrival: daily
Minimum stay: 1 night

Supplements:
• Half board: € 19 per person

Discounts for children:
When staying in a triple or quadruple room we will apply the following discounts after having received your request:
• Children 0 - 1 years: free
• Children 2 - 8 years: 50% discount
Jammer dat wij er maar 3 nachten waren
9.0
B. de Vries
Leuk maar niet gemakkelijk bereikbaar
6.0
Mw. Telka (BE)
Voor ons te afgelegen
6.0
Dhr. Nieuwenhuizen (NL)
Niet geschikt voor kinderen
5.0
Anoniem (NL)
Prijs-kwaliteitsverhouding niet in evenwicht
6.0
Dhr. Smallenbroek (NL)
De kok in deze accommodatie kon echt fantastisch koken
8.0
Mevrouw Heij (NL)
Mooie rit
8.0
Dhr. Rummens (BE)
Povere accommodatie
7.0
Mevrouw Nijland (NL)
Gevoel van isolatie
7.0
Dhr. van Ommeren (NL)
Heerlijk
8.0
Mw. de Wit (NL)
Hoog in de bergen
9.0
Dhr. Siesse (NL)
Prachtige omgeving
8.0
Arie, Amsterdam (NL)
Misselijkmakende weg om iedere dag te rijden
8.0
M. Pallandt (NL)
Deze agriturismo verdient een hele dikke tien!
10.0
Dhr. v/d Wijdeven (NL)