Agriturismo Saludi e Trigu, Iglesias - Sardinia
Located in between fields of grain in the pristine south-west, the basic yet comfortable agriturismo Saludi e Trigu, provided with pool, is the perfect base to explore the numerous beaches, forests, villages in the area as well as Sardinia's capital Cagliari.
Far away from mass tourism, at agriturismo Saludi e Trigu you can enjoy the host's hospitality, the peace and quiet and the stunning view across the pastures. The kids can play to their heart's content in the yard or in the swimming pool.
The five basic yet comfortable apartments of Saludi e Trigu all feature a double and a twin bed room, a living room with open-plan kitchen, a bathroom, TV, Wi-Fi and air-conditioning.
Saludi e Trigu is located near various highlights and within 10 kilometres from the sea. The city centre of the historic town of Iglesias, filled with numerous churches and squares, is just a 10-minute drive from the accommodation. Porto Paglia is beloved by both wind and kite surfers. We highly recommend visiting the beaches of Masua and Cala Domestica. Active travellers can explore the hiking paths and mountainbike trails winding at the foot of the Monte Marganai mountain and near the forests of Domusnovas.
A perfect stay for those...
This agriturismo is perfectly suited for travellers looking for a cosy and intimate accommodation with pool to explore the pristine south-west of Sardinia.
Accommodation facilities:
• Parking
• Veranda
• Swimming pool
• Garde...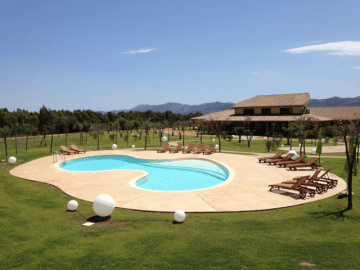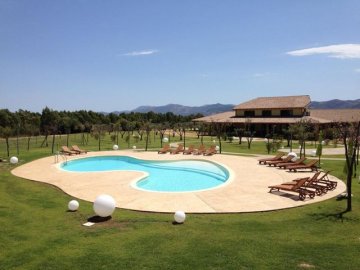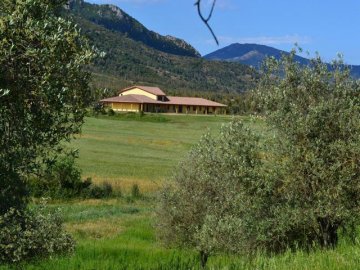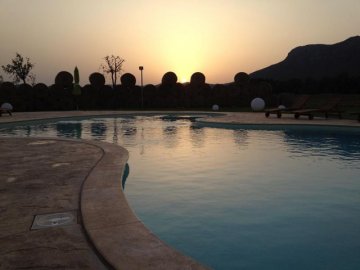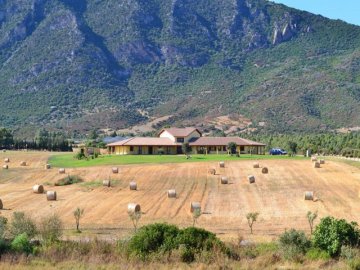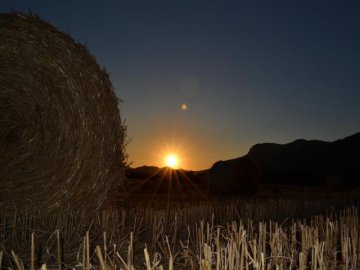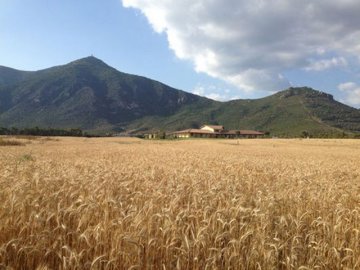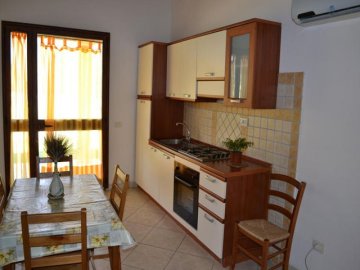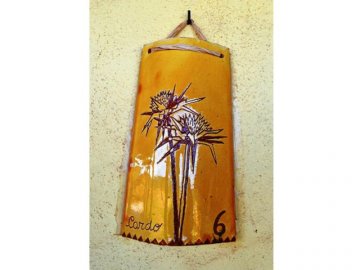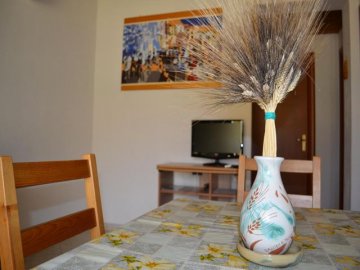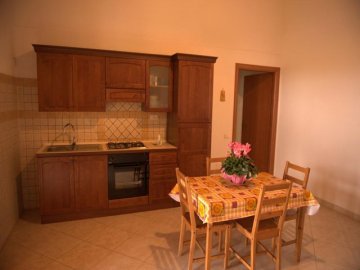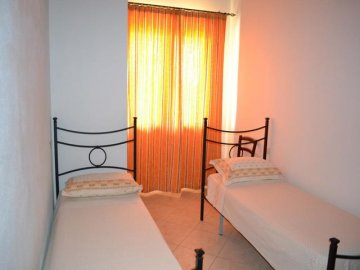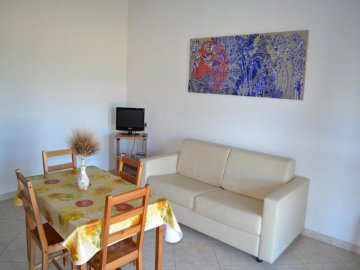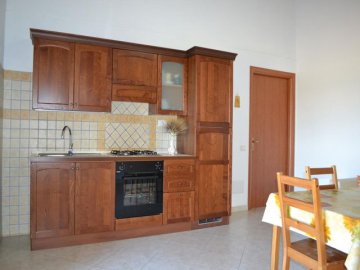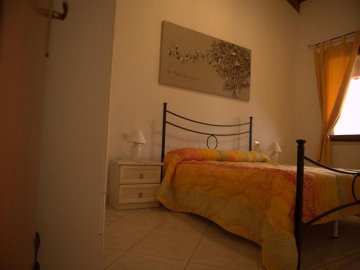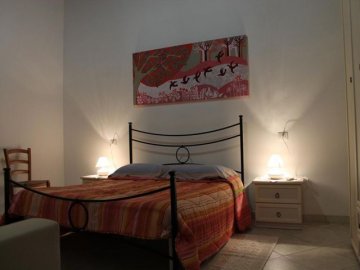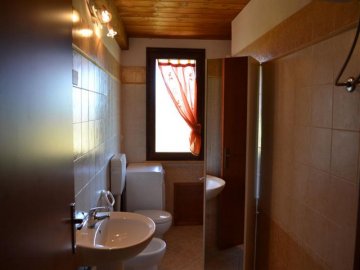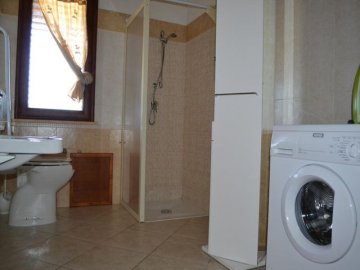 Agriturismo Saludi e Trigu
Iglesias
Iglesias is located in the heart of the Sulcis-Iglesiente. This village, which is still partly embraced by its medieval city walls, together with Carbonia forms the capital of the province of Carbonia-Iglesias. After the Romans had left the area and the Pisans reopened the mines, Iglesias was founded in the 13th century by count Ugolino della Gherardesca. The area used to have a prosperous mining industry. Important minerals, such as manganese, marble, iron, copper, lead, zinc and silver were extracted here. The mines were the wealth of the Iglesias area for many decades. Nowadays, most of the mines are closed. You can still visit the mines of San Giovanni di Domusnovas and Monteponi with a guide.
Discover the south-western province of Carbonia-Iglesias
Even though the south-western province of Carbonia-Iglesias is relatively unknown to tourists, it contains various unique aspects. Follow the traces to the old mines, explore the stunning rugged coast and enjoy culinary highlights such as the savoury tuna dishes on the southern isles.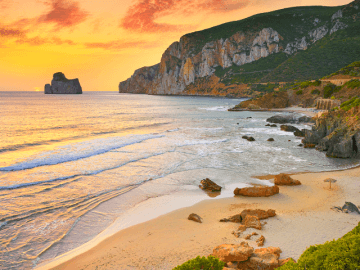 Lees meer
Agriturismo Saludi e Trigu
Prachtig kleinschalig complex, prima plek om het zuiden te verkennen
10,0
Joce
Niet kindvriendelijk en kamer muf
6.0
Vleuten
Agriturismo viel iets tegen, wel prachtige omgeving
7,0
Jaap en Trees Sijtsma
Mooi domein met prachtig zwembad
9.0
Anneke