Country Resort Capo Nieddu, Cuglieri - Sardinia
Booking a holiday at this agriturismo equals pure and utter indulgence! The rural character of a farm and the luxury of a hotel make for a perfect combination at Capo Nieddu. Close to the sea and to various sights you're sure to enjoy your stay here.
The estate, which owns its name to the Capo Nieddu waterfall, offers a special stay where luxury, gastronomy and tranquillity are in perfect harmony. The guests staying on half board basis will enjoy an amazing cuisine as well. Most products come from the estate's own land. The dishes served in the restaurant pair perfectly with the local and national wines. The homemade red and white wines of the farm are definitely worth tasting!
The Resort Capo Nieddu features 11 spacious and beautifully decorated rooms with bathroom. All rooms are located on the ground floor and have their own entrance. Most rooms overlook the sea. Every room features air-conditioning and a private terrace. Several rooms are provided with a double room and common room with sofa bed – ideal when travelling with children!
Surrounded by vineyards and fruit trees and overlooking the sea, this region offers countless activities. Broad beaches, the azure sea, Tharros' archaeological site and the spent volcano Monte Arci are only some of the attractions that are easily reached when staying at Agriturismo Capo Nieddu. All guests are welcome to visit the farm's stable, which also offers the possibility to enjoy a trip on horseback in nature. For the golf aficionados the beautiful course of Is Arenas is nearby.
A perfect stay for those...
If you're looking for a quiet accommodation near various interesting attractions and beautiful beaches such as Is Arutas, San Giovanni and Is Arenas, we definitely recommend booking a stay at Country Resort Capo Nieddu!
Accommodation & facilities:
• Parking space
• Restaurant
• Bar
• Read...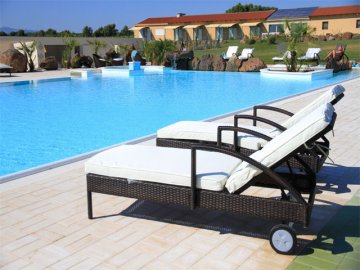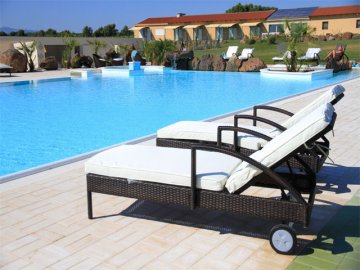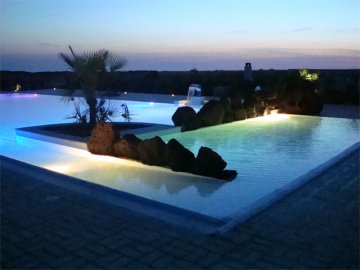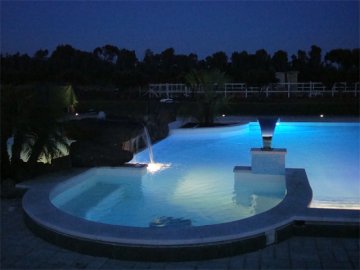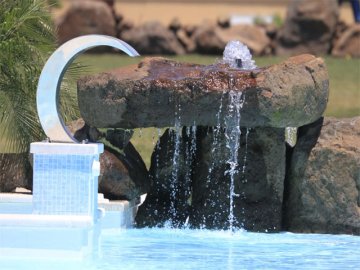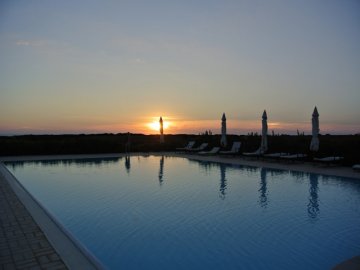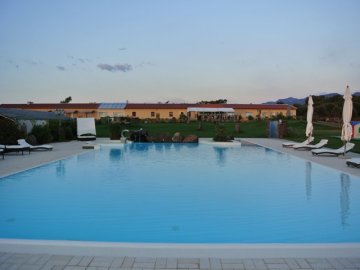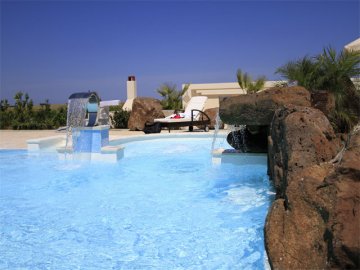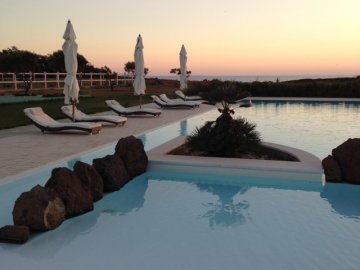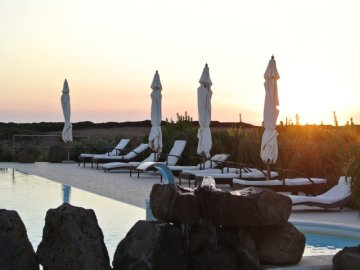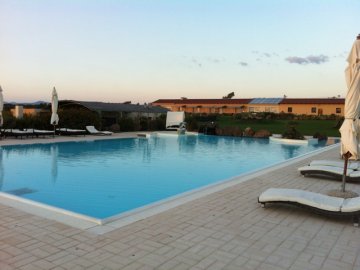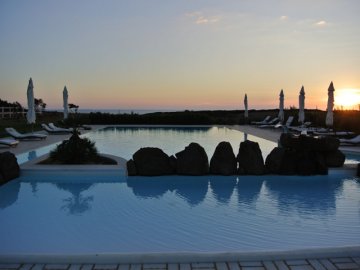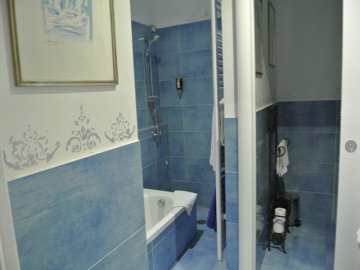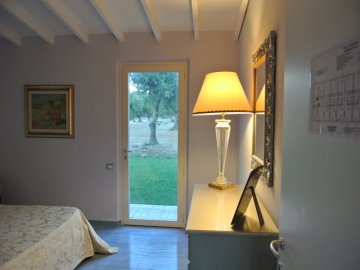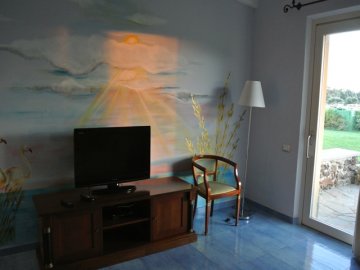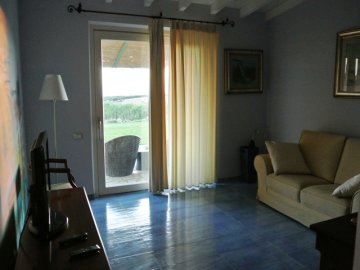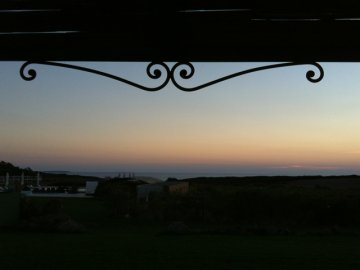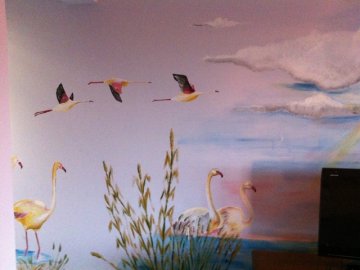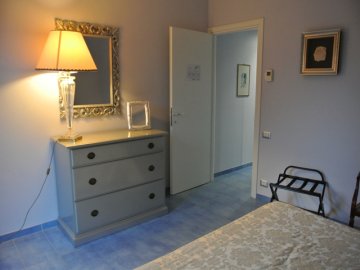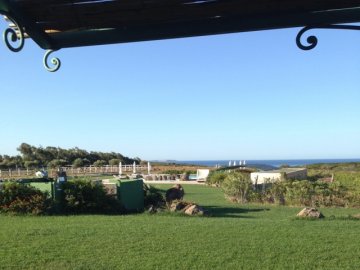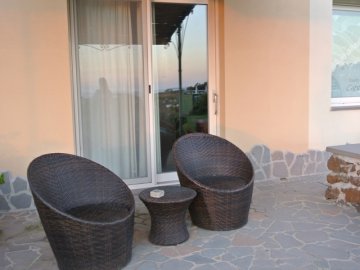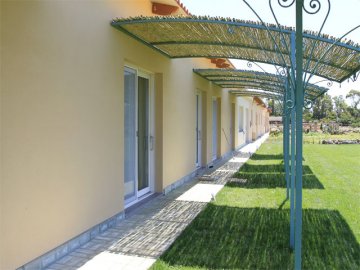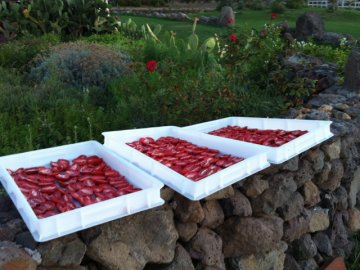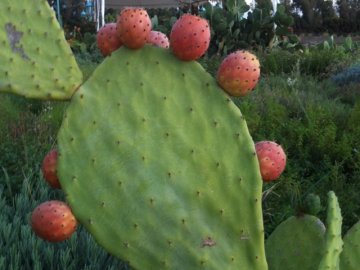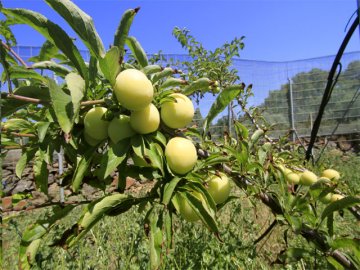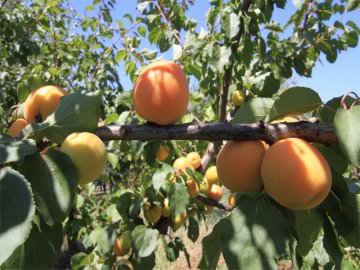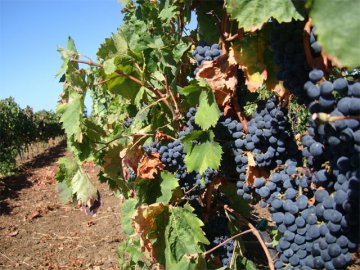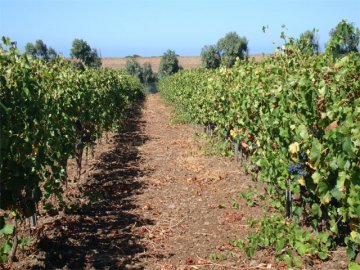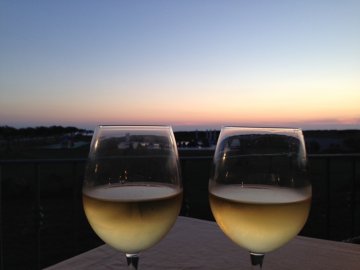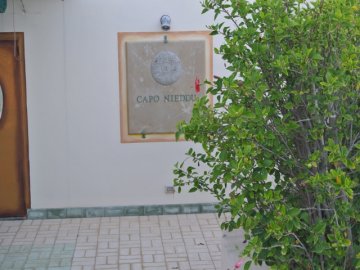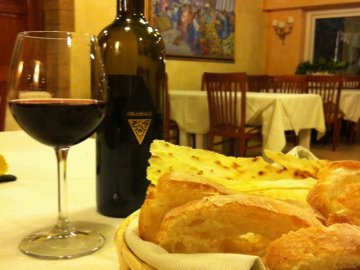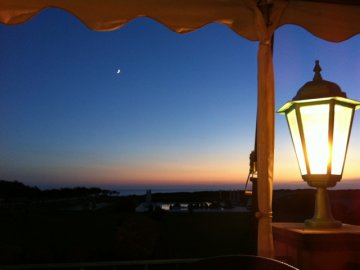 Country Resort Capo Nieddu
Santa Caterina di Pittinuri
Santa Caterina di Pittinuri is a small fishing village on the west coast of Sardinia, set in an area filled with picturesque villages, valleys and numerous sandy and shingle beaches. One of the main sights of the village is S'Achittu, a large natural bridge formed by marine erosion. A sand road, one of the side roads of the 292 in between Santa Caterina di Pittinuri and S'Archittu, leads to the ruins of the Nuragic city of Cornus, where the battle between the Romans, Nuragic people and Carthaginians headed by Amsicora took place (215 B.C.).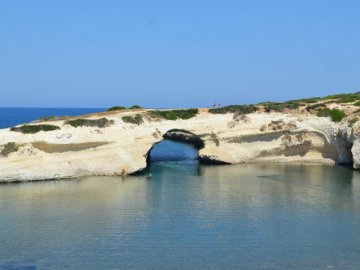 Discover the province of Oristano in west Sardinia
In the west of Sardinia is the province of Oristano with the capital of the same name. This region is quite flat and has relatively little tourism, the reason for this special region is dominated by olive cultivation, fishing, agriculture and livestock farming! In this region you will find extensive vineyards with the typical Oristan Vernaccia grapes.The extensive tasting of this delicious wine is a must! Taste this
wine
here! Discover for example the small authentic town
Bosa
, but also one of the numerous archaeological remains dating back to before our era are certainly worth a visit. Also visit the Sinis peninsula, of which the entire coastal area is a protected area. Capo San Marco is the northern tip of the Gulf of Oristano and is a wonderful place for a small excursion by bike or hike. Take a refreshing dip from one of the beautiful beaches of San Giovanni di Sinis. At the lake of Santa Giusta you can see pink flamingos and other birds that live here in a paradise of their own! Around the fishing village of
Cabras
is produced the delicious bottarga (roe), which is used in many Sardinian dishes. In the town of Oristano, an equestrian tournament is still held every year during Carnival: "Sa Sartiglia", masked horsemen galloping on steeds at breath-taking speed aim their swords at a tin star.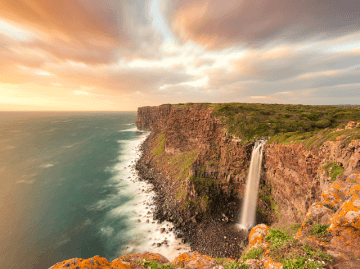 Lees meer
Prices
Rates are per person per night, breakfast included
Arrival: daily
Minimum stay: 1 night

Supplements (optional):
• Half board: € 30 per adult per night - € 15 per child (3-13 y/o)

Country Resort Capo Nieddu
Een heel leuk adres met gigantisch mooi uitzicht.
8,0
Arie
Kamer is niets op aan te merken, zwembad nog niet gereed
7,0
Kees en Anita Goedegebuure
Een geweldige vakantie op een prachtig eiland
8,0
Rene en Pascalle
Super gastvrije locatie
9,0
Agnes en Piet Janssen
Zeer zakelijke afhandeling
3,0
Cees
Boek zeker een verblijf op basis van halfpension
9,0
Hans, Deurne
Gedateerde kamer, avondeten erg lekker en alles vers klaargemaakt
7.0
Familie Koopman
Ultieme plek voor rustzoekers!
10,0
Eric Hulman
Also Capo Nieddu was nice, however farther from everything
9.0
Mrs. Bouwman
Beautiful view
8.0
Dhr. Hoekstra (NL)
Great getaway
7.0
Familie Spoek (NL)
Heavenly view, We will definitely come back!
10.0
K. Boey (BE)
You feel very welcome
9.0
Mw. Eshuis (NL)
Great food!
9.0
Mw. Vanhimbeeck (BE)
+ Great location, - Beds
9.0
Mw. Stok (NL)
Beautiful island, lovely weather!
8.0
Mevrouw Kuijken (NL)
Great location and suite!
9.0
Dhr. Zwartbol (NL)
Very friendly atmosphere
9.0
A. van der Wijst
Beautiful holiday
10.0
Mw. Teunissen (NL)
Lots of space
8.0
Familie Raalte (NL)
If you want rest, this is a perfect spot!
8.0
Mevr. Karmiggelt (NL)
The location of Capo Nieddu was the most beautiful
8.0
Dhr. Janssens (NL)
Beautiful agritourism, quiet location
8.0
Dhr. Van Raalte (NL)
Fijn kleinschalig
10.0
Familie Witkamp (NL)
A paradise on the west coast!
9.0
Mw. Heemskerk (NL)
Beautiful!
9.0
J. Lansink (NL)
A place to relax
8.0
Mevr. L Sweeck
Really lovely there!
10.0
Mw. Zufang (NL)
Too far from everything
6.0
Grietje (NL)