Jaddhu Country Resort, Capichera - Sardinia
Discover this relaxing country hotel in the beloved northern part of Sardinia. Jaddhu is set in a beautiful location in the hills of Arzachena, in an area filled with cultural treasures, near some of Sardinia's most beautiful white sandy beaches.
Jaddhu is a small country resort where the service of a three-star hotel is combined with the rural character of an agriturismo. Set in an area of Sardinia known for the Capichera vines, Jaddhu Country is a special place to stay in. The resort is situated in between olive groves, on walking distance from Nuraghe la Pristina and the Giant's Grave Coddu Vecchiu. The resort has its own high quality Sardinian restaurant with outdoor terrace. The accommodation features a pool, fitness room and bicycle rentals. This beautiful estate surrounded by old olive trees is definitely worth a visit!
Jaddhu's guest rooms are decorated in a simple but elegant style. Every room is provided with air-conditioning, minibar, television and its own bathroom and a cosy seating area outside. Due to its quiet setting Jaddhu guarantees your privacy and good night's rest!
At only 4 kilometres from the resort the village of Arzachena is located. Archaeological sites such as nuraghe Albucciu, La Prisgiona ina and the Giants' Grave Coddu Vecchiu and the Costa Smeralda with its beautiful coastal line, hidden bays and sandy beaches are within reach as well. Palau, a lively village near various stunning beaches and known for the "Bear Rock" and its evening market during the summer months, is easily reached by car too. When staying in the area you should definitely partake in a boat excursion to the archipelago La Maddalena.
A perfect stay for those...
Looking for a green landscape not too far from the lively Costa Smeralda and its stunning sandy beaches? Then Jaddhu Country Resort is definitely the place to go! Jaddhu is also a very good accommodation for a stopover during a round trip across the island.
Accommodation & facilities:
• Parking space
• Reception
• Restaurant
...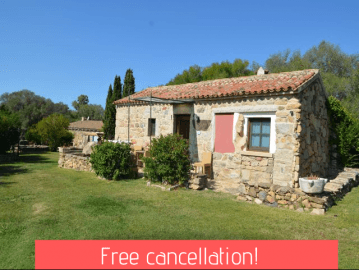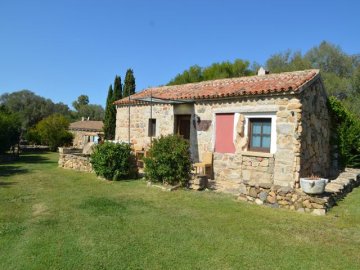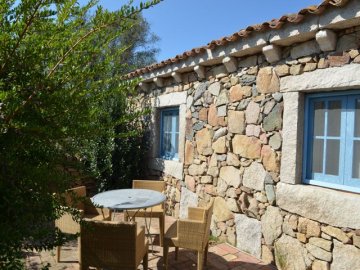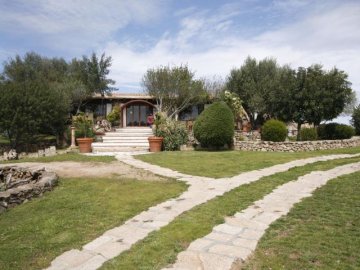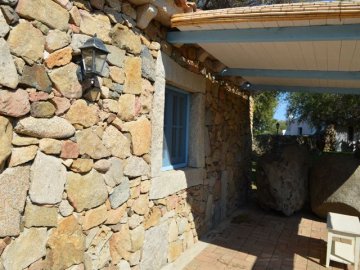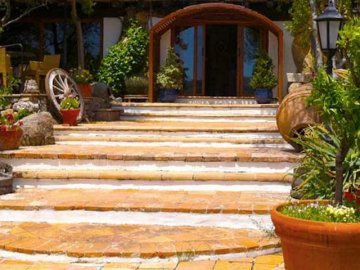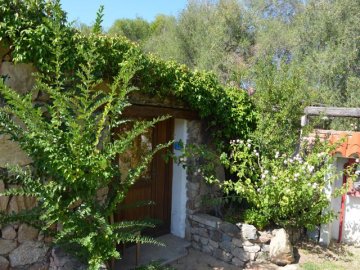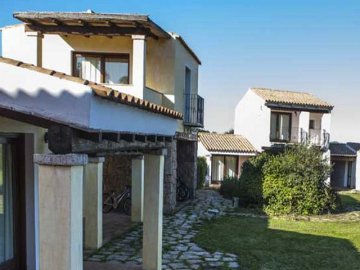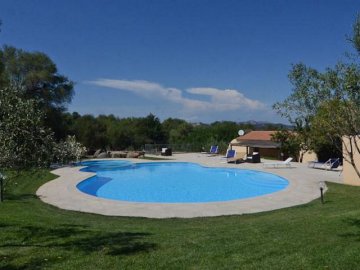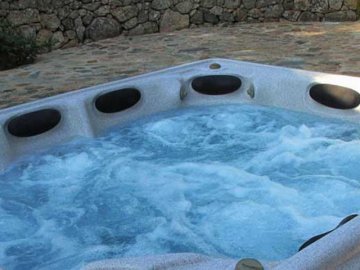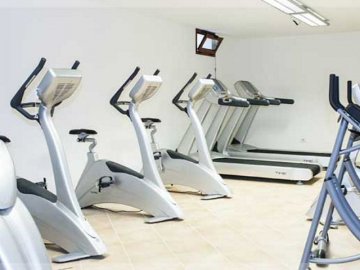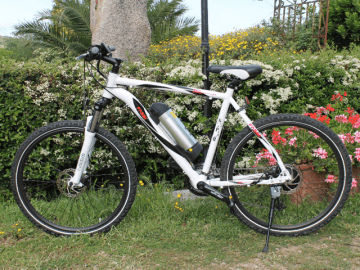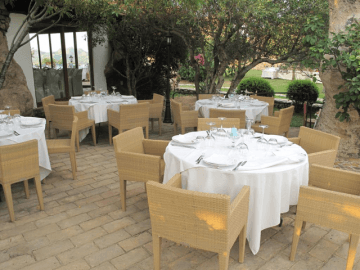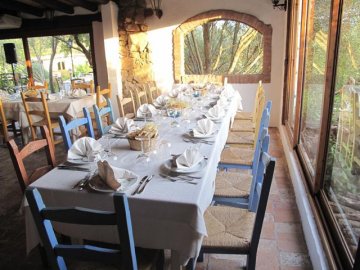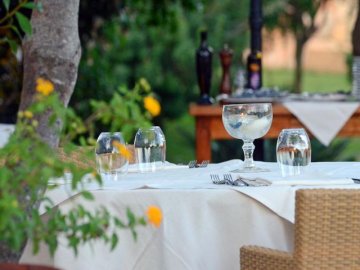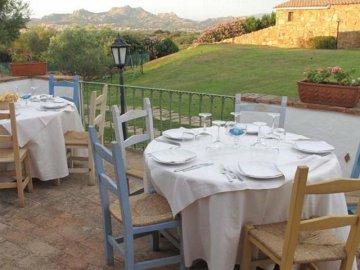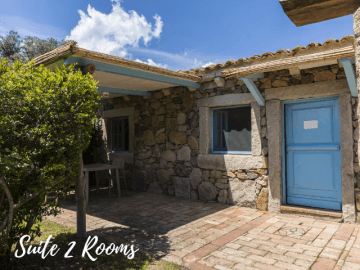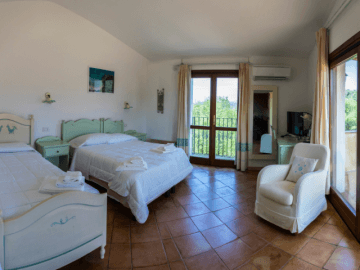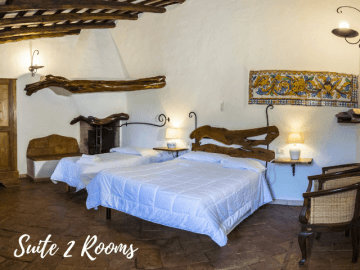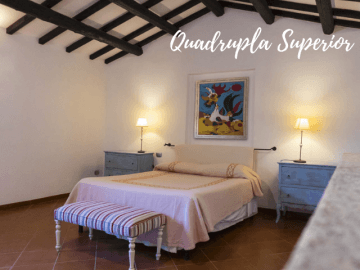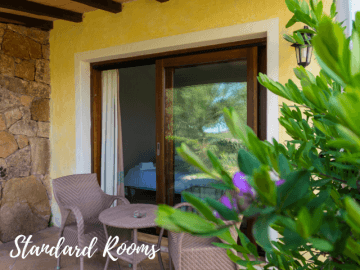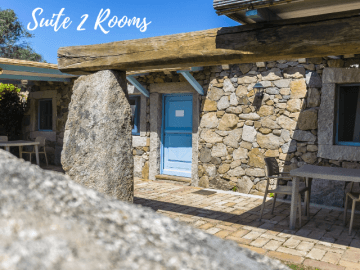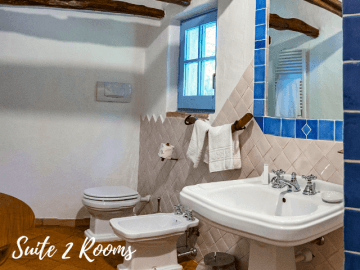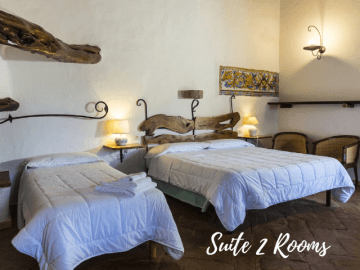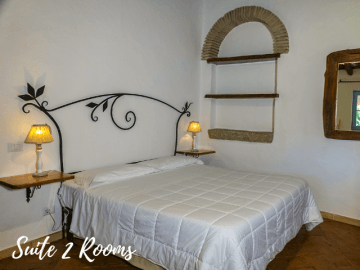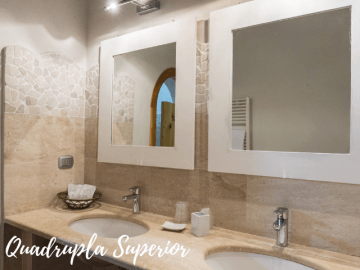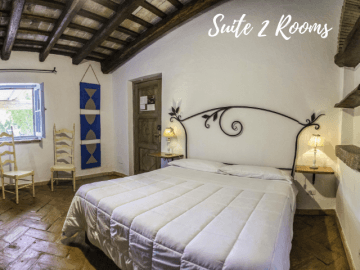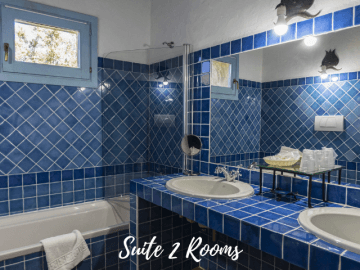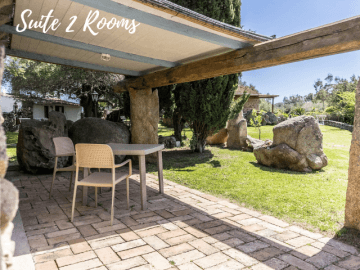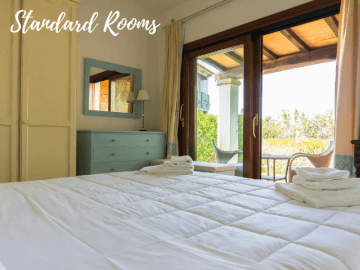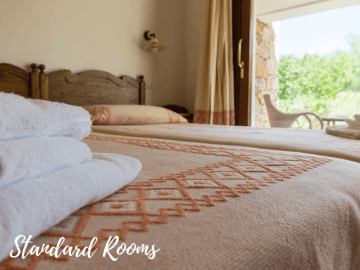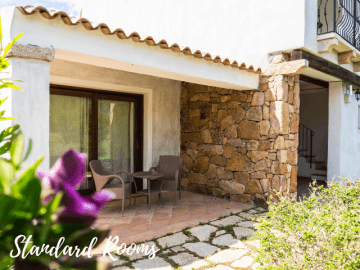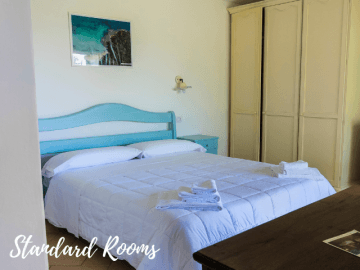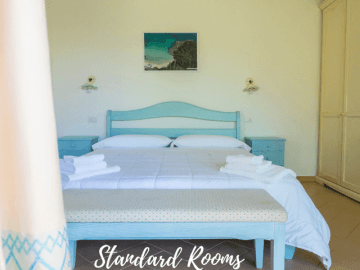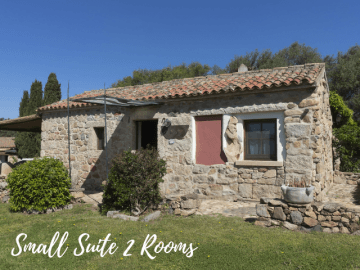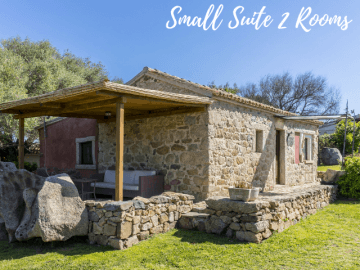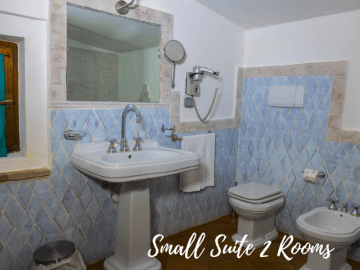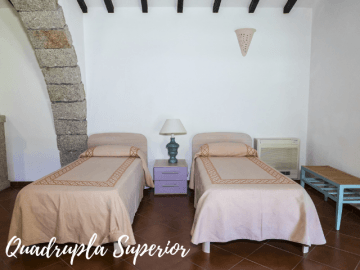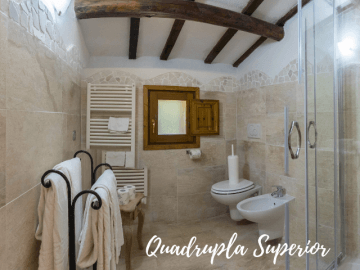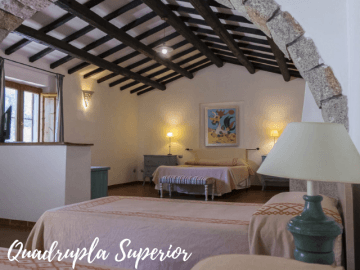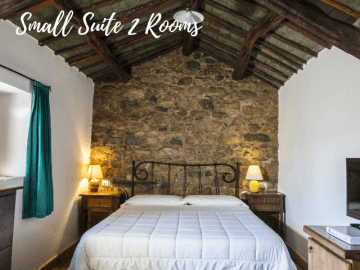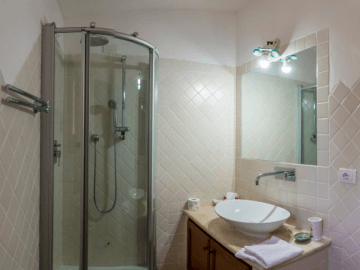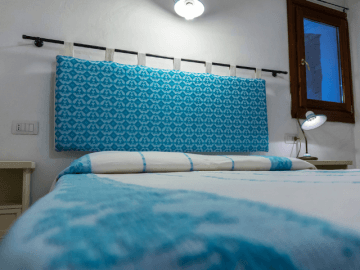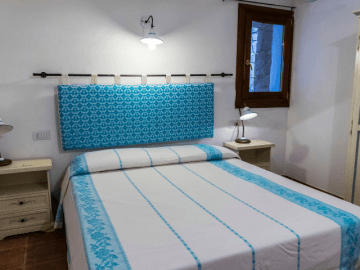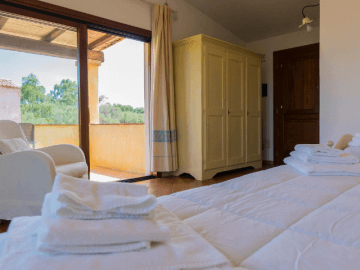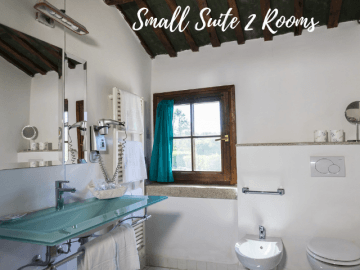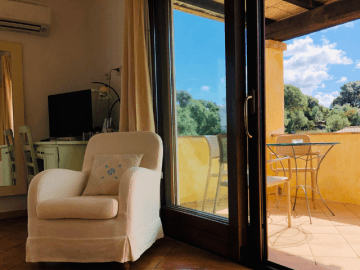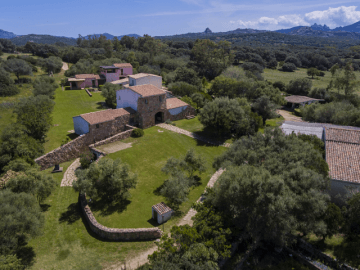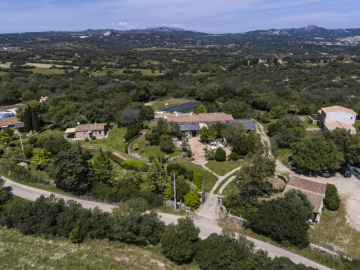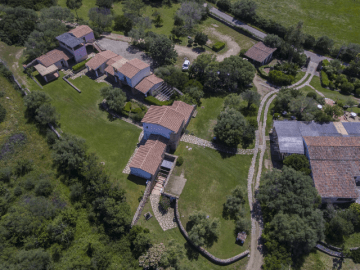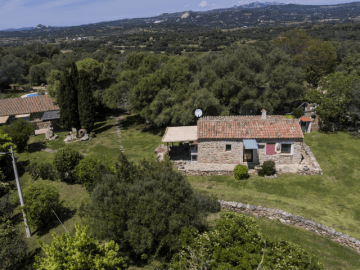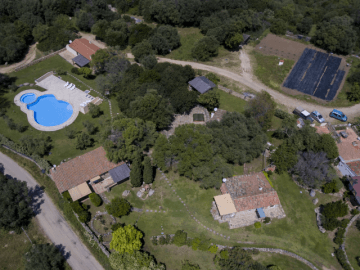 Jaddhu Country Resort
Arzachena
Arzachena is located in north-east Sardinia, at ca. 25 kilometres from Olbia, in the area known as the Gallura region. The territory of the commune of Arzachena stretches for a surface area of around 228 m², including a spectacular coastline of approximately 80 kilometres characterised by countless bays and beaches. When visiting this area, neighbouring the famous Costa Smeralda, you'll be surprised by the many impressive rock formations. The region was known by the Romans as "Turibulum", after a mushroom-shaped rock which nowadays is the symbol of the town.
The area is known for the presence of "stazzi", rectangular houses in Sardinian granite, consisting of 1 or 2 rooms, originally used by shepherds as a stopover or shelter on their journeys. Through the years most of them have been transformed into houses or agriturismi.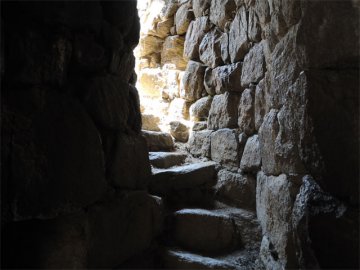 Discover the province of Olbia-Tempio in north Sardinia
Olbia-Tempio is one of the most popular holiday destinations in Sardinia. It's the perfect province for a relaxing beach holiday because of the countless bays and broad sandy beaches here. Its landscape is furthermore characterized by a lush Mediterranean vegetation and impressive rocks. The province is an international crossroads for numerous visitors, thanks to the international Olbia-Costa Smeralda Airport and Olbia's marina, where ferries from Genoa, Livorno, Piombino and Civitavecchia arrive daily.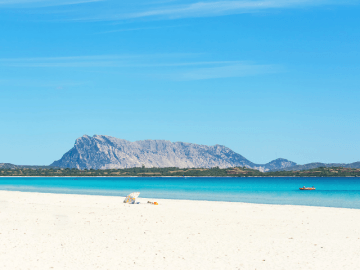 Lees meer
Prices
Rates are per person per night, breakfast included
Arrival: daily
Minimum stay: 1 night

Book your holiday for 2020 now and get a discount!
• Book a holiday in the months of April - May - June - October at least 60 days before arrival and get 15% discount

Extra options:
• Childcot € 10 per night (to be paid on spot)
• Half board € 30 per night
Slecht matras, super restaurant medewerker, weinig sfeer. Waarschijnlijk door naseizoen
7,0
Anoniem
Faires Preis Leistungsverhältnis, einfache Zimmer, tolle Lage in gepflegter Anlage
9,0
Anonym
Het resort is prachtig en ruim opgezet en goed onderhouden, onze complimenten.
7,0
Karma
Mooie ligging en accommodatie, bijzonder goede keuken, zeer vriendelijke staf
9.0
Wil IJpelaar
War echt klasse! Riesenmoderner Bungalow direkt vor dem Pool.
10.0
Elke Hintermayer
Nice room, clean. Good breakfast. Nice location
8,0
Jacqueline
Mooie plek, drukste en duurste deel van de reis, maar zeker de moeite waard
8,0
Anoniem
Prima resort. Wel veel nederlanders. Heerlijk zwembad. Jammer van de plastic ligbedden. Heel goed restaurant.
9,0
Ingeborg
Heerlijk vertoeven
9,0
Joze en Ronel
Mooie omgeving met leuke stranden en baaien, duur restaurant
8,0
Resort is erg mooi qua ligging en onderhoud. Appartement was erg donker
8,0
Leuke plek
8,0
Familie Minderhoud
Wat groter van aantal kamers, top zwembad, vriendelijke bediening
8,0
Dirk
Jaddhu Country Resort, Eine wunderschöne Anlage mit Pool
7,0
Reinhard
Mooi resort met goede voorzieningen
8,0
A very nice place to stay! Nice and quiet
8.0
Ellen
Not really an agriturismo, but a great room and large balcony with view. The Seafood menu is highly recommended!
8.0
Anonymous
Het resort is prachtig en ruim opgezet en goed onderhouden, onze complimenten. Aardige broers bij de receptie.
7,0
Karma
Empfehlenswert - uns haben alle Unterkünfte auf ihre individuelle Art gefallen. Toller Service!!
9.0
Anonym
Mooie locatie erg rustig.
7.0
Celia
Heel goed! Restaurant is goed maar van andere eigenaar en relatief duur voor Sardinie
8.0
Anoniem
Prachtig gelegen met veel ruimte eromheen
8,0
Yolan
Wij hebben een prima vakantie gehad. Goed geregeld. Dank daarvoor!
8.0
Yolan
Prachtig opgezet
9,0
Marike
Wat een top einde van een geweldige vakantie.
10.0
Will en Rik
Net verblijf en dagelijkse schoonmaak
8,0
Dirk van Greuningen
Het is de rust, klingelende schapenbelletjes op de achtergrond, sfeervol restaurant met terras
9,0
Peter en Saskia
Fijne plek - Goed maar prijzig restaurant
8,0
Anoniem
Beautiful, clean resort in a beautiful location. Nice people.
8.0
Gonda (NL)
Geweldige vakantie gehad!
9.0
Xavier Ghesquiere
Everything was possible, communication went well and smoothly. I recommend you to friends and family!
7,0
Irene
Friendly and good restaurant
7.0
Mevr. van Poecke (NL)