Apartement Casa Tramariglio, Alghero - Sardinia
A beautiful holiday home for eight people in Alghero, near the sea, is Casa Tramariglio. The house has four bedrooms, large shaded terraces, air conditioning and a dishwasher. The location is just perfect, within walking distance of the beach, restaurant and supermarket. There is a lot to see and do in the surrounding area, and you can enjoy fantastic snorkeling, scuba diving, cycling and hiking excursions.
Just past the national park of Porto Conte, on the road to the caves of Neptunes in Capo Caccia, in the small holiday condo aof Pischina Salida, you can find the holiday home Casa Tramariglio. It is a nice house in a park with several holiday homes, surrounded by greenery. From the house you can walk in a few minutes to the swimming pool with children's pool (at a fee) and then the beach of Cala Calcina about 400 meters away. It is a fairly rocky beach with a strip of sand. In the azure waters, you can enjoy fantastic snorkeling thanks to the mix of sand and rocks. Within walking distance of Casa Tramariglio you can find a supermarket and a restaurant with pizzeria. The pleasant town of Alghero is less than half an hour's drive away.
Casa Tramariglio is made of two floors, is decently furnished and offers a spacious private garden with barbecue, various seating areas and covered terraces. The house suitable for 8 guests is tastefully decorated in light colours. The living room with sitting area and fireplace is right next to the kitchen. This is fully equipped with both an oven and dishwasher. The sleeping area consists of four bedrooms: 2 upstairs and 2 downstairs. Two bedrooms have a double bed, and the other two feature either two single beds or a bunk bed. Air conditioning, television and a washing machine are also available and there is a bathroom both downstairs and upstairs.
Discovering a nice Catalan town with narrow streets, churches and cosy terraces by the sea, there is also plenty to do in the area around Alghero. Be sure to plan an excursion to the Neptune caves. The famous grottos are close to Casa Tramariglio and can be accessed on foot or by boat. In the national park of Porto Conto you can take beautiful walks and go mountain biking on your own or with a guide. The seaside around Capo Caccia is part of a protected national park where you can enjoy fantastic snorkelling and diving experiences. It is of course always wonderful to rent a boat yourself or to participate in an organized sailing trip to admire the clear waters and impressive cliffs. Would you like to explore another bay in addition to the beautiful beaches such as Le Bombarde and Maria Pia? The beach of the same name is 500 meters from the holiday home; Spiaggia Tramariglio, with beach bar and diving center! If you have more time to spare, you can also consider taking a day trip next to towns like
Bosa
and
Castelsardo
.
A perfect stay for those...
Casa Tramariglio is perfect for families with children who want to spend their holiday in a well-kept house with lots of space inside and outside, close to the sea and with a lovely town nearby.
Details:
• Surface: 120 m²
• Sleeps: 8
• Living room with sitting ar...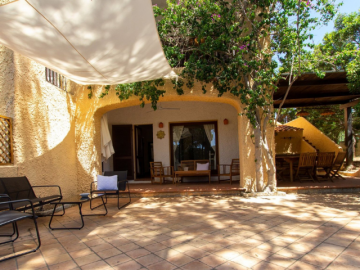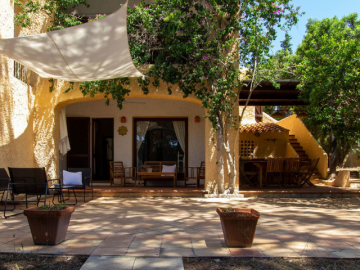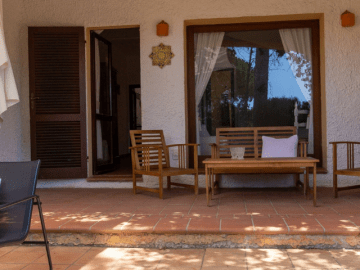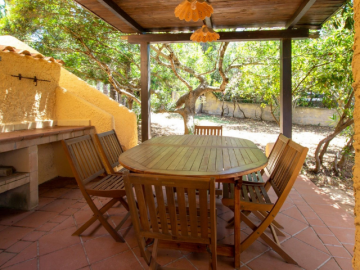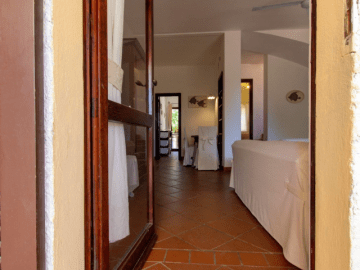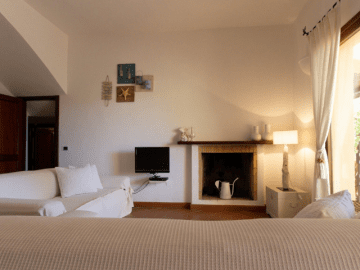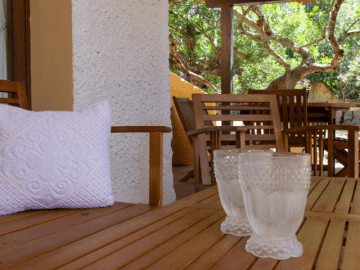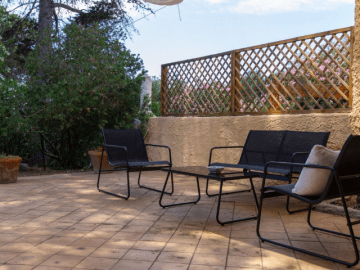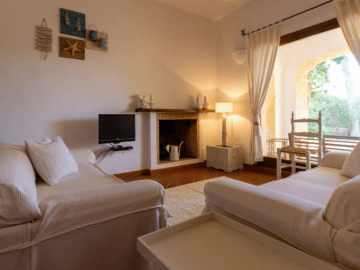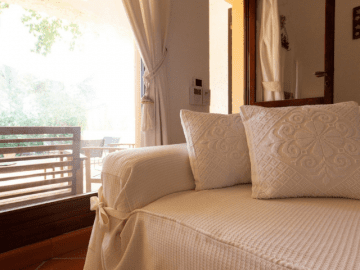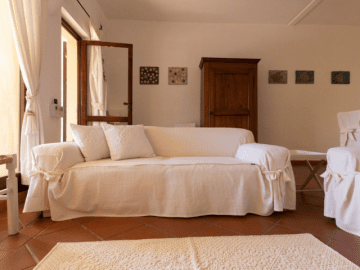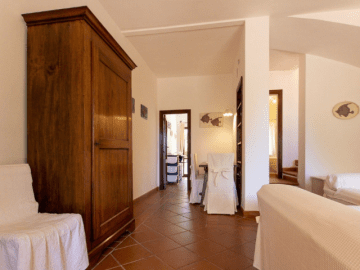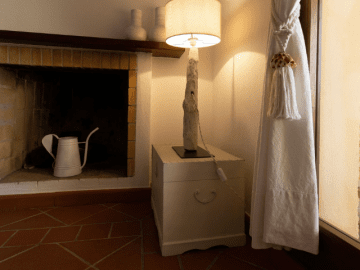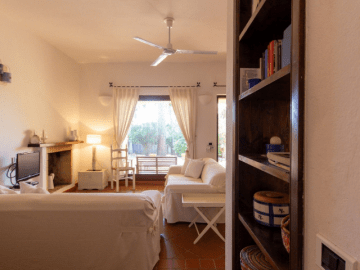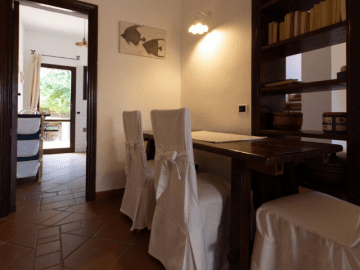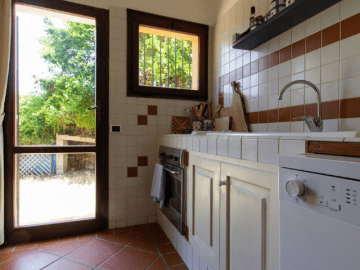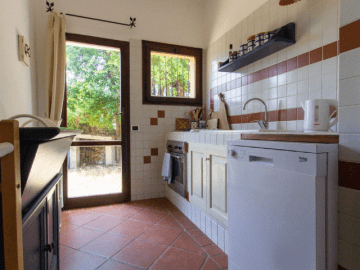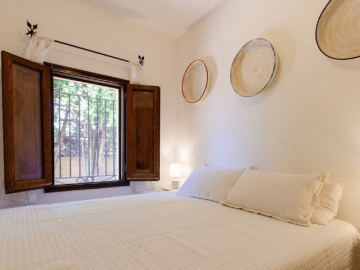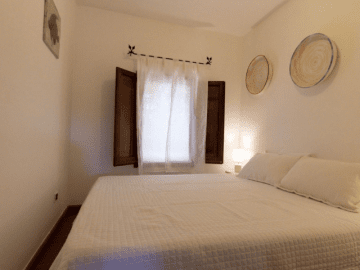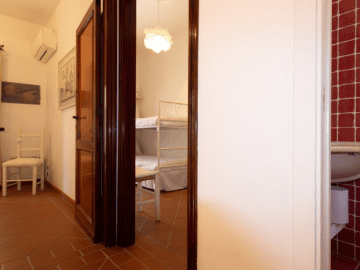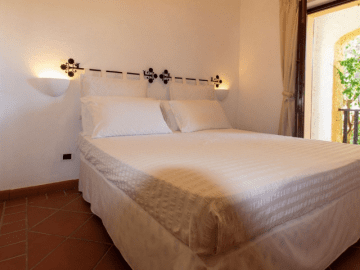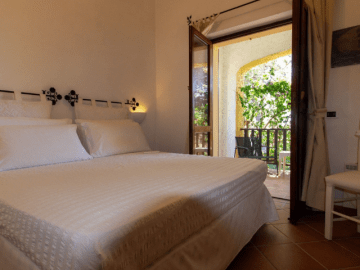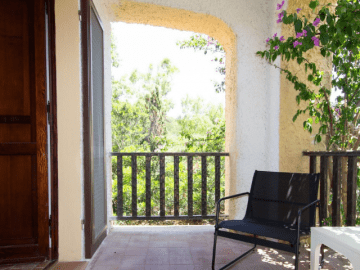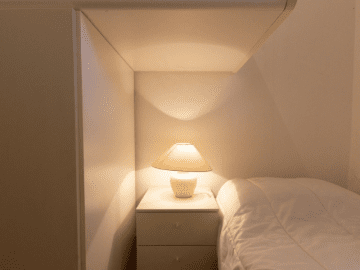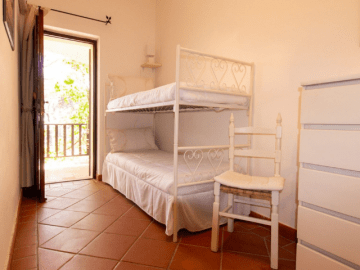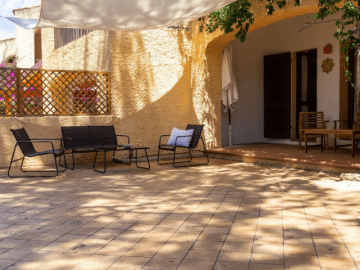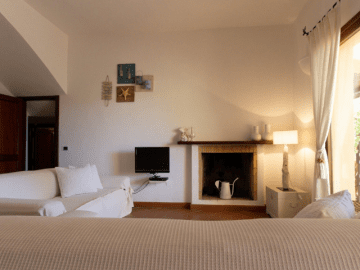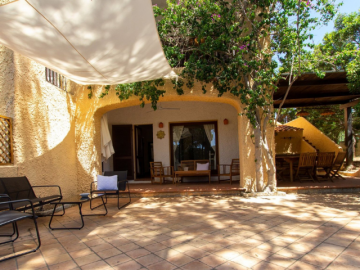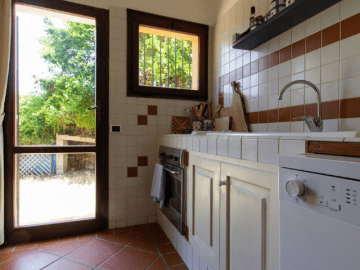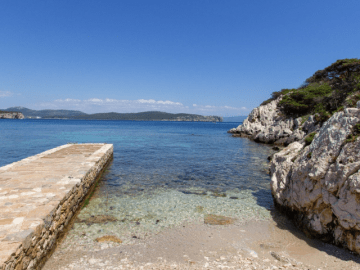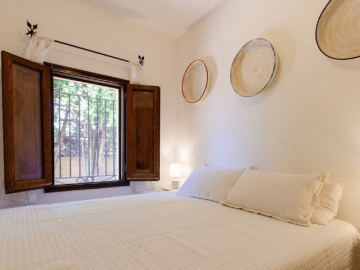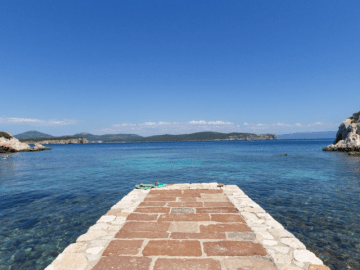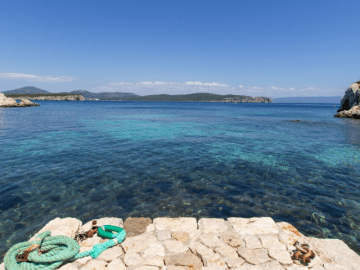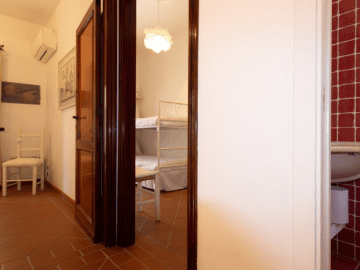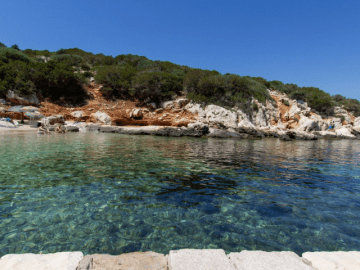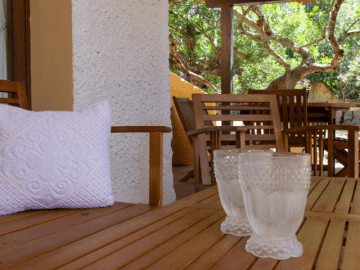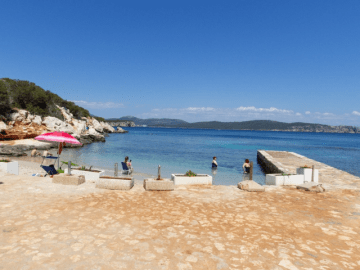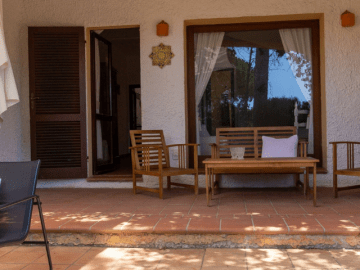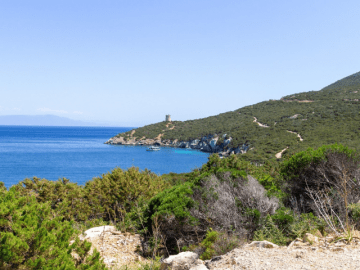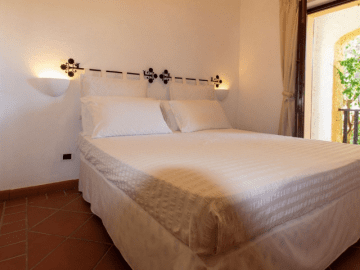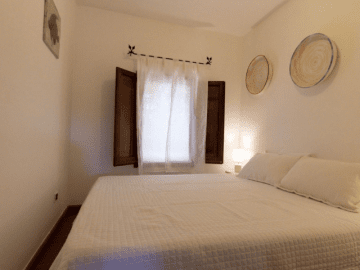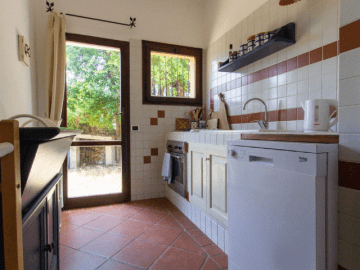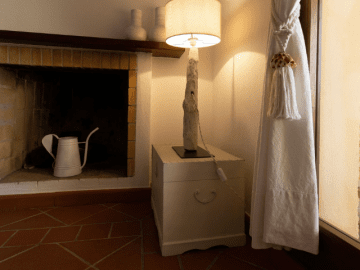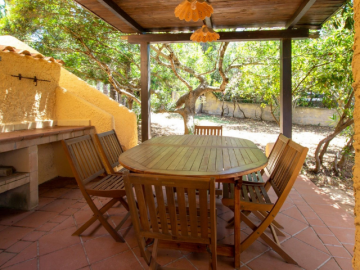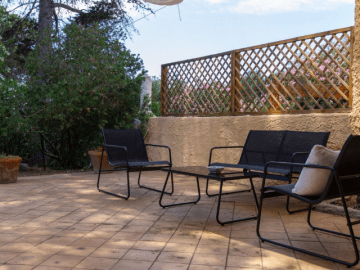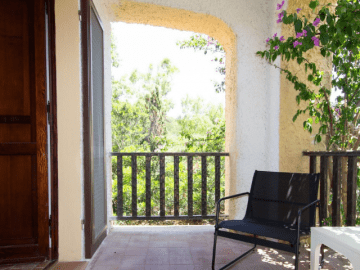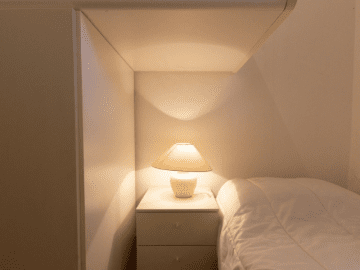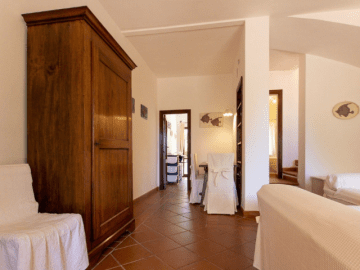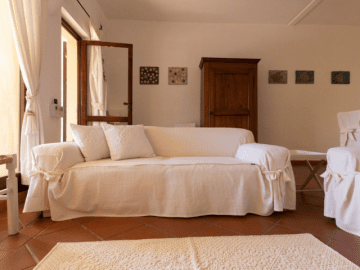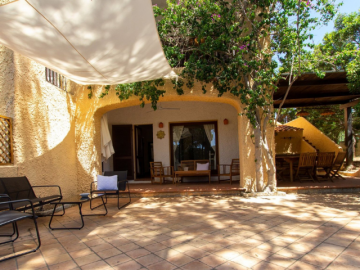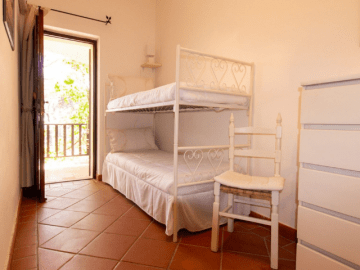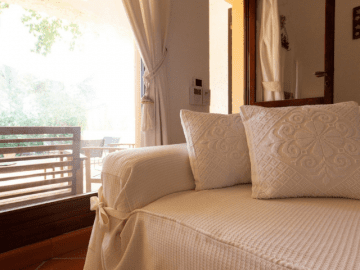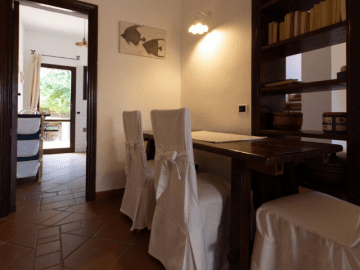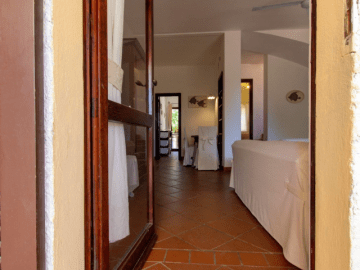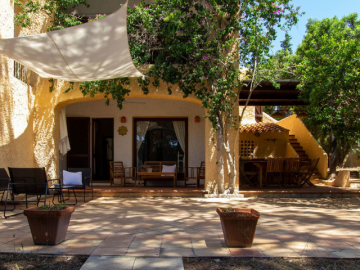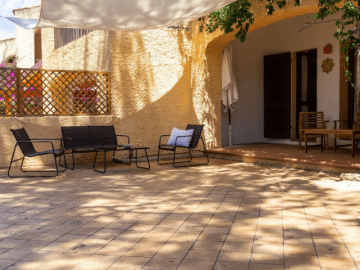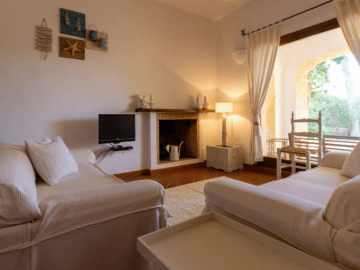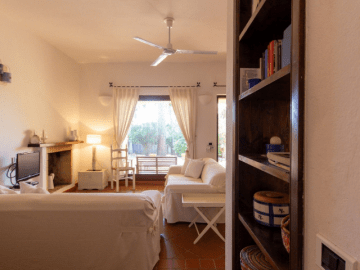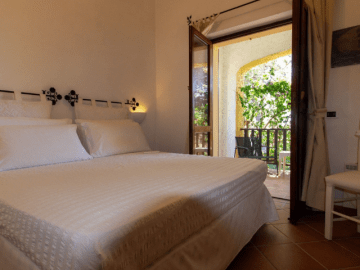 Apartment Casa Tramariglio (8 pers.)
Alghero
The medieval Sardinian-Catalan coastal town Alghero, located in the north-west of Sardinia, dates back to 1102, when the nobel Doria family built a castle there. In the same period, this family also built a castle in
Castelsardo
. In the year 1353 the Spaniards seized power in Alghero, leaving many traces behind which are still visible today. The palazzos, city walls and defence towers are built in a Spanish style. The bilingual street names in both Catalan and Italian still reflect the proud heritage after more than 300 years of domination.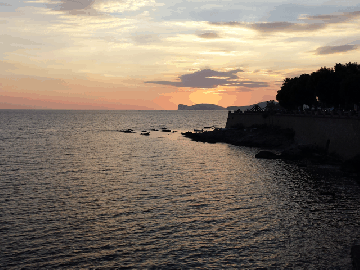 A cosy town on the northwest coast of Sardinia
The city is popular among tourists all year round. Its ideal location near the sea and within a 15-minute drive from Fertilia, Alghero's airport, makes for a perfect holiday destination. The old town consists of a maze of narrow cobbled alleys, decorated with laundry hanging out to dry on drying racks and makeshift clothes lines tied from balcony to balcony. In the city centre you can enjoy a stroll along the various piazzas with restaurants, bars, cafes and ice cream parlours or relax on the shaded terraces cooled by a fresh sea breeze. Don't forget to visit the well-known Neptune caves during your holiday in Alghero!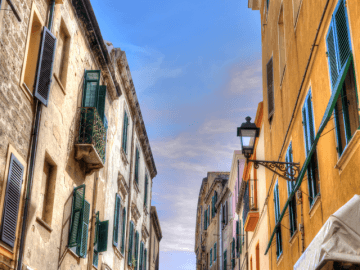 Capo Caccia, Grotte di Nettuno and Aragosta
Since Alghero is located on the "Riviera del Corallo", the "Coral Coast", most boutiques have various coral ornaments for sale. At night, as the sun sets behind cape Capo Caccia, the city is bathed in a beautiful orange light. At this time of night we recommend taking a walk along the boulevard and the harbour to one of Alghero's restaurants to enjoy the delicious seafood dishes. Don't forget to try the local specialty, "Aragosta alla Catalana" (lobster). Don't even forget to visit the well-known Neptune caves during your holiday in Alghero!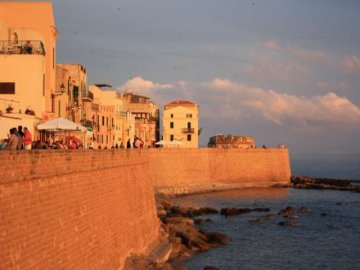 Discover the north-western province of Sassari
The province of Sassari is a fairly well-known province, due to the presence of the Fertilia Airport near Alghero which draws in many a tourist. Its eponymous capital, whose city centre consists of numerous narrow alleys, has a rich history. Villages such as Alghero, Stintino and the picturesque seaside town Castelsardo are the main highlights in the area, although the capital Sassari, which has been extensively renovated over the past years, is definitely worth a visit too.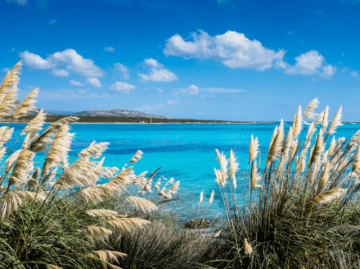 Lees meer
Prices
The prices for this holiday home are available on request.
Apartment Casa Tramariglio (8 pers.)