Casa Anglona C, San Giovanni di Posada - Sardinia
This ground floor apartment with terrace is part of a three-unit house and is located less than 250 meters from the beach of the small seaside resort of San Giovanni di Posada. The neighboring town of La Caletta, with its dream beach, beach, supermarket, piazzetta and pizzerias, is just a few minutes' walk away. This two-bedroom apartment is suitable for 6 people and four-legged friends are also welcome on request.
This functional apartment with garden and terrace is located on the ground floor of a small-scale apartment complex. The living room with dining area, TV, fireplace and sofa is the focal point of the house. From here a door leads to the large outdoor area with barbecue. There is plenty of space here to relax and eat outside. The basic kitchen is kept separate and offers cooking facilities, a fridge, oven and a shared washing machine is also available. Pets are also welcome in this apartment on request.
This apartment has a double bedroom, a bedroom with two single beds and a bathroom. The couch in the living area serves as sleeping accommodation for a fifth and sixth person.
San Giovanni di Posada is a holiday destination by the sea and located on the edge of a wonderfully shady pine forest. The beautiful long beach with a few kiosks are just around the corner. Also some restaurants and a small supermarket for the daily necessities are within walking distance. From here it is about a 10-minute walk to the charming harbor town of
La Caletta
, the seaside town of Siniscola. Not to be missed during your holiday in Casa Anglona: from the marina of La Caletta, excursion boats depart daily to the dream beaches along the bay of Orosei and you can rent motor boats on spot.
A perfect stay for those...
This seafront apartment with two bedrooms is ideal for price-conscious vacationers and families.
Room:
• Kitchen
• A double bedroom
• One bedroom with single beds th...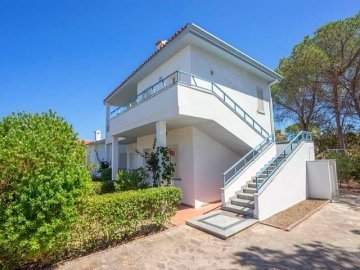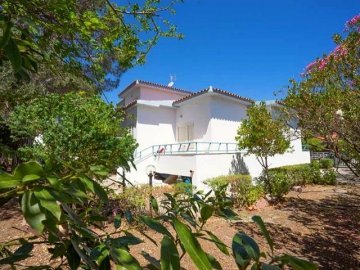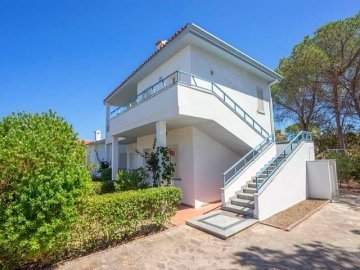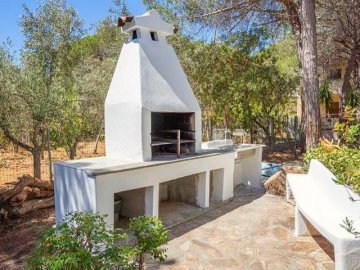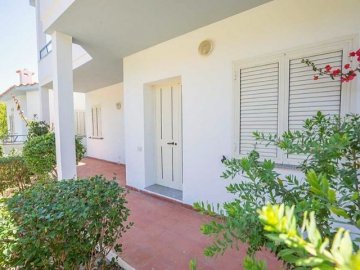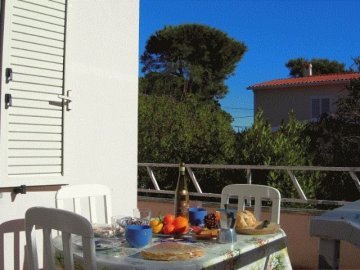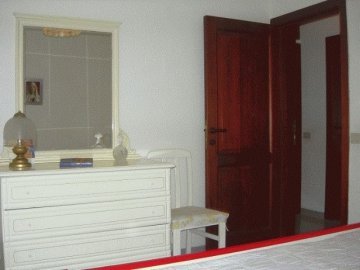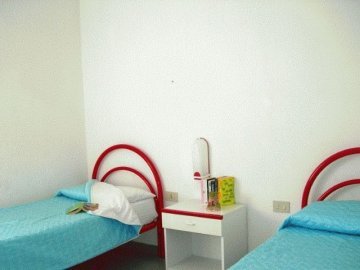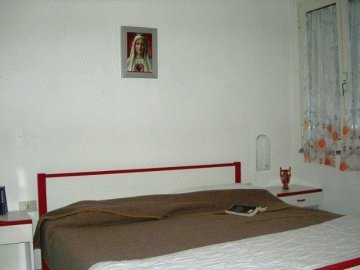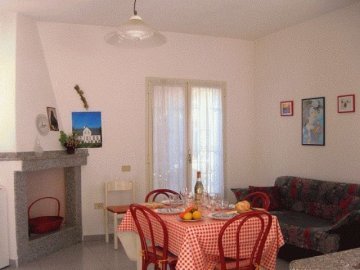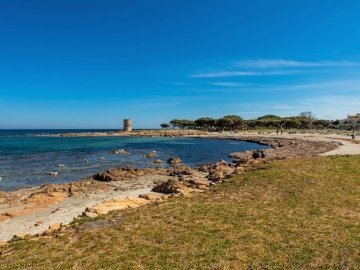 Casa Anglona C
San Giovanni di Posada
San Giovanni di Posada is a small seaside resort with a beautiful, shady pine forest. Also a lovely long beach with a few sleepy beach bars and a few restaurants, a small supermarket and in the summer a flea market. The name of the small town owes its name to the small medieval chapel of San Giovanni Battista, which is located above picturesque sea in a cove. From San Giovanni di Posada is also a short distance from the lively port town of La Caletta, the seaside resort of Siniscola. Not too big, not too small and not crowded or mundane. Anyone staying here will enjoy the sea, cozy dinners in restaurants and relax. In the area you can walk, biking on the Monte Albo massif or water sports, for example on the beach at Mar e' Flumene where one of the largest kite sports paradise is located. From the port of La Caletta depart daily tour boats toward the beaches of Golfo di Orosei and you can also hire a dinghy.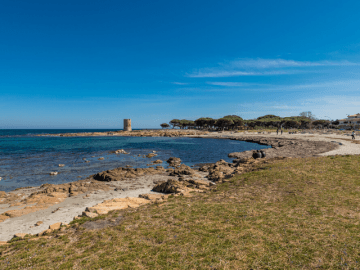 Discover the province of Nuoro in east Sardinia
It's like time has stood still in the versatile province of Nuoro, known for its unique coastline and pristine nature. Nuoro is the least densely populated region of the island. Through the years neither the Romans, Carthaginians nor any other foreign conquerors have succeeded in invading the area, because of which it's been able to develop its own culture. Nowadays Nuoro's unique folklore and traditions are still visible during the local festivities.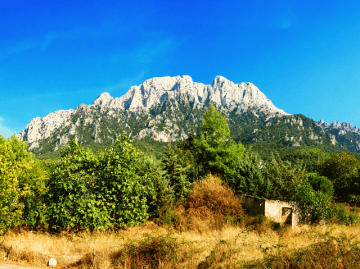 Lees meer
Prices
The prices for this holiday home are available on request.

You might like this as well