Laguna di Chia, Chia - Sardinia
Laguna di Chia's 7 apartments with sea view are located in a tranquil area in south Sardinia. Laguna di Chia is the perfect accommodation for families and couples wanting to explore the beautiful beaches near Chia!
The intimate apartment complex Laguna di Chia is located in the southern village of Chia, known for its beautiful beaches and surfing facilities. The 7 apartments are less than 2 kilometres from the beaches of Sa Colonia and Del Porticciolo. Each apartment overlooks the sea and coastline with the famous Chia Tower. At night you can enjoy the romantic sunset from your private terrace.
The complex consists of both 3-room and 4-room apartments. The first with two separated bedrooms are located on the ground or first floor, while the latter are 2-storey apartments with three bedrooms located in the central part of the complex. Each holiday home has a spacious terrace with sea view. The garden with lawn and barbecue are accessible to all guests.
A perfect stay for those...
Laguna di Chia's apartments are perfectly suited for couples and families looking for a comfortable holiday home near spectacular sandy beaches.
Accommodation & facilities:
• Parking space
• Outdoor shower (shared)
...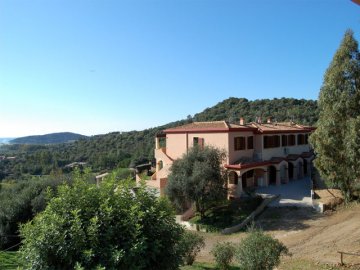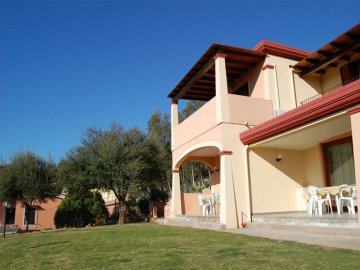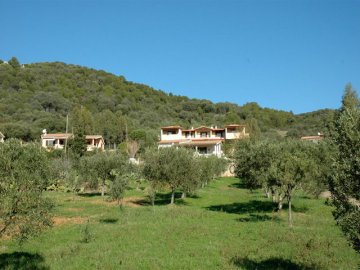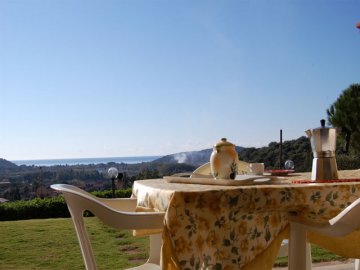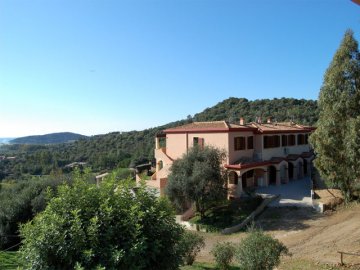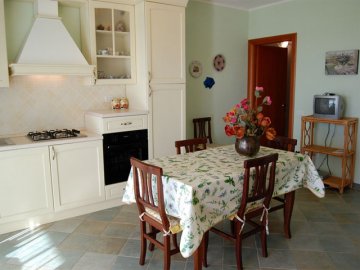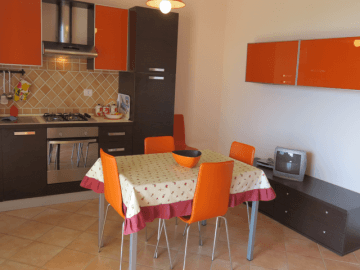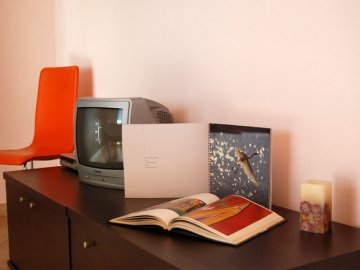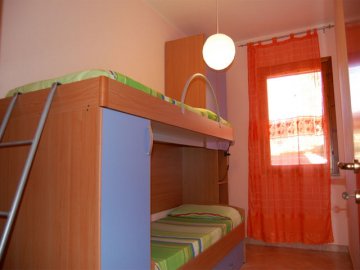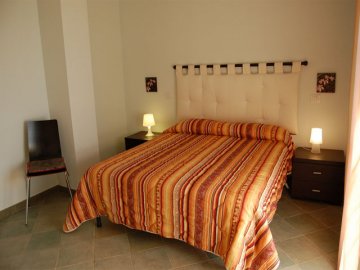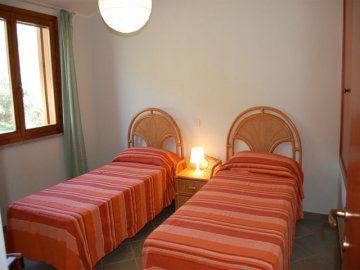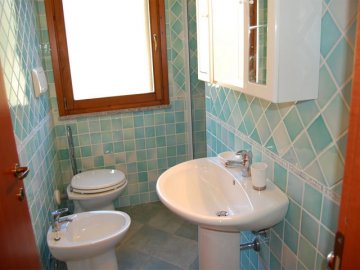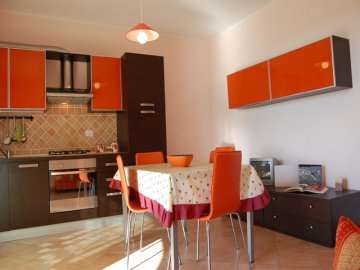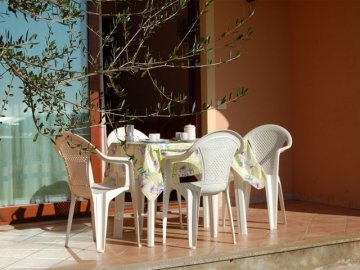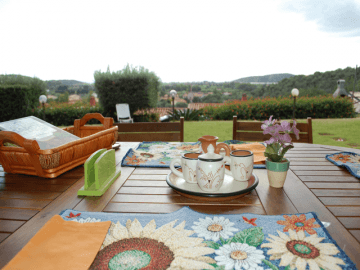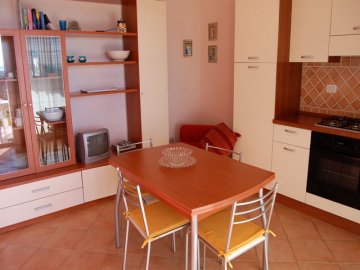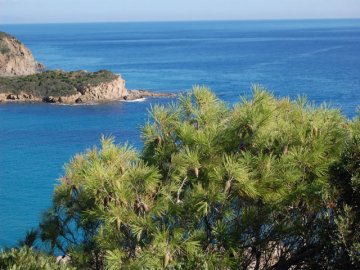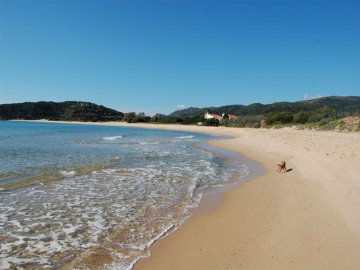 Laguna di Chia Apartments
Chia
Chia is a small village of the municipality of Domus de Maria, renowned for its broad sandy beaches, dunes, crystal clear waters and rocky bays. The beach of Su Giudeu is very popular among kite surfers because of the constant presence of wind. The lagoon just in front of the beach houses many pink flamingos, herons, grebes and other migratory birds.
The locals sell homemade products in the many small market stands along the road. We recommend trying the sweet white or dark red "fichi" (figs)!
There are numerous restaurants, bars and shops in the area. The lively Pula is just 15 kilometres away.
The tower of Chia is definitely worth a visit, as well as the ruins of the Phoenician Bithia, a large part of which has been under water for centuries. Ptolemaeus and Plinius the Old already wrote about this city in the 1st century A.D. Still observable are the remains of a Punic temple and various artefacts that seem to indicate the presence of a "Tophet". However, the majority hasn't been excavated yet.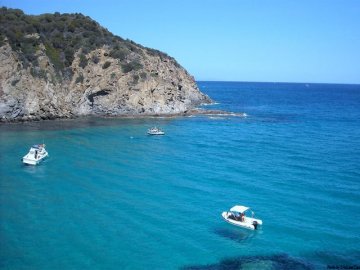 Discover the southern province of Cagliari
The province of Cagliari and its eponymous capital are located in south-west Sardinia. The daily ferries from Napels and Civitavecchia and large cruise liners sailing the Mediterranean moor in Cagliari's marina, which is situated right in front of the city centre, along the Via Roma. The city's own sandy beach Poetto (pronunciation: po-etto), stretching out for 8 kilometres, is very popular among the locals from April/May through the beginning of October. Located a few kilometres from the centre of Sardinia's capital, Cagliari-Elmas International Airport connects the capital to the main land.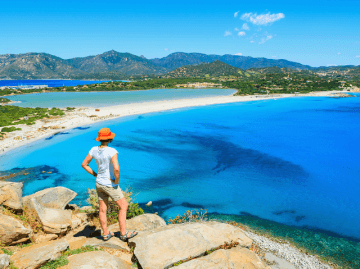 Lees meer
Prices
Rates are per apartment per week
Arrival: free, except period 28.06 - 28.08 Saturday or Sunday
Minimum stay: 3 nights in period 11.04 - 30.05, 5 nights in period 03.10 - 31.10, other periods 7 nights

Early booking offer
• Early booking discount of 15% on all bookings confirmed within 28 February 2020 (not valid on stays from 08.08 to 22.08.2020)
• Early booking discount of 8% on all bookings confirmed within 31 May 2020 (not valid for stays from 08.08 to 22.08.2020)

Mandatory additional costs (to be paid on arrival):
• Assistance on site, use of water and gas and final cleaning (kitchen excl.): Trilo € 120, Quadri € 130
• Use of electricity: €0,35/kW
• Separate waste collection: € 100 at the end of your stay (only in case you do not respect the separate waste regulations)
• Deposit: € 300 per apartment (refundable)

Supplements (optional):
• Cot and high chair: € 50 per stay
• Bed and bath linen: € 20 per person per set
• Beach towels: € 10

Laguna di Chia Apartments