Villa Margherita, S. Margherita di Pula - Sardinia
Villa Margherita is a luxurious B&B with elegant rooms located near the beloved coast of Santa Margherita di Pula, in the middle of a pine forest close to Pula's kilometre-long beach.
Villa Margherita Pula is a great base to explore the southern part of Sardinia. The contemporary B&B is located at only 800 metres from the sandy beach and at 6 kilometres from the picturesque village of Pula. This area offers numerous activities; a trip to Sardinia's capital Cagliari, the tuna island Isola San Pietro, the archaeological site in Nora or a trip to the pink flamingos in Chia. Host Christian loves to inform you about the possibilities. After having explored the area it's nice to come home to the garden of Villa Margherita where you can enjoy a glass of wine and a good book on one of its shaded terraces.
The 8 elegant rooms of Villa Margherita all feature air-conditioning, a minibar, television, hairdryer, safe and Wi-Fi. Six of the rooms have their own bathroom, one room shares its bathroom with a single room. The B&B has 2 types of rooms; standard or a comfort room overlooking the terrace and garden. When travelling with kids it's possible to place 1 or 2 extra beds on request.

Villa Margherita offers a stay based on bed & breakfast. Contrary to most Italian B&Bs, Villa Margherita serves an extensive breakfast buffet; apart from sweet buns, yoghurt, fruit and cakes also savoury products are served. Coffee, tea and juices are served at your table. If you want to extend the relaxed ambiance of Villa Margherita to lunch and/or dinner time, we recommend booking a table in restaurant "Crar e Luna" in Chia, where the guests of Villa Margherita can enjoy a meal for a reduced price.
A perfect stay for those...
Villa Margherita is perfectly suited for all travellers looking for an affordable B&B close to a stunning sandy beach and clear blue sea, set in a quiet area with many sights in the vicinity. This accommodation can easily be integrated as a stopover during a round trip across the island as well.
Accommodation & facilities:
• Parking space
• Garden
• Air-conditionin...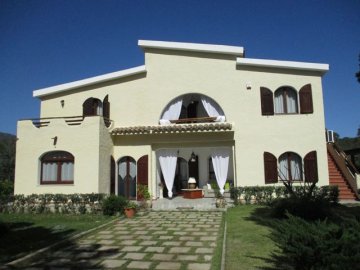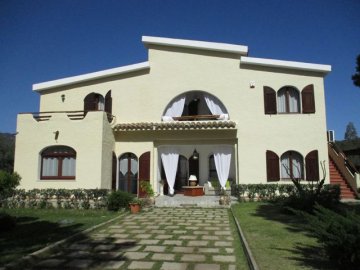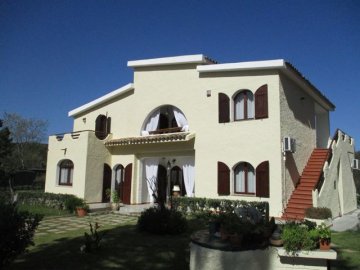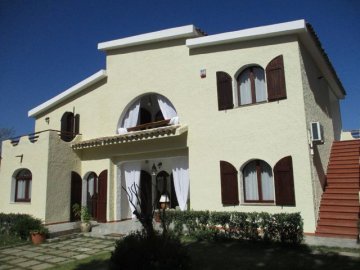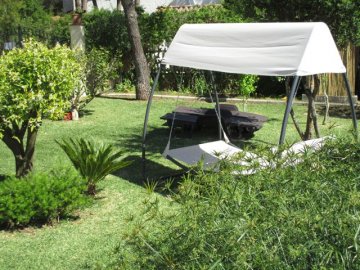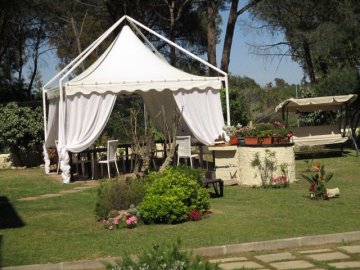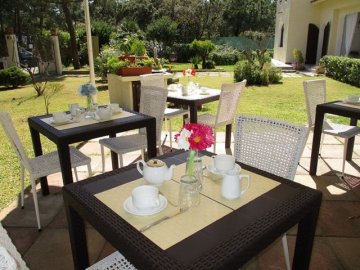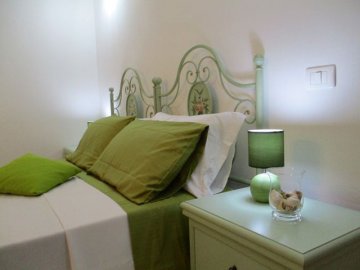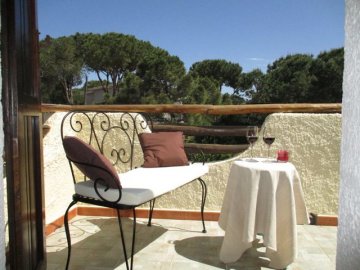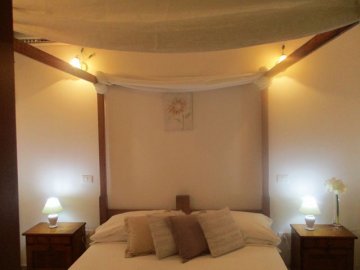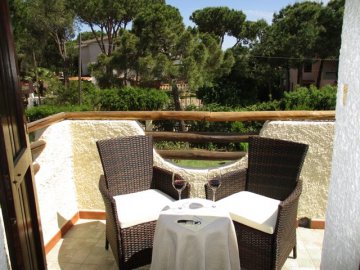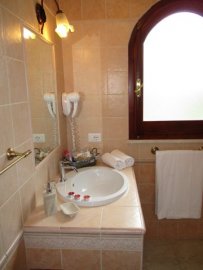 Villa Margherita Suite and Breakfast
Santa Margherita di Pula
The beautiful coastline at ca. 35 kilometres from Cagliari, stretching from Nora beyond Pula, is known as Santa Margherita di Pula. The corresponding village of Pula is a popular holiday resort during the summer months. It houses numerous restaurants, bars and ice cream parlours and the shops are often opened until midnight. Various activities are organised regularly at the central "piazza". The broad sandy beaches along the coast of Santa Margherita di Pula are alternated with hotels, holiday homes and resorts.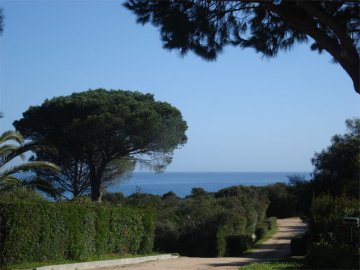 Discover the southern province of Cagliari
The province of Cagliari and its eponymous capital are located in south-west Sardinia. The daily ferries from Napels and Civitavecchia and large cruise liners sailing the Mediterranean moor in Cagliari's marina, which is situated right in front of the city centre, along the Via Roma. The city's own sandy beach Poetto (pronunciation: po-etto), stretching out for 8 kilometres, is very popular among the locals from April/May through the beginning of October. Located a few kilometres from the centre of Sardinia's capital, Cagliari-Elmas International Airport connects the capital to the main land.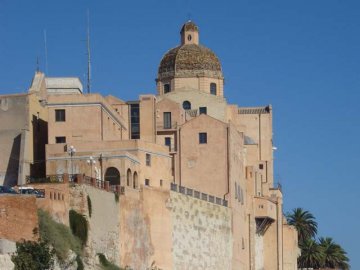 Lees meer
Villa Margherita Suite and Breakfast
We vonden de omgeving niet echt inspirerend
6,0
Marjolein
Well cared for B&B at ca. 15 minutes from Pula
8.0
Gino D'Ippolito
Perfectly organised
7.0
Claudia Vermeulen
Friendly staff
6.0
Dhr. Stevens