Sailing excursion to the most beautiful bays of Alghero
The "Riviera del Corallo" in the bay of Alghero, the longest bay in the northwest of Sardinia, belongs to a very fascinating marine protected area of ​​the island. With this sailing trip you have the opportunity to spend an unforgettable day on the water.
The sailboat leaves the port of Alghero around 10:00 AM and sails you in 50 minutes to the cala dell'Olandese, or the bay of the Dutchman. The bay owes its name to the white holiday villa that belonged to a wealthy Dutch oil baron.
Here the ship anchors and you have enough time to swim in a bright blue sea. Also snorkel equipment available on board. After some cooling off, the skipper provides a drink on board and sets course for the national park of Porto Conte. Along the way you can enjoy the beautiful view of the impressive coastline with its huge cliffs. In the bay of Porto Conto the ship will anchor again and a light lunch will be served consisting of a plate of pasta with fish and various typical products from Sardinia. After a cup of espresso and a liqueur, the excursion takes you past a few other bays. In short, a day trip consisting of relaxation and entertainment in the midst of overwhelming natural beauty.

Good to know:
• Maximum number of participants: 5
• Spoken languages: English and Italian
• Duration: 9:45 - 17:45
• Suitable for: The whole family
• Included in the excursion: use of snorkeling equipment, aperitif and a light lunch including a drink
• Bring your own: Wind jacket, swimwear, towel, sunscreen, head cover
• In case of bad weather conditions, you will be contacted by phone to set a new date if possible.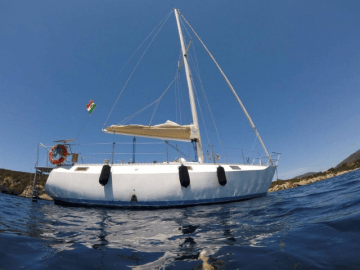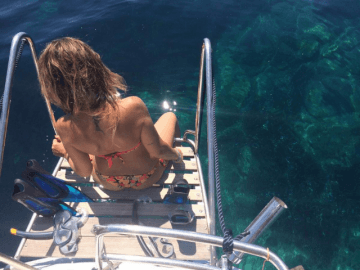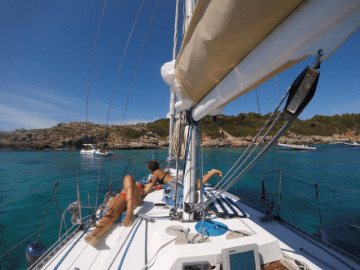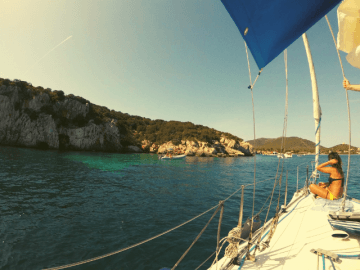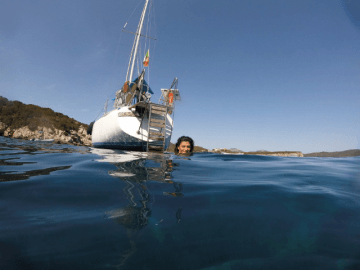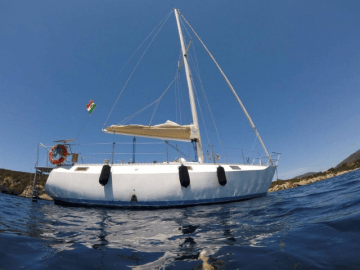 Was fun. With better wind we would have liked to sail more.
10,0
Andrea