Discover sailing Sardinia on board a Dutch ship
We will pick you up at Porto San Paolo. Once on board, you will receive a briefing from the Dutch skipper and you will be introduced to the Dutch host and the sailing yacht. Then we set sail and skim along the beautiful photogenic spots and tell you about the area. If you want to help or control the yacht, you can, but you don't have to.


Sailing in search of dolphins - Golfo Aranci
Arriving at Isola di Figarolo in Golfo di Aranci we lower the sails and drop anchor. A family of the bottlenose dolphin (flipper) has lived here for many years. This species is social and lives in groups of 5-20. The nearby fish farm, where sea bass and sea bream are grown in large cages, attracts the dolphins. Looking for food. The chance of spotting dolphins is very high here. In addition, the place has a Blue Lagoon-like look, where you can swim, snorkel or relax in the sun. After a refreshment and a snack (antipasta) we set sail for Isola Tavolara.


Snorkeling at Isola Tavolara
The imaginary kingdom of Tavolara is a protected marine natural area. The forbidden (military) area is on the east side and it is open to the public on the west side. Tavolara is what Es Verdra is to Ibiza; impressive and seemingly inaccessible due to the steep limestone cliffs. But at the spur is a beautiful beach, where we anchor. You can swim to the beach or to the rocks where you can snorkel beautifully. At this place we serve lunch, which consists of tramezzino mozzarella, freshly filled wraps, small sandwiches and fruit.

An alternative is that we can sail to the natural swimming pools of the adjacent Isola Molara. This is a favorite snorkeling spot of the local diving club and has a beautiful underwater world.

At the end of the day we sail back and hope that you can look back on a great experience. We strive for a high level of hospitality, quality food and drink and sailing experience. Depending on the wind direction, we first sail to Isola Figarolo or Isola Tavolara. The alternative pick-up point will then be Nodu Pianu.

Good to know:
• Pick-up point Porto San Paolo or Nodu Pianu.
• Maximum number of participants: 8
• Spoken languages: Dutch and English
• Duration: 9 am - 4.30 pm
• Suitable for: all travelers
• Included in the excursion:
Food: coffee / tea, lunch, drinks (soft drinks, wine, beer), antipasta
Non food: use snorkel set and dinghy, motor fuel
• Bring your own: swimming costume, towel, sunscreen.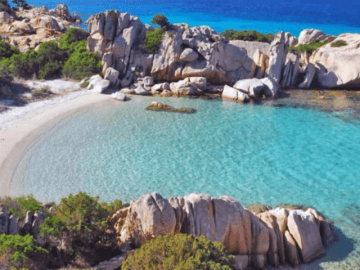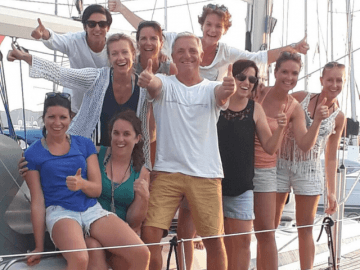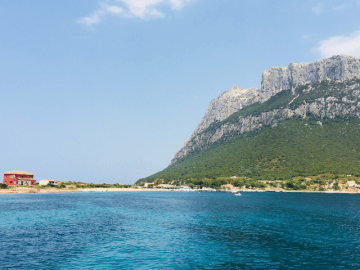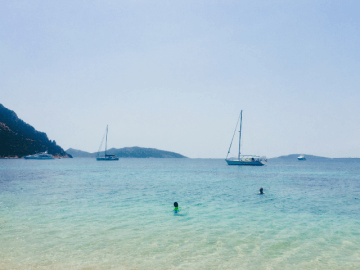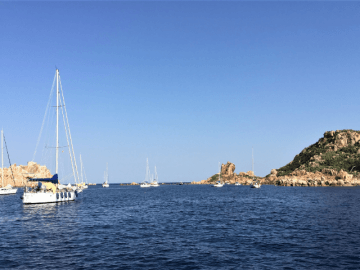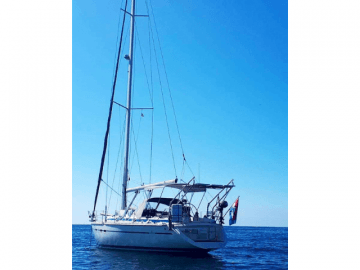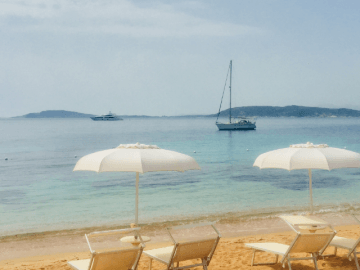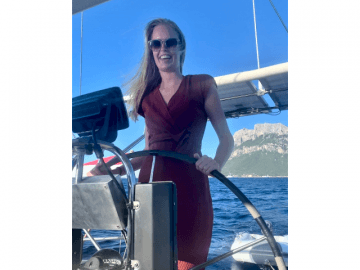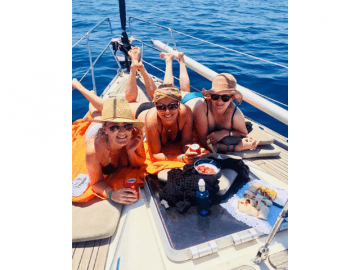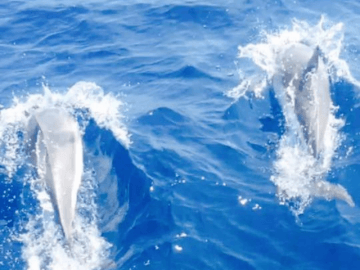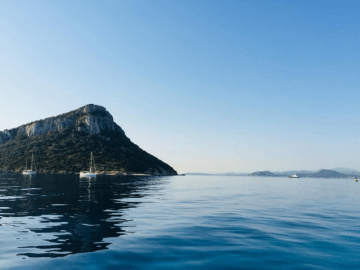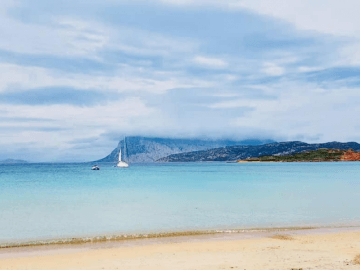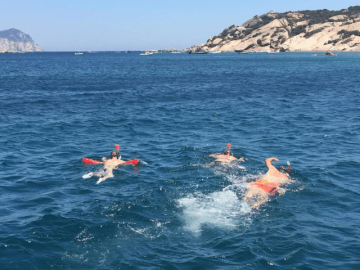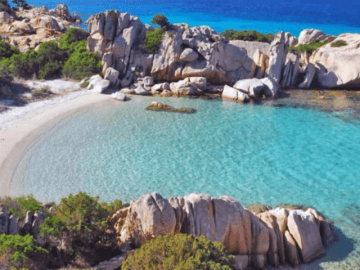 Discovery tour Sardinia on board a Dutch sailing yacht