Casa Capo Comino, Siniscola - Sardinia
Cozy beach holiday home on the east coast of Sardinia where you will immediately feel at home. The holiday home is 700 meters from the beach paradise Capo Comino and can therefore also be reached on foot. There are two separate bedrooms, air conditioning, a cozy living room and a well-equipped kitchen - A nice place to spend a holiday with four people with the comforts of home!
The Casa Capo Comino is a very comfortable little villa with a garden on Capo Comino. You can walk straight to the beach from the house. The house is air conditioned and consists of a spacious and modern living room with kitchen. The patio under the loggia consists of a veranda with chairs and a practical outdoor shower in the garden.
The sleeping area of ​​the house consists of two double rooms, one with a double bed and one with a sofa bed and two bathrooms.
Between the holiday complex S'Ena Sa Chitta and the red-brown shimmering rock peaks of Isola Ruja, the wide sandy beach of Capo Comino stretches for kilometers, framed by meter-high dunes, a wide, snow-white dune landscape and a pine grove providing shade. The crystal-clear water, powder-white sand, the gentle hills and on the horizon the chalk-white shining Monte Albo form a great panorama.
A little south of the bathing and dune paradise is the old lighthouse, which marks the easternmost point of Sardinia. There are several swimming opportunities at the wide Capo Comino. Around the old lighthouse you can find a place for yourself, surrounded by cliffs and rocks, cacti and macchia. There are also tables and benches for picnics under the gnarled gorse bushes.
Capo Comino is not only an informal and relaxed bathing paradise, in this region of Sardinia you can also enjoy mountain biking, kite surfing in La Caletta and diving in S'Ena Sa Chitta.


A perfect stay for those...
This holiday home is perfect for couples and families with children who want to spend the holidays in a comfortable cottage, close to the beautiful east coast of Sardinia.
Facilities in the holiday home:
• Surface: 100 m²
• Sleeping places: ...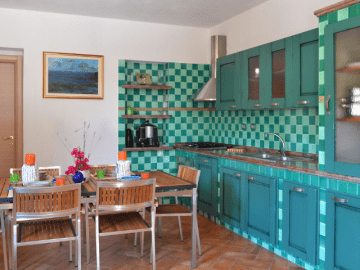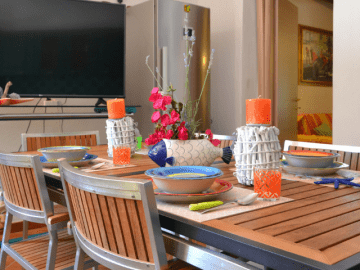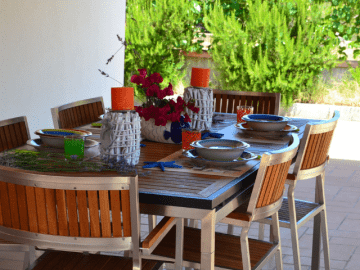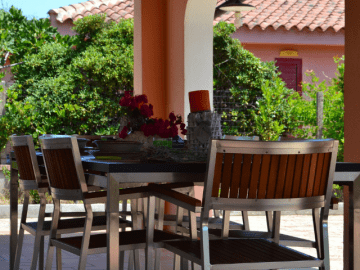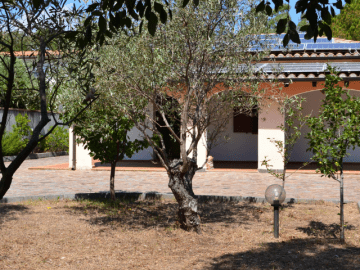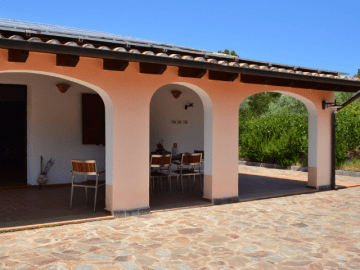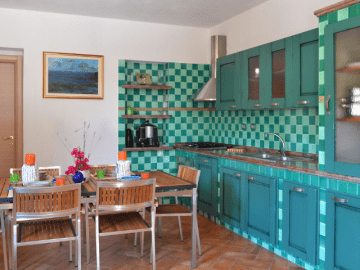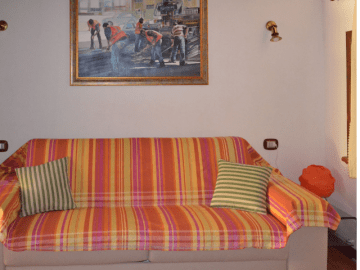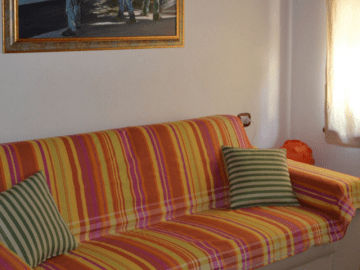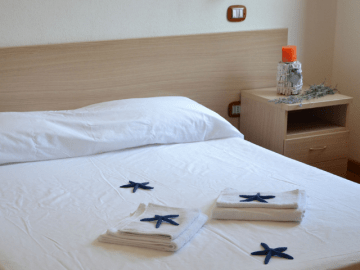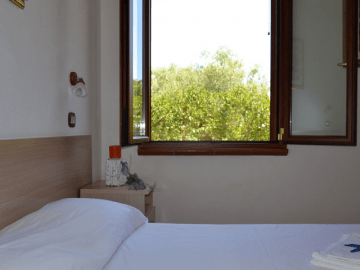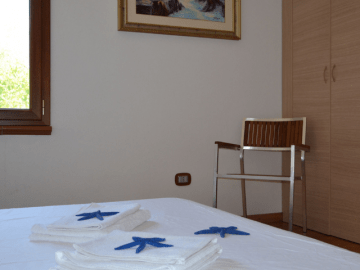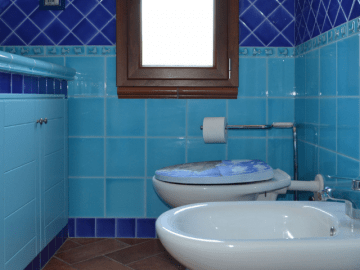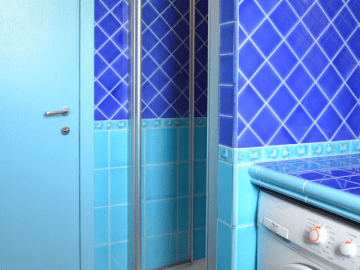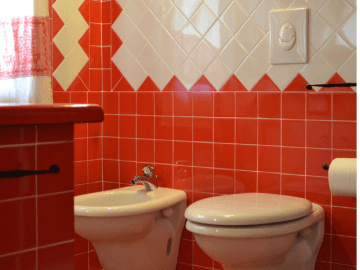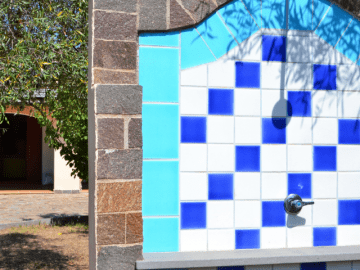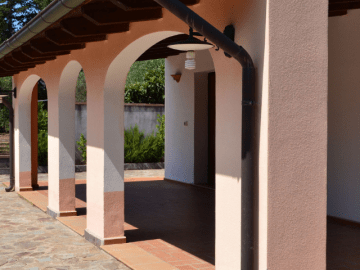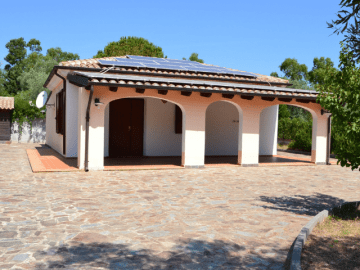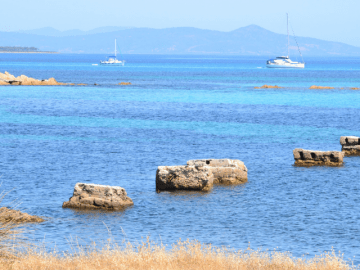 Casa Capo Comino (4 pers.)
Siniscola
Siniscola heeft duizend gezichten: een slaperig boerendorpje, de levendige havenstad
La Caletta
met haar prachtige droomstranden, het vliegersparadijs van Santa Lucia en de witte duinen van Capo Comino, het slaperige vissersdorpje Santa Lucia en het verlaten strandparadijs van
Berchida
. En dan is er nog het enorme kalksteenmassief Siniscola:
Monte Albo
, waarin je heerlijk kunt wandelen. Siniscola staat voor een ontspannen vakantie, weg van de populaire vakantieregio's
Budoni
en
San Teodoro
of het levendige
Orosei een>.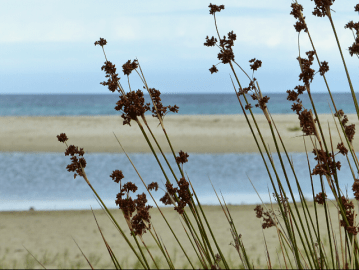 Discover the province of Nuoro in east Sardinia
It's like time has stood still in the versatile province of Nuoro, known for its unique coastline and pristine nature. Nuoro is the least densely populated region of the island. Through the years neither the Romans, Carthaginians nor any other foreign conquerors have succeeded in invading the area, because of which it's been able to develop its own culture. Nowadays Nuoro's unique folklore and traditions are still visible during the local festivities.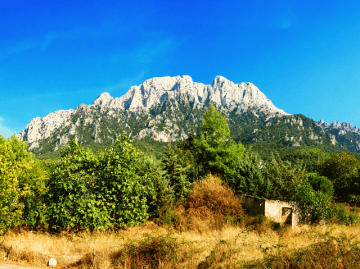 Lees meer
Prices
The prices for this holiday home are available on request.
Casa Capo Comino (4 pers.)