Casa Berchida, Siniscola - Sardinia
A country house by the sea! This large plot of land with a garden was once used as a bungalow in the country and is now rented to holiday guests. Rustic, simple, quiet and just around the corner is the beach paradise of Berchida.
A country house by the sea? This is real here! Because the fantastic beach of Berchida, located between Siniscola and Orosei, is completely undeveloped and the following buildings are a farm and this country house of Signora Maria! A huge garden with olive grove and a swing for the children and a large stone barbecue surround this simply furnished two-storey building with two bedrooms for up to four vacant guests.
The small country house is spread over two floors. On the ground floor you will find the kitchen with rustic furniture, a dining area, sofa, TV and kitchenette with fridge, oven and microwave. On the large, shaded terrace you can spend wonderful summer evenings in nature!
The sleeping area on the upper floor can be reached via an outside staircase. There are both bedrooms and a bathroom with shower, toilet and bidet.
The somewhat bumpy, but freely accessible road to the super beach Berchida starts a few meters from the house. Instead of driving, you can also go on foot or by mountain bike to the beach. The bay is truly a dreamy piece of earth: fine, white sand, crystal clear, turquoise green water, snow-white sand dunes, macchia and pine forests make the "Spiaggia Berchida" the perfect beach paradise that is also occasionally visited by animals!
A perfect stay for those...
... unforgettable summer holidays in the middle of nature in a country house not far from dream beach Berchida.
Accommodation & facilities:
• Separate kitchen with living area on the g...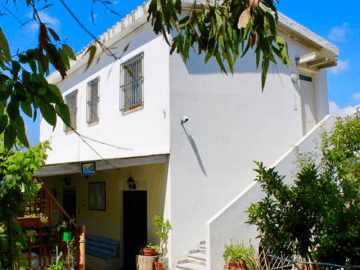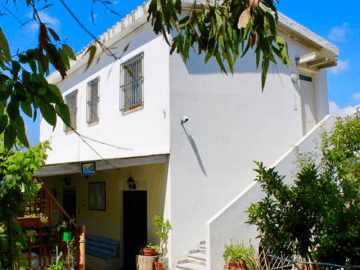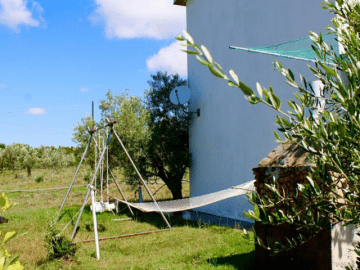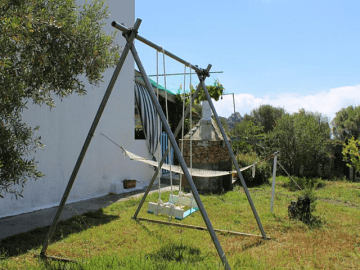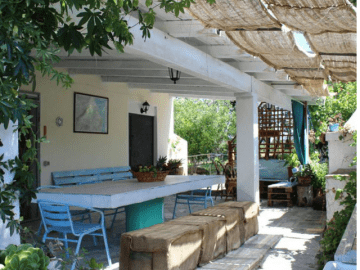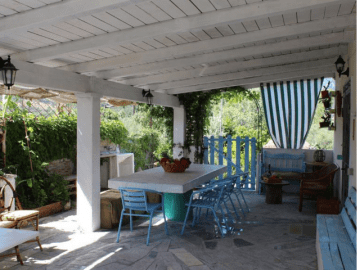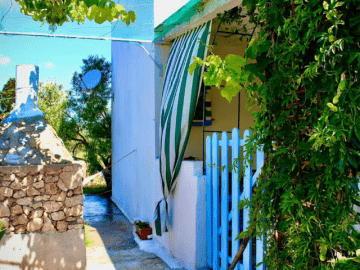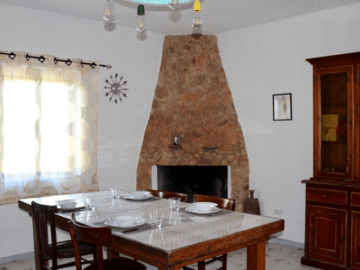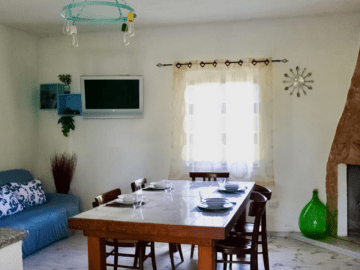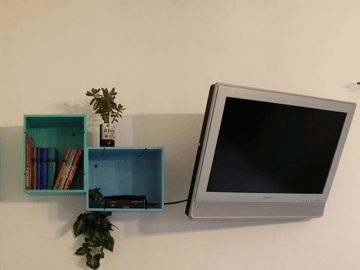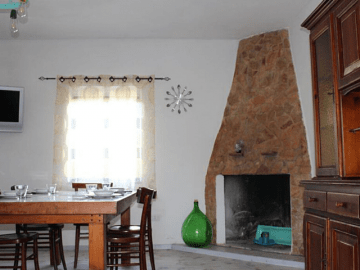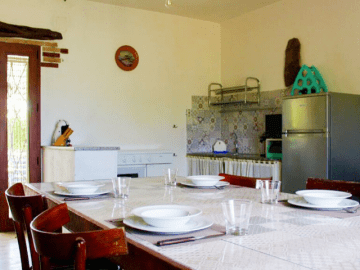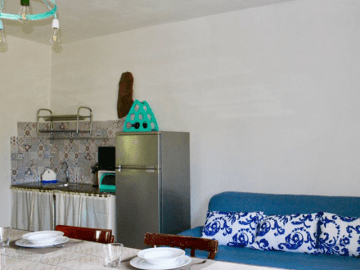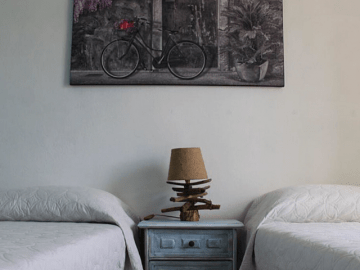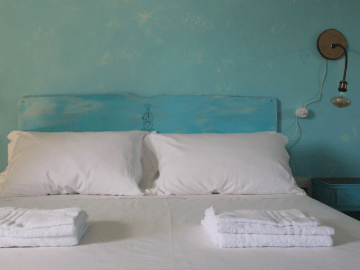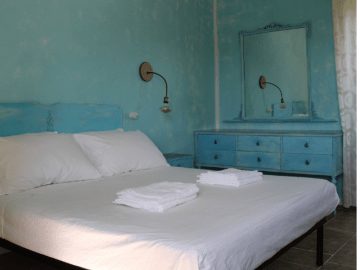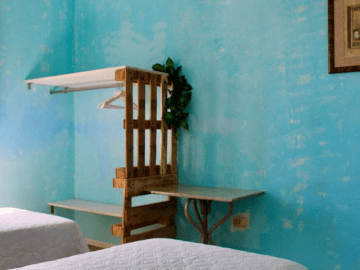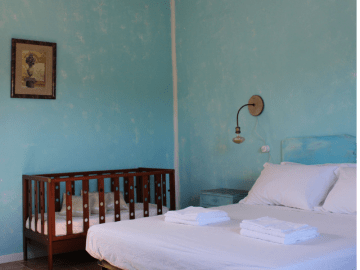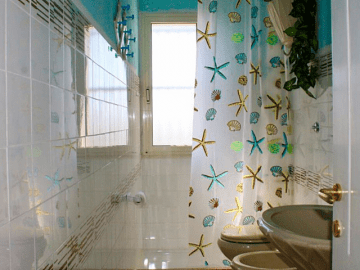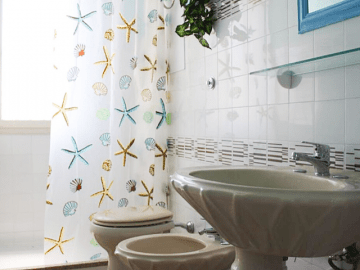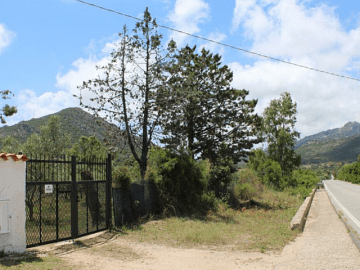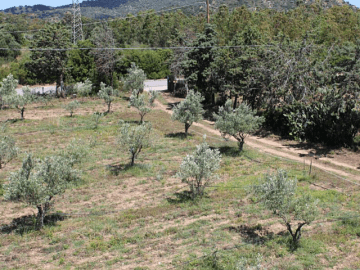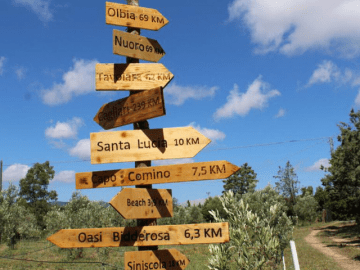 Country House Casa Berchida (4 pers.)
Siniscola
Siniscola has a thousand faces: a sleepy farming village, the lively port city
La Caletta
with its beautiful dream beaches, the kite paradise of Santa Lucia and the white dunes of Capo Comino, the sleepy fishing village of Santa Lucia and the deserted beach paradise of
Berchida
. And then there is the enormous limestone massif Siniscola:
Monte Albo
, in which you can enjoy hiking . Siniscola stands for a relaxing holiday away from the popular holiday regions
Budoni
,
San Teodoro
or the lively
Orosei
.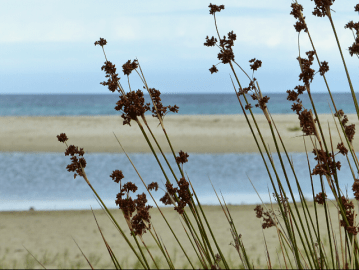 Discover the province of Nuoro in east Sardinia
It's like time has stood still in the versatile province of Nuoro, known for its unique coastline and pristine nature. Nuoro is the least densely populated region of the island. Through the years neither the Romans, Carthaginians nor any other foreign conquerors have succeeded in invading the area, because of which it's been able to develop its own culture. Nowadays Nuoro's unique folklore and traditions are still visible during the local festivities.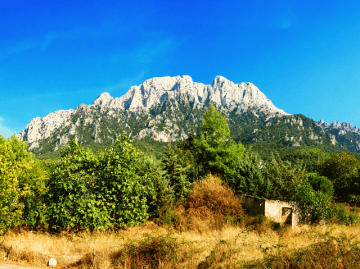 Lees meer
Prices
The prices for this holiday home are available on request.
Country House Casa Berchida (4 pers.)

You might like this as well