Hotel Corte Rosada Beach Resort & SPA, Alghero - Sardinië
Adults only hotel Corte Rosada in Alghero geniet van een bevoorrechte ligging, direct aan de baai van Porto Conte. Wie een verblijf in dit hotel boekt zal genieten van een strandvakantie zonder kinderen, waarbij het gebied van Capo Caccia een werkelijke uitdaging vormt voor natuur- en duikliefhebbers!
Op een rustige locatie ligt direct aan de baai van Porto Conte op circa 13 kilometer van het gezellige centrum Alghero ligt het adult-only hotel Corte Rosada. Deze accommodatie zal je direct in de juiste vakantiestemming brengen. Een elegant ingerichte entree met lounge verwelkomt je, waarbij het uitzicht op de goed verzorgde tuin met gezellige zitjes op het gazon tot aan het privé zandstrand uitgerust met ligstoelen en parasols het kader vormen. Uiteraard is ook een zoutwaterzwembad aanwezig dat voor een aangenaam alternatief zorgt naast heerlijke momenten in de SPA of aan zee. Actieve momenten kun beleven op de verlichte tennisbaan, tijdens een potje jeu de boule of in de directe omgeving van het hotel waar diverse watersporten worden aangeboden evenals voldoende wandelmogelijkheden!
In het restaurant kun je genieten van een spectaculair buffet om heerlijke mediterrane gerechten te proeven. Wil je liever à la carte dineren, dan kun je buiten genieten in restaurant "Al Gazebo" waar het is mogelijk om uitstekende lokale vis te eten, vergezeld met goede Sardische wijn. De buitenpizzeria biedt voor de lunch een goed alternatief voor een snack of een pizza met uitzicht op zee. De grote bar bevindt zich bij het zwembad, drankjes kunnen rond het zwembad worden geserveerd, op het panoramische terras tot laat in de avond. Het is de ideale setting voor de avonden in het resort, omringd door een betoverende atmosfeer tussen het groen van de tuinen en het blauw van de zee, weg van het stadsverkeer. Een uitstekende setting voor een rustig en romantisch aperitief bij zonsondergang , misschien bij kaarslicht, vergezeld met aangename muziek.
Verdeeld over 10 grote vakantiehuizen bevinden zich in totaal 160 hotelkamers van Corte Rosada met balkon of patio. Met een uiterst elegant interieur in landelijke tinten en voorzien van de nodige moderne comfort geniet je van park- of zeezicht.
Hotel Corte Rosada is zeer geschikt voor stellen die graag in een hotel direct aan zee willen verblijven op acceptabele afstand van het gezellige stadje Alghero. De prachtige natuurrijke omgeving leent zich perfect voor een zeer afwisselende vakantie.
Accommodatie faciliteiten:
• Parkeergelegenheid
• Restaurant
• Buiten...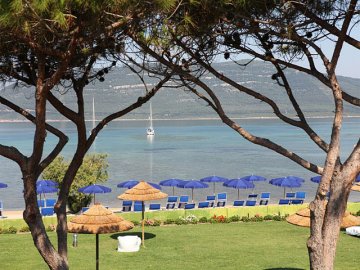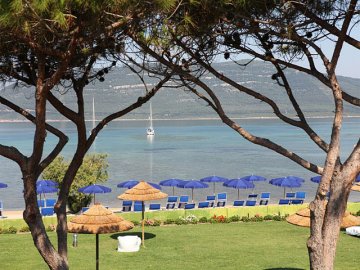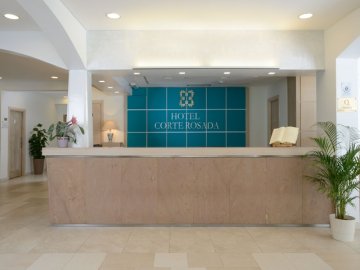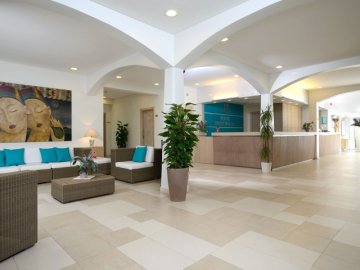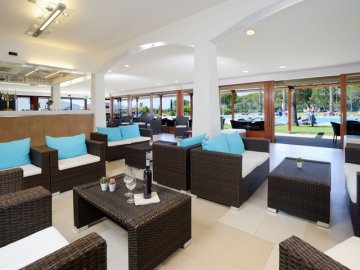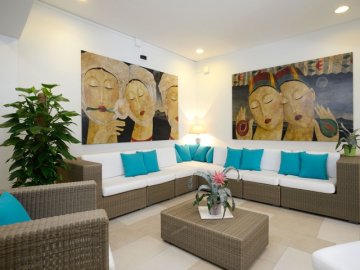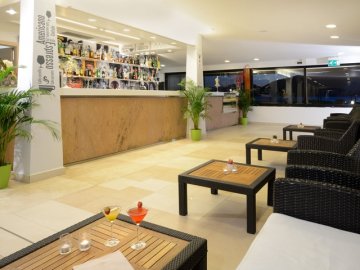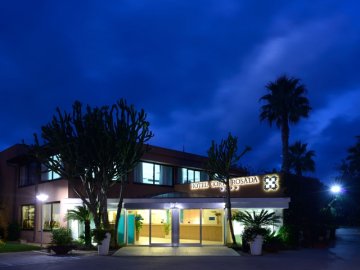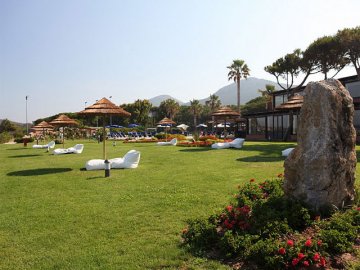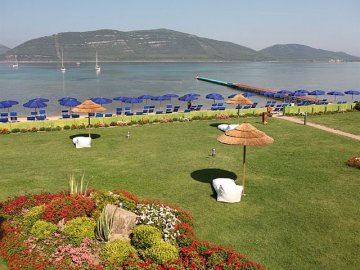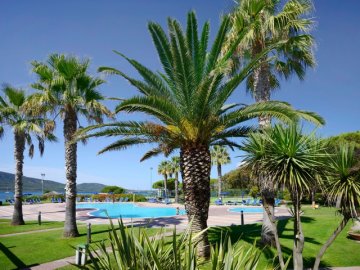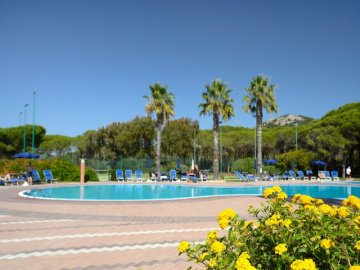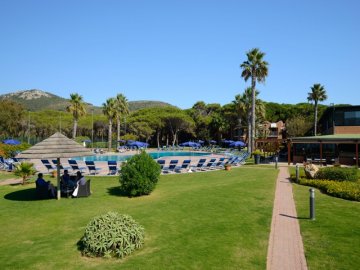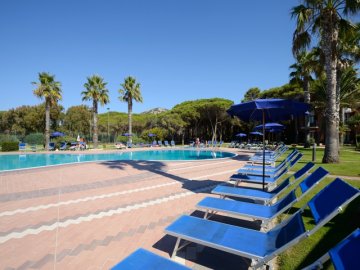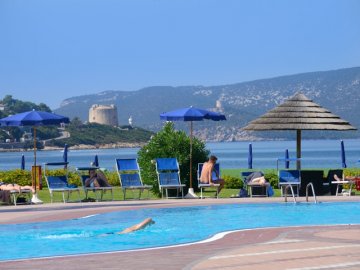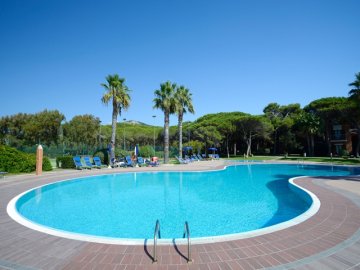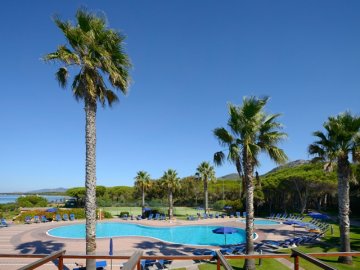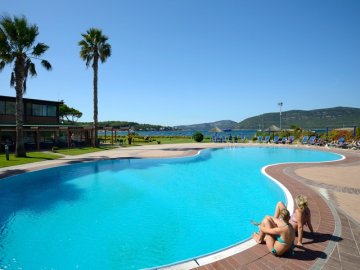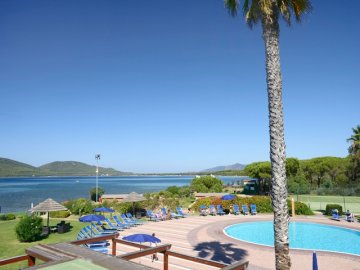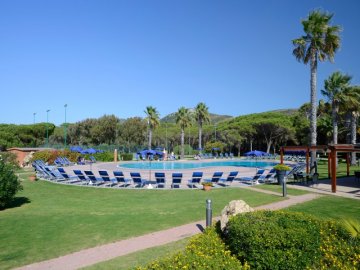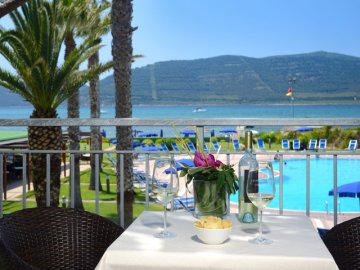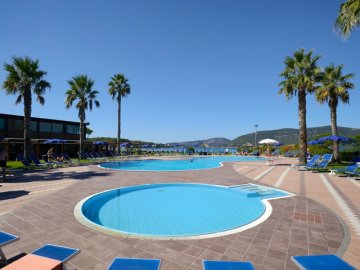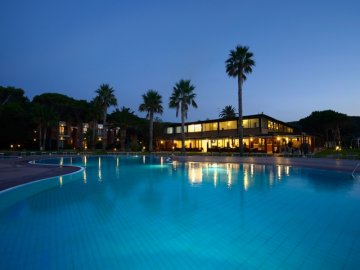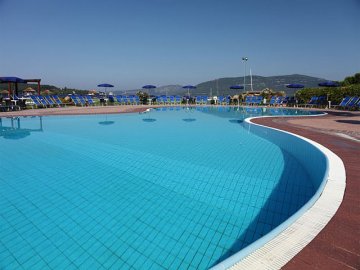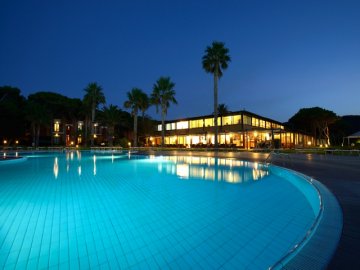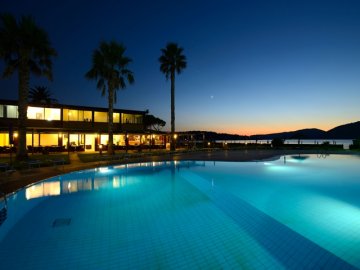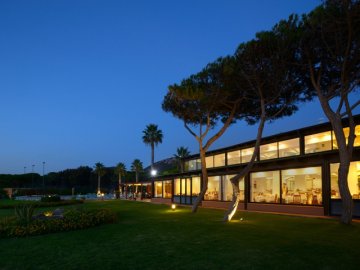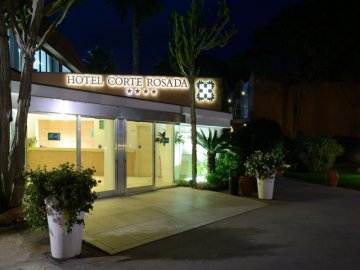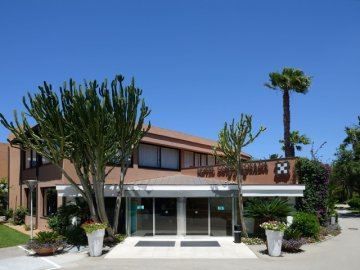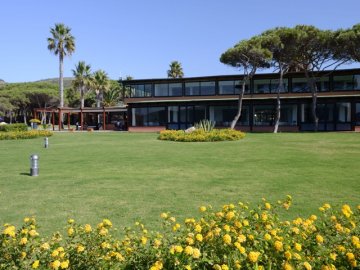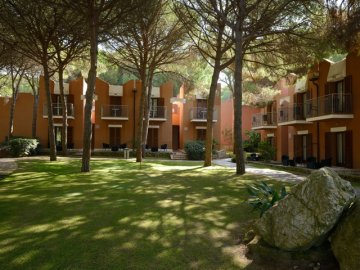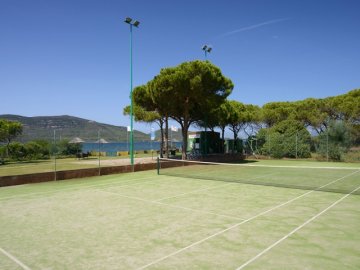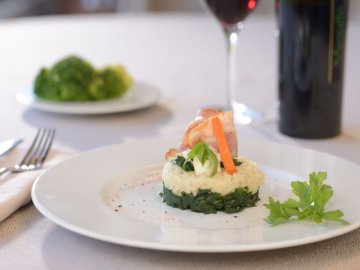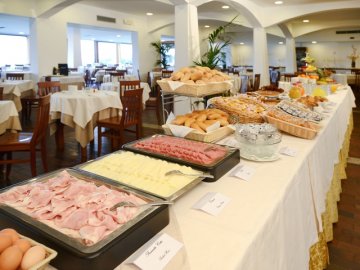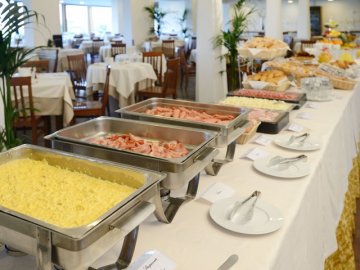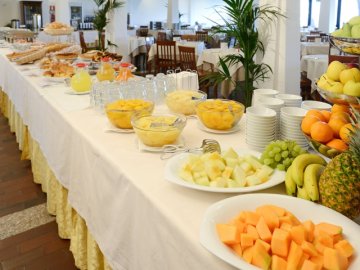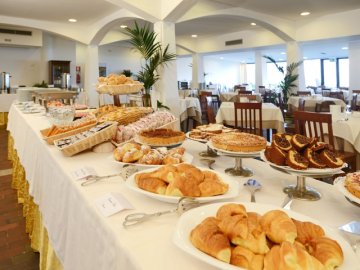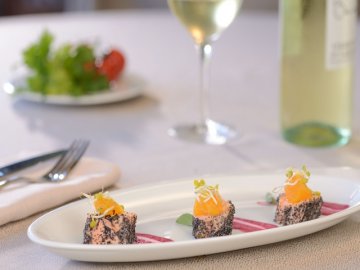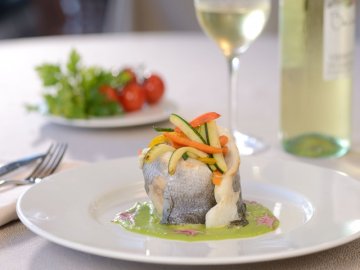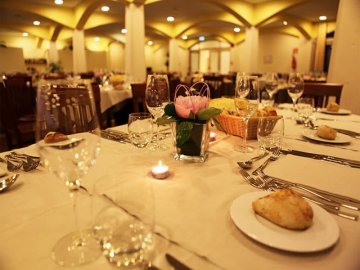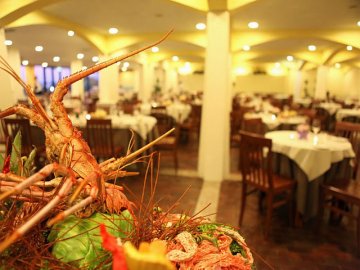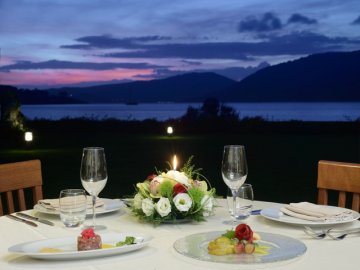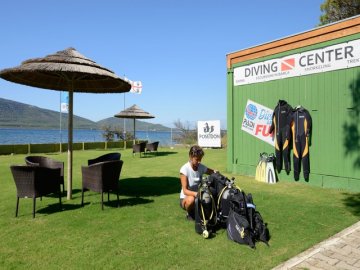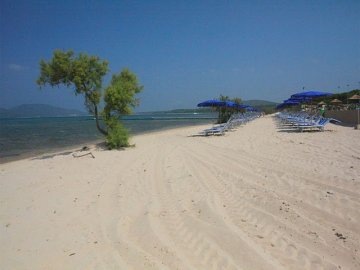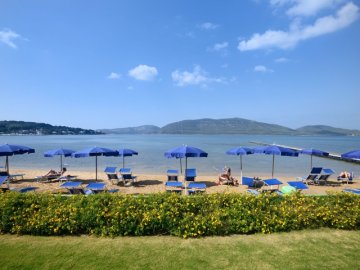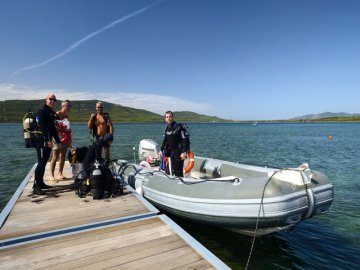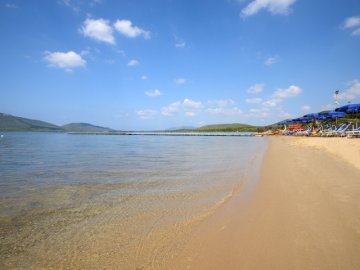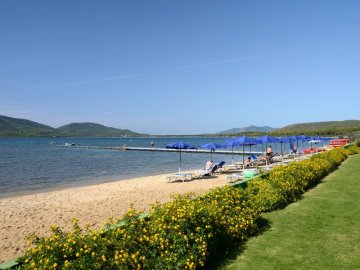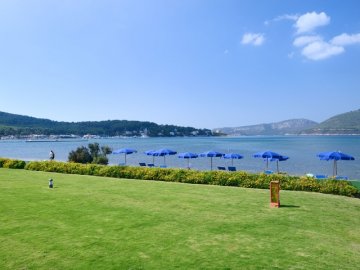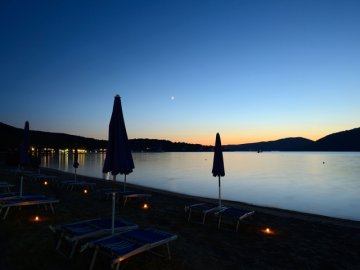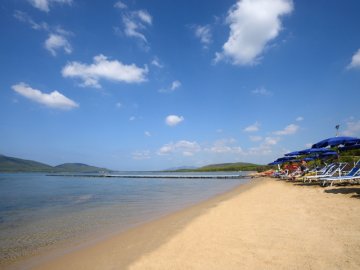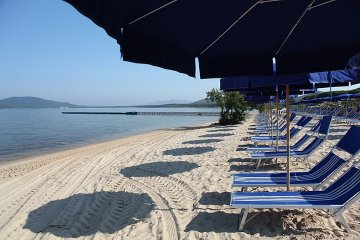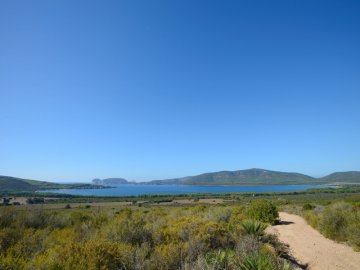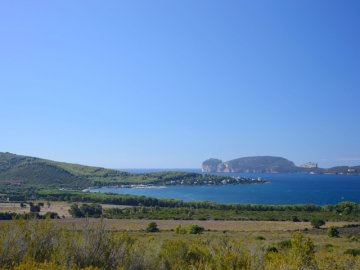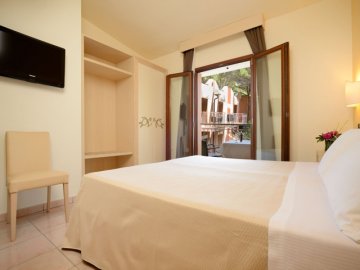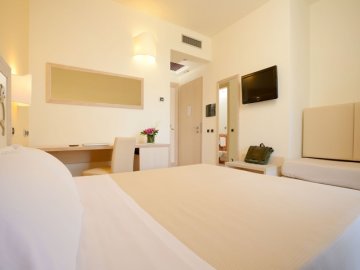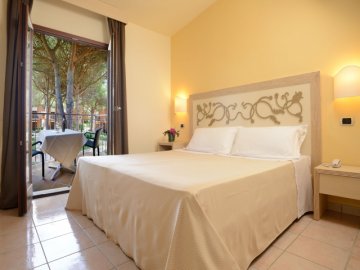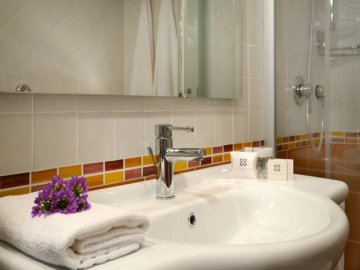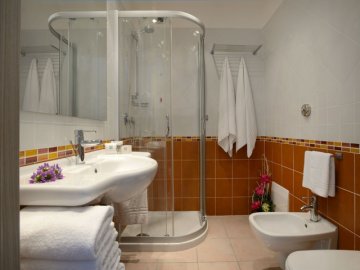 Hotel Corte Rosada di Alghero
Alghero
The medieval Sardinian-Catalan coastal town Alghero, located in the north-west of Sardinia, dates back to 1102, when the nobel Doria family built a castle there. In the same period, this family also built a castle in
Castelsardo
. In the year 1353 the Spaniards seized power in Alghero, leaving many traces behind which are still visible today. The palazzos, city walls and defence towers are built in a Spanish style. The bilingual street names in both Catalan and Italian still reflect the proud heritage after more than 300 years of domination.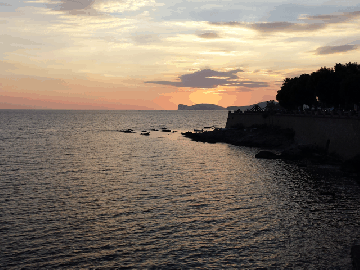 A cosy town on the northwest coast of Sardinia
The city is popular among tourists all year round. Its ideal location near the sea and within a 15-minute drive from Fertilia, Alghero's airport, makes for a perfect holiday destination. The old town consists of a maze of narrow cobbled alleys, decorated with laundry hanging out to dry on drying racks and makeshift clothes lines tied from balcony to balcony. In the city centre you can enjoy a stroll along the various piazzas with restaurants, bars, cafes and ice cream parlours or relax on the shaded terraces cooled by a fresh sea breeze. Don't forget to visit the well-known Neptune caves during your holiday in Alghero!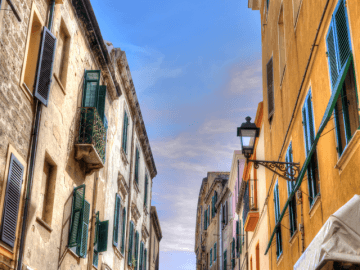 Capo Caccia, Grotte di Nettuno and Aragosta
Since Alghero is located on the "Riviera del Corallo", the "Coral Coast", most boutiques have various coral ornaments for sale. At night, as the sun sets behind cape Capo Caccia, the city is bathed in a beautiful orange light. At this time of night we recommend taking a walk along the boulevard and the harbour to one of Alghero's restaurants to enjoy the delicious seafood dishes. Don't forget to try the local specialty, "Aragosta alla Catalana" (lobster). Don't even forget to visit the well-known Neptune caves during your holiday in Alghero!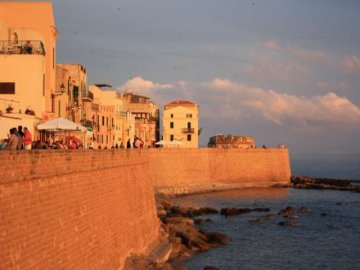 Discover the north-western province of Sassari
The province of Sassari is a fairly well-known province, due to the presence of the Fertilia Airport near Alghero which draws in many a tourist. Its eponymous capital, whose city centre consists of numerous narrow alleys, has a rich history. Villages such as Alghero, Stintino and the picturesque seaside town Castelsardo are the main highlights in the area, although the capital Sassari, which has been extensively renovated over the past years, is definitely worth a visit too.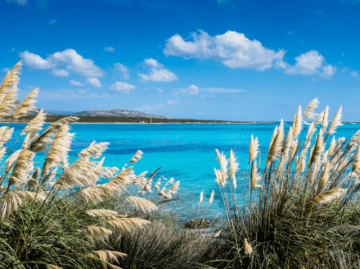 Lees meer
Tarieven
The rates are per person per night including breakfast
Arrival: daily
Minimum stay: 1 night

Included
• 1x free beach towels during your stay - deposit € 10, -
• Use private beach + pool

Book your holiday 2020 discount b! >
• Book before 31/01/2020 20% discount
• Book before 31/03/2020 15% discount
• Book before 04/30/2020 10% discount (not valid in travel period 03.07 - 27.08.20)
• Book before 30/06/2020 15 % reduction in travel time 28.08 - 18.10.20

Additional options (optional) b>
• Stay on half board: € 35, - per person per night (excluding drinks).
• Extra change beach towels € 2, -
Hotel Corte Rosada di Alghero
Een geweldig mooi en leuk Hotel, goede service en mooie kamer gehad. Geweldig strand en zwembad.
10,0
Andre Hengeveld, Castricum
Relatief kleine kamer voor 4-sterren. Wel schoon en netjes.
7,0