Alghero Resort Country Hotel, Alghero - Sardinia
The Alghero Resort Country Hotel is located just outside the vibrant town of Alghero. You're sure to enjoy your stay at this child-friendly country hotel with pool!
Alghero Resort is located in a former renovated country house. This small paradise on earth stands for tradition, style and hospitality. Host Bianca offers her guests spacious and elegantly decorated rooms with a modern yet rustic appearance.
Alghero Country Hotel has 22 rooms, located on the ground or first floor. Each rooms has its own balcony or terrace and features air-conditioning. You can book a Classic, Deluxe or Comfort room or a (Junior) Suite. When traveling with kids, we recommend the Comfort room consisting of 2 separate bedrooms.
Alghero Resort Country Hotel has everything you need to improve your stay near Alghero. Apart from a wellness centre, this accommodation has two tennis courts and a swimming pool and there's a riding school nearby. The bar personnel is ready to make you a real Italian cappuccino or a tasty aperitif. The recently opened wine bar serves delicious tapas.
A perfect stay for those...
Alghero Resort is a very nice accommodation for couples and families looking to spend their holiday in a hotel close to Alghero or just for a short stay during a round trip.
Accommodation & facilities:
• Parking space
• Air-conditioning
• Bar
...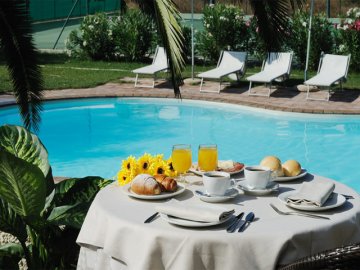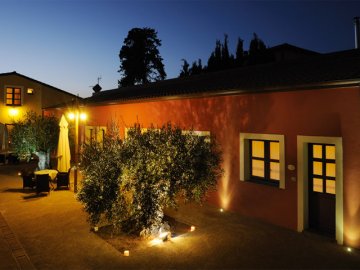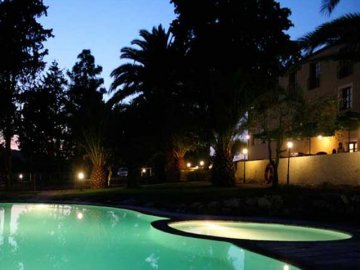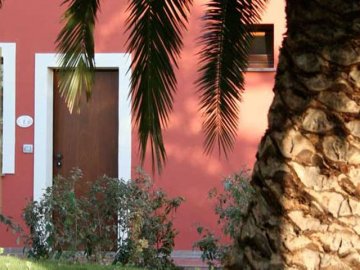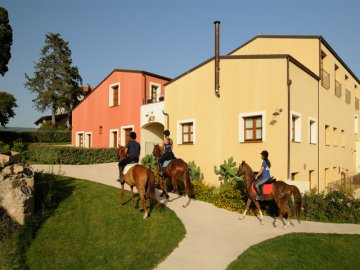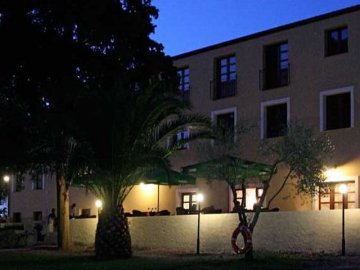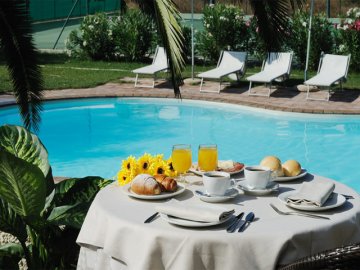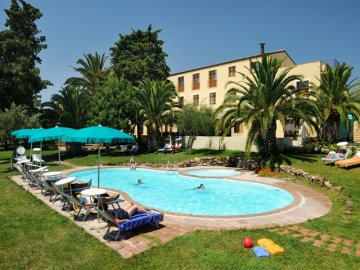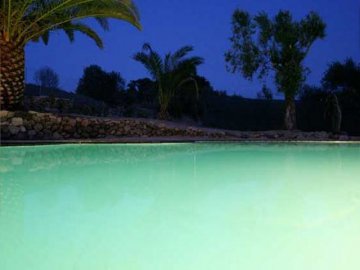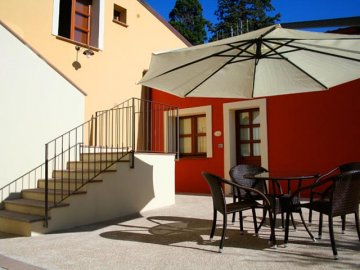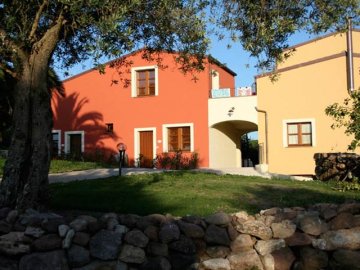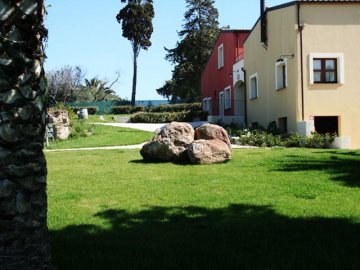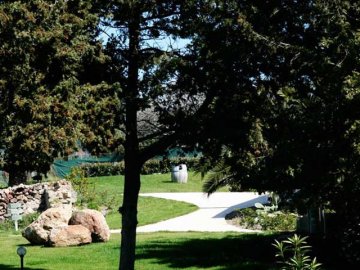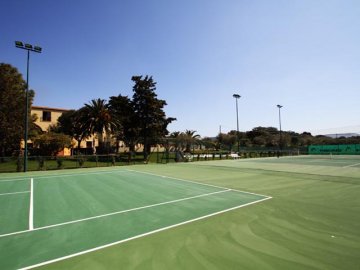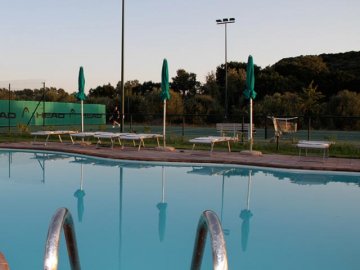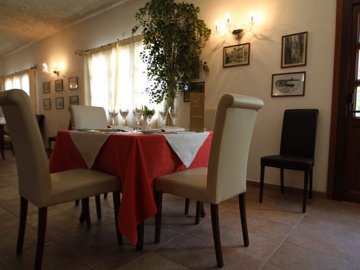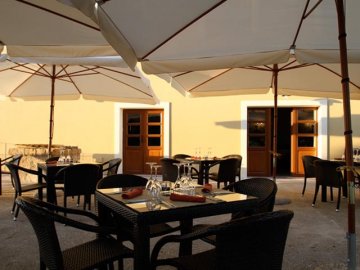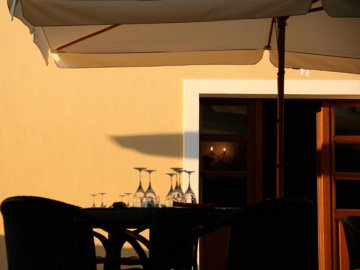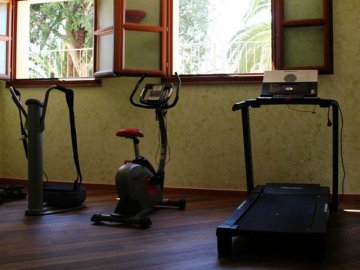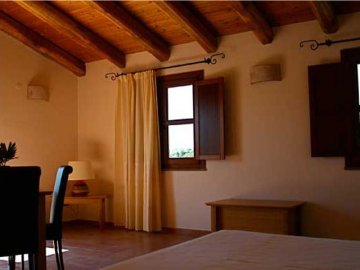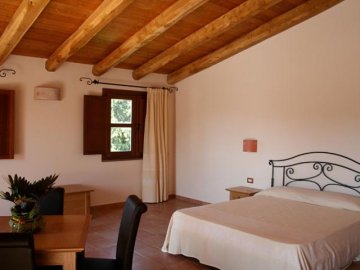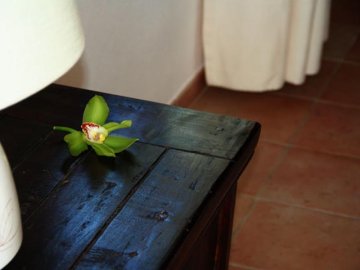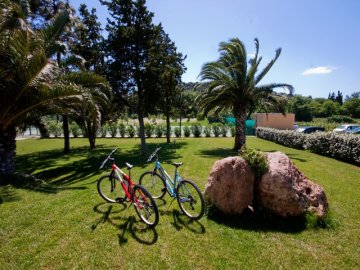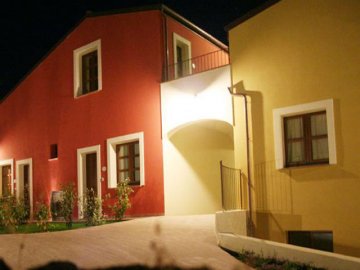 Alghero Resort Country Hotel
Alghero
The medieval Sardinian-Catalan coastal town Alghero, located in the north-west of Sardinia, dates back to 1102, when the nobel Doria family built a castle there. In the same period, this family also built a castle in
Castelsardo
. In the year 1353 the Spaniards seized power in Alghero, leaving many traces behind which are still visible today. The palazzos, city walls and defence towers are built in a Spanish style. The bilingual street names in both Catalan and Italian still reflect the proud heritage after more than 300 years of domination.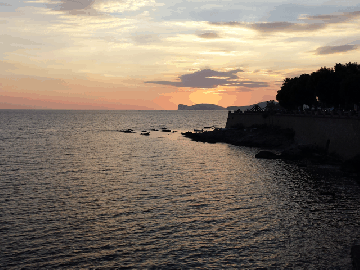 A cosy town on the northwest coast of Sardinia
The city is popular among tourists all year round. Its ideal location near the sea and within a 15-minute drive from Fertilia, Alghero's airport, makes for a perfect holiday destination. The old town consists of a maze of narrow cobbled alleys, decorated with laundry hanging out to dry on drying racks and makeshift clothes lines tied from balcony to balcony. In the city centre you can enjoy a stroll along the various piazzas with restaurants, bars, cafes and ice cream parlours or relax on the shaded terraces cooled by a fresh sea breeze. Don't forget to visit the well-known Neptune caves during your holiday in Alghero!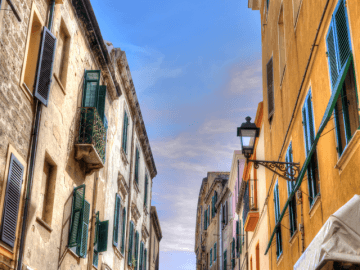 Capo Caccia, Grotte di Nettuno and Aragosta
Since Alghero is located on the "Riviera del Corallo", the "Coral Coast", most boutiques have various coral ornaments for sale. At night, as the sun sets behind cape Capo Caccia, the city is bathed in a beautiful orange light. At this time of night we recommend taking a walk along the boulevard and the harbour to one of Alghero's restaurants to enjoy the delicious seafood dishes. Don't forget to try the local specialty, "Aragosta alla Catalana" (lobster). Don't even forget to visit the well-known Neptune caves during your holiday in Alghero!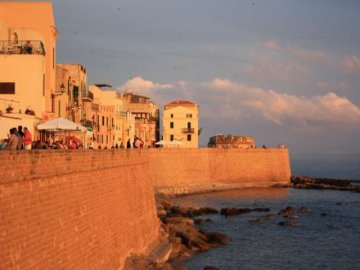 Discover the north-western province of Sassari
The province of Sassari is a fairly well-known province, due to the presence of the Fertilia Airport near Alghero which draws in many a tourist. Its eponymous capital, whose city centre consists of numerous narrow alleys, has a rich history. Villages such as Alghero, Stintino and the picturesque seaside town Castelsardo are the main highlights in the area, although the capital Sassari, which has been extensively renovated over the past years, is definitely worth a visit too.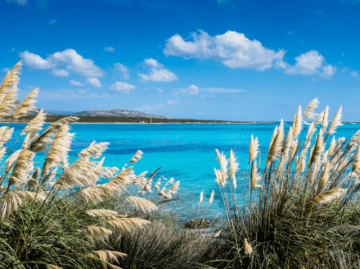 Lees meer
Prices
Rates are per person per night, breakfast included
Arrival: daily
Minimum stay: 2 nights, 3 nights in 16.07-05.08 and 27.08-09.09, 7 nights 06.08-26.08

Book your holiday now and get a discount!
• Until 31.01.2022: 20% discount for a minimum stay of 3 nights in travelperiod 01.05 - 01.07 and 27.08 - 24.10 and 02.07 - 05.08 a minimum stay of 5 nights
• Until 31.03.2022: 15% discount for a minimum stay of 3 nights in travelperiod 01.05 - 01.07 and 27.08 - 24.10 and 02.07 - 05.08 a minimum stay of 5 nights
• From 01.05.2022: Book 35 days before departure and receive a discount of 10% discount for a minimum stay of 3 nights in travelperiod 01.05 - 01.07 and 27.08 - 24.10

Discounts for children:
• Extra bed(s) 0 - 3 years: free in cot
• Extra bed(s) 4 - 10 years: 40% discount
Extra bed(s) up 11 years: 20% discount

Supplements:
• Small pets: € 10 per day

Alghero Resort Country Hotel
Luxe kamer was niet echt luxe
7.0
Carolien
Wonderful holiday; fine places to stay and driving around the island in a new fiat 500 is great
8.0
Nore
Gastvrij, deze accommodatie zou ik graag nog een keer naar terug willen voor meer nachten.
9.0
Mevr. van Mourik (NL)
Wel echt Country gevoel
9.0
Mw. Benjamins (NL)
Was helemaal top
Oege & Janneke
Perfecte ligging
Mw. Telka
Mooi, afwisselend eiland
7.0
Rogier
Beste hotel tijdens de rondreis
Mw. Beekmans
De locatie is fantastisch
7.0
Mw. Leen
Vlakbij Alghero
7.0
Mw. Kuik
Goede dienstverlening
9.0
Dhr. van Gessel
Fantastische ligging
9.0
Anoniem
Liever meer in het centrum
7.0
Dhr. Jeukens
Erg naar onze zin gehad
9.0
Dhr. Mensvoort
Gunstige ligging
8.0
Dhr. Van de Wiel
Jammer dat restaurant gesloten was
7.0
Frank Sprangers
Mooi resort
7.0
Dhr. Santegoeds