Hotel Cedrino***, Dorgali - Sardinia
Hotel Cedrino is the perfect base for an active holiday. This accommodation is located in the Supramonte mountain range near the Cedrino lake with the beautiful beaches of Orosei within easy reach.
Hidden in between the Omene and Corallinu mountains, Hotel Cedrino is beautifully located near the eponymous lake. In the woods and just a few kilometres from the beaches at Orosei, this accommodation is the perfect base for hiking in the Supramonte, a challenging canoeing excursion or a relaxing day at the beach. Hotel Cedrino is opened all year round and has its own restaurant. Apart from the dining hall with air-conditioning, there's an outdoor terrace as well.
The rooms are decorated in the same Sardinian style as the hotel itself. Traditional handmade decorations and the stunning view across the garden or the lake are just a few of the ingredients that will make your stay here unforgettable. Every room has air-conditioning, satellite tv, internet, minibar and a safe.
There are numerous activities possible at Hotel Cedrino thanks to the collaboration of several partners, such as hiking in the valley of Lanaittu, in the mountains of the Supramonte or through the fascinating Gola di Gorroppu, exhilarating climbing excursions in Goloritzè or Cala Gone,; mountain biking or quad tours through the mountains and forests ending at the Cartoe or Osalla beach followed by a refreshing dive, kayaking from the hotel to Su Gologone, diving lessons near the sea or sailing excursions along the picturesque coastal line of Sardinia. At Hotel Cedrino a dynamic stay is guaranteed.
A perfect stay for those...
Hotel Cedrino is perfectly suited for travellers wanting to combine active trips in nature with a relaxing day at the beach. We recommend this hotel to travellers looking for a stopover during a round trip across the island as well.
Accommodation & facilities:
• Parking space
• Air-conditioning
• Res...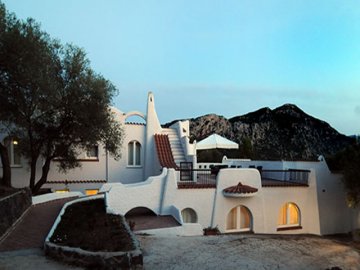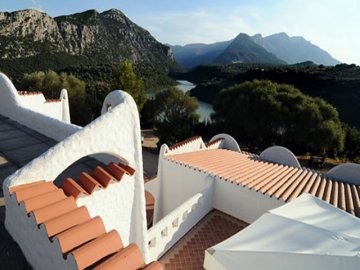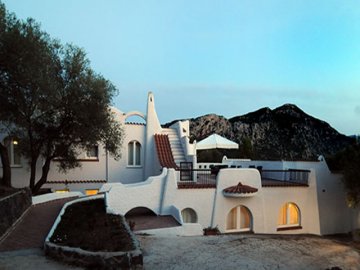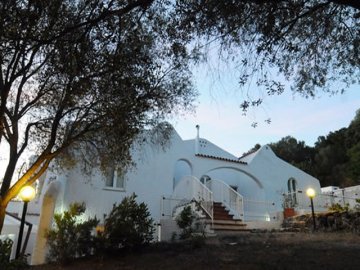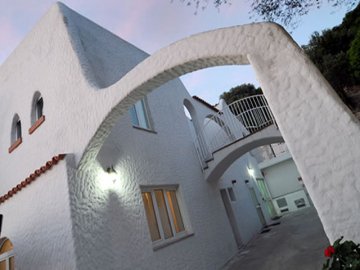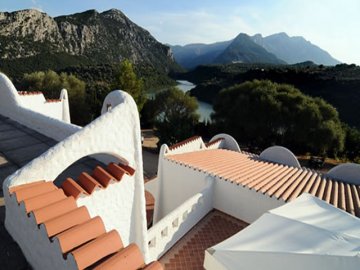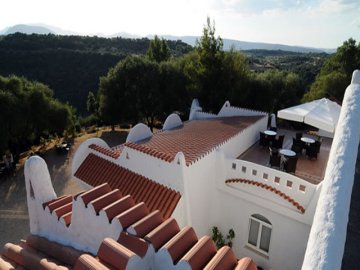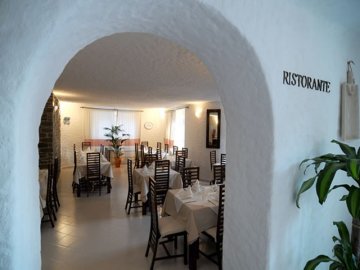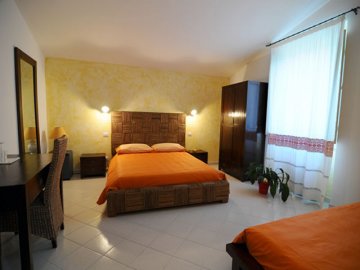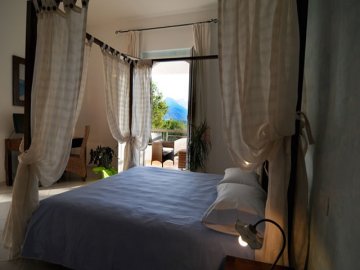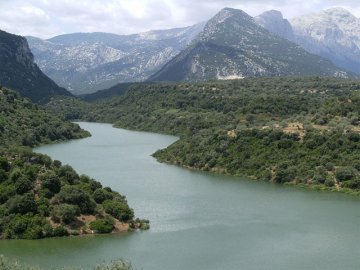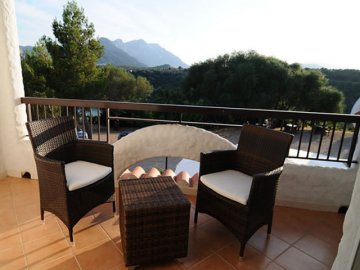 Hotel Cedrino
Dorgali
The intimate mountain village of Dorgali is located in central Sardinia, yet not too far from the east coast. Dorgali is known for its leather, ceramic, tapestries and filigree jewellery. Some of the historic buildings, such as the churches of Madonna d'Itria, San Lussurio and Maddalena are made of volcanic rock. The central square, Piazza Vittorio Emanuele, houses the church of Santa Caterina, embellished by a beautiful sculpted altar. Dorgali's Archaeological Museam shows an impressive collection of findings from the Nuraghic, Punic and Roman Ages.
The area is perfectly suited for active travellers wanting to explore central Sardinia as well as the beautiful beaches on the east coast.
We highly recommend hiking through one of Europe's largest gorges, Gola di Goroppu. The Nuraghic village of Tiscali and the Park Museum S'Abba Frisca", located in the valley in between Dorgali, Ispinigoli and Cala Gonone, are definitely worth a visit.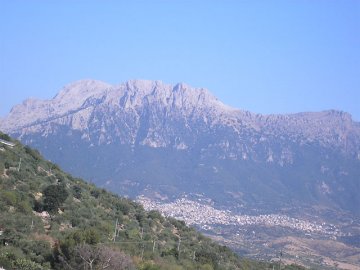 Discover the province of Nuoro in east Sardinia
It's like time has stood still in the versatile province of Nuoro, known for its unique coastline and pristine nature. Nuoro is the least densely populated region of the island. Through the years neither the Romans, Carthaginians nor any other foreign conquerors have succeeded in invading the area, because of which it's been able to develop its own culture. Nowadays Nuoro's unique folklore and traditions are still visible during the local festivities.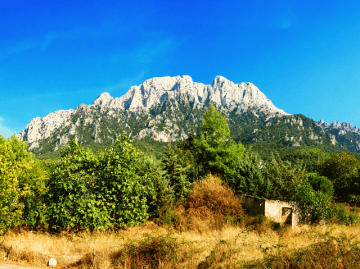 Lees meer
Prices
Rates are per person per night, breakfast included
Arrival: daily
Minimum stay: 1 night

Supplements (optional):
• Half board: € 30 per person

Het was een prachtige vakantie!!! Een echte aanrader.
8.0
Mw. Van Santberghe (BE)
Supervriendelijke personeel en mooie kamer
9.0
Mw. van Tyl (NL)
De kamer viel tegen
3.0
Anoniem (NL)
Goed verzorgd, heerlijk restaurant maar met minimaal ontbijt
7.0
Mw. Beekmans (NL)
Ligt prachtig. Een gezellig, gemoedelijk hotel met een goede kok!
8.0
Dhr. Jeukens (NL)
Erg naar ons zin gehad
9.0
Dhr. Mensvoort (NL)
Een aanrader!!!!
9.0
Mw. Mehuys (BE)
Mooi uitzicht op de bergen
9.0
Dhr. O. Brunklaus (NL)
Teleurgesteld
4.0
Mw. Reyneveld (NL)
Mooie ligging. Goede service
9.0
Dhr. Van de Wiel (NL)
Mooi hotel, fraaie ligging
8.0
Frank Sprangers
De ligging dicht bij Dorgali is prima als je van wandelen/rondritten door de bergen houdt en toch snel bij de zee wilt zijn.
8.0
Henk de Jager