Hotel La Corte Rosada*** Villasimius - Sardinia
Corte Rosada is an intimate 3-star hotel in Villasimius on the south-east coast of Sardinia. Its architecture resembles the typical houses from the Campidano area, where a charming courtyard is surrounded by the various buildings and the garden.
Hotel Corte Rosada is located just outside the charming town of Villasimius. The hotel has a spacious garden and a high-quality restaurant which serves tasty homemade pastas, grilled dishes and traditional sweets from April until November, all made with products coming from host Cinzia and her family's own land. In the cosy village Villasimius are several good restaurants as well.
The many beaches and bays in the area are easily accessible by car. The white sandy beach of Simius is the nearest, at 5 kilometres from the accommodation.

Corte Rosada consists of 10 spacious guestrooms, all different in style and colour. The rooms are located on the first or second floor and most of them have a private seating area. The suites with separate living room provided with a sofa bed are suited for families with kids as well.
A perfect stay for those...
Hotel Corte Rosada is perfectly suited for couples and families looking for a beach holiday in a tranquil area. The personal, familiar ambiance at the hotel, the high quality restaurant and its strategic position will all contribute to a memorable holiday! We recommend integrating this hotel as a stopover during a round trip across Sardinia as well.
Accommodation & facilities:
• Parking space
• Air-conditioning
• Resta...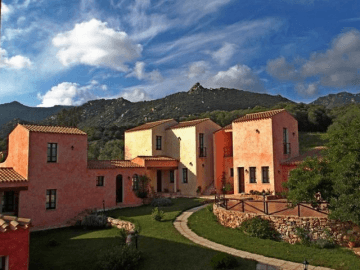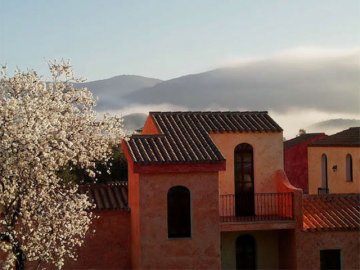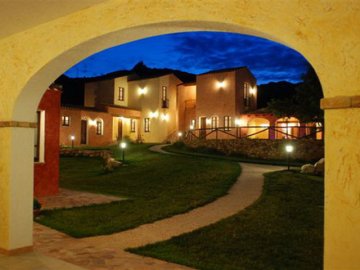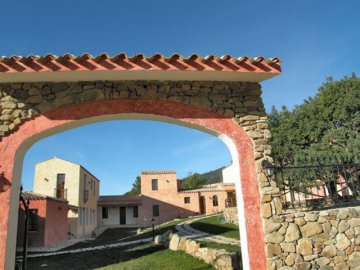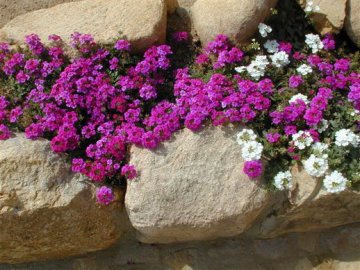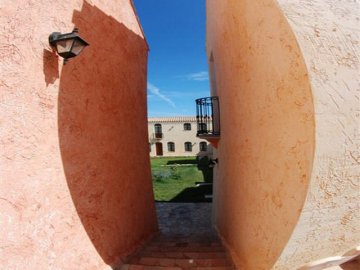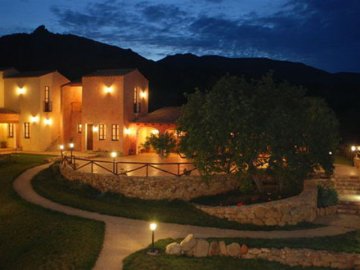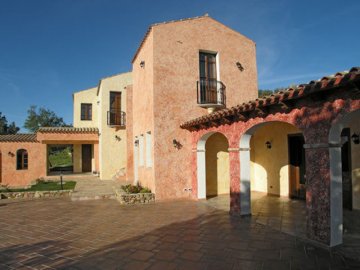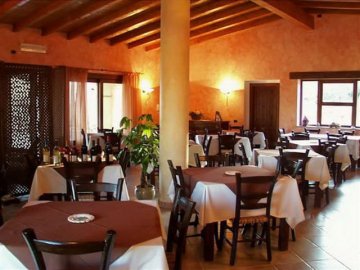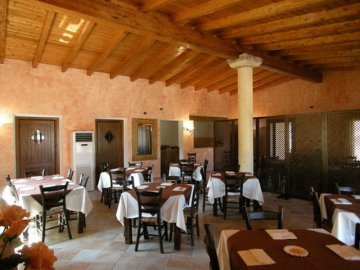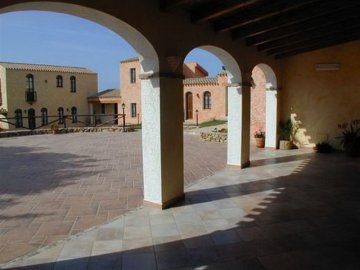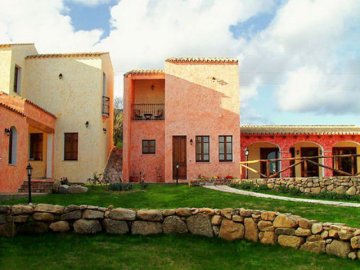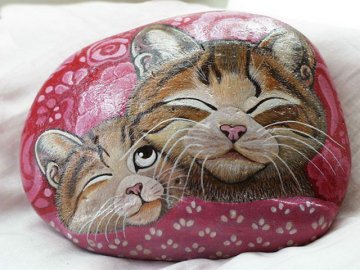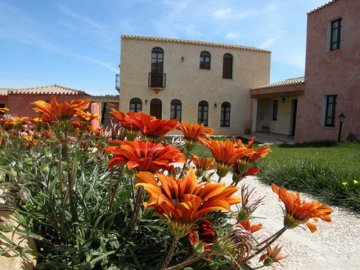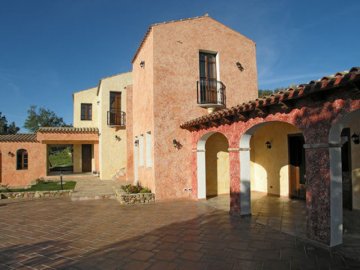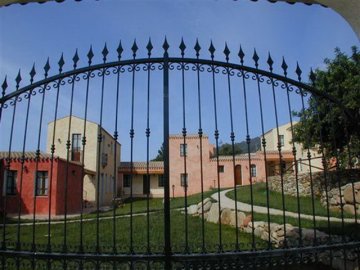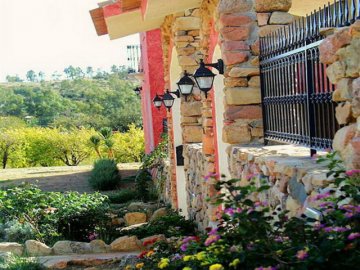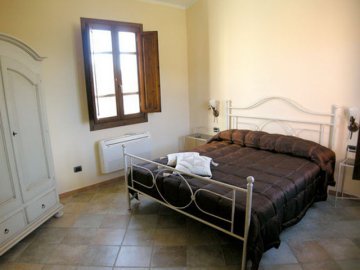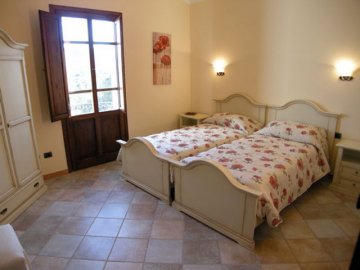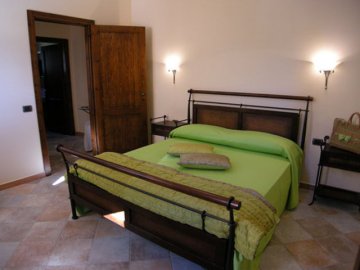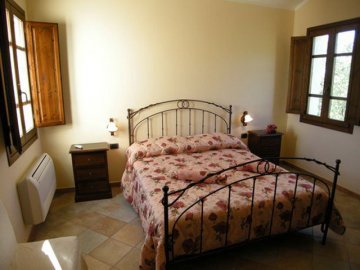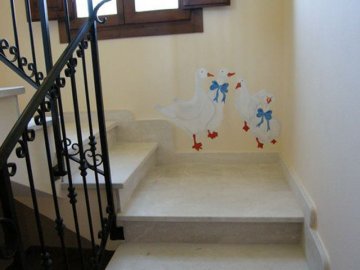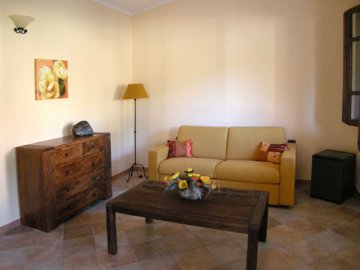 Hotel La Corte Rosada
Villasimius
Via the newly built highway from Cagliari or, preferably, via the panoramic route along the coast you'll arrive at Villasimius, a quiet village which transforms into a lively seaside resort during the summer months. The area is known for the numerous beautiful sandy beaches and bays with turquoise waters. There are various restaurants, pizzerias, bars, ice cream parlours and shops along the coast and in the village itself. During the summer months events are organised regularly on the central "piazza".
Just outside of the city centre there's a tourist harbour, where you can book a boat excursion to discover the magnificent coastline of south-east Sardinia. Alternatively, you can sail from the 17th- century star-shaped Porto Giunco to the island of Cavoli, where you can dive to the statue of Madonna dei Fondali at a depth of 10 metres.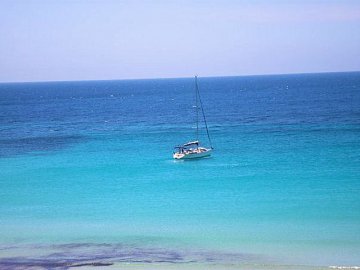 Discover the southern province of Cagliari
The province of Cagliari and its eponymous capital are located in south-west Sardinia. The daily ferries from Napels and Civitavecchia and large cruise liners sailing the Mediterranean moor in Cagliari's marina, which is situated right in front of the city centre, along the Via Roma. The city's own sandy beach Poetto (pronunciation: po-etto), stretching out for 8 kilometres, is very popular among the locals from April/May through the beginning of October. Located a few kilometres from the centre of Sardinia's capital, Cagliari-Elmas International Airport connects the capital to the main land.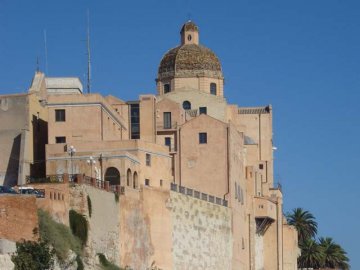 Lees meer
Prices
Rates are per person per night, breakfast included
Arrival: daily
Minimum stay: 1 night

Gastvrij en mooie omgeving
9.0
Erica, Ede (NL)
Ruig eiland en erg vriendelijk
9.0
M. de Jong (NL)
Zeer proper verblijf
9.0
E. Derveaux (BE)
Mooi maar dicht bij een industrieterrein
8.0
Mevrouw Straten (NL)
Prachtige locatie. Jammer dat de taal alleen Italiaans was.
8.0
Dhr. Bosma (NL)
Maak zeker een wandeling door de sette fratelli. De rit ernaar toe via de gola di rio cannes is adembenemd!
10.0
Dhr. v/d Wijdeven (NL)
Zeer mooi maar een paar verbeterpunten
9.0
Annuska en Bert Geluk
Zij spannen zich echt in om er een succes van te maken. Ga allemaal hierheen, het is de moeite waard!
10.0
Marco & Yvette, Velp (NL)
Prettig, mooi en lekker
8.0
J. van Veenen (NL)
Prachtige ligging en lekker rustig
8.0
Dirk C. (BE)
Dankjewel voor de zeer goede organisatie van onze reis door Sardinie!
8.0
Gerben & Sylvia (NL)
Super vriendelijk en heel lekker gegeten!
9.0
Lisette van Kooperen (NL)