Hotel Ollastu****, Costa Corallina - Sardinia
A stay in Hotel Ollastu equals a romantic holiday with culinary highlights. This 4-star hotel with pool is located just 400 metres from the beach and has a stunning view across the Tavolara island.
Hotel Ollastu is a very nice 4-star accommodation on the north-east coast of Sardinia. You'll enjoy a quiet stay here with the island of Tavolara in the background. In the main building on the ground floor the reception and lounge with Wi-Fi area are housed. On the first floor you'll find a high quality restaurant that offers you, apart from delicious dishes, a stunning sea view.
The bungalow like rooms are located directly next to the central building of Hotel Ollastu in an area of 4 hectares. Each room has been painted in pastel colours and features air-conditioning and a private terrace. The hotel offers junior suites, superior and standard rooms. Families with kids can book a Family room suited for 4.
In the lush garden of hotel Ollastu are 2 swimming pools and a whirl pool, surrounded by lounge chairs and parasols waiting to be used. The bar near the pool serves refreshing drinks. Ollastu has a private beach at 400 metres which is easily reached by foot, but, if needed, there's a shuttle service as well. Close to the hotel there are numerous other stunning beaches and interesting sights.
A perfect stay for those...
Hotel Ollastu is perfectly suited for couples and families looking for a more luxurious accommodation on the beautiful Sardinian coastal line. A stay in this hotel is also recommended during a fly & drive.
Accommodation & facilities:
• Reception with doorman (24/7)
• Parking s...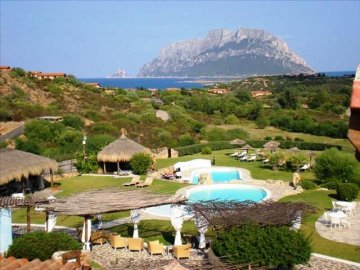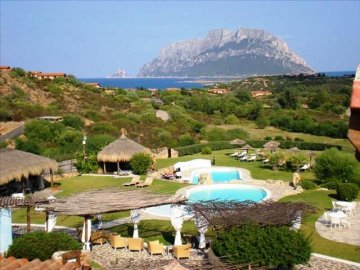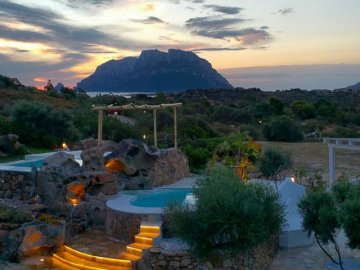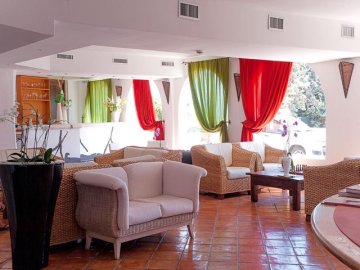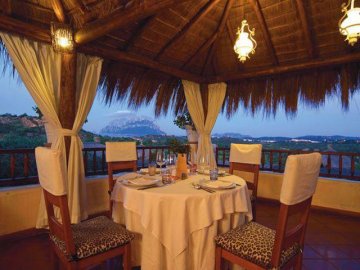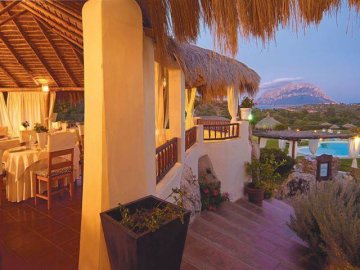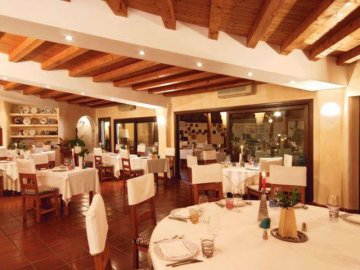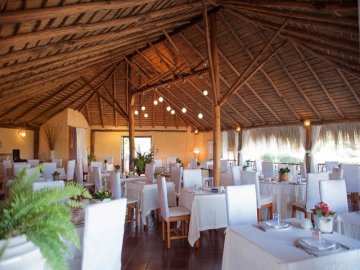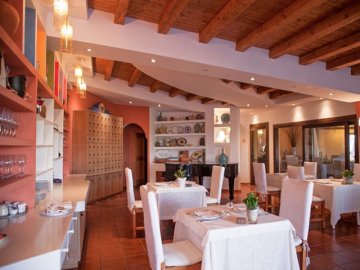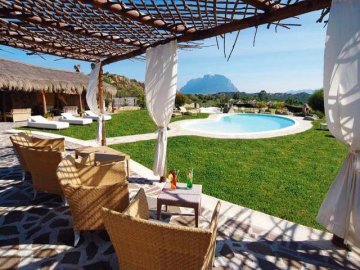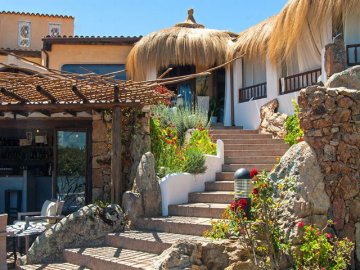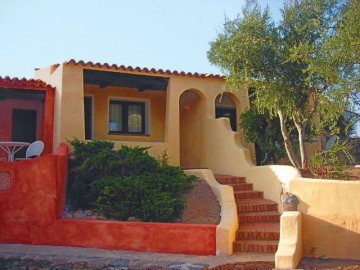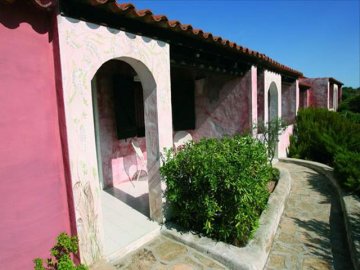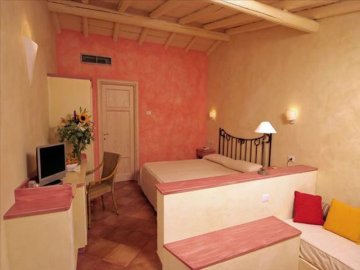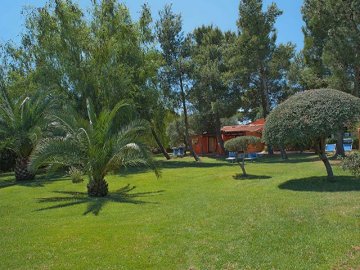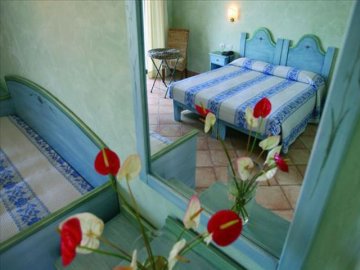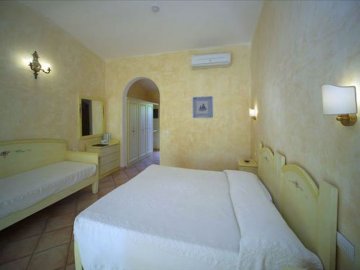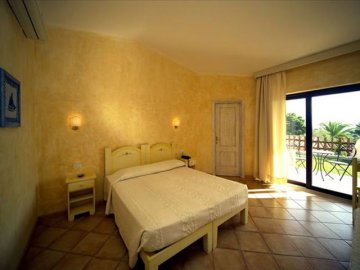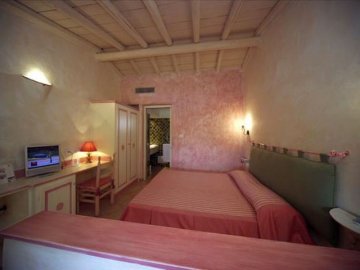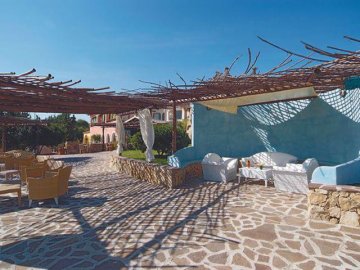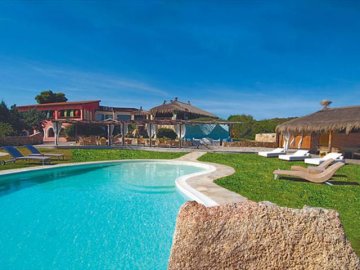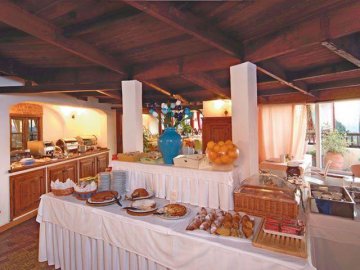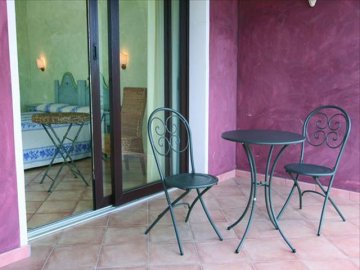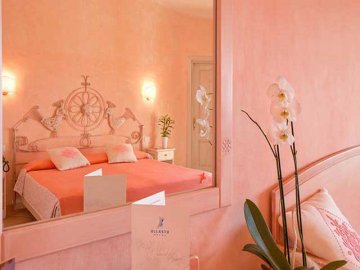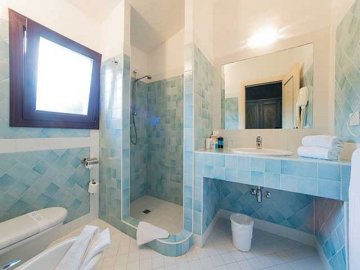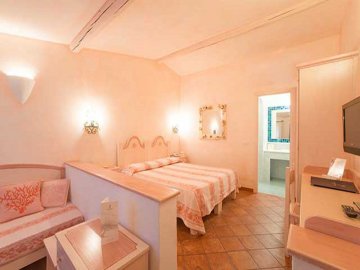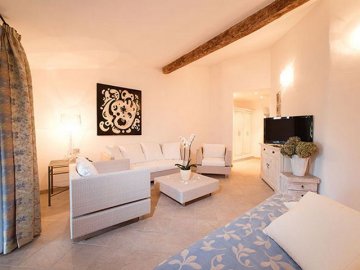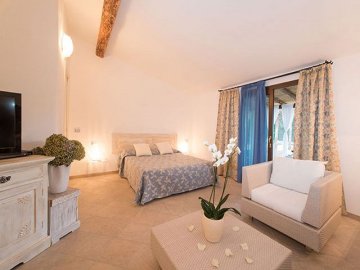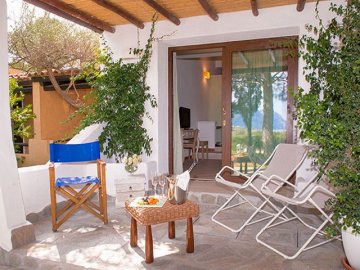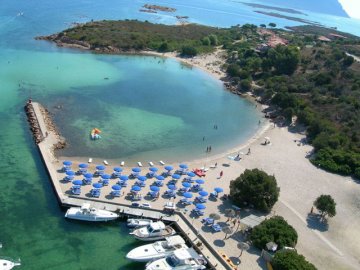 Hotel Ollastu
Olbia
During the Spanish occupation Olbia was considered the gateway to Sardinia. Nowadays it's the main port of the Costa Smeralda. The roads in this modern, lively town lead to the most exclusive resorts.
Interesting historic sights are the Roman water reservoir on the piazza Marguerite and the Romanesque former cathedral of San Simplicio, dating back to the 11th century.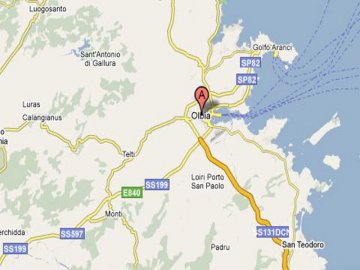 Discover the province of Olbia-Tempio in north Sardinia
Olbia-Tempio is one of the most popular holiday destinations in Sardinia. It's the perfect province for a relaxing beach holiday because of the countless bays and broad sandy beaches here. Its landscape is furthermore characterized by a lush Mediterranean vegetation and impressive rocks. The province is an international crossroads for numerous visitors, thanks to the international Olbia-Costa Smeralda Airport and Olbia's marina, where ferries from Genoa, Livorno, Piombino and Civitavecchia arrive daily.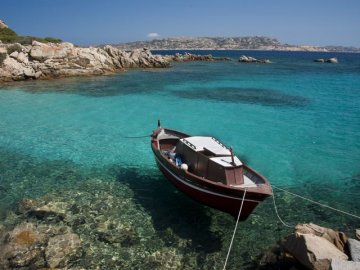 Lees meer
Prices
Rates are per person per night, breakfast included
Arrival: daily
Minimum stay: 1 night

Book your holiday now and get a discount!
• 20% discount when booking 7+ nights before 30.04.2017
• 10% discount when booking 6 nights or less before 30.04.2017

Long stay offers:
• Stay 7 = pay 6
• Stay 10 = pay 8
• Stay 14 = pay 11 (in August: 14 = 12)

Special offers:
• When booking a Superior room or Junior Suite: free boat trip to Tavolara island (except for period 05.07 - 31.08.2017)
• Honeymoon: when booking 7 nights: free upgrade and boat trip to Tavolara island (except for period 25.06 - 14.09.2017)

Discounts for children:
• 0 - 3 years: free
• 4 - 8 years: 50% discount in 3rd bed
• 9 - 14 years: 30% discount in 3rd bed

Supplements:
• Cot 0 - 3 years: € 20 per night
Op zich mooie accommodatie, echter onze kamer was mini mini mini maal als basis kamer.
6.0
Anoniem
Hotel top, service vreselijk
1,0
Annemarie
+ Rustig en mooi uitzicht, - betalen voor strandbedjes
9,0
Chris & Ineke de Graaf
A holiday as it should be!
9.0
Dhr. Moesbergen (NL)
Allen uitstekend; goede service, ligging en karaktervolle uitstraling.
9.0
Carolien & Lies (NL)
Véél te duur
7.0
Mw. Pouwels (NL)
Mooie vakantie
10.0
Mw. Teunissen (NL)
Hotel prima, restaurantservice minder
6.0
Anoniem (NL)
Wat massaler
8.0
I. Kleinendorst (NL)
Rust, luxe en zeer mooie omgeving
10.0
Fam. Moesbergen (NL)
Hotel met zeer goed restaurant
9.0
Frans & Mady (BE)
Top hotel
9.0
Dhr. Baks (NL)
Restaurant super!
8.0
Dhr. Peeters (BE)
Terras met schaduw
8.0
Mw. de Hoon (NL)
Fijn hotel
9.0
Anoniem (NL)
Hotel Ollastu
7.0
Mevr. Wardenaar (NL)
Een echte 4 sterren!!
9.0
Groeneveld, Den Haag (NL)
Geweldig!
9.0
Jelle en Tony, Bergen Lim. (NL)
Zeer culinair
9.0
Dirk C. (BE)