Hotel Sa Orte***, Fonni - Sardinia
Discover the real Sardinia from Hotel Sa Orte in Fonni! This well-kept family hotel with a good restaurant is located in an authentic mountain village in the Supramonte of Sardinia. From the hotel you can walk into the mountains and you can of course also take trips to other Italian villages such as Ollolai, Orgosolo and Gavoi.
Hotel Sa Orte is located in the historic center of Fonni, a small mountain village in the heart of Sardinia at an altitude of 1000 meters, decorated with murals. The hotel rooms are housed in two granite buildings with cheerful blue-colored window frames. Here you will also find the associated restaurant of the family, "Il Pergolato", where you can eat very well. Another plus of Sa Orte is that you can also eat outside on the partly covered outdoor terrace in good weather. Right next to the reception is a lounge with seating areas and a fireplace. A special feature of this space is the deep well. To the right of the reception you will find the bar and then the restaurant.
Sa Orte has 29 rooms. All rooms are well maintained and are spread over the second and third floors. An elevator is available. Each room has heating, a safe and a private bathroom. You can also choose a room with space for one to four people or a large luxury suite with a whirlpool bath.
This small hotel is a great base for hiking enthusiasts, motorcyclists and adventurous travelers. Throughout the year, the hotel also organizes guided tours, from mountain walks, horseback riding, jeep tours, archaeological outings to traditional lunches high in the mountains. You can of course also go out on your own. Discover the Supramonte on foot, explore Orgosolo and its beautiful murales or climb the highest peak in Sardinia, Punta la Marmora at 1,834 meters! The town of Gavoi, about ten minutes from Ollolai, is another attraction in this area. The village is located near Lake Gusana and has a beautiful historic center. If your holiday falls in the early or late season, then it is certainly worthwhile to visit an event in one of the surrounding villages during "Autunno in Barbargia" or to take a look at Mamoida during the carnival period.
A perfect stay for those...
A stay at Hotel Sa Orte is for you if you would like to get to know the natural and authentic Sardinia. If you are planning a tour of Sardinia by car or motorcycle, then it is certainly nice to combine some accommodations on the coast with Sa Orte in the Supramonte mountains!
Accommodation & facilities:
• Restaurant
• Bar
• Terrace / courtyard
...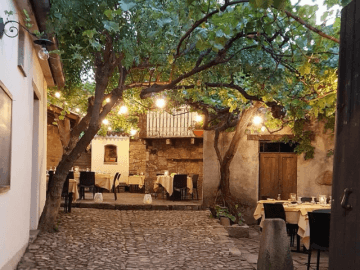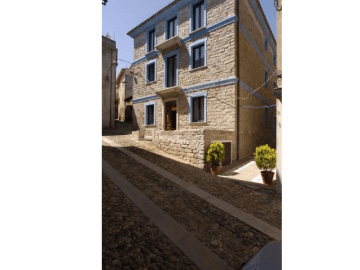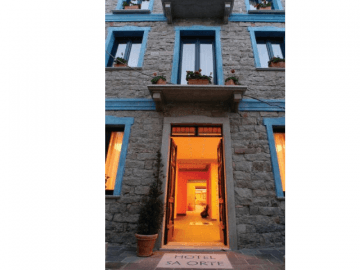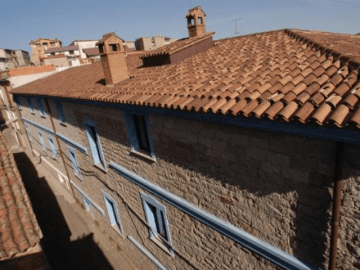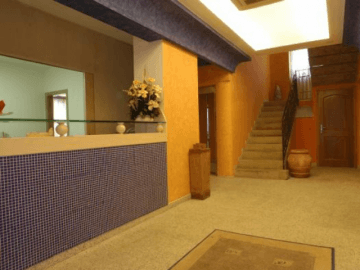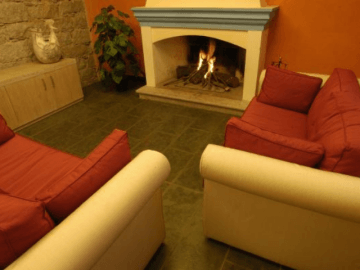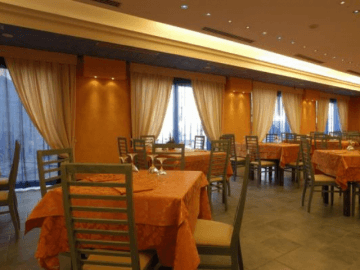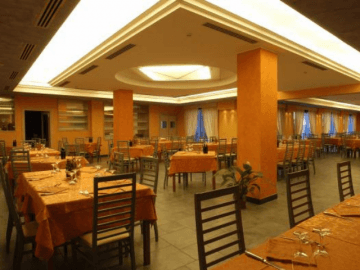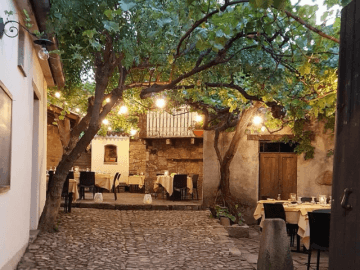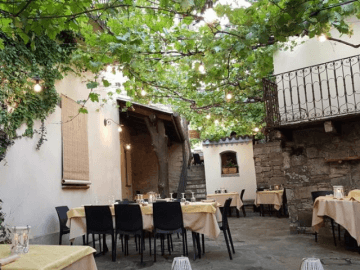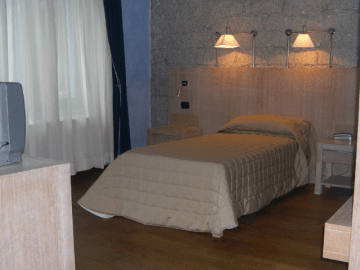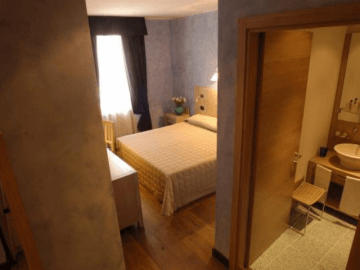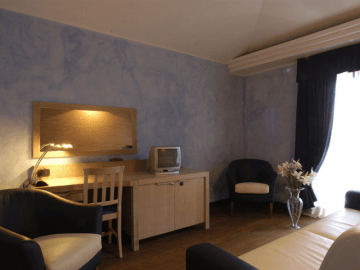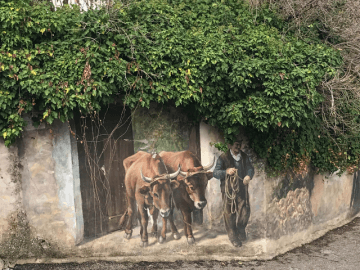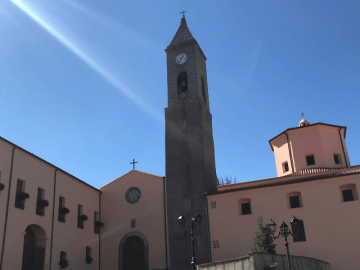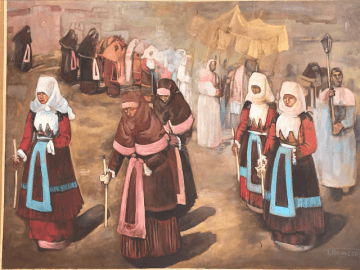 Hotel Sa Orte
Fonni
Fonni, in the province of Nuoro, is the highest town in Sardinia, situated at an altitude of 1000 metres. The area has many traces of its ancient Nuraghic inhabitants, especially near Santu Micheli-Urrui and Tramassunele. The village itself is decorated with murals. The most important historic building is the ancient Franciscan church of Madonna dei Martiri, dating back to 1610.
The shops sell Sardinian sweets and beautiful fabrics and tapestries.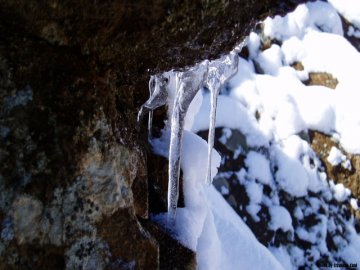 Discover the province of Nuoro in east Sardinia
It's like time has stood still in the versatile province of Nuoro, known for its unique coastline and pristine nature. Nuoro is the least densely populated region of the island. Through the years neither the Romans, Carthaginians nor any other foreign conquerors have succeeded in invading the area, because of which it's been able to develop its own culture. Nowadays Nuoro's unique folklore and traditions are still visible during the local festivities.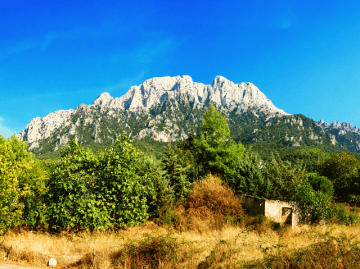 Lees meer
Rates
The rates are per person per night including breakfast
Arrival: daily
Minimum stay: 1 night

Extra options (not required):
• Half board: from. € 20 per person (ask us about the possibilities)

Children's discounts:
• Children up to 10 years old: 30% discount
Was good, it was remote, but handy for the festival in Belvi.
7,0
Anoniem
Via beautiful mountain drive and Baunei drove to the coast and then to Fonni
9,0
A.v.d.G.