Hotel Sa Pedrera ***, Cabras - Sardinia
In the small fishing village Cabras on the west coast of Sardinia the intimate and comfortable 3-star hotel Sa Pedrera is located in a fairly undiscovered part of the island.
Hotel Sa Pedrera is located on a 4-hectare estate in the fishing village of Cabras. This intimate accommodation is built in a traditional campidanese style, which means that the main building surrounds a courtyard. After a day of sightseeing it's nice to come home to this oasis of tranquillity. At night you can get to know the local seafood dishes, such as "bottarga" (roe) and "fregola con arselle" (a small pasta dish with shell fish), served at Sa Pedrera's restaurant.
Hotel Sa Pedrera has 14 basic yet comfortable rooms. The spacious rooms overlook the lush garden. The rural interior will allow you to relax completely. Every room features air-conditioning, a safe, phone, satellite TV and a private bathroom with shower and hairdryer.
At ca. 4,5 kilometres from Sa Pedrera there are beautiful broad beaches made of fine white sand, pebbles or quartz sand accompanied by a crystal clear blue sea. Many excursions will let you discover the heart of the Sinis peninsula: a fairly undiscovered area which can be explored by foot, boat, mountain bike or on horseback.
A perfect stay for those...
Hotel Sa Pedrara is perfectly suited for couples and families wanting to spend their Sardinian holiday in a small hotel located in an area not yet discovered by tourists. This hotel, from where you can explore the impressive western coast of the island perfectly, can easily be integrated as a stopover during a round trip as well!
Accommodation & facilities:
• Parking space
• Air-conditioning
...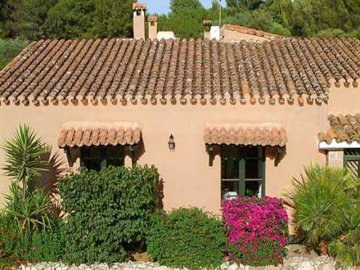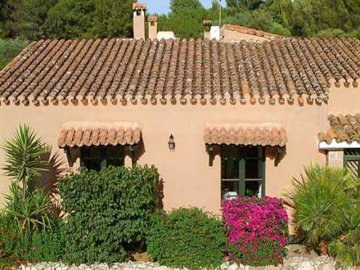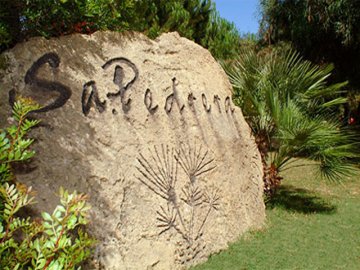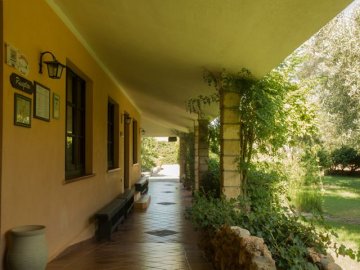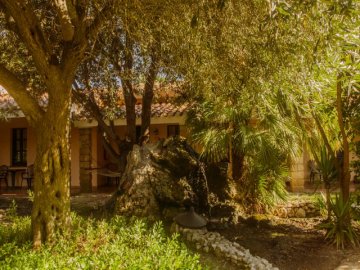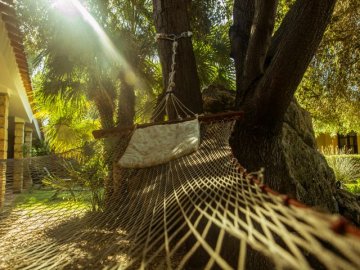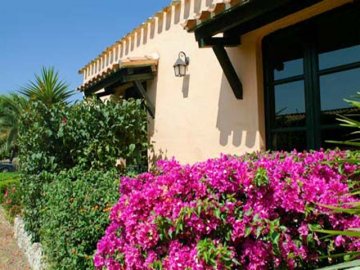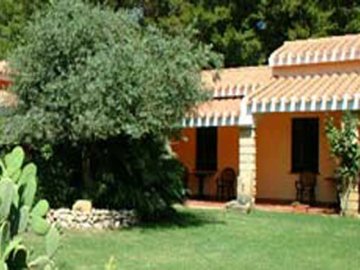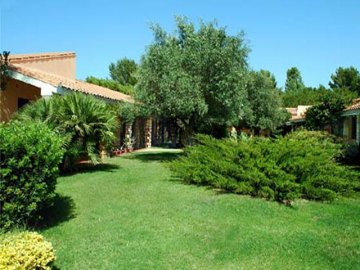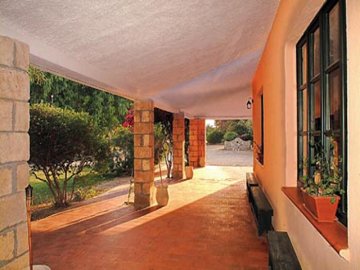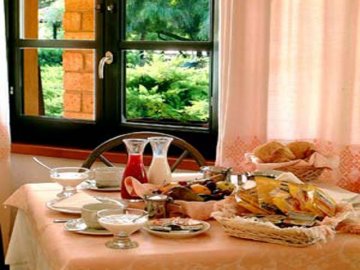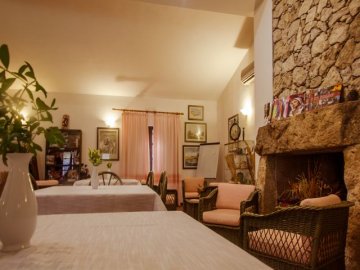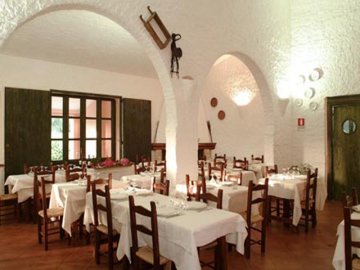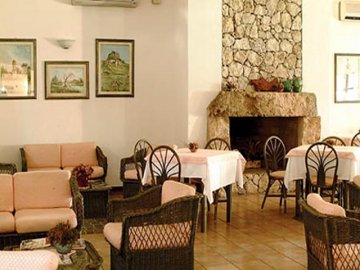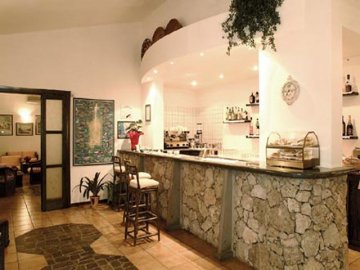 Hotel Sa Pedrera
Cabras
Located north of Oristano, Cabras is one of the most important fishing villages, renowned for the production of the Sardinian specialty "bottarga"; pressed and salted mullet roe, served in slices on bread or grated over pastas together with olive oil and garlic. The fish swim back every year to the lagoon, the "stagno" of Cabras, to reproduce. Cabras and Santa Giusta, south of Oristano, are both known because of the crafted wicker boats, called "is fassonis". Many birds fly to Cabras each year because of the presence of both salt and fresh water, turning the area into a paradise for birdwatchers as well. The fresh water area, swamp included, stretches over 2000+ hectares.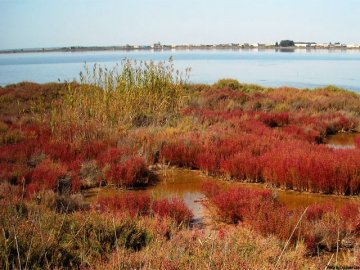 Discover the province of Oristano in west Sardinia
The province of Oristano and its eponymous capital are located in the western part of Sardinia. The fairly levelled area is relatively unknown to tourists. Nevertheless, the authentic town of Bosa and the other historic villages and archaeological sites with ancient roots in this region are definitely worth a visit. Oristano has extensive vineyards where the Vernaccia grape is grown. Don't forget to try a glass!
The coastal area of the Sinis peninsula is a protected marine reserve. The lake of Santa Giusta is inhabited by pink flamingos and other migratory birds. The fishing village of Cabras is renowned for the production of "bottarga" (roe), which is used in many Sardinian dishes. At the equestrian tournament "Sa Sartiglia", held in Oristano for the past 500 years on Carnival Sunday and Mardi Gras, masked horsemen galloping on steeds at breath-taking speed aim their swords at a tin star.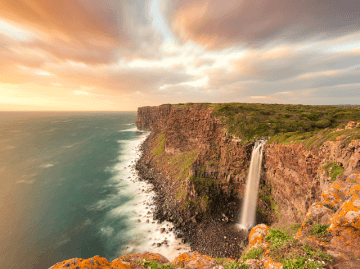 Lees meer
Prices
Rates are per person per night, breakfast included
Arrival: daily
Minimum stay: 1 night

Supplements:
• Cot 0 - 3 years: € 10 per night
• Small pets: € 5 per night
• Half board: € 24 - € 28 per adult
• Half board: € 15 - € 18 during per person for children 4 - 12 years:
Zeer gastvrij, wel erg rustige ligging. Weinig te doen in de omgeving. Zeer vriendelijke mensen.
8.0
Erica (NL)
Sardinië is een mooi en ruig eiland.
7.0
Fam. de Jong - Förster (NL)
Accommodatie prima, vriendelijk personeel, goeie locatie. Eten was helaas minder.
7.0
Mw. Fransen (NL)
Prima hotel, rustige kamer, uitgebreid ontbijtbuffet
7.0
Mevr. Poelmann (NL)
Heerlijke plek. Fijn, ruim appartement, veel privacy en een heerlijk ontbijt.
8.0
Fam. Harsta (NL)
Leuk onderkomen, prima restaurant en vriendelijke ontvangst. Wel ver van een dorp.
8.0
Fam. Heijnen (NL)
Prima plek, niet ver van mooie rustige stranden.
8.0
Dhr. Nijendijk (NL)
Leuke schone kamer, prachtig die tuin met galerij. Unieke omgeving.
8.0
Dhr. Kanen (NL)
Maaltijden zeer matig van kwaliteit.
7.0
Dhr. Rennen (NL)
Mooie accommodatie, het beste ontbijt en een restaurant met keuzes (helaas alleen in het Italiaans, met slechts één Italiaanse gast...)
8.0
R. Okon (NL)
Keurige kamer; gezellige binnentuin
7.0
Jan en Corrie (NL)