Paradise Resort Sardegna***** Punta di L'Aldia - Sardinia
Paradise Resort Sardegna is a 5-star superior hotel in San Teordoro on the north-eastern shore of Sardinia, within walking distance of a beautiful sandy beach. Swimming pools, activities for young and old alike and an excellent kitchen make for a spectacular holiday paradise!
Paradise Resort Sardegna is a luxurious complex immerged in the Sardinian vegetation that stretches out up until the spectacular beach of Lu Impostu. This sandy beach at just 300 metres from the resort is very child-friendly since the sea deepens slowly and very gradually. The hotel has a shuttle service to the beach. The lush garden in between the resort's various building is provided with swimming pools and a solarium. The exclusive restaurant is the proverbial cherry on top!
The Paradise Resort Sardegna has a grand total of 111 elegant Villas, Prestige Suites, Junior Suites, Deluxe and Superior double rooms, all decorated in a typically Sardinian style and provided with a private porch. Several top floor rooms have a small tower overlooking the crystal clear Sardinian waters. Depending on the type of room, the room houses up to 4 guests.
The romantic Paradise Resort is very child-friendly. An experienced team of entertainers organises games and several activities for the kids, so that you can relax while they play! Golf aficionados can spend their day at one of the nearby golf clubs (Puntaldia, 9-holes course, 2 km from Paradise Resort; Pevero, 18-holes course, 55 km from Paradise Resort). San Teodoro has numerous sportive facilities; tennis, soccer, volleyball, horse riding, hiking and beach volleyball. There are various water sports facilities here too; travellers can enjoy scuba diving, kayaking, fishing, windsurfing or kite surfing.
A perfect stay for those...
Paradise Resort Sardegna is the perfect accommodation for travellers wanting to spend their beach holiday in a versatile and luxurious hotel to explore north Sardinia.
Accommodation & facilities:
• Parking space
• Reception
• Garden
• Wi...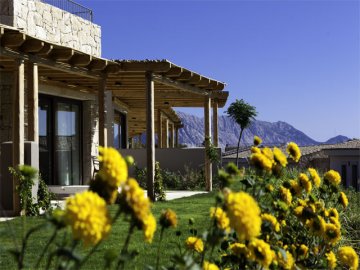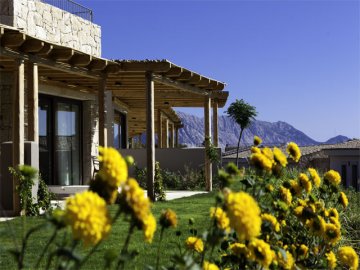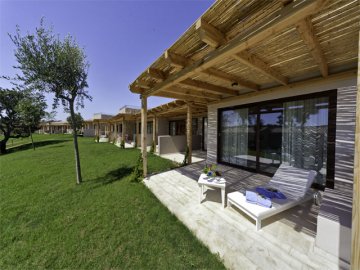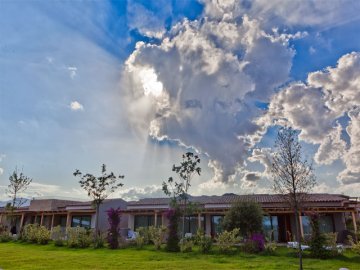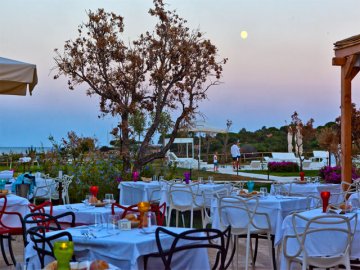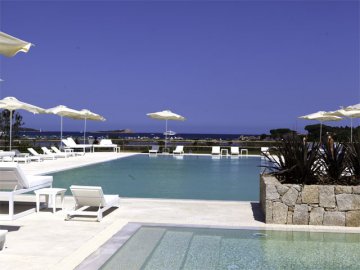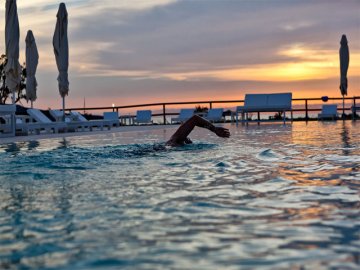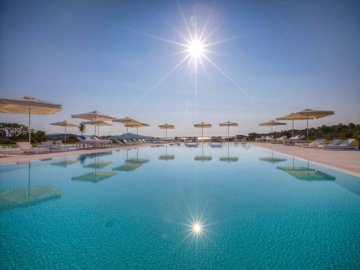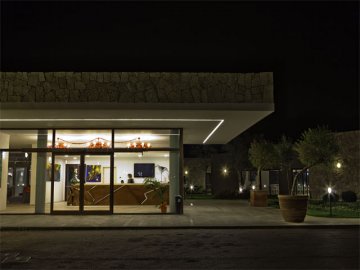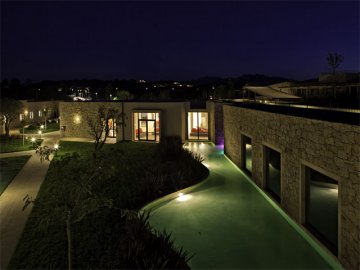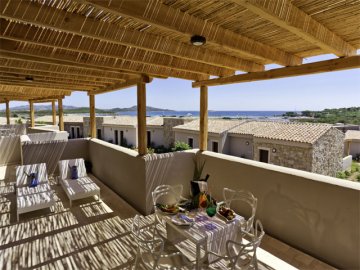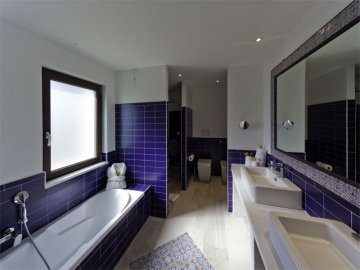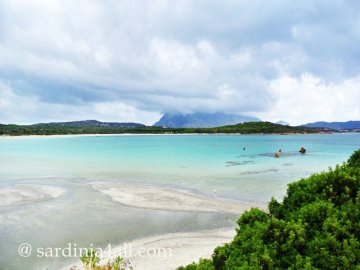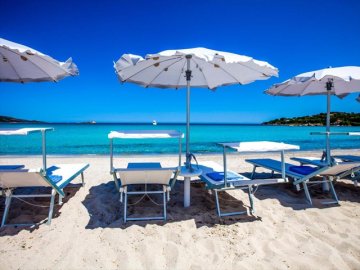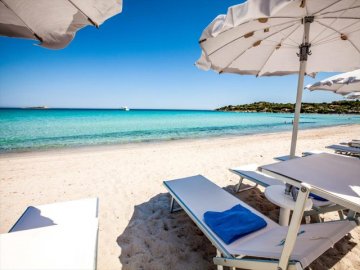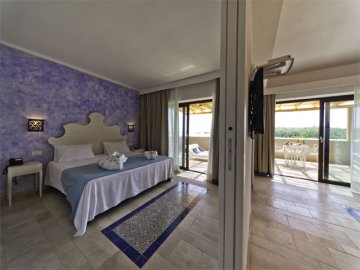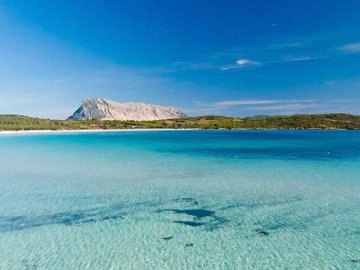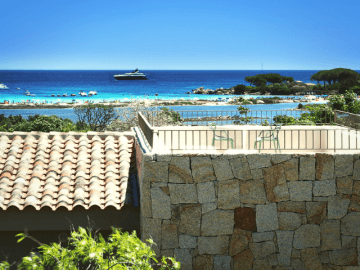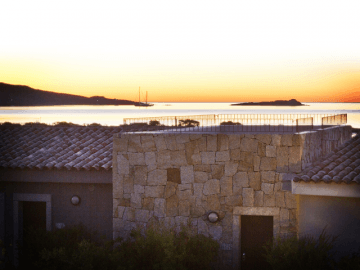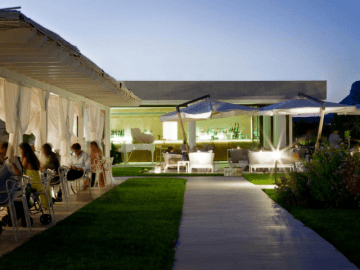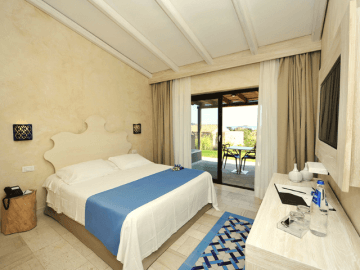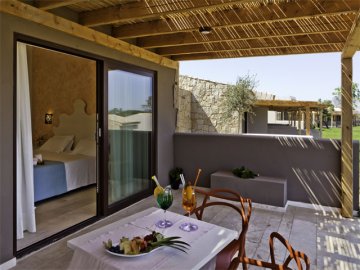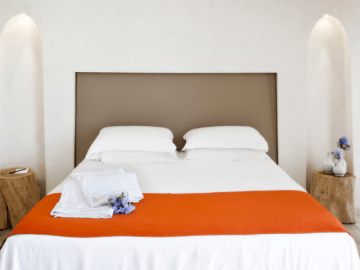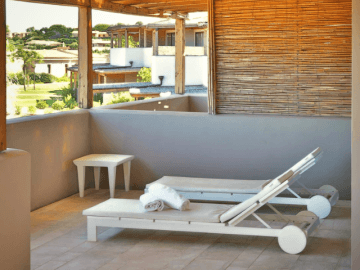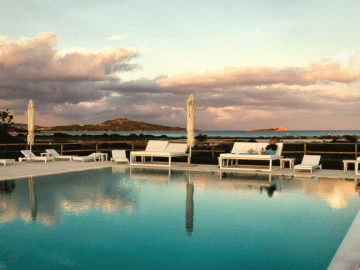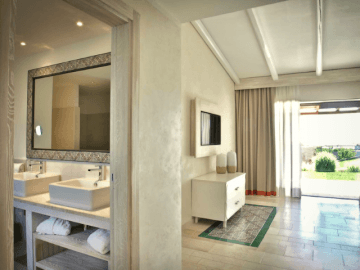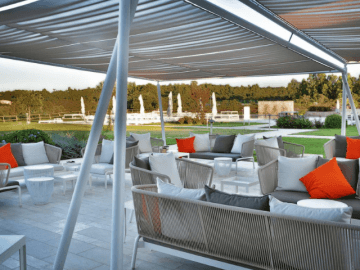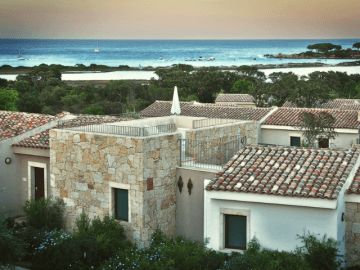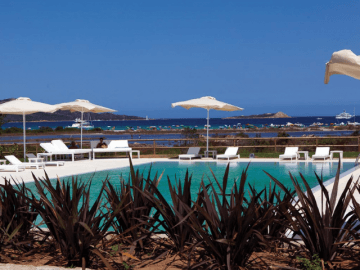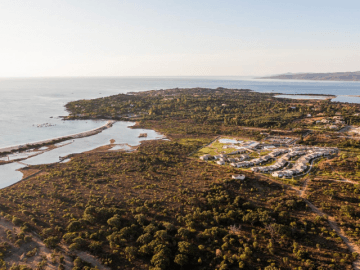 Paradise Resort Sardegna
San Teodoro
San Teodoro is a popular seaside resort located at ca. 25 kilometres from Olbia's harbour and airport. There are many shops, restaurants, bars and clubs and during the high season there's a night market as well.
The coastline of over 30 kilometres is characterised by countless bays and beaches. One of the most beloved beaches is La Cinta, at ca. 5 kilometres from San Teodoro, popular among adolescents and families with kids. North of San Teodoro you'll find Loiri Porto San Paolo, a lovely small seaside town overlooking the island of Tavolara, which is accessible by boat.
We recommend visiting the beautiful beaches of Capo Coda Cavallo, Lu Impostu and Ottiolu. The 200-hectare swamp Stagno di San Teodoro, where many bird species reside, is definitely worth a visit too.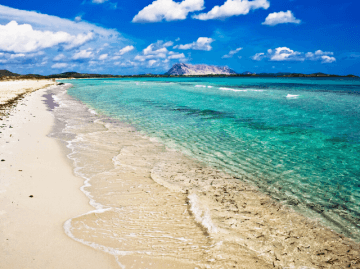 Discover the province of Olbia-Tempio in north Sardinia
Olbia-Tempio is one of the most popular holiday destinations in Sardinia. It's the perfect province for a relaxing beach holiday because of the countless bays and broad sandy beaches here. Its landscape is furthermore characterized by a lush Mediterranean vegetation and impressive rocks. The province is an international crossroads for numerous visitors, thanks to the international Olbia-Costa Smeralda Airport and Olbia's marina, where ferries from Genoa, Livorno, Piombino and Civitavecchia arrive daily.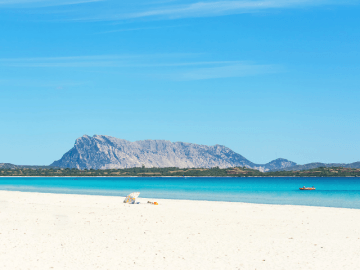 Lees meer
Prices
Rates are per person per night, including breakfast
Arrival: daily
Minimum stay: 1 night in low season, 3 nights in period 30.06 - 27.07 and 18.08 - 24.08, 7 nights in period 28.07 - 17.08

Book your holiday now and get a discount!
• 15% discount when booking your holiday within 30.04.2018
• From 01.05.2018: 10% discount* on bookings confirmed within 21 days prior to arrival (*No-Refund rate)
• Till 31.07.2018: 20% discount staying in the period 01.09 - 07.10

The rate includes:
• Breakfast (served buffet-style)
• Wi-Fi
• Use of the pool / towel
• Fitness centre
• Mini & Junior club 4 - 12 years (16.06 - 14.09)
• 2 lounge chairs 1 umbrella on the beach per room (subject to availability up row 3)
• 10% discount on the Puntaldia golf course

Discounts and supplements:
• 0 - 2 years old: free in a cot
• Half-board: € 25 surcharge p.p. in low season, € 30 in high season
• Full board: €65 surcharge p.p., € 70 in high season
• Sea View Room (superior, junior suites and villas only): from € 40 per room