Park Hotel Resort****, Baja Sardinia - Sardinia
Park Hotel Resort in the heart of Baja Sardinia is the perfect accommodation for a lovely beach holiday with many facilities within easy reach!
This 4-star hotel is located strategically in a beautiful natural setting near many bays, sandy beaches and lively seaside villages on the Costa Smeralda. The terraced buildings of the Park Hotel Resort are located at the edge of the lively city centre of Baja Sardinia, surrounded by a 15-hectare Mediterranean park. Its spectacular location on the Golfo degli Ulivi, its private beach and the salt water pool will result in an amazing holiday where you can relax completely!
The 80 comfortable and elegant hotel rooms of Park Hotel Resort are located on the ground or first floor. All rooms have a private entrance and, depending on the type of room, a balcony, terrace or roofed patio. Each room features a minibar, air-conditioning, LCD TV, safe, phone and a bathroom with hairdryer.
The day starts with an extensive breakfast served buffet-style, after which you can start exploring the beautiful bays and sandy beaches, the vibrant villages along the Costa Smeralda or the cultural sights nearby. The resort itself has many facilities to offer as well; canoeing at sea, tennis, golf or lounging on a chair on the beach or solarium by the pool. Kids can enjoy themselves in the meantime at the Kids club or in the lounge provided with various games. After an aperitif at the bar or at the beach you can book a table at the excellent Mediterranean restaurant to enjoy the tasty seafood and traditional Sardinian dishes served here. Culinary theme nights are organised on a regular basis.
A perfect stay for those...
Park Hotel Resort is perfectly suited for both couples and families wanting to enjoy a comfortable beach holiday in a spectacular area close to the lively Baja Sardinia.
Accommodation & facilities:
• Reception 24/7
• Parking space (unsupervi...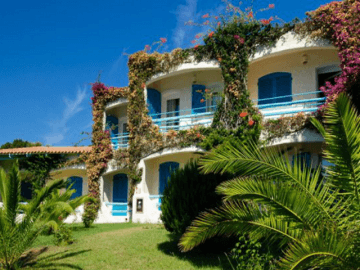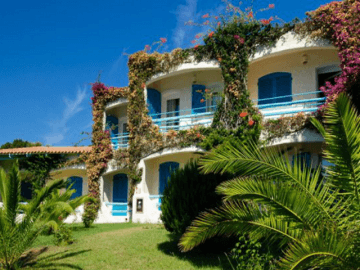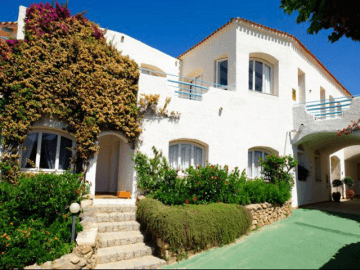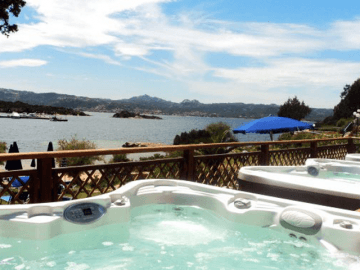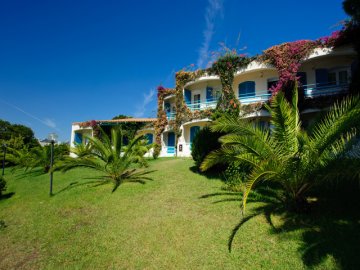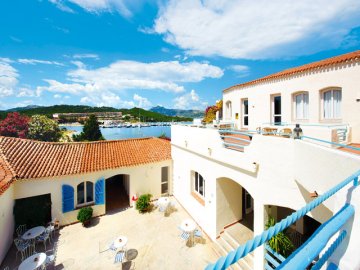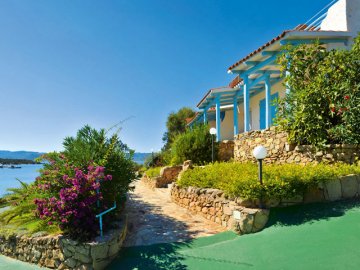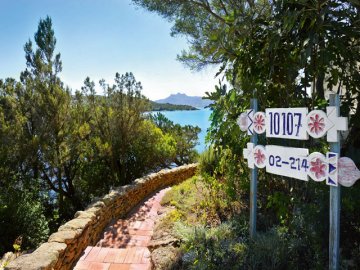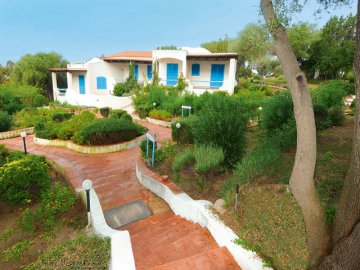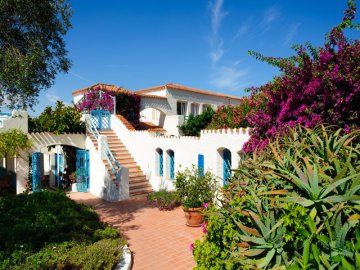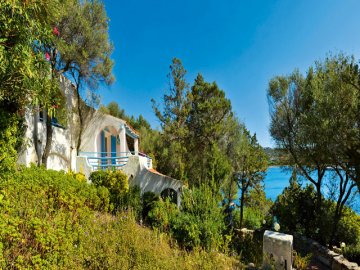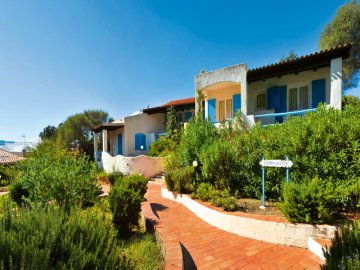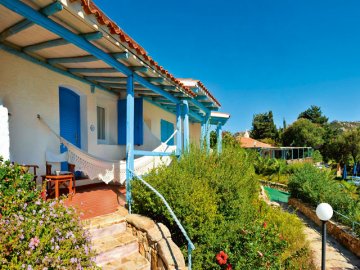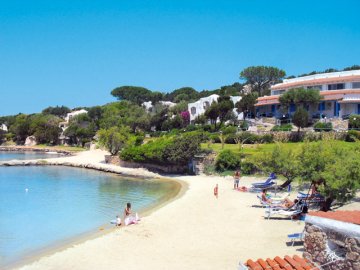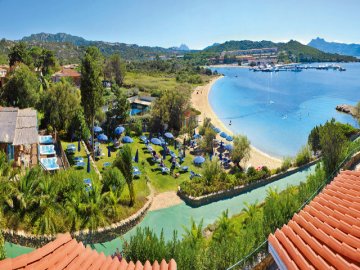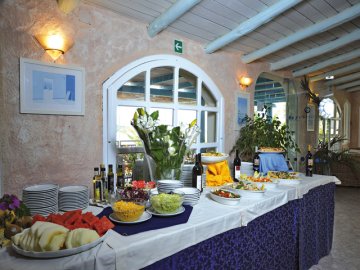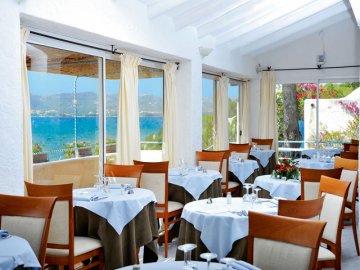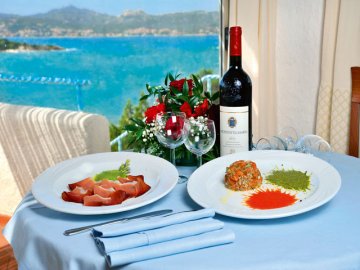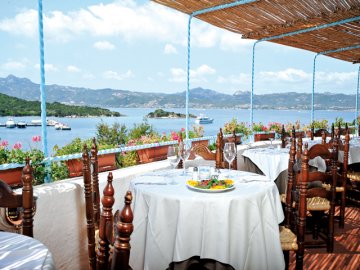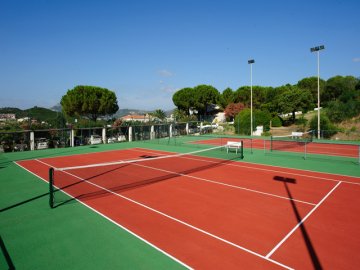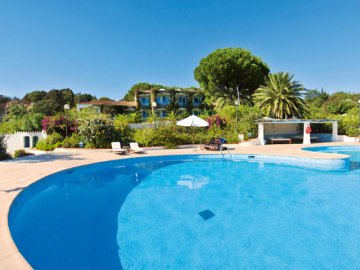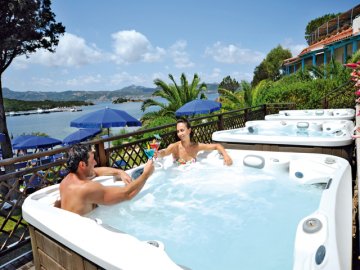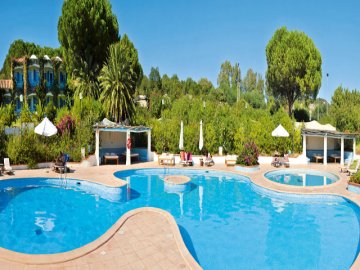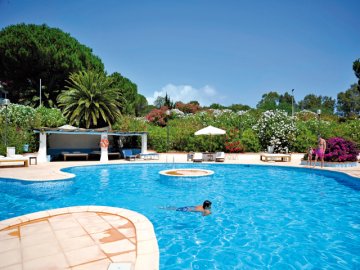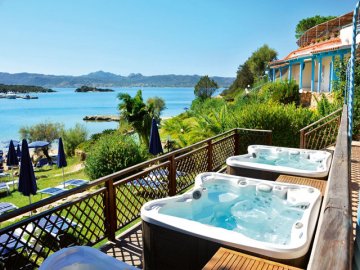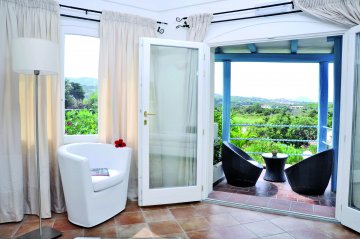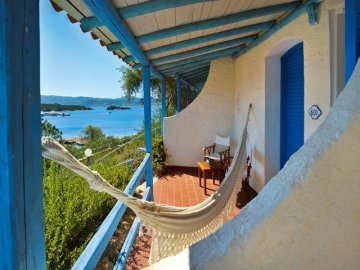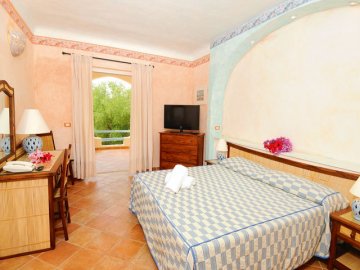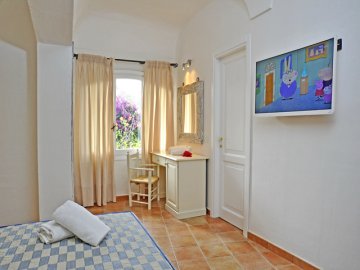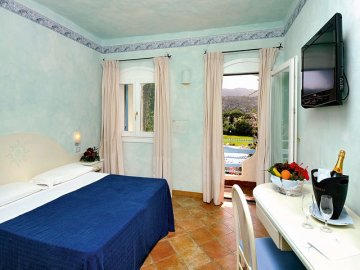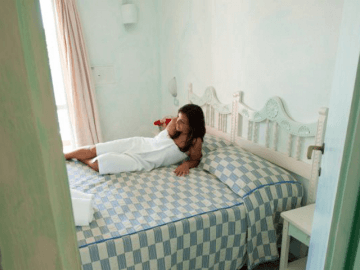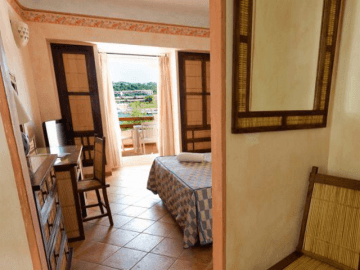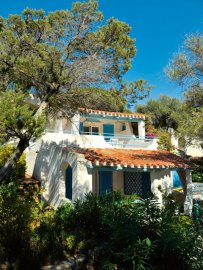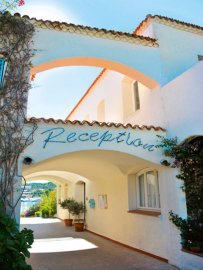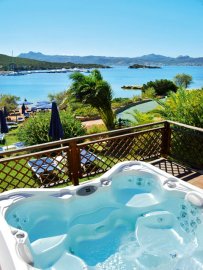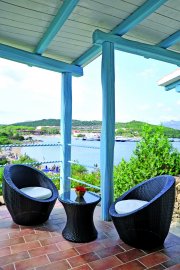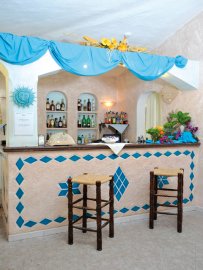 Park Hotel Resort
Baja Sardinia
Baja Sardinia is a popular village in north Sardinia near the Costa Smeralda, known for its impressive pink granite formations and beautiful sandy beaches with clear blue waters, such as Cala Battistoni. Because of its strategic location you can easily visit both the jet set on the Costa Smeralda and the less touristy rugged area near Tempio Pausania.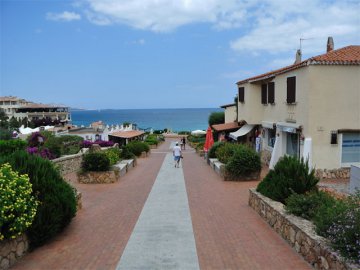 Discover the province of Olbia-Tempio in north Sardinia
Olbia-Tempio is one of the most popular holiday destinations in Sardinia. It's the perfect province for a relaxing beach holiday because of the countless bays and broad sandy beaches here. Its landscape is furthermore characterized by a lush Mediterranean vegetation and impressive rocks. The province is an international crossroads for numerous visitors, thanks to the international Olbia-Costa Smeralda Airport and Olbia's marina, where ferries from Genoa, Livorno, Piombino and Civitavecchia arrive daily.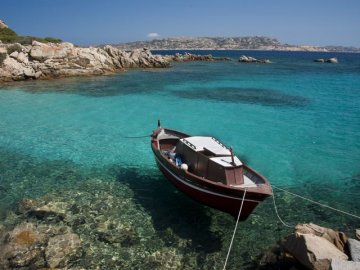 Lees meer
Prices
Rates are per person per night, breakfast included
Arrival: daily
Minimum stay: 1 night, except in the period 04/08 - 25/08: 3 nights
Book your holiday now and get a discount!
• When booking prior to 31.01.2019: 25% discount on stays in the period 05.05 - 09.06 or 08.09 - 20.10.2019
• When booking prior to 31.01.2019: 20% discount on all stays in 2019
• When booking prior to 28.02.2019: 15% discount on all stays in 2019
• When booking prior to 31.03.2019: 10% discount on all stays in 2019
Discounts for children:
we will apply the following discounts after having received your request:
• Extra 3rd bed: 0 - 5 years: free - 6 - 11 years:50% discount - 12+: 30% discount
• Extra 4th bed: 0 - 11 years: 50% discount - • 12+ years: 30% discount
If you are travelling with children feel free to
ask us for a quotation
. We're happy to send you personalized travel proposal.
Supplements:
• Half board: € 10 per person (drinks excluded)
• Full board: € 32.50 per person (drinks included)
Goed opletten met de kamers en niet 606 of 607 nemen. Dan wordt je om half vijf wakker van schuivende stoelen etc in het restaurant boven je kamer... Verder wel ok, maar geen topper.
5,0
Bert van B.
Zeer mooi gelegen met rustig strand, maar 4 sterren niet meer waard
7,0
Mark
Beste hotel waar we verbleven
9,0
Anoniem
Near Park Resort you'll find a really fun and affordable Italian restaurant.
8.0
Romana and Wessel
Ik wil wel even zeggen dat we prima vakantie hebben gehad! En jullie ook bedankt voor snelle service bij deze last minute boeking.
-
Dhr. Ketting (NL)
De hotelkamers zijn eigenlijk een soort losse huisjes door het park. Het ligt aan een baai, een heel klein strand. Mooi zwembad.
7.0
Fam. Bouwman (NL)
Park Hotel Resort is inderdaad een parel aan de kust!!
9.0
Mw. Hamels (BE)