Residence Baia Salinedda, Capo Coda Cavallo - Sardinië
De vakantiehuisjes van Baia Salinedda zijn perfect voor uw strandvakantie op Sardinië. Een residence met zwembad op loopafstand van het zandstrand en gelegen nabij het gezellige plaatsje San Teodoro. Prachtig gelegen en omhelst door het schitterende marine natuurgebied Coda Cavallo en Tavolora.
Capo Coda Cavallo
Vakantiepark Salinedda bevindt zich in een schitterende omgeving aan de noordoostkust van Sardinië, 20 kilometer ten zuiden van Olbia. In een oase van rust liggen de geschakelde vakantiehuisjes verspreid over het 100 hectare grote privé park, omhelst door het natuurgebied van Capo Coda Cavallo en Tavolara. Op de landtong van Capo Coda Cavallo zijn in totaal zeven stranden. De meest bekende is het strand Brandinchi dat vanwege haar schoonheid ook wel "Tahiti" genoemd wordt. In het gebied zijn een aantal hotels en privéhuizen, maar er is geen dorp. Het meest dichtbij gelegen plaatsje is San Teodoro op ongeveer 12 km. Hier treft u in het gezellig centrum winkeltjes, restaurants, ijssalons, markt en supermarkten aan.


Baia Salineddda
Salinedda baai bestaat uit een mooi 1,5 kilometer lang strand dat beschut wordt door het voorliggende eiland Ruia. Vanuit het park kunt u te voet naar het zandstrand via een wandelpad van ca. 350 meter dat niet toegankelijk is voor auto's. Een deel van het strand is gereserveerd voor de gasten van Residentie Baia Salinedda. Hier kan tijdens het seizoen gratis gebruik gemaakt worden van 2 ligbedden en een parasol per appartement. In de kleine strandtent kunnen snacks, ijsjes en drankjes gekocht worden. Naast ontspannen momenten op het strand bestaat ook de mogelijkheid om te volleyballen, een bootje te huren om het schitterende natuurreservaat te ontdekken of deel te nemen aan een avontuurlijke duikexcursie georganiseerd door het PADI duikschool op 400 meter afstand van de residence. De sfeer in Salinedda is familiair en zeer geliefd bij gezinnen met kinderen. Op het park is een zwembad, een kinderbad met jacuzzi, bar en restaurant aanwezig. Het restaurant beschikt over een afwisselende menukaart, waar u heerlijk kunt lunchen en/of dineren.


De vakantiewoningen
Baia Salinedda bestaat uit 56 vakantiewoningen. Allen rustig gelegen op de begane grond en voorzien van een gemeubileerd terras en tuintje met barbecue. Omhelst door een ruige vegetatie hebben een aantal van de vakantiehuisjes van Salinedda een magnifiek uitzicht op de baai, eilanden of het strand. Binnen zijn de woningen zeer eenvoudig ingericht en voorzien van airconditioning. Er zijn twee typen: 2- en 3-kamer huisjes geschikt voor maximaal 6 personen.


Ideale vakantiehuisjes voor...
De vakantiehuisjes van Baia Salinedda zijn uitermate geschikt voor families op zoek naar een comfortabele vakantiewoning op loopafstand van het strand in een kindvriendelijk complex.
Faciliteiten residence:
• Parkeergelegenheid
• Receptie
• Bar / Restau...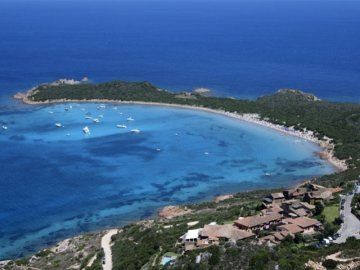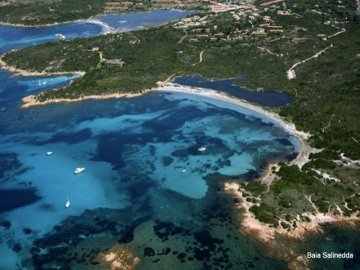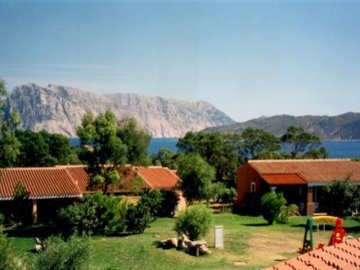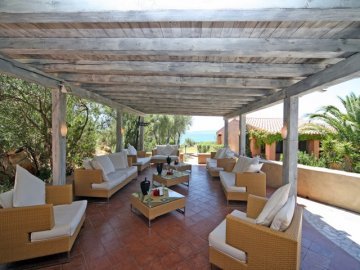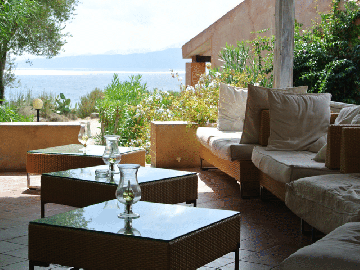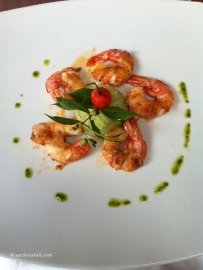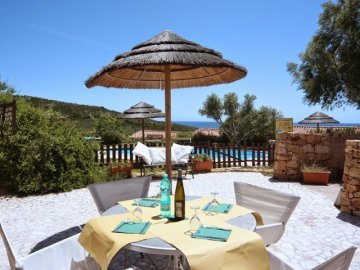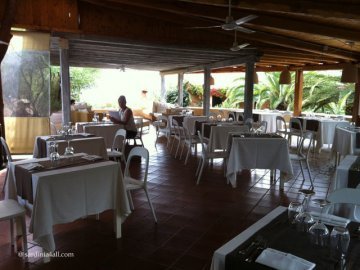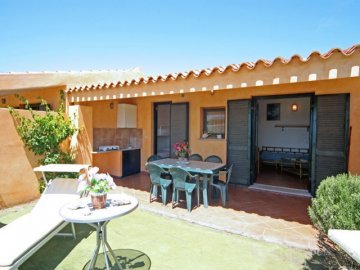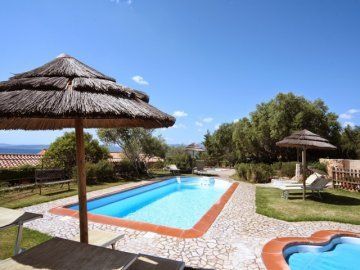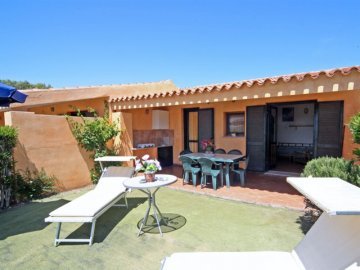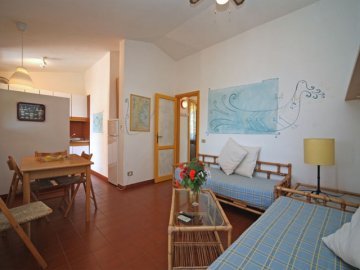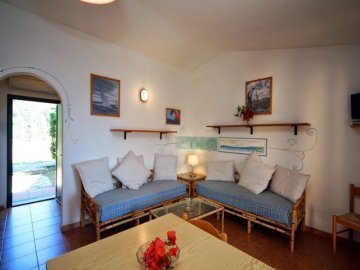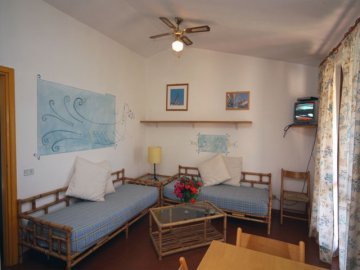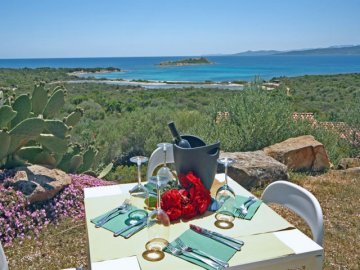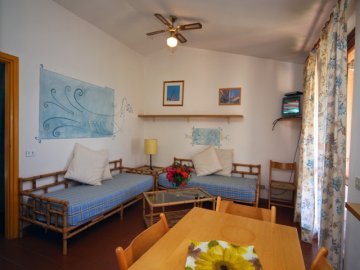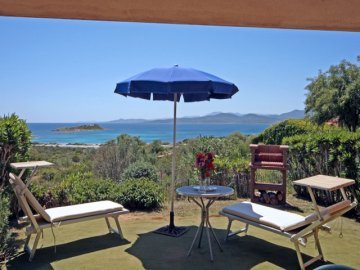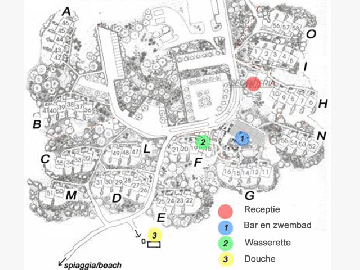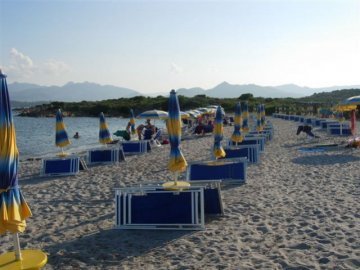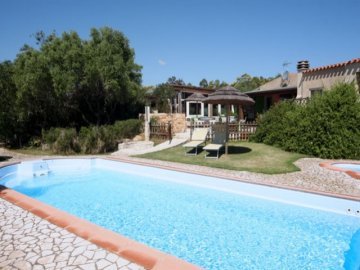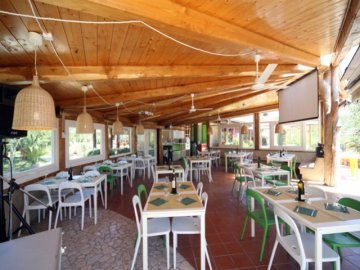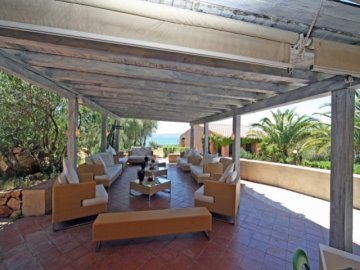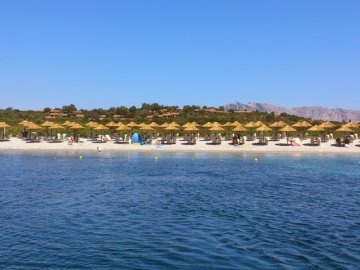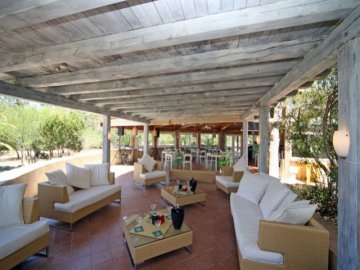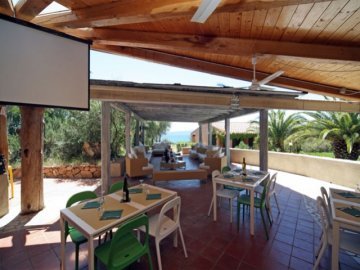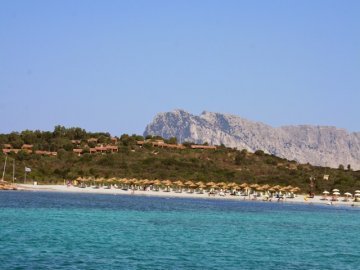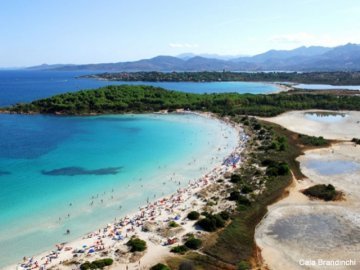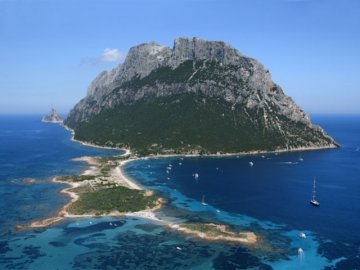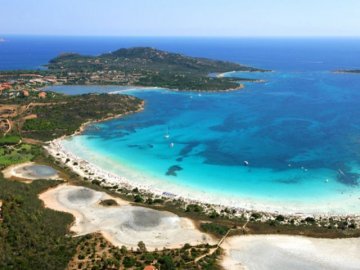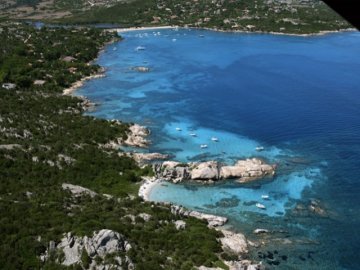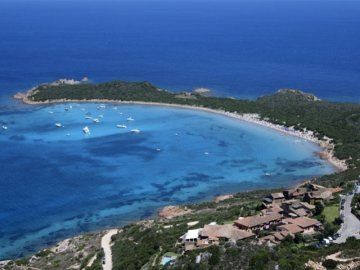 Residence Baia Salinedda
San Teodoro
San Teodoro is a popular seaside resort located approximately thirty kilometers south from
Olbia's
harbour and airport. There are many shops, restaurants, bars and clubs and during the high season there's a night market as well. It is one of the most popular tourist centers in Baronia, the countryside south of the capital of the Costa Smeralda. And there is a reason for: the sea, the beach and the surroundings of San Teodoro are beautiful and versatile!
If you want to experience the Sardinian Caribbean feeling, you can go to the of Lu Impostu, Cala Brandinchi, Cala d'Ambra and the dream beach Isuledda. But one thing at a time: the beach of San Teodoro is called La Cinta. Endlessly long and snow white and quite popular in high season. In the summer there are rows of colorful umbrellas in front of the dunes because the beach is a popular meeting place for young people and water sports enthusiasts. La Cinta is one of the few beaches in the northeast of the island where windsurfing and kite surfing are possible. The beach is an ideal spot for surfers due to winds from Mistral and Scirocco. Surf and kite schools cater to international guests.
Lu Impostu is located north of San Teodoro. A narrow strip of light, very fine sand is surrounded by a small pine forest and dunes. To the south, a beautiful lagoon separates the beach access at Puntaldia. This bay is one of the classics when it comes to the most beautiful beaches in Sardinia. The wonderfully shallow sandy beach of Cala Brandinchi offers a pure Caribbean feel that can only be accessed via
Capo Coda Cavallo
.
The beaches south of San Teodoro are also worth to visit. The bay "Cala d'Ambra" is the sun and party beach of San Teodoro because there are several
Clubhotels
and a disco's that are known all over the island. Isuledda is an another dream bay, a true picture postcard idyll and rarely crowded even in high season. San Teodoro's dog beach is called Costa Caddu and offers fine pebbles and the advantage that
dogs and their owners
can swin and dig all year round without disturbing.
In addition to numerous restaurants, ice cream parlors and pizzerias, San Teodoro is especially popular for the nightlife in the numerous pubs and discotheques and an extensive range of leisure activities in the city center. From the beginning of July to mid-September, from approximately 8:00 pm to 2:00 am, artists, artisans, goldsmiths and delicatessen stands offer their goods at a beautifully crafted night market, the Coclearia Mercatino Serale.
Despite the many entertainment options, the atmosphere in San Teodoro is otherwise fairly calm and pleasant. The holiday resorts consist of well-kept houses and gardens, interrupted by small piazzas with olive and palm trees where you can relax. In the nearby granite mountains of Monte Nieddu, ancient holm oak forests, yew forests and waterfalls attract visitors. Also one of the few canyoning routes in Sardinia - the narrow granite gorge of the Rio Pitrisconi with its water basins and swimming pools and steep climbing walls - can be found here.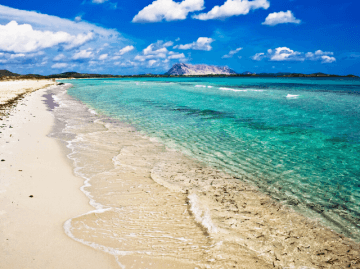 Discover the province of Olbia-Tempio in north Sardinia
Olbia-Tempio is one of the most popular holiday destinations in Sardinia. It's the perfect province for a relaxing beach holiday because of the countless bays and broad sandy beaches here. Its landscape is furthermore characterized by a lush Mediterranean vegetation and impressive rocks. The province is an international crossroads for numerous visitors, thanks to the international Olbia-Costa Smeralda Airport and Olbia's marina, where ferries from Genoa, Livorno, Piombino and Civitavecchia arrive daily.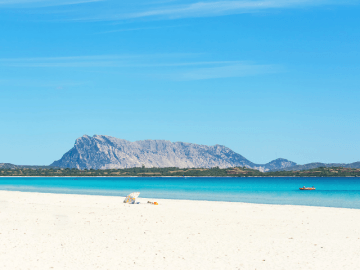 Lees meer
Tarieven
Residence Baia Salinedda is het hele jaar door geopend
De tarieven zijn per appartement per nacht

Bij de prijs inbegrepen:
• Gas, licht, water, airconditioning, eindschoonmaak (excl. keuken), bad- en bedlinnen, gebruik van het zwembad en wifi zone, 2 ligbedden en 1 parasol op het strand (tijdens zomerseizoen).

Opmerkingen:
• € 150 borg dient ter plaatse verplicht te worden voldaan en ontvangt u retour bij vertrek indien het appartement netjes wordt achtergelaten bij vertrek
• € 25 zal in rekening gebracht worden indien de keuken en barbeque niet schoon worden achtergelaten bij vertrek
• Eventuele toeristenbelasting is niet bij de prijs inbegrepen en dient, indien van toepassing, ter plaatse te worden voldaan


You might like this as well