Residence Sa Raiga, Budoni - Sardinia
Looking for a beach holiday in Sardinia? Sa Raiga's apartments are situated in an intimate, tranquil bungalow park with swimming pool, close to the beach and to the vibrant seaside resort Budoni.
Sa Raiga is located in between Budoni and Posada on the north-east coast of Sardinia. The apartments are situated on a hill decorated by a lush Mediterranean vegetation, just 600 metres from Marina Seada Beach. This coastline is known for its many beautiful beaches. The lively villages Agrustus and San Teodoro are nearby.
Sa Raiga has 18 apartments scattered across the estate which can accommodate 4 guests each. The interior is basic yet comfortable. Each apartment features a fully equipped kitchen, air-conditioning, a washing machine and a garden. Each cottage has 1 bedroom and a living room with sofa bed for a possible 3rd and/or 4th guest.
In the spacious garden there are a barbecue area, playground and swimming pool. The reception has a free Wi-Fi area.
A perfect stay for those...
Residence Sa Raiga is perfectly suited for travellers looking for an intimate accommodation with basic yet comfortable apartments in an area filled with many stunning beaches.
Accommodation & facilities:
• Parking space
• Reception
• Swimming poo...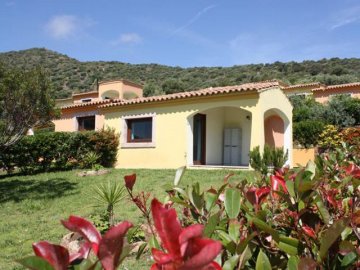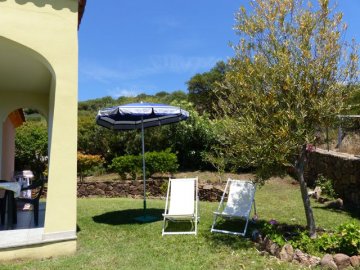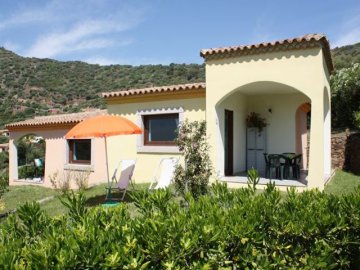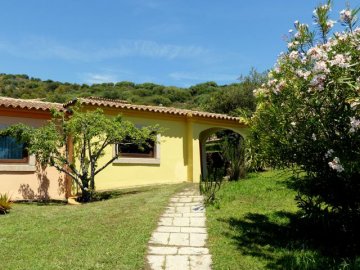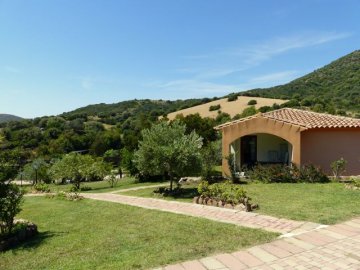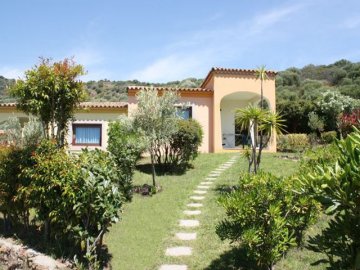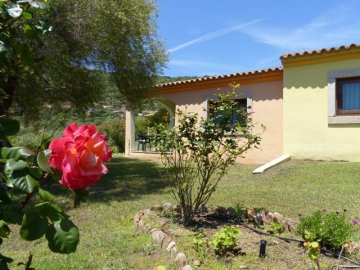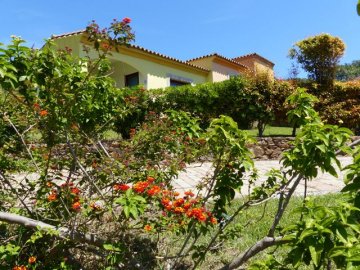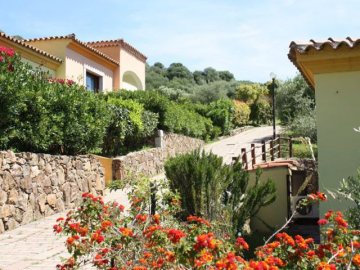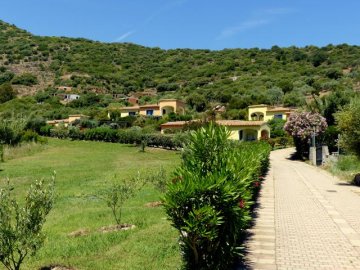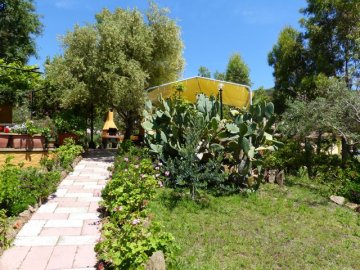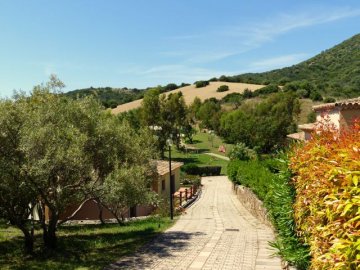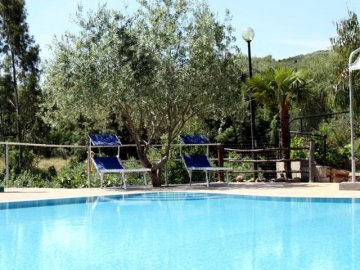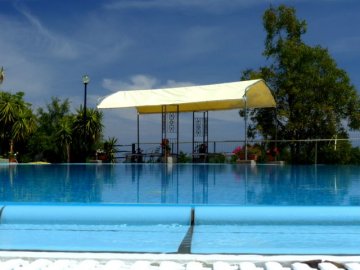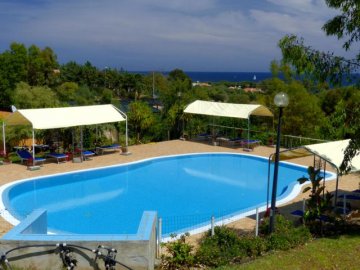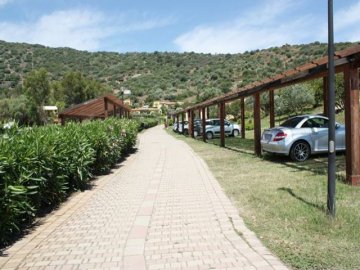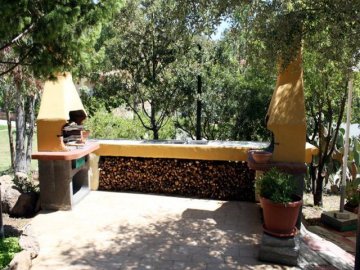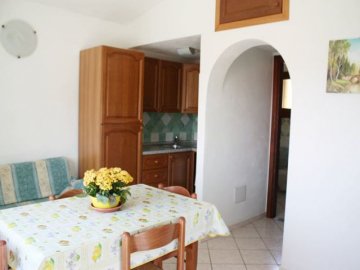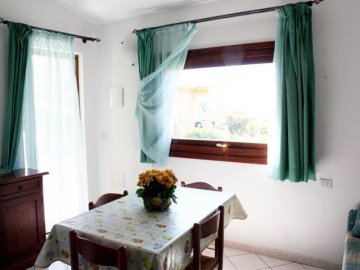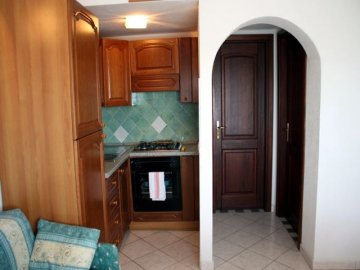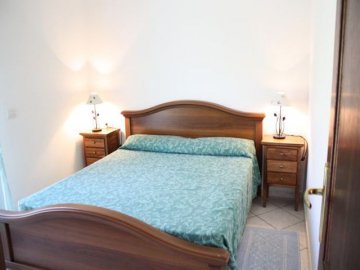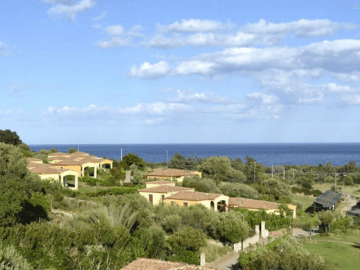 Residence Sa Raiga
Budoni
Budoni, located on Sardinia's east coast, is a popular holiday destination. The village has a stunning coastline of 18 kilometres. During the winter months its population doesn't even reach 5000 inhabitants. During the summer months, however, that number increases explosively to approximately 70.000 inhabitants.

Budoni has a rich history. Just outside of the village you can visit the archaeological site of Augustus Populus (Agrustos nowadays). The landscape is hilly and sparsely populated. Budoni is surrounded by pine forests and lakes filled with rare animals, such as the pink flamingo. In front of Budoni's coast there are several protected nature reserves, where for example dolphins live.
The lively harbour of Porto Ottiolu, with its restaurants and various excursion facilities, is located within a 10-minute drive of Budoni. During the summer months many folkloristic events and festivals are held in the small mountain villages; a unique experience!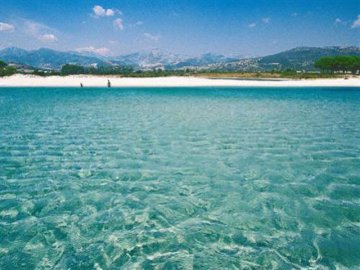 Discover the province of Olbia-Tempio in north Sardinia
Olbia-Tempio is one of the most popular holiday destinations in Sardinia. It's the perfect province for a relaxing beach holiday because of the countless bays and broad sandy beaches here. Its landscape is furthermore characterized by a lush Mediterranean vegetation and impressive rocks. The province is an international crossroads for numerous visitors, thanks to the international Olbia-Costa Smeralda Airport and Olbia's marina, where ferries from Genoa, Livorno, Piombino and Civitavecchia arrive daily.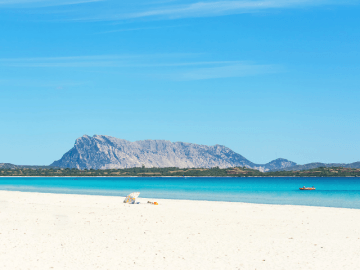 Lees meer
Mooie natuur en rustig gelegen prima in orde
8,0
Gonny van den Eng
Great island for a vacation and to visit
7.0
Pieter
Great island for a vacation and to visit
7.0
Pieter