Vista Blu Resort, Alghero - Sardinia
Resort Vista Blu's comfortable villas with 2 or 3 bedrooms are located at just 2 kilometres from the city centre of Alghero. The accommodation with pool offers a stunning view across Capo Caccia Bay.
Resort Vista Blu's holiday villas are all located close to the pool. Lush gardens with Mediterranean vegetation and centuries-old olive trees decorate the residence overlooking the bay of Porte Conte. You can relax in your own holiday home or by the pool or visit the vibrant Alghero or white sandy beaches in the area. Alghero's Lido beach is just 3,5 kilometres from the accommodation, but you should definitely visit the beaches of Le Bombarde, Lazzaretto, Maria Pia and Mugoni as well.
Each holiday villa has been decorated with granite and wooden elements. Besides a fully equipped kitchen all apartments feature air-conditioning, central heating, a TV, washing machine, oven, toaster, hairdryer, iron and ironing board. Each villa has a private garden with furnished patio and a solarium with lounge chairs, barbecue and parking space. Depending on your booking, the apartment has 2 or 3 bedrooms accommodating up to 8 guests.
From 3 June to 16 September the purchase of a "Comfort Card" is mandatory (to be paid on site). Each apartment gets a parasol and a beach towel per person (3+ yrs.) on loan. The card also gives you access to the free Wi-Fi, provides various toiletries and kitchen supplies as well as a "welcome breakfast" upon arrival, which consists of various products such as marmalade, Nutella, tea and coffee.
A perfect stay for those...
The comfortable holiday villas at the Vista Blu Resort are perfectly suited for couples and families wanting to spend their holiday in a spacious apartment near the beach and Alghero's city centre.
Accommodation & facilities:
• Parking space
• Reception (9.00-13.00h - ...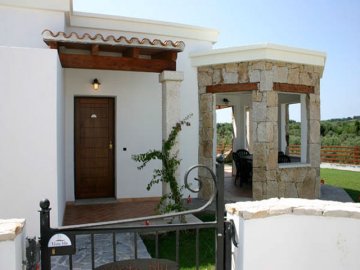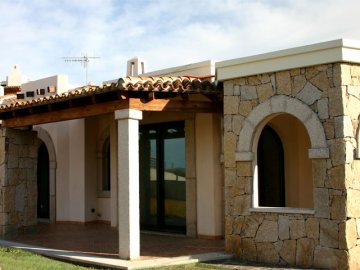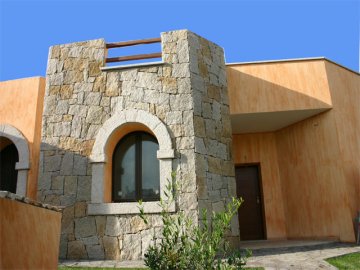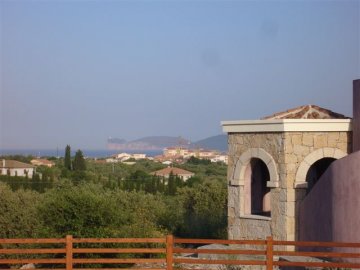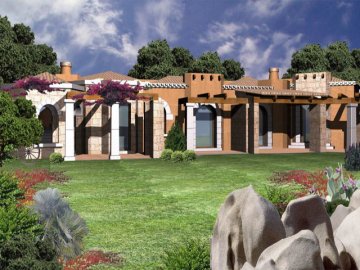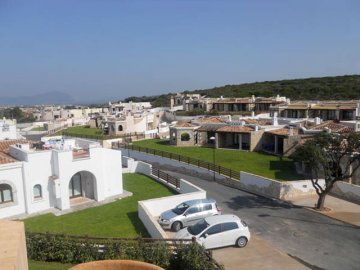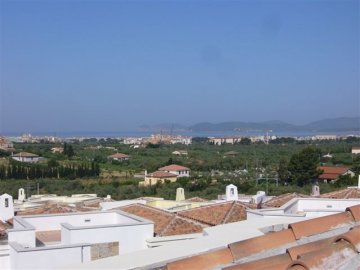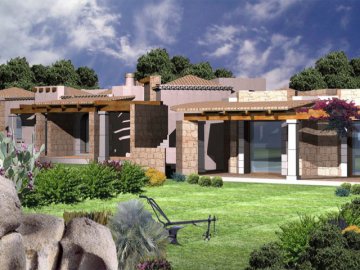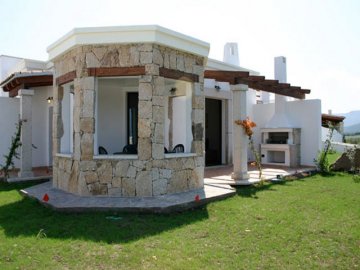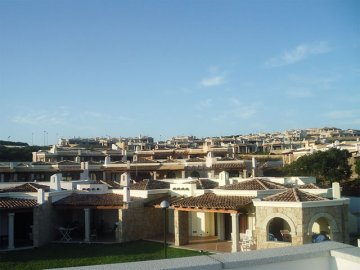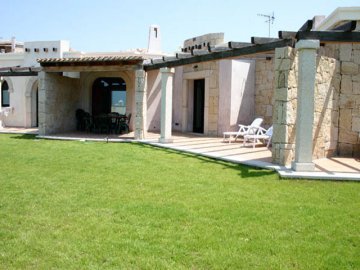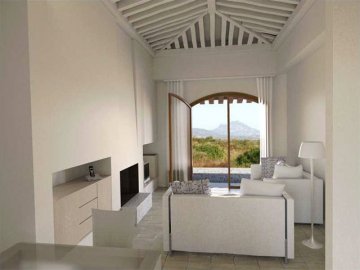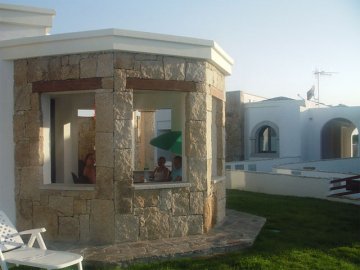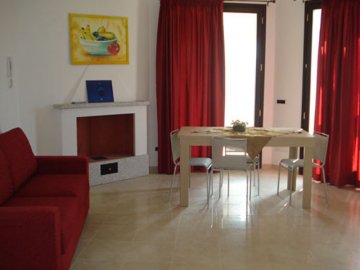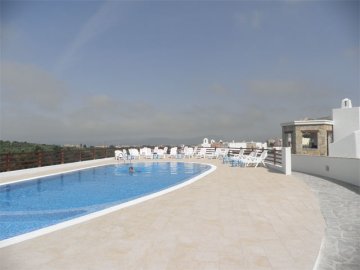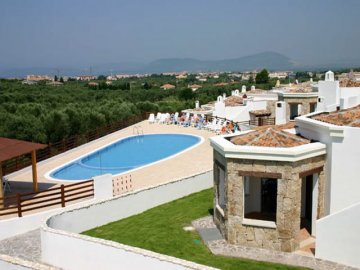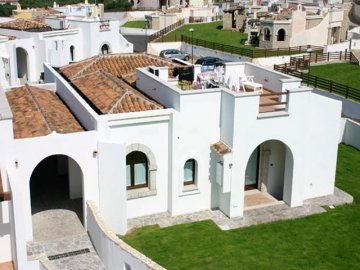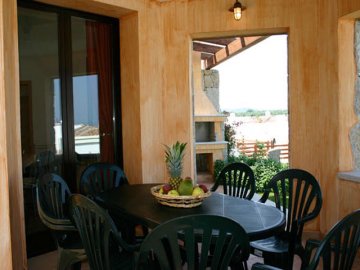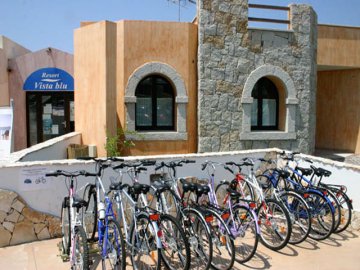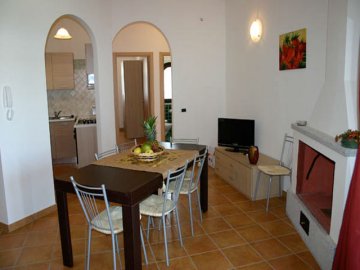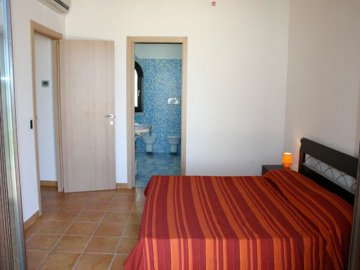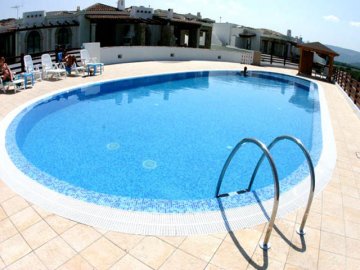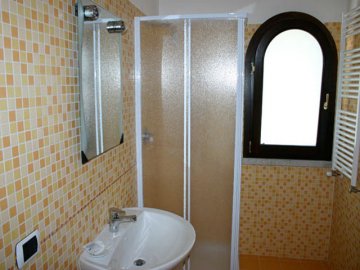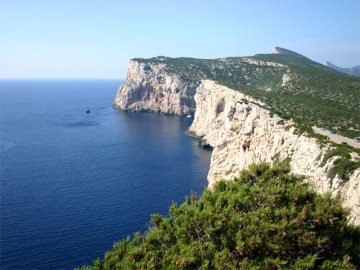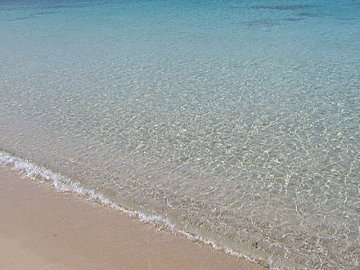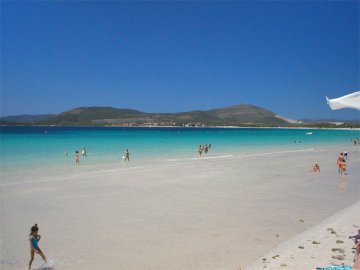 Vista Blu Resort
Alghero
The medieval Sardinian-Catalan coastal town Alghero, located in the north-west of Sardinia, dates back to 1102, when the nobel Doria family built a castle there. In the same period, this family also built a castle in
Castelsardo
. In the year 1353 the Spaniards seized power in Alghero, leaving many traces behind which are still visible today. The palazzos, city walls and defence towers are built in a Spanish style. The bilingual street names in both Catalan and Italian still reflect the proud heritage after more than 300 years of domination.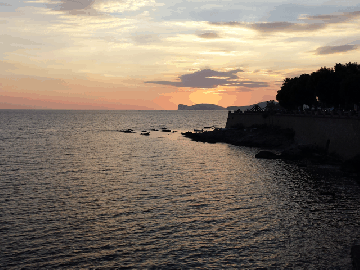 A cosy town on the northwest coast of Sardinia
The city is popular among tourists all year round. Its ideal location near the sea and within a 15-minute drive from Fertilia, Alghero's airport, makes for a perfect holiday destination. The old town consists of a maze of narrow cobbled alleys, decorated with laundry hanging out to dry on drying racks and makeshift clothes lines tied from balcony to balcony. In the city centre you can enjoy a stroll along the various piazzas with restaurants, bars, cafes and ice cream parlours or relax on the shaded terraces cooled by a fresh sea breeze. Don't forget to visit the well-known Neptune caves during your holiday in Alghero!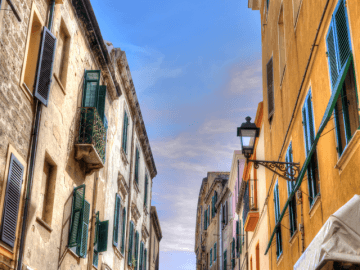 Capo Caccia, Grotte di Nettuno and Aragosta
Since Alghero is located on the "Riviera del Corallo", the "Coral Coast", most boutiques have various coral ornaments for sale. At night, as the sun sets behind cape Capo Caccia, the city is bathed in a beautiful orange light. At this time of night we recommend taking a walk along the boulevard and the harbour to one of Alghero's restaurants to enjoy the delicious seafood dishes. Don't forget to try the local specialty, "Aragosta alla Catalana" (lobster). Don't even forget to visit the well-known Neptune caves during your holiday in Alghero!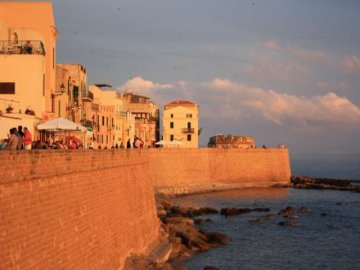 Discover the north-western province of Sassari
The province of Sassari is a fairly well-known province, due to the presence of the Fertilia Airport near Alghero which draws in many a tourist. Its eponymous capital, whose city centre consists of numerous narrow alleys, has a rich history. Villages such as Alghero, Stintino and the picturesque seaside town Castelsardo are the main highlights in the area, although the capital Sassari, which has been extensively renovated over the past years, is definitely worth a visit too.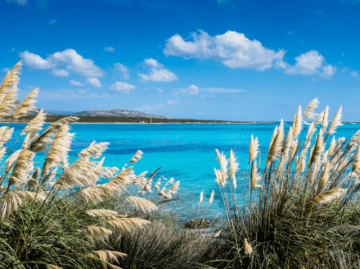 Lees meer
Prices
Rates are per apartment per week
Arrival: Saturday / Sunday / Tuesday / Wednesday
Minimum stay: 7 nights in period 23.06 - 08.09; other periods: 4 nights

Book your holiday now and get a discount!
• 20% discounts on stays in the period 06.10 - 30.10.2018
• Until 31/01/2019: 20% discount
• Until 28/02/2019: 15% discount
• Until 31/03/2019: 10% discount
• Until 30/04/2019: 10% discount on stays in the period 04/05 - 01/06 and 14/09 - 30/10

Special Offers
(You can combine the offers below with our Early Bird offers)
• Until 28/02/2019: 20% extra discount when staying in the period 30/03-03/05
• Until 28/02/2019: 15% extra discount when staying in the period 04/05-31/05
• Until 28/02/2019: 10% extra discount when staying in the period 01/06-29/06

Mandatory additional costs (to be paid on arrival):
• Use of gas, water, electricity, bed linen, air-conditioning*: € 35 per adult per week (children 3 - 11 yr. € 17,50)
• Final cleaning (kitchen excl.):Villa 4: € 70, Villa 6: € 80, Villa 8: € 95
• Deposit: € 200 per apartment
*This supplement will not be applied on stays with travel period till 01.06 and after 14.09.

Supplements (optional):
• Bath towels: € 10 per person
• Extra change of bed linen: € 10 per person
• Beach towels: € 5
• Extra cleaning (kitchen excl.): Villa 4: € 20, Villa 6: € 25, Villa 8: € 35
• Extra bed: € 70 per week
• Cot: € 35 per week
• Stroller: € 10 per week
• Family Kit: € 50.00 per week (cot, baby bath, hot water bottle, stroller, high chair)
• Small pets: € 30 per stay
• Coffee maker (American coffee): € 10 per week

Geen wijnglazen. Groot huis. Keuken en badkamer zijn aan vervanging toe.
8,0
Annebeth
Super grote villa met mooi uitzicht over Alghero maar wel duur
8.0
Anton Buwalda
Prachtig eiland
7.0
Dhr. de Wolf (NL)
Een prima vakantie gehad
10.0
Dhr. van Rossum (NL)
Leuke vakantie gehad
9.0
Mevr. Jansen (NL)
Zeer mooi
9.0
Dhr. Provoost (BE)
Veel te zien en te ontdekken
9.0
Mw. Sillis (BE)
Mooie ruime villa en mooi uitzicht over de baai
7.0
Familie Stook (NL)
Prima locatie
8.0
Mw. Witsen Elias (NL)
Interessant landsdeel
7.0
Dhr. Oostendorp (NL)
Sardinië, 2 keer een week boeken in andere regio's
8.0
Dhr. Boomert (NL)
Fijn huisje
8.0
Familie Verburg (NL)
Lekker veel rust en ruimte
9.0
Fam. van Zuilen (NL)
Groot, schoon en erg mooi huis
8.0
Familie Reerink (NL)
Schoon en netjes met fantastisch uitzicht
9.0
Dhr. Siebinga (NL)
Wijde uitzicht op een olijfboomgaard
8.0
Mw. Zonneveld (NL)
Een geslaagde vakantie
8.0
Dhr. van Rode (BE)
Mooie ruime schone appartementen
9.0
Petra Veenstra, Nes - Ameland (NL)
Mooie huizen met prachtige ligging
8.0
P. Bak, Bodegraven (NL)
Luxe naast het zwembad maar wel duur
7.0
Van der Wee, Herenthout Belgie
Prima luxe locatie
8.0
Anoniem (NL)
Heerlijke vakantie in een fantastisch huis
9.0
P. Siebinga, Doorn (NL)
Nooit meer
2.0
Mw. Bol (NL)
Mooie plek om te vertoeven
7.5
Aline N. (NL)
Genoten van de vakantie
8.0
Fam. van Kesteren (NL)