Beach Villa Golfo Aranci - Sardinia
Who doesn't dream of a holiday home on the beach in Sardinia? This beautiful and modernly furnished Beach Villa in the north of Sardinia is a dream holiday home for many. With seaview, design furniture, a lovely terrace with a whirlpool bath and the sandy beach in front. A perfect luxury address near Golfo Aranci for a wonderful holiday by the sea on the island, with children or a group of friends during summer and winter!
Villa on the beach in beautiful Northern Sardinia
The perfect destination for anyone who wants to enjoy a beach holiday with or without children in a super modern and luxurious house, right in front the sea of ​​course. A nice continuity has been created between the indoor and outdoor spaces, giving you the feeling of living in a lounge-patio-terrace-sea environment. The garden around the house, bordering a bay with fairly shallow water, is completely fenced. So children can play here in complete safety. Besides enjoying the sandy beach in front of your doorstep, there are several other beaches around Beach Villa Golfo Aranci that can be reached by foot. If you wish, you can therefore visit a different beach every day. Within a radius of 500 meters you will find a number of restaurants and bars and there is a small supermarket. It is also possible to rent a boat or pedal boat and there is a windsurfing school for all surf enthusiasts. Incidentally, two SUPs can be used for free. If you want to enjoy Sardinia in winter, this very attractively furnished villa is also equipped with central heating.
Terrace with sea view and jacuzzi, a garden and four bedrooms
The living area of ​​the luxury villa consists of a living room, a fully equipped kitchen with an American fridge and dishwasher. The covered veranda, which is also fully lockable, has a large 8-person dining table. The bedrooms are spread over two floors and all have air conditioning, mosquito nets and television. On the ground floor there are two double bedrooms and a children's bedroom equipped with a bunk bed. There are also two bathrooms on this floor. In the basement, and with its own entrance, is another 2-person room with its own bathroom. This room underneath the house was originally used by the villa's serving staff but is also ideal as a guest room if, for example, a couple of friends are staying. In this way they have their own space. The villa's terrace is simply beautiful, comfortably furnished with benches, a heated Jacuzzi and a large white cloth provides the necessary shade. The garden has an outdoor shower with both hot and cold water and you can enjoy cooking in the outdoor kitchen with barbecue.
A perfect stay for those...
This holiday home is perfect for families with children looking for a luxurious and comfortable holiday home in Sardinia with direct access to the beach and several facilities within walking distance.
Accommodation & facilities:
• Surface: 110 m²
• Sleeping places: 8
•...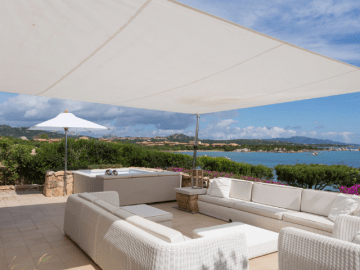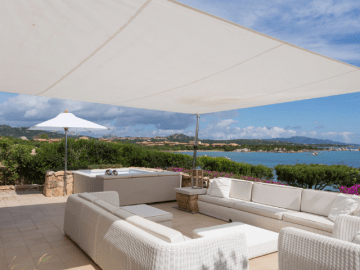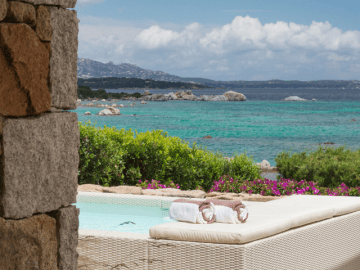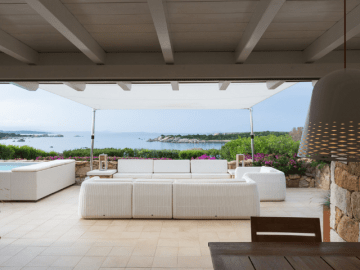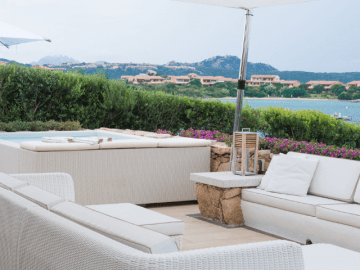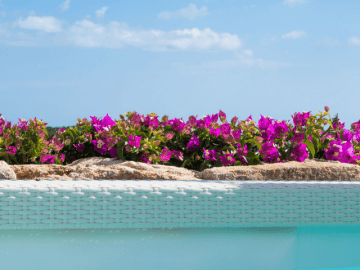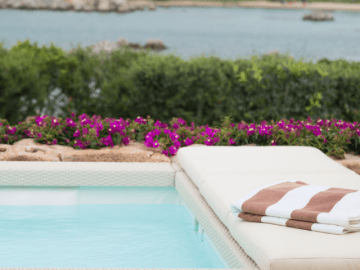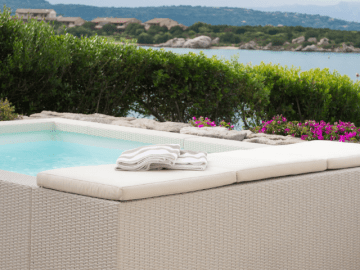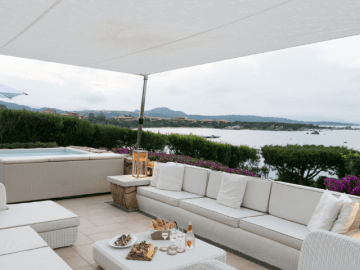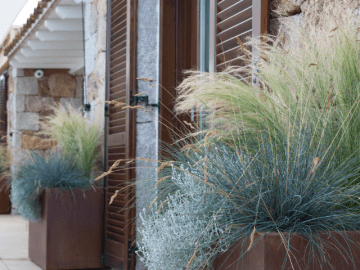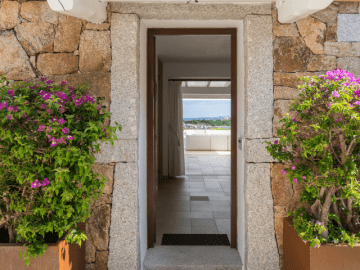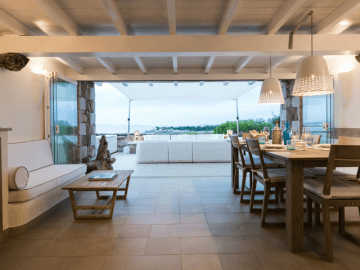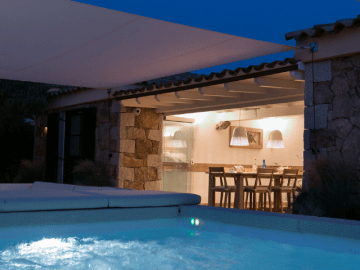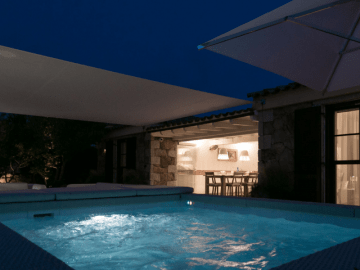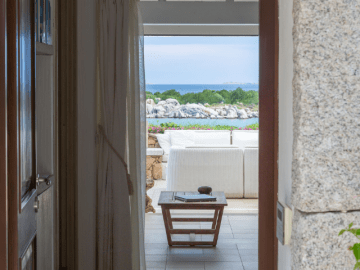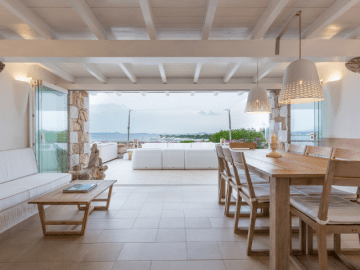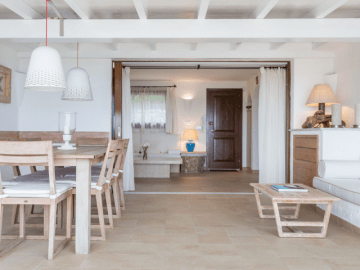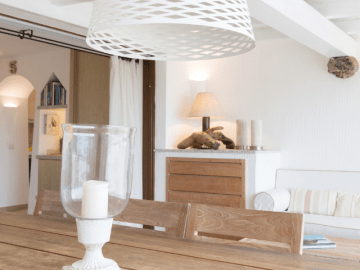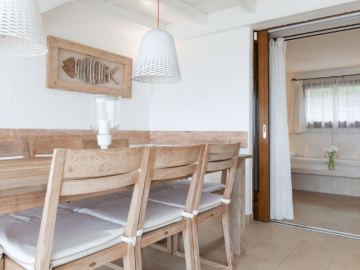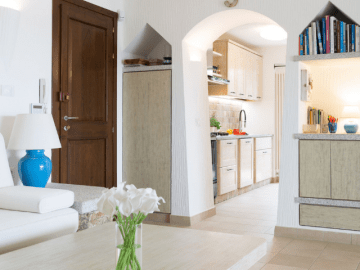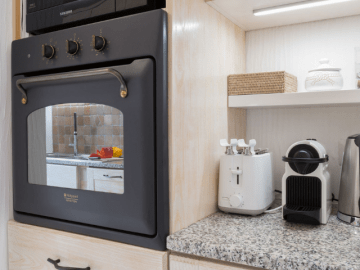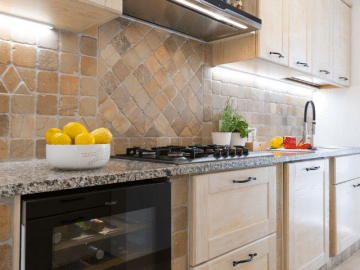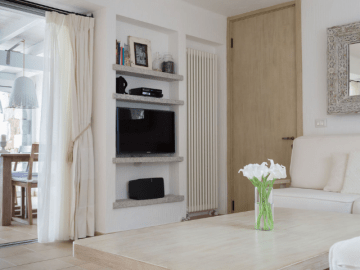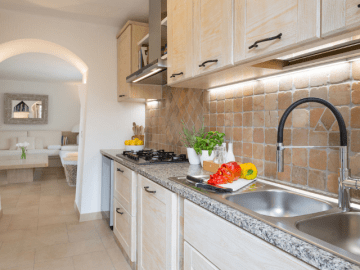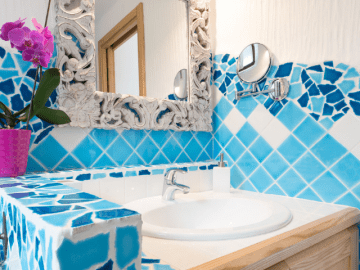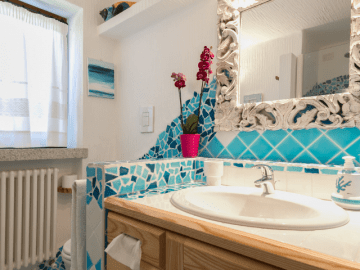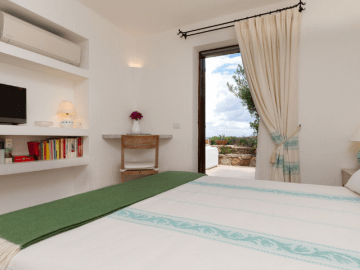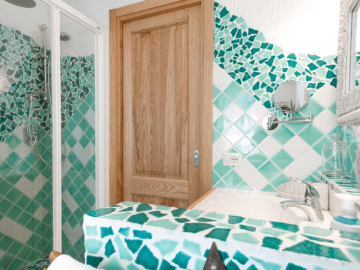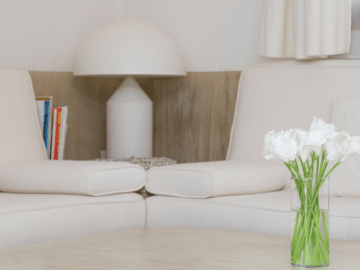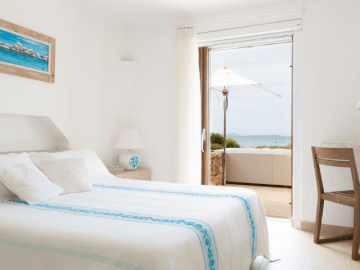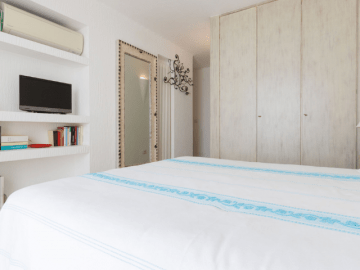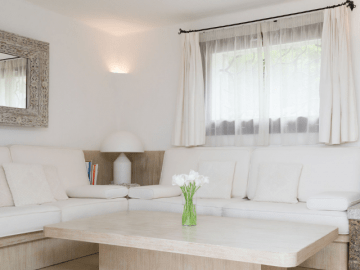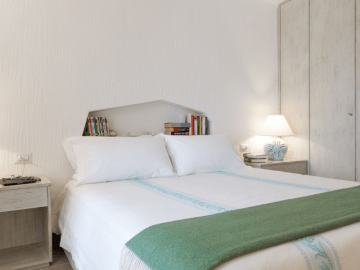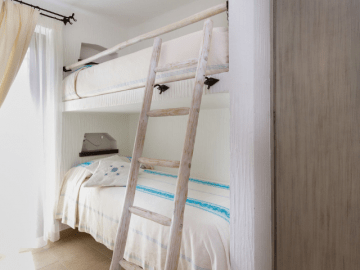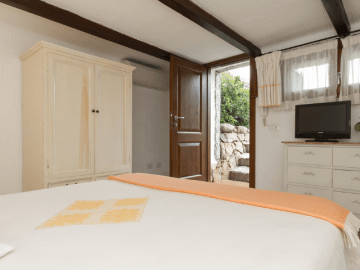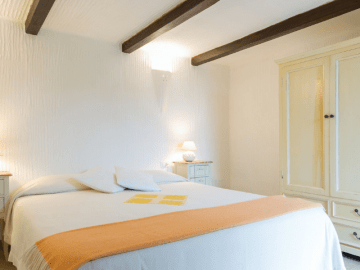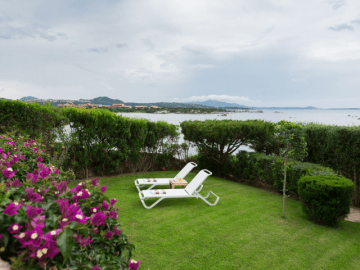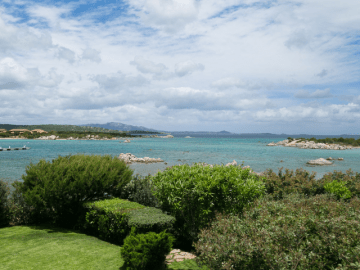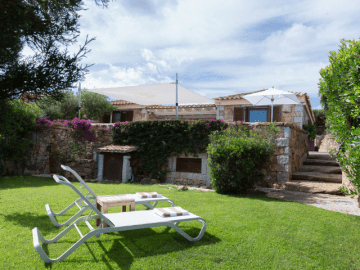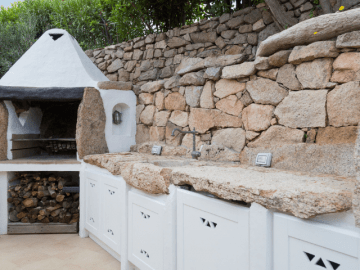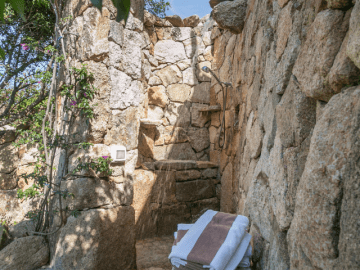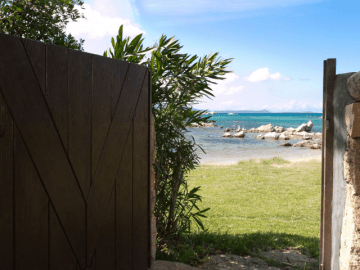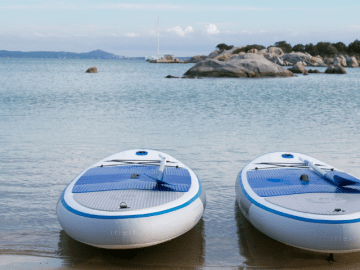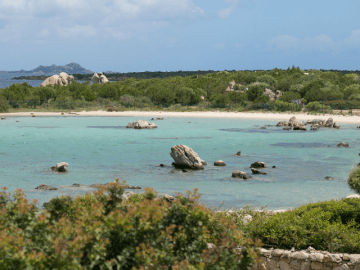 Beach Villa Golfo Aranci (8 pers.)
Golfo Aranci
The harbour town Golfo Aranci arose after the construction of the railroad Olbia – Sassari and after the installation of the ferry route to the harbour of Civitavecchia. The marina has been used for the transportation of goods since 1882 and for the transportation of passengers since 1962. The beautiful beaches in the area have increased the popularity of the village, resulting in more and more connections to other cities. The ferries to the mainland are used daily by both locals and tourists.
The name of the villages doesn't have anything to do with oranges; you won't find any orchards here since it derives from a wrong translation from the old Gallurese toponym of the Golfu di li Ranci ("Gulf of the Crabs").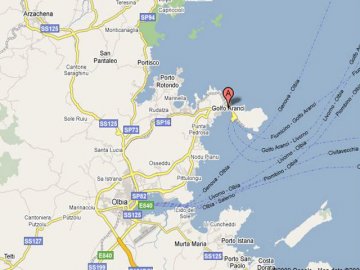 Discover the province of Olbia-Tempio in north Sardinia
Olbia-Tempio is one of the most popular holiday destinations in Sardinia. It's the perfect province for a relaxing beach holiday because of the countless bays and broad sandy beaches here. Its landscape is furthermore characterized by a lush Mediterranean vegetation and impressive rocks. The province is an international crossroads for numerous visitors, thanks to the international Olbia-Costa Smeralda Airport and Olbia's marina, where ferries from Genoa, Livorno, Piombino and Civitavecchia arrive daily.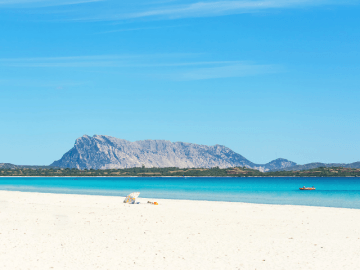 Lees meer
Prices
The prices for this holiday home are available on request.
Beach Villa Golfo Aranci (8 pers.)