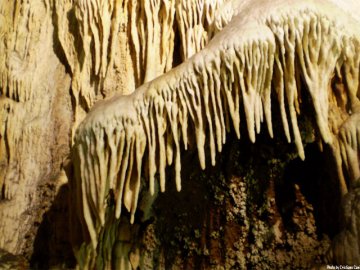 Santadi
Santadi is located in the heart of the province of Carbonia-Iglesias in a hilly landscape. The local wine production is one of the main economies of this village. The many wines of the "Cantina di Santadi", such as the Grotta Rossa, Latinia, Rocca Rubia and Terre Brune, are renowned outside of Sardinia as well.
We recommend visiting the forest Foresta di Pantaleo, a tranquil area filled with centuries-old cork oaks, waterfalls, Sardinian deer and fallow deer, where in the fall locals search for tasty mushrooms to be used in their savoury pasta dishes.
The many caves in the area are definitely worth a visit too. The most famous and largest is the "Grotte di Is Zuddas", with spectacular calcareous formations.
South-west of the village you can visit "Pani Loriga", a Phoenician fort dating back to the 7th century B.C.
The best accommodations around {plaats} & excursions