What are you looking for?

Sardinia, my home port!
After my first visit to
Sardinia
in 1992 I decided to move to this charming Italian island in the Mediterranean Sea a few years later. Sardinia4all enables me to share my own experiences with you!
Marieke

Sardinia, my island!
Sardinia is varied in every season. In spring and autumn the mountains are a true experience and I prefer to spend the summer in the
Ogliastra
. I'm happy to help you and to turn my Sardinia into your Sardinia!
Timo
Design
your own unique Sardinia round trip
!

1.
Select your travel period

2.
Pick a destination and accommodation

3.
Select excursions and activities

4.
Complete your round trip

5.
Your travelling party
6.
Submit your (non-binding) itinerary

9,4

Discover Sardinia's
tasty restaurants
, breath taking beaches and
unique sights
!
Our blog will tell you all about the
island's accommodations
and picturesque villages.
Since we live in Sardinia ourselves, we have a first-hand knowledge of the many unique elements Sardinia has to offer.
Where would you like to go?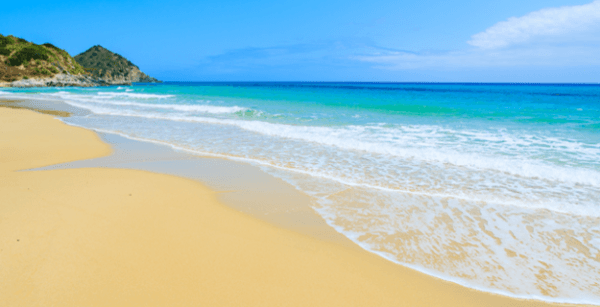 Discover
Sardinia
Discover the island during your holiday with Sardinia4all! What is it that makes this Italian island so special? Possibly the alluring combination of the Mediterranean sun, Sardinia's relaxing atmosphere, the spectacular beaches, deep blue sea and its varied and rugged landscape. Stroll through the old villages, taste the excellent food, discover the ancient culture and enjoy the pristine nature on your way. What would you like to discover in Sardinia?
A holiday in West Sardinia?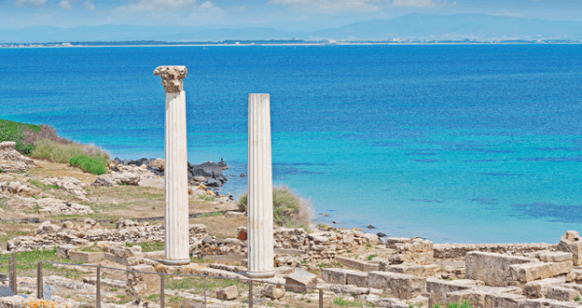 Oristano
The province of Oristano is located in the western part of Sardinia and its landscape is fairly levelled and green. The coastal line is made of dazzling quartz beaches and outstretched marshes where many migratory birds such as the pink flamingos live. Visit the archaeological remains of Tharros dating back to the 8th century B.C. or the peninsula of Sinis and taste the delicious bottarga. Sardinia4all will surprise you with its beautiful accommodations located in idyllic villages. How about Bosa, Riola Sardo or Cabras?
A holiday in Southwest Sardinia?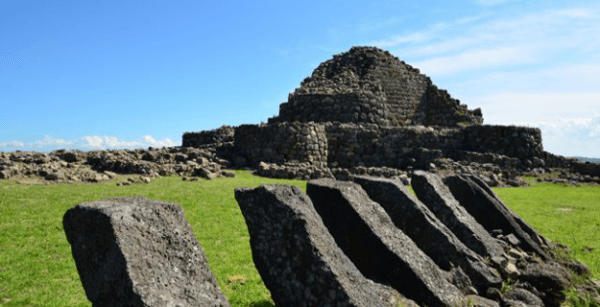 Medio Campidano
Do you prefer to spend your Sardinian holiday in a tranquil area? Meet the province of Medio Campidano, located on the west coast of the island. This green and pristine region is also known as the Costa Verde. Explore the best preserved nuraghe, the high sand dunes, rugged beaches and fantastic natural reserves. Discover Sardinia4all's extraordinary accommodations, selected especially for you!
A holiday in Southwest Sardinia?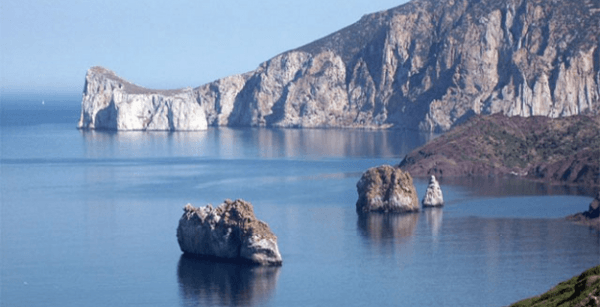 Carbonia Iglesias
Panoramic routes along the rugged coastal line, hidden beaches, natural wonders and mining tracks; just some of the aspects you won't find anywhere else on the island. In this south-western province you can enjoy the peace and quiet or visit the vibrant peninsula of Sant'Antioco or the fishing village of Carloforte. Sardinia 4all has a unique collection of intimate hotels and private apartments here!
A holiday in South Sardinia?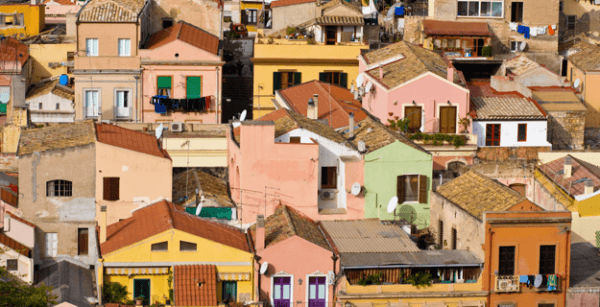 Cagliari
Would you like to explore the beautiful southern part of Sardinia on your next holiday? The city centre of Sardinia's capital Cagliari is filled with museums, historic sights and cosy squares with lively piazzas. Numerous hidden bays and sandy beaches can be found in Pula, Chia, Villasimius and Costa Rei; a true paradise for a beach holiday! If you like to stay active during your holiday, you can enjoy the various challenging hiking trails or bike tours across the Monte dei Sette Fratelli mountains. Book your stay in this province with Sardinia4all and start exploring!
A holiday in Southeast Sardinia?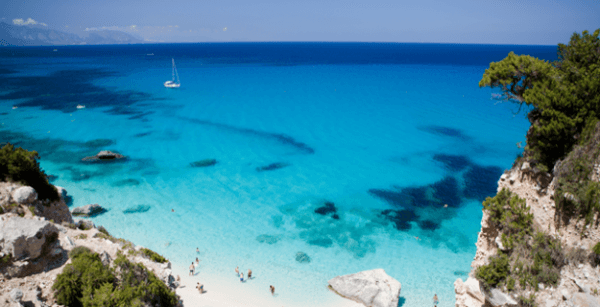 Ogliastra
Explore the most beautiful bays, take a refreshing dive in the crystal clear waters, hike through splendid nature reserves, visit authentic mountain villages; discover it all during a stay in Ogliastra. This versatile province in east Sardinia is a spectacular destination for travellers wanting to enjoy both a beach holiday and a more active vacation. Prepare to be surprised by Sardinia4all's propositions.
A holiday in Northwest Sardinia?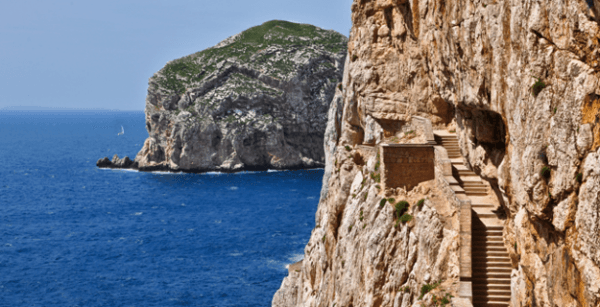 Sassari
Sassari is located in north-west Sardinia. This diverse province holds a unique combination of striking cliffs, spectacular beaches, a beautiful landscape, caves and archaeological sites. How about a holiday in a picturesque coastal village like Alghero or Castelsardo? Or do you prefer sunbathing on a white sandy beach in Stintino? Sardinia4all has already singled out the most beautiful places to stay both near the sea and in the city centre!
A holiday in North Sardinia?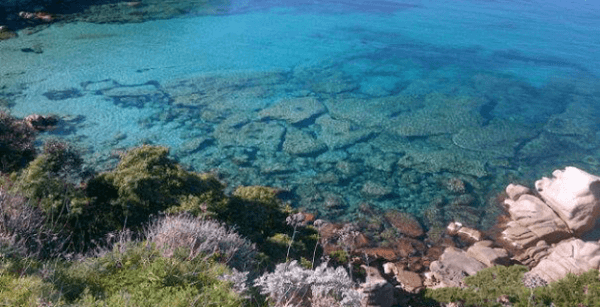 Olbia Tempio
Are you looking for an idyllic destination for your Sardinian holiday? Olbia Tempio in north Sardinia; a little slice of heaven. This region is perfectly suited for you if you want to soak up the Mediterranean sun on the luxurious Costa Smeralda, known for its sandy beaches and turquoise sea, or if you want to go sailing, surfing or exploring the crystal clear waters during a diving or snorkelling excursion. The archaeological sites here are definitely worth a visit and the bays of the La Maddalena archipelago are regarded as the most beautiful in Europe. Would you like to know what Sardinia4all has to offer in this paradise like region?
A holiday in East Sardinia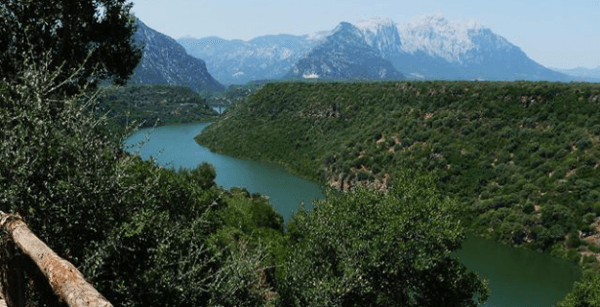 Nuoro
Each Sardinian province has its own charm and folklore. In the beautiful Nuoro you get to experience the true soul of Sardinia. Discover Nuoro's countless idyllic bays and the inland's traditional shepherds' huts, explore the rugged Gennargenty mountain area and taste the authentic Sardinian cuisine. Sardinia4all certainly has something for everyone!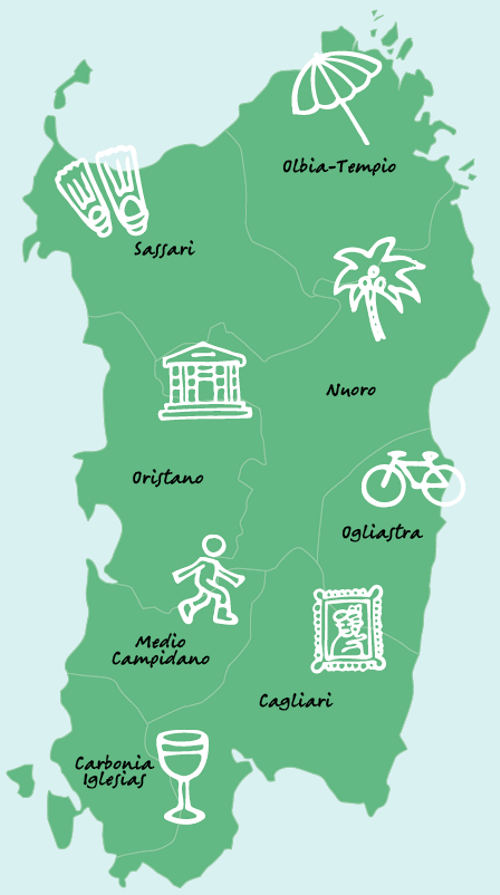 You ask,
we shall find!
Where can I find the most beautiful spots? Which type of accommodation suits me? Please inform us of your wishes and we'd love to find you the perfect holiday destination in Sardinia.
Do you prefer calling us?
+31(0)71 3020 171