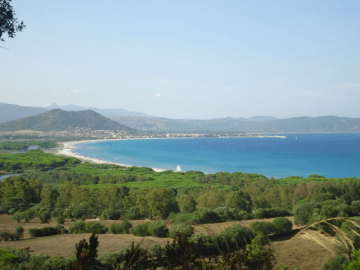 Santa Lucia Siniscola
Santa Lucia Siniscola is a small authentic fishing village with colourful low-rise buildings. The Aragonese tower Torre di Santa Lucia offers a stunning view across the white sandy beaches and the crystal clear sea. The vast pine forest in between the village and the beaches offer cool and shaded spots which are perfectly suited for a picnic during the hot summer months.
The surfing school at the broad beach in between La Caletta and Santa Lucia offers many (water) sports facilities, such as supping, wake boarding, yoga and canyoning.