The Neptune Caves in Alghero
The Cave of Neptune or Grotte di Nettuno is located at the tip of Capo Caccia headland. An imposing limestone cliff of no less than 204 meters high, about 25 kilometers from the city of Alghero. The Neptune Caves are one of the most visited sights in Alghero. During the boat excursion or during the walking tour you will enjoy beautiful views, so don't forget your camera!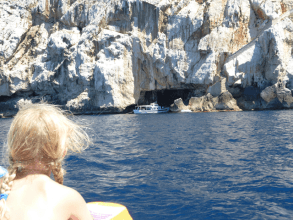 Boat trip from Alghero to the Grotte di Nettuno
The boat trip to the Grotte di Nettuno leaves from the tourist port of Alghero. You can arrange the boat trip directly on site, the excursion including a tour of the cave takes three hours. During high waves boat trips are not available. The nice thing about this tour is that you can sail along the coastline of Alghero and the imposing cliffs of Capo Caccia for about 45 minutes and enjoy beautiful views. This is also a great option with (small) children!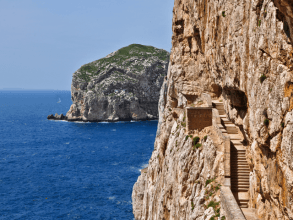 Visit the Neptune Grotto by land
The caves of Neptune can also be reached by car and partly on foot. Via a panoramic coastal route from Alghero you will arrive at the parking near the lighthouse in Capo Caccia. Via a "goat staircase" - also known as the Escala del Cabirol - you descend to the Neptunes cave. The staircase is completely carved out of the rock and after a route of no less than 655 steps you arrive at the entrance of the cave. The view of the bay along the way is beautiful. Make sure you bring enough water with you because it is quite a challenge, especially at high temperatures! Entrance tickets are available directly at the entrance of the cave.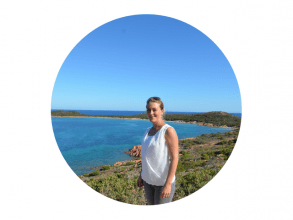 Excursion tips for Alghero and the north-west of Sardinia