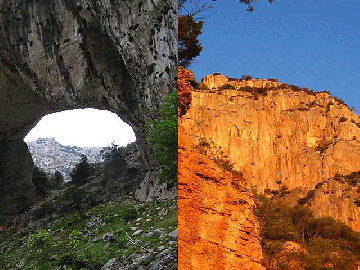 Lotzorai
Lotzorai is located in the Ogliastra area on the east coast of Sardinia. Its sea, beaches and pine forests are spectacular; this pristine area is enveloped by both the mountains and the sea.
The city was founded in between 2 rivers, Il Pramaera and Il Rio Girosole. The Gennargentu mountain range offers stunning panoramas and a favourable climate. A wide range of animals resides in this beautiful area.
We recommend visiting the Domus de Janas (a type of pre-Nuragic chamber tomes, meaning "house of fairies") Medusa and the remains of the 8th-century Medusa Castle.
Lotzorai is the perfect base for excursions to Arbatax and Santa Maria Navarrese.