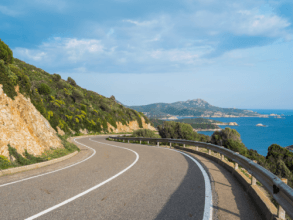 Car - Round trips Sardinia
Discover Sardinia? Book a
nice roundtrip by car
, set your own
fly-drive Sardinia
together or
ask Sardinia4all to put together a tailor-made tour
. With the beautiful tours of Sardinia4all you get to know the many faces of the island in the Mediterranean Sea in a short time. In addition to the carefully mapped out tours, you can of course also put together a car tour of Sardinia yourself, completely adapted to your taste and wishes to discover the most special places on the island. Do you want to make a tour by motorcycle? Sardinia4all is happy to help you put together an adventurous motorcycle tour through winding mountain roads and along the magical coasts.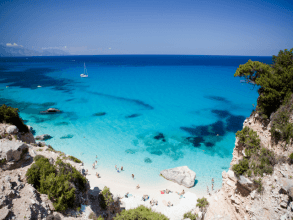 Travel along the magical shores
The relatively unknown Italian island, which is almost as big as Belgium, is known for its pleasant temperatures and fascinating coastline with a length of no less than 1800 kilometers. You will be amazed along the way by the many differences that you will find per region. Coasts adorned by endless long white dream beaches interspersed with picturesque bays, inlets with beautiful pink quartz sand and steep cliffs that disappear into an azure blue sea.
Cozy coastal towns with waving palms form the framework and for many reflect the ideal holiday feeling. Enjoy strolling past shops, a look at the harbor where the fishermen proudly display their catch or a visit to the church on the piazza. An aperitif on a cozy terrace and enjoy the pleasant sea breeze, while waiting for a romantic sunset at the end of a beautiful day. Sardinia4all has of course several
nice places to stay near the sea
of Sardinia to fully enjoy your stay on the island.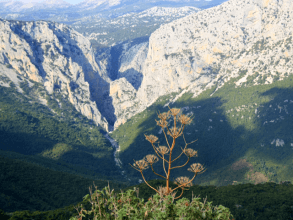 Traveling around inland
In addition to the beautiful coasts of Sardinia and the cozy seaside resorts, the Sardinia4all tours also allow you to explore the adventurous and unspoiled interior, with its traditional mountain villages. Often it is not even necessary to travel many kilometers to discover these scenes. Follow one of the many country roads and in no time the cars parked in the fashionable seaside resorts will be transformed into tractors and herders that lead their flock along the road.
The interior is without doubt an authentic area where even today the real Sardinia can be tasted and experienced. Very hospitable, rich in traditions and with an excellent Sardinian cuisine. The lush landscape is adorned by a pristine Mediterranean vegetation with hills that slowly turn into mountains with high peaks. Before you realize it, you are standing next to a natural water source, you bump right through the rugged nature with an old steam train or you are on the shore of a glittering lake.
Would you prefer to adjust one of our standard tours through Sardinia in terms of duration or route, is advice needed or do you want to receive a proposal for a tailor-made trip?
Write to us & receive a non-binding tour proposal!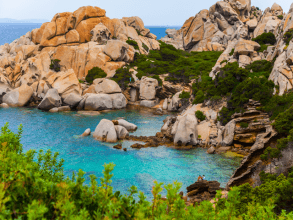 Sardinia tours from Sardinia4all
Sardinia4all is a 100% Sardinia travel provider. Because we are also located directly on the island, we know Sardinia like no other. With the
tour programs of our standard round trips through Sardinia
you also get a nice impression of the Island.
You can discover the highlights and visit authentic places both from the accommodations and on the way, but there is also time to simply relax on a beautiful dream beach. Of course, the special tour accommodations of Sardinia4all make this adventurous trip complete. The choice is yours between a week-long tour or a luxury 15-day tour of Sardinia. Traveling with children? Feel free to ask Sardinia4all about the possibilities. Which road trip suits you?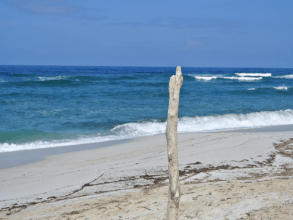 Compose your own Sardinia tour
What could be more fun than a holiday anticipation? With the help of the map of Sardinia, the many travel tips on the site of Sardinia4all.co.uk and a touch of creativity, you can map out your own tour route directly from home. Discover our
"Create your own Sardinia tour formula"
and create your own fly-drive, car or motorcycle tour today.
Based on your travel wishes, you can decide for yourself which regions you want to visit on the island, in which accommodation you would like to stay and you determine the duration of your holiday. You also have the option to take this tour with a rental car or your own car. A great tool to put together a tailor-made tour that suits you and your budget. Of course Sardinia4all "travels" with you. After receiving your request with the self-composed route, we will first check it and send you a no-obligation travel overview.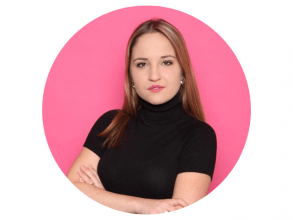 Have fun and if you have any questions, please let us know!

Giorgia Mameli
Sardinia4all