| | | |
| --- | --- | --- |
| ✓Holiday Homes on the beach | ✓North and South Sardinia | ✓Villa's with pool |




Book a Holiday Home in Sardinia
What are the advantages of staying in a holiday home in Sardinia? Our holiday homes offer a lot of comfort and the luxury villas have all the facilities you could wish for. It is your "own home" for a while, but then in Sardinia. Do you prefer a cheap holiday home, a house in a child-friendly holiday park, a luxury house with your own pool in the garden or would you rather spend your holiday exclusively in a villa on the beach? Whatever you are looking for, Sardinia4all has something for everyone. You can place a request directly online or ask for our help and receive advice without obligation. As Sardinia travel experts, we know the holiday homes on the island and are happy to help you find a vacation spot that fully meets your travel wishes! to help you find a vacation spot that fully meets your travel wishes!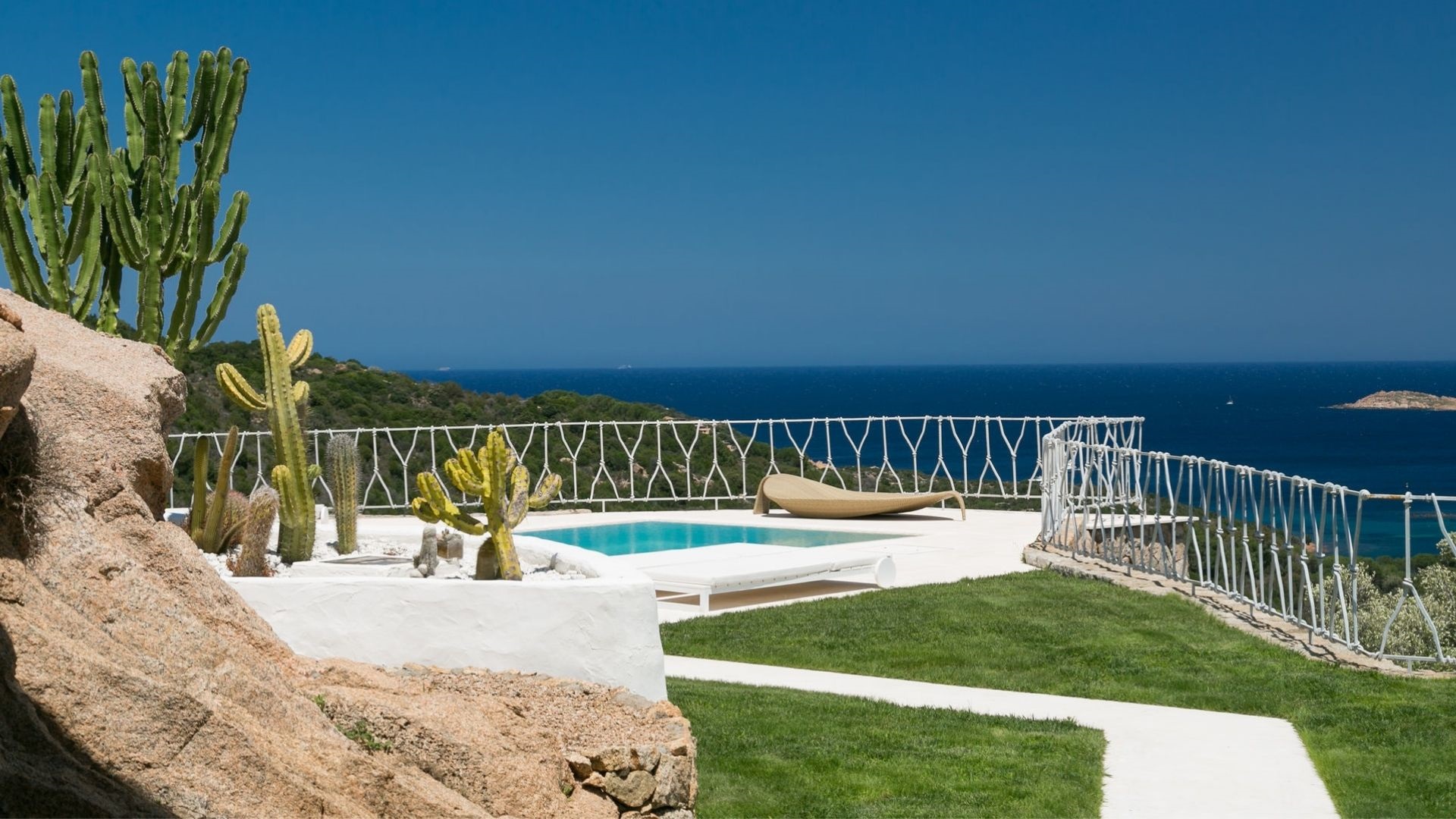 The advantages of renting a holiday home
Are you planning to spend your holiday in Sardinia and are you thinking about renting a holiday home or a cottage in a holiday park? Let's face it, there are many advantages for renting a holiday home. In the first place, it is often cheaper to rent a house, as luxurious as you want, compared to several hotel rooms. Especially if you are traveling with a large group, you will see that if you divide the rental price by the number of people, the price per night is a lot lower compared to a hotel holiday. Nice holiday apartments generally accommodate four to six people, while holiday homes often have six to fifteen sleeping places.
Your home during your holiday in Sardinia
In a house you are also completely free to determine what, where and when. You have a kitchen available and often there is also a barbecue. So you can freely determine what you would like to eat and at what time. Because you get the groceries yourself, you also save on the costs of going out to dinner every evening. And let's face it, eating your home-made meal on the terrace of your holiday villa while enjoying the sea view, chirping crickets in the background and a wine from Sardinia doesn't sound so bad?
Holiday homes are also ideal if you are traveling with children
If you travel with children, it is nice to have a little more room to play. For example, you can rent a house with a large garden where they can romp and play hide and seek. If you book a house with a private pool, then it is of course a party. Which child does not want to play in the water all day? Although it is holiday, you can keep the rhythm of home a bit by letting the children eat and sleep at their normal time. After all, in most hotels dinner is only served from eight o'clock. And when it is bedtime you can enjoy a nice quiet evening on the couch or on the veranda.
I'm going on holiday with the dog
On holiday with your dog? Even if you travel to Sardinia with your four-legged friend, you will find several pet-friendly holiday homes at Sardinia4all. Most homes have a completely enclosed garden so you can let your dog run in the garden. In addition to taking beautiful walks through nature, you will also find several dog beaches on the island where you can enjoy a holiday by the sea with your dog. Take a look at our selection of dog-friendly accommodations in Sardinia. There is certainly a nice option for you!
Holiday homes on the most ideal location
Are you from Sardinia and do you also have family members and friends living on the island? What could be more fun to spend your holiday in a holiday home in the most ideal place for you, where you can also invite family and acquaintances? This way you still have a holiday feeling and at the same time you can also enjoy everyone dear to you. In the evening you can enjoy a meal together for hours and maybe you still have a place to sleep so you can also invite a few guests to stay.


Explore Sardinia from your holiday home
With your own car you can explore the island of Sardinia from your holiday home. Nice places like Alghero and Cagliari are certainly worth a visit, but it is also worthwhile to visit the small authentic villages and the overwhelming nature in the interior. Are you more interested in an organized excursion? Have a look at our range of "experiences" in Sardinia! From the most beautiful boat trips and snorkeling excursions to great walking tours and interesting cooking workshops, everything is possible! And the great thing is that because you stay in a holiday home, you don't have to take anything into account. Isn't that how a vacation should be?
Beautiful in the summer, unique in the winter
Sardinia is on many bucket lists as the next summer holiday destination. Also not very strange because the island is well known for its beautiful beaches and crystal clear waters and is therefore also a destination for a dream holiday. But did you know that the early and late season are also beautiful? In these months it is a lot quieter and thanks to the pleasant Mediterranean climate you can also enjoy the sun, sea and beach during the day or experience an active holiday! Also for holidays during the cooler months of the year we have some beautiful holiday homes in our travel offer. From beautiful country houses in the middle of nature to cozy holiday homes on the beach, of course with heating, a fireplace and far away from the crowd!
Book your holiday home in Sardinia at Sardinia4all!
Whether you prefer cottages with a pool or holiday homes by the sea in East, South or North Sardinia, we have something for everyone.
Could you use some help in finding a holiday home or luxury villa for your holiday in Sardinia?
Tell me about your travel wishes; I am happy to give you personal advice.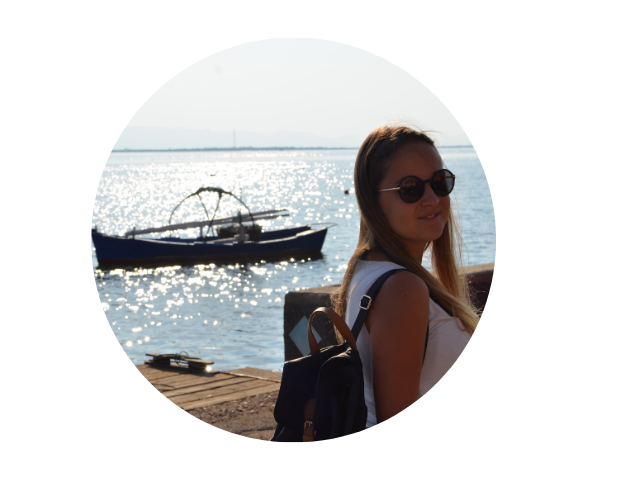 Giorgia - Sardinia4all