Wines and wineries in Sardinia
Sardinia is not only the island of paradisiacal beaches and turquoise seas, the nuraghe, the rugged Gennargentu and the lively towns. The pearl in the Mediterranean is also known for the production of beautiful wines. Cannonnau, Nepente, Vermentino, Nuragus, Malvasia, Vernaccia ... In this blog we will tell you more about the history of winegrowing in Sardinia and about the different grape varieties and we give tips for wine canteens that are more than worth a visit!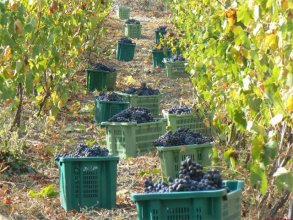 History
Did you know that wine has been produced in Sardinia for more than 3 millennia? Researchers recently discovered that the grapes found in Sardinia are the oldest in the world. Wine production therefore has a rich history. The different peoples that have occupied the island (think of: Phoenicians, Greeks, Carthaginians, Romans and Spaniards) have had a great influence on the winegrowing. Particularly over the past two decades, much progress has been made in wine production. The growers today produce about 3.5 million hectoliters per year!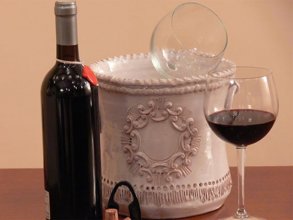 Grape varieties and wines
The two most famous grape varieties on the island are the Cannonnau and the Vermentino. The deep red, full-bodied Cannonau wine therefore tastes excellent with the meat and game dishes from this mountainous region. Our tip: try a Nepente di Oliena DOC.
Are you more of a fan of white wines? Then your holiday would not be complete without tasting the typical Vermentino. There are two different types: the Vermentino di Sardegna and the Vermentino di Gallura. The latter, which is produced in Olbia-Tempio, in the northeast of the island, is the only Sardinian wine to have the DOCG predicate. The dry, fruity wine goes perfectly with fish and shellfish, but also tastes good as an aperitif. Our tip: try the Lupus in Fabula from wine canteen Ólbios.
In the west, just south of Alghero, the Vernaccia grape is grown. The dry white wine pairs very well with one of the Sardinian specialties: bottarga. The Vernaccia di Oristano by Silvio Carta di Baratili San Pietro won the prize for best Italian wine in 2018 - so try!
Other wines that are well worth tasting: the young red Monica di Sardegna, a floral rosé or fruity red Carignano wine and a fresh white Nuragus. Salute!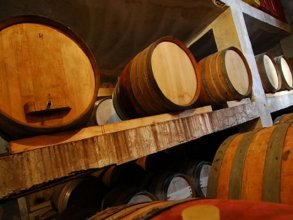 Wineries
A visit to a Sardinian winery is of course an absolute must for any holiday-loving wine lover. We have already listed a few of our favorites:
• Tenute Sella & Mosca in Alghero
• Tenute Ólbios in Olbia
• Cantine Surrau in Arzachena
• Cantina Contini in Oristano
• Cantina Is Argiolas in Serdiana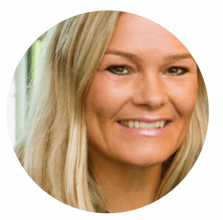 Would you like help putting together a unique holiday dedicated to food & wine in Sardinia?
Tell me about your holiday wishes
, I'll be happy to give you personal advice.
Bianca
Sardinia4all