Agriturismo Su Leunaxiu, Soleminis - Sardinia
Located at 20 kilometres form Cagliari, Sardinia's capital, this traditional farm offers you a cosy and tranquil stay. From this accommodation both the lively city and the long, sandy beaches of southern Sardinia are within easy reach!
Agriturismo Su Leunaxiu is a family farm in Soleminis located on an estate of 5 hectares. Vegetable gardens, vines and flowers surround this colourful agriturismo. The most important aspect of this accommodation is without a doubt its kitchen, where tasty dishes are made with lots of love. We recommend booking a stay based on half board, to really get to know the Sardinian cuisine and enjoy the high quality food served in the restaurant. Breakfast, which offers you a sneak preview of the tasty dishes served at night, consists of homemade jam, fresh fruits and cakes.
Agriturismo Su Leunaxiu has 5 comfortably decorated double rooms, provided with their own bathroom and air-conditioning. In every room an extra bed can be added on request. One room has the possibility to be turned into a family room with 4 beds.
A perfect stay for those...
Agriturismo Su Leunaxiu is perfectly suited for couples and families wanting to spend their holiday in a quiet and natural area, located at ca. 20 kilometres from various beaches and Cagliari. We recommend Su Leunaxiu to travellers looking for a stopover during a round trip across Sardinia as well!
Accommodation & facilities:
• Parking space
• Air-conditioning
• Ga...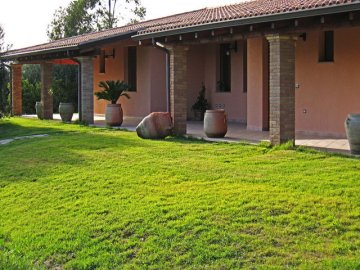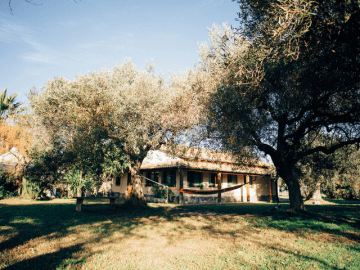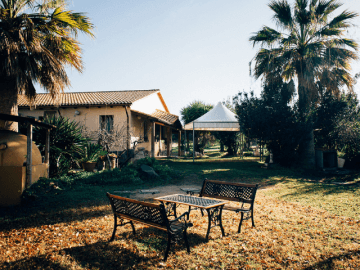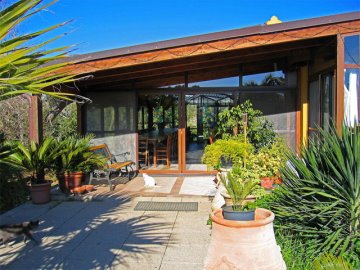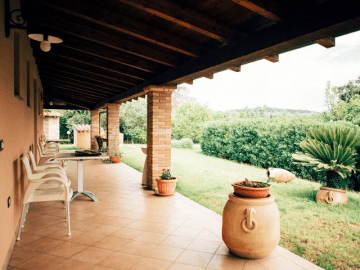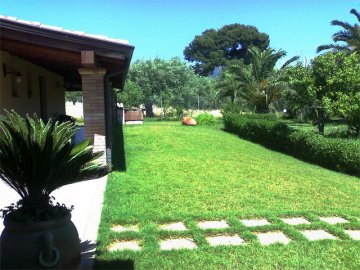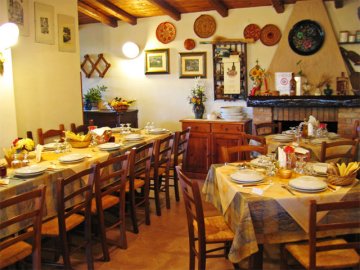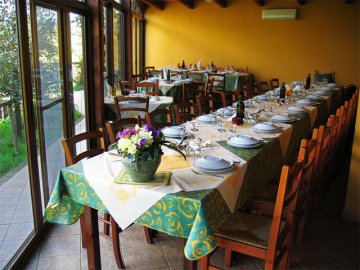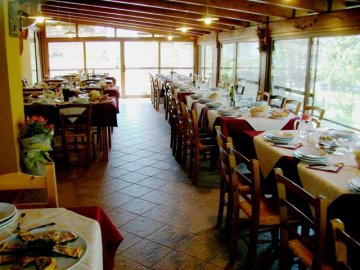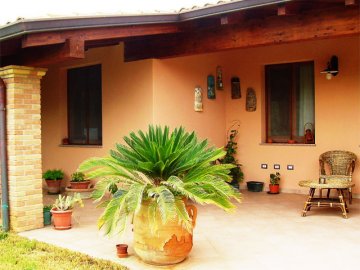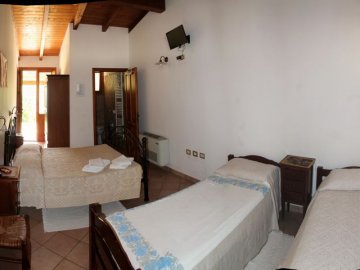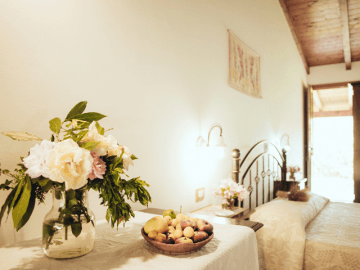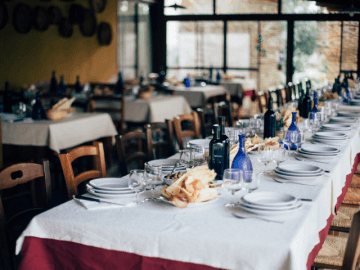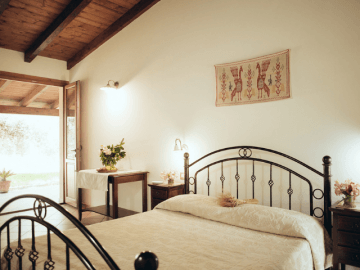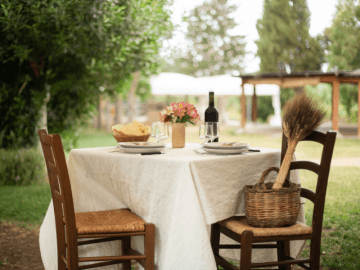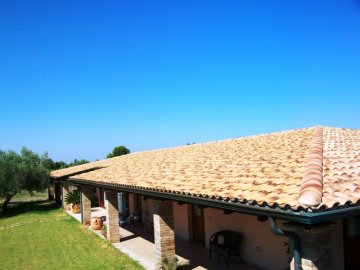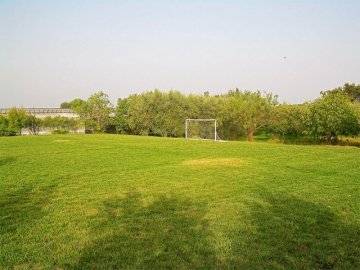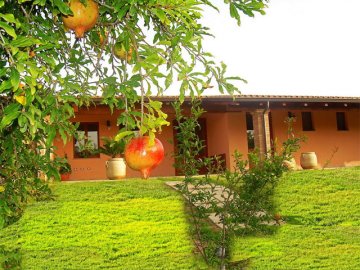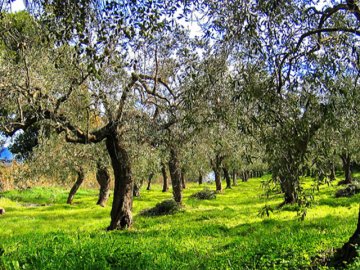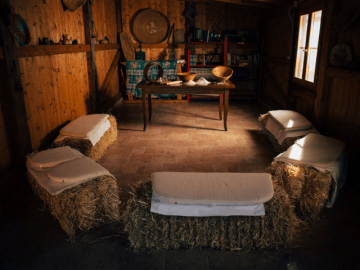 Agriturismo Su Leunaxiu
Discover the southern province of Cagliari
The province of Cagliari and its eponymous capital are located in south-west Sardinia. The daily ferries from Napels and Civitavecchia and large cruise liners sailing the Mediterranean moor in Cagliari's marina, which is situated right in front of the city centre, along the Via Roma. The city's own sandy beach Poetto (pronunciation: po-etto), stretching out for 8 kilometres, is very popular among the locals from April/May through the beginning of October. Located a few kilometres from the centre of Sardinia's capital, Cagliari-Elmas International Airport connects the capital to the main land.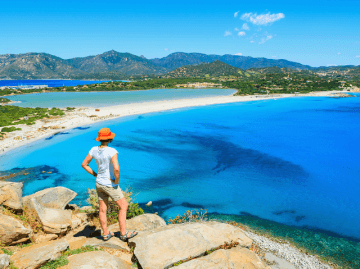 Lees meer
Prices
Rates are per person per night, breakfast included
Arrival: daily
Minimum stay: 1 night

+ Gutes und reichhaltiges Abendessen - kleines Zimmer, Klimaanlage hat nicht funktioniert. Lage: relativ weit von nächsten Tenstren entfernt
6.0
Anoniem
We had a great time. A beautiful island...
7.0
Familie van der Venne (NL)
A warm welcome in Su Leunaxiu and Cagliari in proximity
9.0
Peter van Cuijk (NL)
Such a delicious and authentic accommodation!
8.0
Mevrouw van der Hoorn (NL)
We had dinner once and that was phenomenal!!!
7.0
J. Raijmakers (NL)
Nice quiet base from which you can explore Cagliari.
7.0
Mevrouw Harsta (NL)
Gastvrijheid maakt gelukkig heel veel goed.
7.0
Dhr. Sebreghts (BE)
Good agriturism
8.0
Dhr. de Baer (BE)
Great food in this farmhouse
9.0
Dhr. Heijnen (NL)
For Guiseppe, Gabriela, Daniela and Vittorio nothing was too much
9.0
Dhr. Hoedekie (BE)
Very cozy and the food was excellent!
9.0
Dhr. van Aerschot (BE)
Perfect kitchen and a very rich breakfast
8.0
Dhr. Bosma (NL)
Agriturismo Su Leunaxiu for us too far from the sea.
6.0
Richard & Laura, Groningen (NL)