Wine Resort Leda' d'Ittiri, Alghero - Sardinia
If you are looking for a Sardinian winery in between endless vineyards and olive groves near Alghero, come and enjoy a stay at the luxury Wine Resort! Here Anna Maria and Antonella are sure to welcome you with open arms for a holiday in which hospitality, tranquility and good quality wines are highly valued.
Discover the north-west of Sardinia during a holiday at the beautiful Azienda Agricola Leda d' Ittiri, situated on the "Monte Doglia", only 8 kilometres away from the city of Alghero and 5 kilometres from the Fertilia airport. This charming and exclusive accommodation amidst broad vineyards used to be a colonial warehouse. In past times, after having discovered the fertile soil, the Italians started farming here. The agriturismo is known for their good quality wines and extra virgin olive oil.

Although recently renovated, the small and authentic details in the downstairs area of the farmhouse are still intact. Downstairs you can find a small and a large suite, while on the first floor four beautiful rooms have been created. The comfort rooms with private veranda are located right next to the main house. All rooms, equipped with every comfort but respecting the ancient Sardinian traditions, are tastefully designed. Each room has its own ensuite bathroom. Air-conditioning and Wi-Fi are available in every room.
Some suites are even provided with their own private veranda or balcony with view overlooking the vineyard. The Wine Resort is not suitable for children under the age of 12.

The former stables house an authentically decorated dining room where each morning breakfast is served. The doors lead to a beautiful terrace and a carefully landscaped garden, which offers the perfect spot to enjoy a nice glass of wine or an enthralling book. Enjoy a dip in the pool on the hot summer days or stretch your legs on a walk through the vines and olive trees near the resort.
Looking for a unique touch? Enjoy a tour around the estate's vineyards and olive groves, followed by a private tasting. For the travellers who are staying at the Wine Resort in September, the agriturismo offers the possibility to partake in the harvest of olives and grapes – the pride and glory of Leda' d'Ittiri!

A perfect stay for those...
The Wine Resort Leda d'Ittiri is perfect for travellers looking for a unique spot to find tranquillity, a stunning environment and delicious wines. The city of Alghero as well as the beautiful beaches in the vicinity are easily reached by car. Also for those looking for a place to stay just for a few days during a round trip across the island, Leda d'Ittiri is certainly worth your while!
Facilities and accommodation:
• Parking space
• Breakfast room
• Large...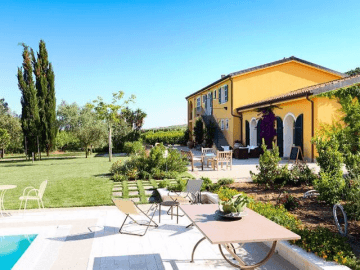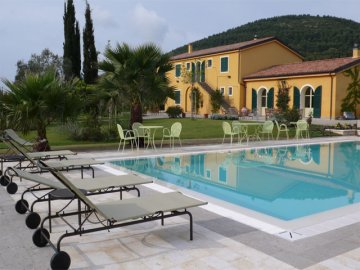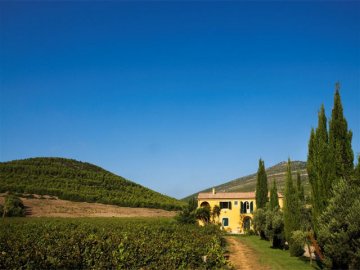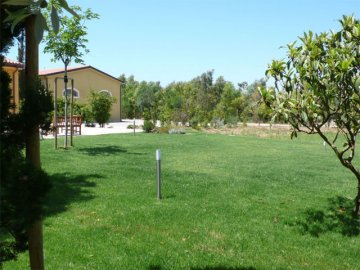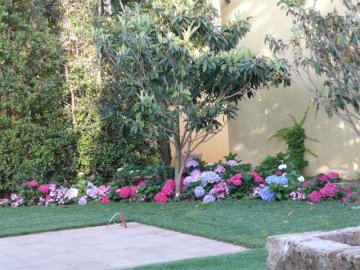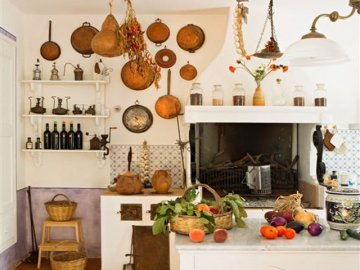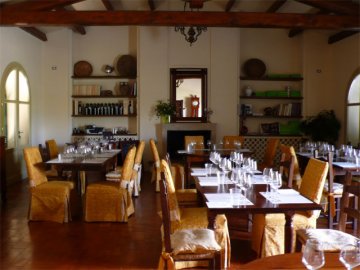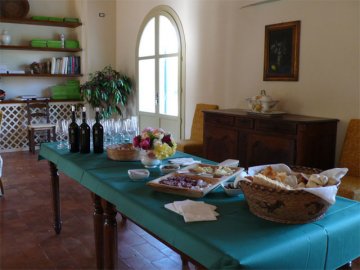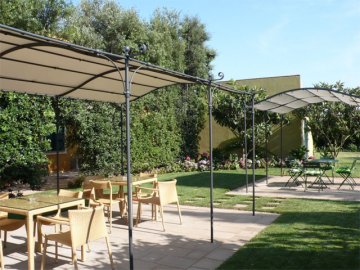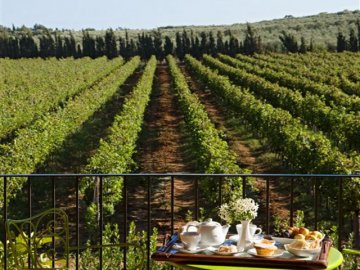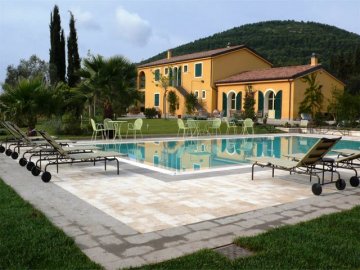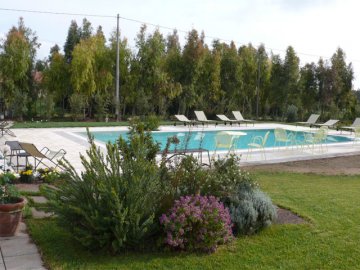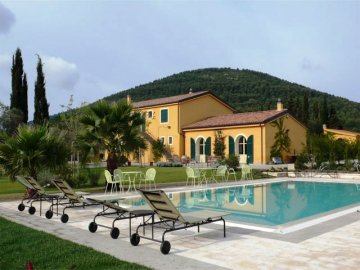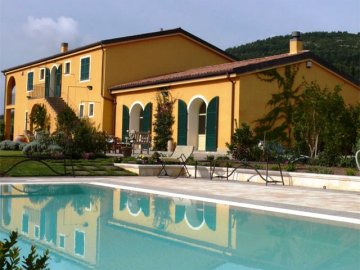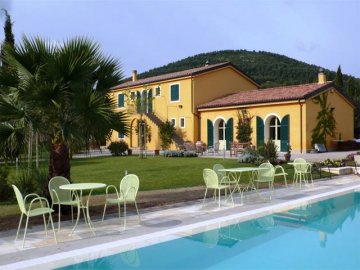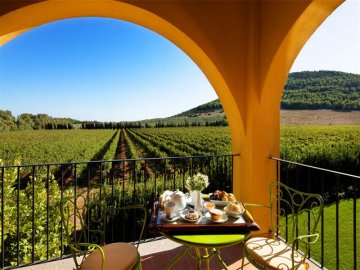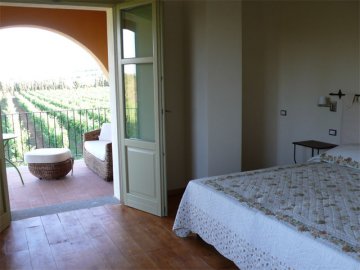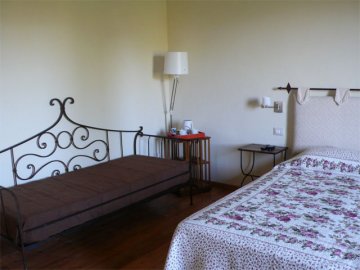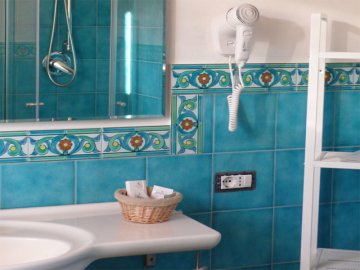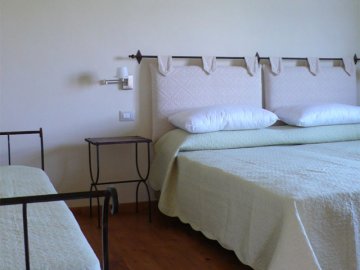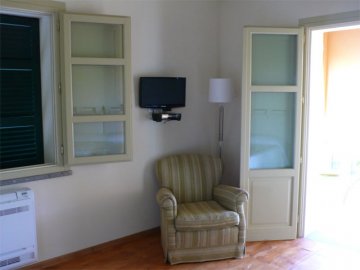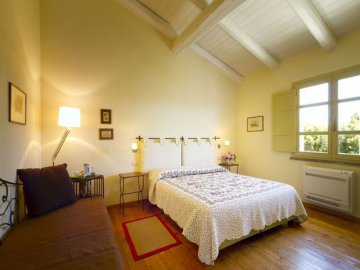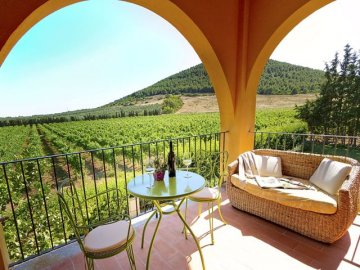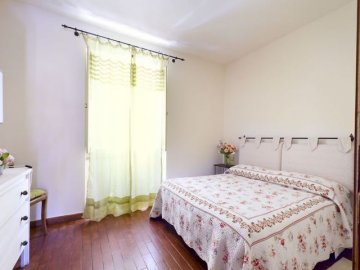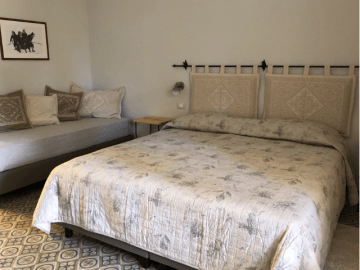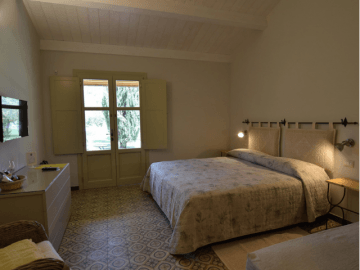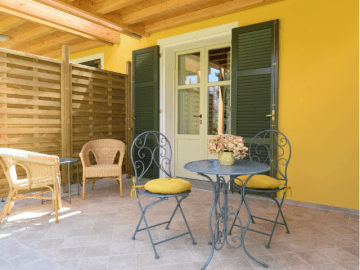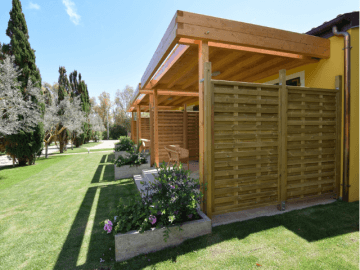 Wine Resort Leda' d'Ittiri
Alghero
The medieval Sardinian-Catalan coastal town Alghero, located in the north-west of Sardinia, dates back to 1102, when the nobel Doria family built a castle there. In the same period, this family also built a castle in
Castelsardo
. In the year 1353 the Spaniards seized power in Alghero, leaving many traces behind which are still visible today. The palazzos, city walls and defence towers are built in a Spanish style. The bilingual street names in both Catalan and Italian still reflect the proud heritage after more than 300 years of domination.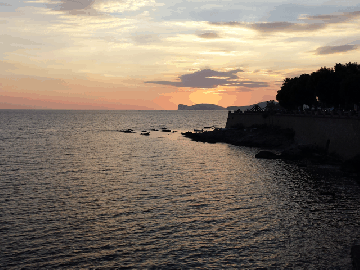 A cosy town on the northwest coast of Sardinia
The city is popular among tourists all year round. Its ideal location near the sea and within a 15-minute drive from Fertilia, Alghero's airport, makes for a perfect holiday destination. The old town consists of a maze of narrow cobbled alleys, decorated with laundry hanging out to dry on drying racks and makeshift clothes lines tied from balcony to balcony. In the city centre you can enjoy a stroll along the various piazzas with restaurants, bars, cafes and ice cream parlours or relax on the shaded terraces cooled by a fresh sea breeze. Don't forget to visit the well-known Neptune caves during your holiday in Alghero!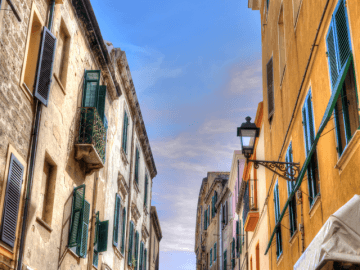 Capo Caccia, Grotte di Nettuno and Aragosta
Since Alghero is located on the "Riviera del Corallo", the "Coral Coast", most boutiques have various coral ornaments for sale. At night, as the sun sets behind cape Capo Caccia, the city is bathed in a beautiful orange light. At this time of night we recommend taking a walk along the boulevard and the harbour to one of Alghero's restaurants to enjoy the delicious seafood dishes. Don't forget to try the local specialty, "Aragosta alla Catalana" (lobster). Don't even forget to visit the well-known Neptune caves during your holiday in Alghero!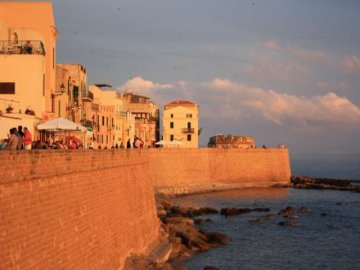 Discover the north-western province of Sassari
The province of Sassari is a fairly well-known province, due to the presence of the Fertilia Airport near Alghero which draws in many a tourist. Its eponymous capital, whose city centre consists of numerous narrow alleys, has a rich history. Villages such as Alghero, Stintino and the picturesque seaside town Castelsardo are the main highlights in the area, although the capital Sassari, which has been extensively renovated over the past years, is definitely worth a visit too.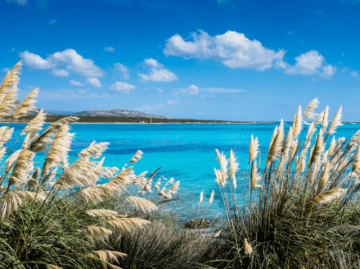 Lees meer
Prices
Rates are per person per night, breakfast included
Arrival: daily
Minimum stay: 2 nights; except for the period 03.07 - 28.08: 3 nights
Wine Resort Leda' d'Ittiri
Ontbijten deden we in de tuin met een mooi uitzicht op de wijngaard en de omringende bergen
9,0
M. Gravemaker
Fantastisch mooi, gewoon een paradijs
10,0
Claudia
Prima sfeervolle accomodatie, mooi gelegen in wijnstreek
8,0
Anoniem
Mooie uitzichten op de wijngaard, fantastische wijnproeverij, eerlijk eten, heerlijk zwembad en toppersoneel.
8,0
Karma
Wonderfully relaxed resort. Wine tasting and tour an absolute must!
10.0
Meta en Edwin Aalbers
Prachtige lokatie, supergoed zwembad, prima ontbijtservice. helaas met nauwelijks contact met de eigenaren..
8,0
Joze en Ronel
Als de eigenaresse iets vriendelijker was geweest, dan hadden we een 10 gegeven
9,0
Prachtig uitzicht over de wijnvelden
9.0
Dick en Marianne
Prachtplek! Mooie rondleiding in de wijngaard, leuke en lekkere wijnproeverij
9.0
Fred en Francis
As you are staying on a vineyard it would be nice to find a bottle of wine on arrival
9.0
A Damhuis (NL)
Wine Resort is zeker aan te raden!
9,0
Dhr. Moningka (NL)
Great!
8.0
Mw. Cornellissen - Bosman (NL)
I would recommend Wine Resort to anyone!
9.0
Mevr. Simons (NL)
Not cheap, but well worth it
10.0
Dhr. Vangilbergen (BE)
Beautiful!
9.0
Mw. de Jong (NL)