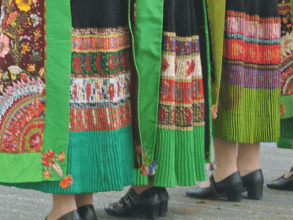 Autumn in Barbagia
"The days are getting shorter, the trees are losing their leaves and changeable weather is prevalent… autumn can already be felt. Sardinia follows exactly the same calendar but, thanks to its location, still enjoys wonderful Mediterranean temperatures. Plenty of sun during the day and cooler nights. A very nice period to enjoy the beautiful colors and scents that decorate the island in peace and to attend one of the many village festivals."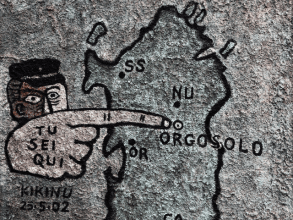 Picturesque villages open their doors
In this sultry late summer, but partly also in winter, Sardinia has even more in store for you! Combine your holiday with a visit to "Autunno in Barbagia" in the Nuoro region. An annual event in which 32 picturesque villages and authentic villages in the interior open their doors for a look behind the scenes. Very nice if you want to get to know the real Sardinia.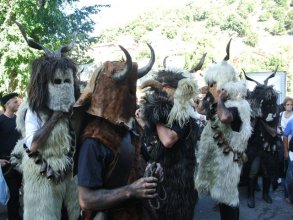 Own culture and associated traditions
Barbagia is a rugged and fascinating mountainous region in central Sardinia that spans the sides of the Gennargentu massif. Most of this massif is located in the province of Nuoro. A very varied region where time seems to have stood still. With a unique coastline and inland a beautiful untouched nature, mountains, deep valleys and waterfalls, you can still taste the real Sardinia here. Nuoro is also the island's most sparsely populated province. Over the years, Romans, Carthaginian "foreigners" have never managed to conquer this area. Especially for this reason, this very remote area has built up its own culture with the associated traditions, which have been preserved like nowhere else in Sardinia.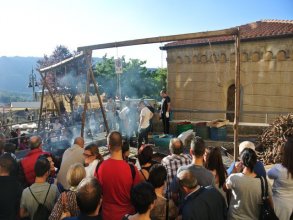 Roast suckling pigs and proud craftsmen
During the Autunno event in Barbagia, or "Autumn in Barbagia", song and folk dances in traditional costume enchant the piazza while the first suckling pigs are roasted on a spit in the narrow alleys. The local craftsmen use the courtyards of their homes as a workshop. Here they proudly show how various objects, including wood or iron, are made artistically. You can also participate in a tasty tasting at several places. From full wines, olive oil, pasta, honey, nougat and chestnuts to delicious sausages and spicy cheeses. Of course it is possible to buy these products. Maybe nice to take with you for those who stay at home!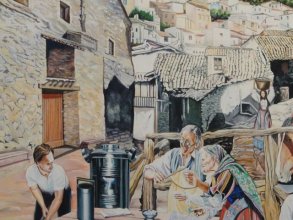 Calendar "Autunno in Barbagia 2019"
September
• Bitti 7-8 September
• Oliena 14th and 15th of September
• Austis 21st and 22nd September
• Orani 21st and 22nd of September
• Dorgali September 28-29
• Sarule September 28th to 29th
• Tonara September 28th and 29th

October
• Gavoi 5 and 6 October
• Lula 5 and 6 October
• Meana Sardo 5 and 6 October
• Lollove 12th and 13th October
• Onanì October 12th to 13th
• Orgosolo 12th and 13th October
• Belvì 19 and 20 October
• Sorgono 19 and 20 October
• Aritzo 26th and 27th October
• Ottana 26th and 27th October

November
• Desulo 1 to 3 November
• Mamoiada 1st to 3rd of November
• Nuoro 9th and 10th of November
• Tiana 9th and 10th of November
• Atzara 16 and 17 November
• Olzai 16 and 17 November
• Ovodda 16 and 17 November
• Ollolai 23 and 24 November
• Gadoni November 30th and December 1st
• Oniferi November 30th and December 1st
• Teti November 30th and December 1st

December
• Fonni 7 and 8 December
• Ortueri 7 and 8 December
• Orune 14th and 15th December