Traditional costume in Sardinia | A colorful spectacle
The tradition is still alive in Sardinia; especially during festivals and holidays, participants show off the traditional Sardinian costumes. Examples of this can be seen during the feast Sant 'Efisio in Cagliari. During the festivals, the squares come to life and people dance and sing. It is not uncommon to see that in some small inland villages the older people still use the Sardinian costumes in their daily life.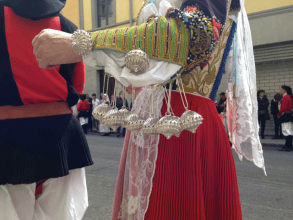 Traditional costumes in Sardinia are originally of Spanish and Moorish origin. This one is extremely colorful, full of embroidery and other decorations. On a remote island such as Sardinia, the clothing was not only a reference to the geographic origin of the wearer, but also indicated the wearer's place in society. Almost every village or city has its own traditional costume. There are more than 400 different costumes on the island.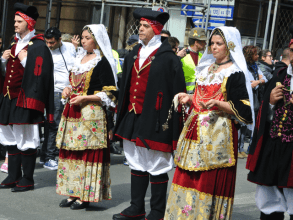 Although the individual garments vary widely, they have certain characteristics in common. For example, the women wear a veil or a scarf around the head, long pleated skirts and embroidered blouses. They show their wealth through gold jewelry. The men, on the other hand, almost all wear the same suit: a cap (which is called a "berretto"), a white blouse, a cardigan with over it and a tight-fitting jacket, worn with wide, dark trousers.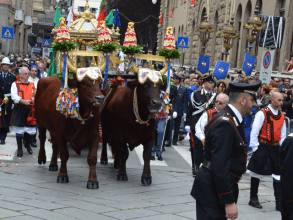 Many Sardinians still wear the traditionally crafted costume during village festivals and festivities. The streets are then colored by the many costumes colors. Such a local party is of course accompanied by music, dance and traditional delicacies. It is certainly worthwhile to attend one of these festivities. If you are not able to join this, the costumes can also be admired in the Museo del costume e delle tradizioni in Nuoro. The museum is located in Via A. Mereu 56 and is open between 9 am-1pm and 3 pm-7pm.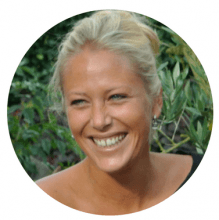 As a resident of the island, I know what Sardinia has to offer. Do you want to discover unique culinary spots during your holiday? a href="https://www.sardinia4all.com/core.sym/fe/algemeen/email.php?formuliergroep_id=11&formulier_id=40"target_blank">Tell me about your holiday wishes; I'll be happy to give you personal advice.

Marieke
Sardinia4all