Why Sardinia?
Sardinia
is the perfect holiday destination for those who love pure, authentic, delicious food, beautiful beaches, culture and nature and especially not looking for mass tourism. The predominant
pleasant temperatures
all year round, of course, play a very important role. To think that you this vacation paradise can be reached easily in only 2 hours flying time from many European countries.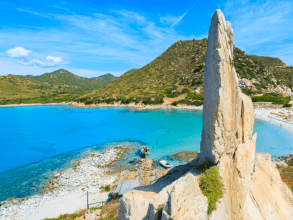 A pearl in the Mediterranean
For many Sardinia is, in contrast to Sicily, still a fairly unknown holiday destination. The island in the Mediterranean Sea belongs to Italy, has a surface of 24.090 mq., but has only 1.644.000 inhabitants. Most Sardinians live in the major cities as Cagliari, Nuoro, Alghero and Olbia. Due to the population density you will enjoy a quiet stay in the midst of unspoilt landscapes.

Dream beaches - you imagine yourself in the Caribbean!
The endless azure blue waters and beautiful beaches are the most famous aspect of Sardinia. The more than 1,800 kilometers long coastline is characterized by long pearly white sandy beaches, secluded bays and steep cliffs. This is one of the reasons that the island is particularly popular with travelers looking for a delicious meal, especially during the summer months.
Sun and beach holiday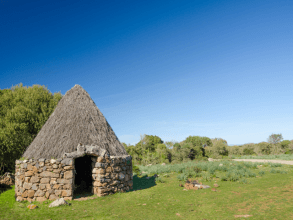 An interior full of secrets
Besides sun, sea and beach, Sardinia has more to offer. If you follow one of the coastal roads inland, you will reach through the rolling landscape characterized by the so-called
nuraghe
the rugged interior, a beautiful mountain area with picturesque villages full of secrets and rich in traditions. Here you can experience and taste the real Sardinia! A holiday in Sardinia without a visit to the interior is therefore not complete ...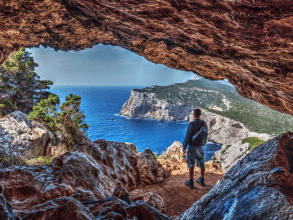 Experience Sardinia in a sporty or creative way
Outside the summer season, as soon as the temperatures drop slightly, the island is also ideal for an
active vacation
. There are numerous possibilities. How about a walking or cycling holiday, an adventurous horseback ride or a wonderful golf holiday? If you prefer to be creative with your hands, then it is nice to discover the secrets of Sardinian cuisine with a group of friends during a
cooking workshop
!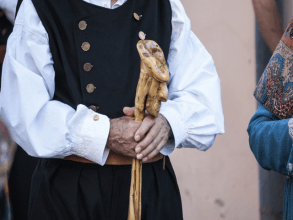 Sardinia, the blue zone of Europe
Did you know that Sardinia is one of the five "blue zones" on Earth? We are not talking about the beautiful blue waters, but about the inhabitants who live longer, healthier and more vital. Thanks to the daily lifestyle with lots of exercise, attention to "la famiglia", a Mediterranean diet and a good glass of red Cannonau wine, the island has many 100-year-olds!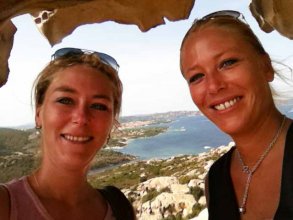 Experience unique Sardinia!
In short, experience undiscovered Sardinia together with Sardinia4all. Choose to stay in the authentic, wooded interior, the glamorous North or the pure South Sardinia! Can't choose? Our tours contain a nice mix and are therefore ideal for getting to know the different faces of Sardinia in a short time!
Travel organization Sardinia4all
will of course be happy to help you put together a unique, tailor-made holiday on this special Italian island!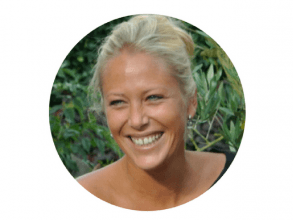 Would you like help putting together a unique holiday in Sardinia?
Tell me about your holiday wishes
, I'll be happy to give you personal advice.
Marieke
Sardinia4all