AgriRistoChic Resort Li Espi, Porto Pollo - Sardinia
The charming Li Espi is located in the undulating hills of Porto Pollo. Its rooms and apartments are housed in 3 traditional "stazzi". This accommodation is a lovely destination for an active holiday in north Sardinia. Attention kite surfers: Li Espi is the perfect base for a surf holiday!
The accommodation is strategically located at a mere 1000 metres from the beach and 4,5 kilometres from Palau. The rooms and apartments are housed in 3 traditional "stazzi" overlooking the beaches of Porto Pollo and Isola dei Gabbiani. Besides producing mirto and grappa, Daniela loves to care for her guests. In the morning you can enjoy a breakfast buffet with sweet breads, eggs, fruit and yoghurt. Savoury products, such as cheeses and meat, are available on request. At night the restaurant serves a typical Sardinian dinner. Would you like to try the products of this "turismo rurale"? Tastings can be organised on request!
The rooms of Li Espi are basic yet comfortable. All featuring air-conditioning and a refrigerator, some rooms overlook the lush garden while others offer a stunning view across the Street of Bonifacio and Corsica. The rooms are cleaned daily. Bath towels and bed linen are changed every 4 days.
The 2 apartments are perfectly suited for families. Both feature a spacious living room with open-plan kitchen, a colourful bathroom with shower and 2 double bedrooms. Even during the hot summer days the apartments stay cool because of the thick walls and smal windows. The verandas overlook the neighbouring island of Corsica.
A perfect stay for those...
AgriRistoChic Resort Li Espi is perfectly suited for travellers looking for an intimate accommodation in a tranquil location in north Sardinia, at ca. 1000 metres from the coast. This accommodation in Porto Pollo is a perfect base for kite surfers!

Accommodation & facilities:
• Restaurant
• Bar
• Parking space
• Wi-F...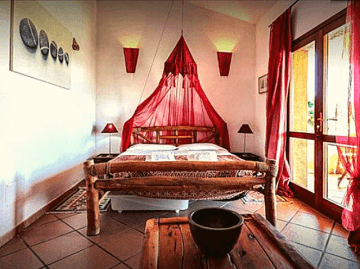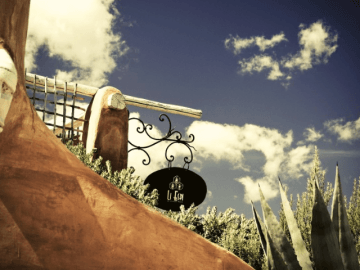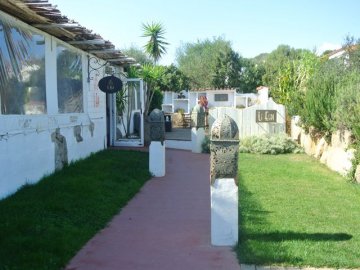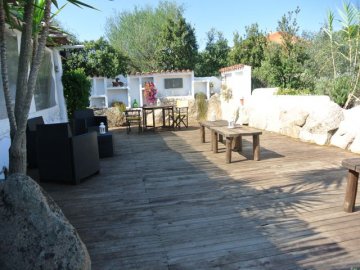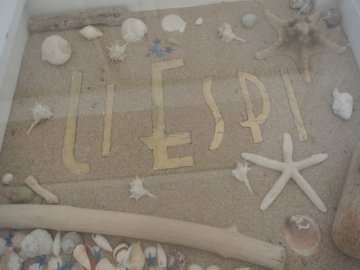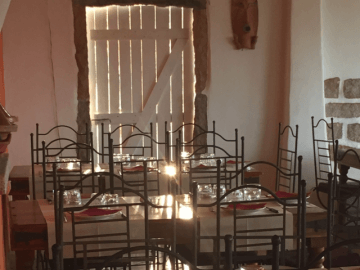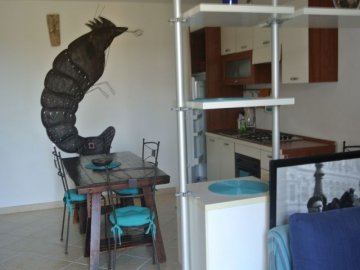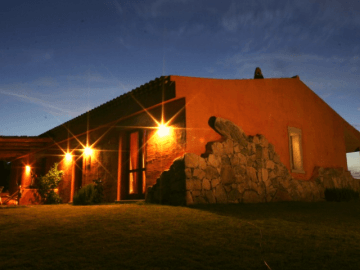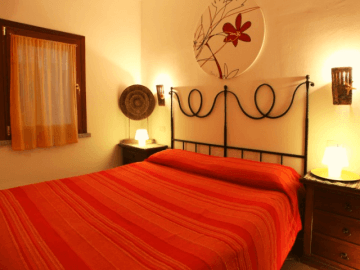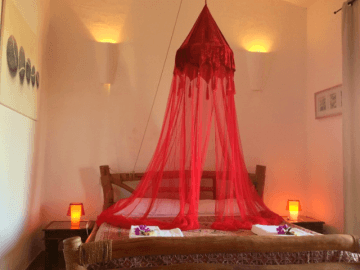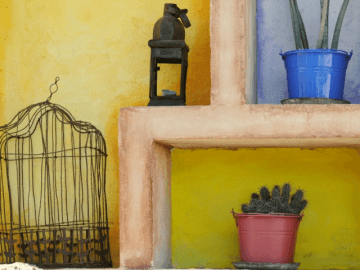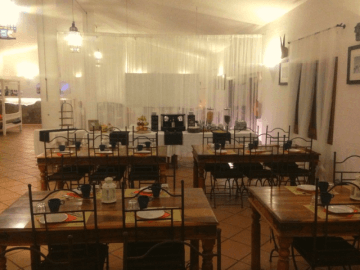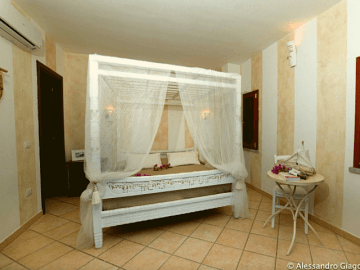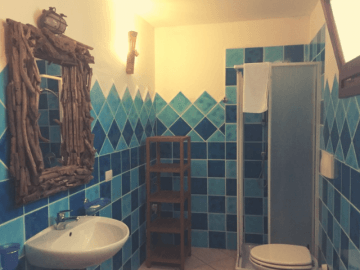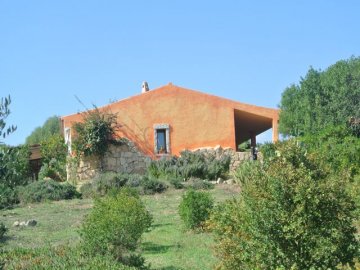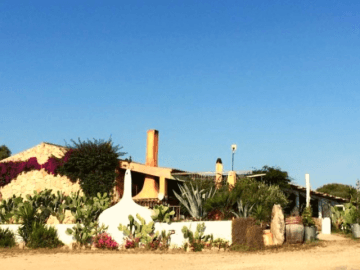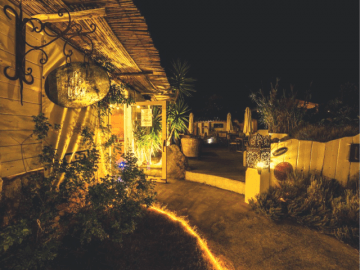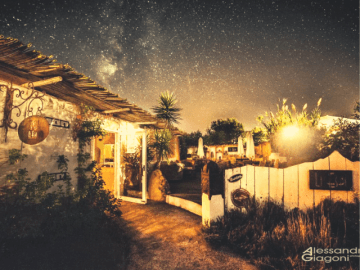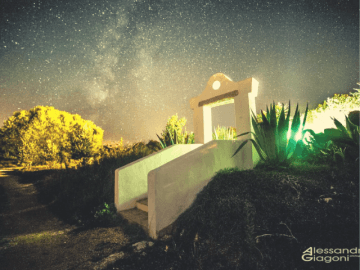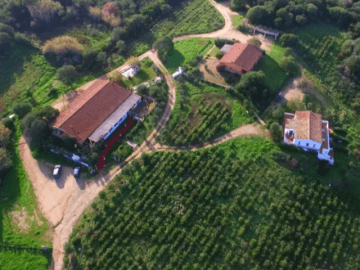 AgriRistoChic Resort Li Espi
Porto Pollo
Porto Pollo in north Sardinia is the perfect destination for a surf holiday. It's located in between Santa Teresa di Gallura and Palau and sheltered by the islands La Maddalena and Isola dei Gabbiani. The coastline consists of 2 broad bays with fine white sand and crystal clear water. Because of the ever present wind the area is very popular among surfers and sailors. There are several sailing and (kite) surfing schools near this surf hot spot.
From Palau, ca. 6 kilometres from Porto Pollo, ferries depart daily to the archipelago La Maddalena and to the neighbouring Corsica. The huge granite cliffs in the area will take your breath away. Palau's city centre houses many restaurants. During the summer months you can also visit its night market.
The lively Santa Teresa di Gallura, located on a granite plateau on the northern tip of Sardinia, is definitely worth a visit as well.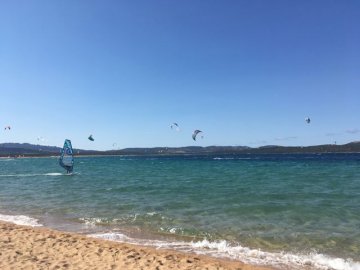 Discover the province of Olbia-Tempio in north Sardinia
Olbia-Tempio is one of the most popular holiday destinations in Sardinia. It's the perfect province for a relaxing beach holiday because of the countless bays and broad sandy beaches here. Its landscape is furthermore characterized by a lush Mediterranean vegetation and impressive rocks. The province is an international crossroads for numerous visitors, thanks to the international Olbia-Costa Smeralda Airport and Olbia's marina, where ferries from Genoa, Livorno, Piombino and Civitavecchia arrive daily.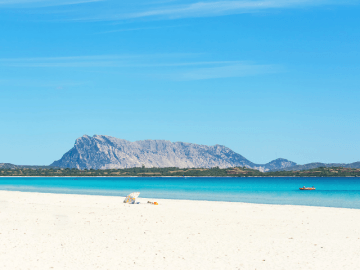 Lees meer
Prices
Rates are per room per night, breakfast included / Rates are per apartment per night (lodging only)
Arrival: daily
Minimum stay: Rooms: 1 night - Apartments: 3 nights in july and 6 nights in august

Supplements (optional):
• Cot: € 10 per night
• Half board: € 20 per person (drinks excl.)
• Dogs are welkom no additional costs
• Breakfast for the apartment € 8 per person per breakfast
• Daily cleaning for the apartment € 15 per hour
AgriRistoChic Resort Li Espi
Tja wat zal ik hier van zeggen
4.0
Peter
Minimaal ontbijt ten opzichte van andere locatie's.
7.0
Marianne en Toin
Zeker een 8,5 waard!
8,5
N. van Nierop

You might like this as well