Clubhotel Morisco ****, Cannigione - Sardinia
Beautiful complex, large swimming pool, soft-all-inclusive service and in the middle of the city: this beautiful club hotel in Cannigione, not far from the Costa Smeralda, is ideal for a relaxing holiday in Sardinia!
In the Clubhotel Morisco, which is located in the northeast of the island, you can expect a location in the middle of the village, near the marina and within walking distance of the beach. Discover the most beautiful sandy coves directly on the Gulf of Arzachena, located near the Costa Smeralda or beaches hidden between the granite rocks around Palau and Santa Teresa Gallura. Back at the hotel you will find a large swimming pool, various entertainment venues for young and old and a soft all-inclusive offer with breakfast buffet, pizza and snack bar for lunch, an open bar from 3 p.m. and a dinner buffet including drinks (water and house wine). - all at family-friendly prices!
All 164 standard rooms are located in the main building, which are arranged in the shape of a crescent moon around the pool. Most rooms have a balcony or terrace and are available as double, triple and quadruple rooms, with sea views from the balcony at an additional cost. Air conditioning, safe, television and Wi-Fi is available in all rooms.
In July and August there is a lot going on in the hotel - especially for young guests. In the mini club (from 4 to 11 years) and junior club (from 12 to 17 years) there is sports, fun and games with the Italian animation team and for adults there is day and evening entertainment. Six times a week, the piano bar provides an atmospheric end to the day with live music. The all-inclusive hotel offers a rich Italian and international breakfast buffet and a snack buffet with pizzas, foccaccia specialties and savory snacks from 15:00 to 16:30. The extensive dinner buffet and Sardinian specialties once a week round off the catering offer. Wine and water are included with dinner. The Open Bar is open from 3 pm to 10 pm and offers schnapps, Mirto liqueur, limoncello, draft beer and house wine and of course soft drinks, water, tea, coffee and cappuccino.
But actually a holiday in Cannigione is far too exciting to spend free time in the club or by the large hotel pool: the former fishing village of Cannigione is a 20-30 minute walk away and the walk there always leads along the sea. Cannigione is part of Arzachena and is known for its marina. But Cannigione has more to offer! In recent years, numerous shops, nice restaurants and aperitivo bars have settled in and the former transit point has grown into a cozy holiday destination. The fantastic beaches of Tanca Manna and Mannena, which can also be reached by a small shuttle bus, are just a few minutes' drive to the north. The car can therefore stand still for most of the holiday!
A perfect stay for those...
Located in the North East, this all-round good value hotel is ideal if you want to make a long stopover during a tour of Sardinia and also for a family beach holiday.
Hotel:
• All-inclusive restaurant with snacks during lunch, dinner incl...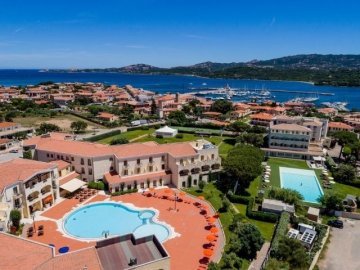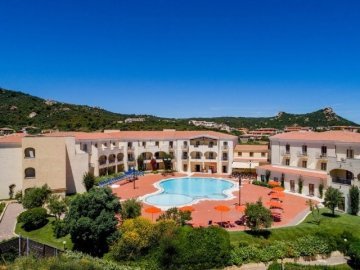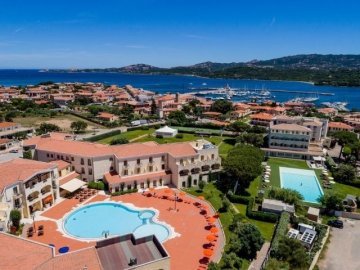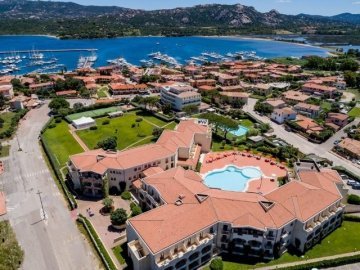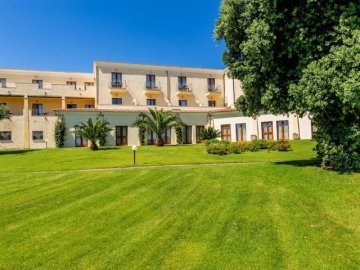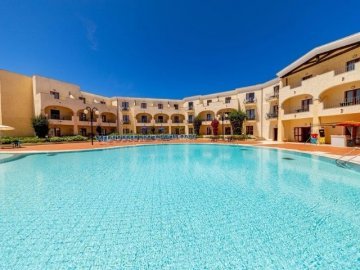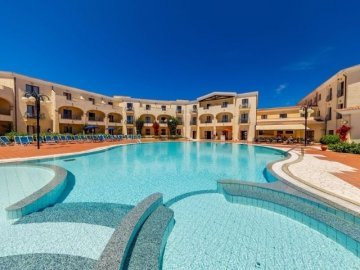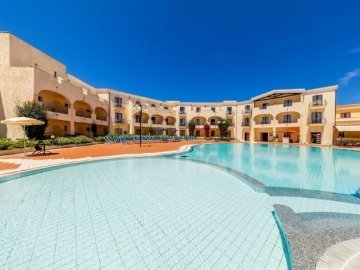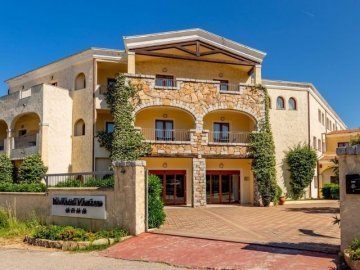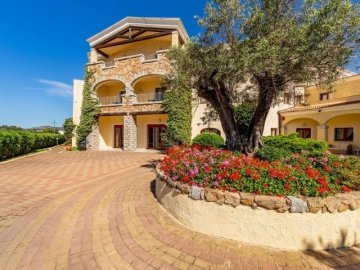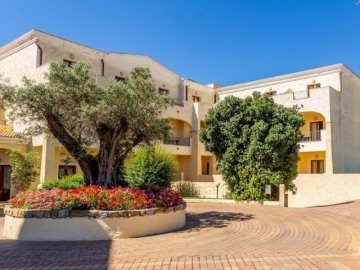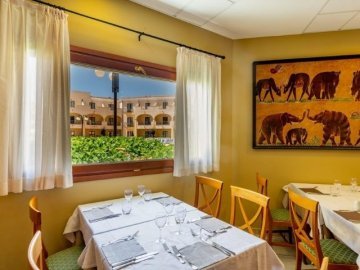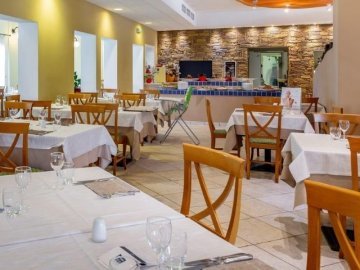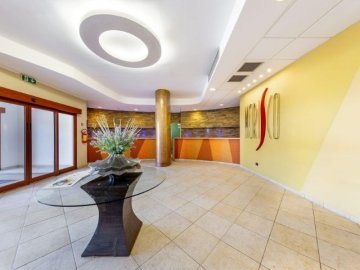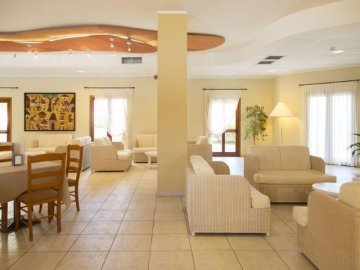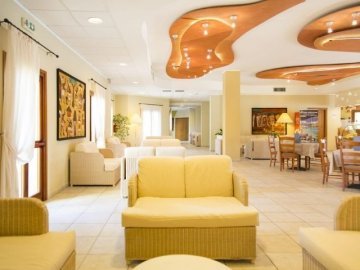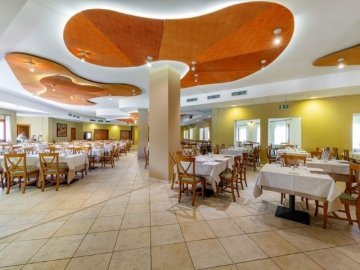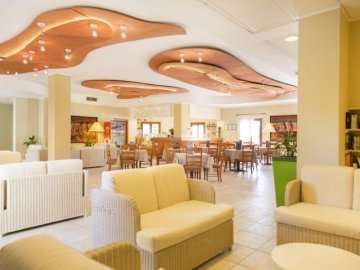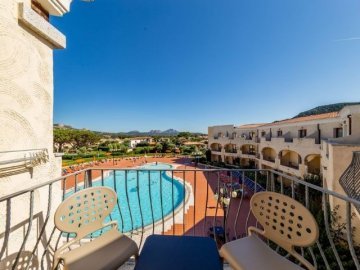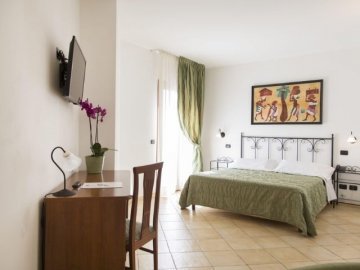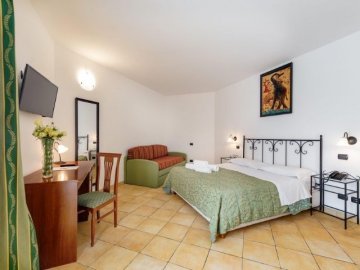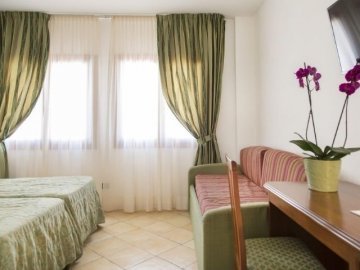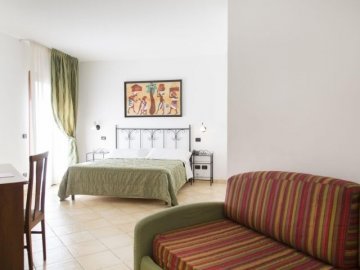 Clubhotel Morisco
Cannigione
The former fishing village of Cannigione is part of Arzachena and is known for its marina and sports harbour. Nowadays numerous of excursion boats to the islands of the La Maddalena archipelago depart from the harbour. But Cannigione has more to offer! In the last view years lot of shops, nice restaurants and aperitivo bars have been established and the former fishing village transformed into a pleasant stay for your holiday. Just north of Cannigione is a beautiful beach, along the coast towards
Palau
there you will find the new holiday area La Conia. La Conia does not have a city center, but restaurants and pizzerias located by the sea. The fantastic beaches of Tanca Manna and Mannena are just a few minutes' drive north.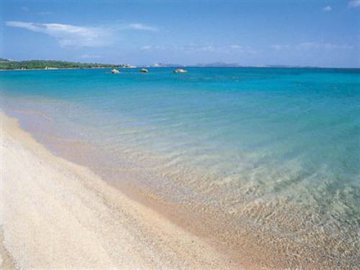 Discover the province of Olbia-Tempio in north Sardinia
Olbia-Tempio is one of the most popular holiday destinations in Sardinia. It's the perfect province for a relaxing beach holiday because of the countless bays and broad sandy beaches here. Its landscape is furthermore characterized by a lush Mediterranean vegetation and impressive rocks. The province is an international crossroads for numerous visitors, thanks to the international Olbia-Costa Smeralda Airport and Olbia's marina, where ferries from Genoa, Livorno, Piombino and Civitavecchia arrive daily.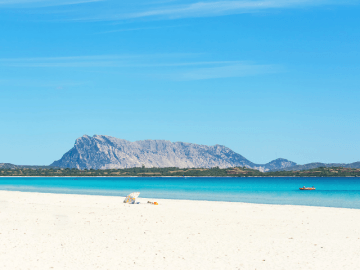 Lees meer
Prices
The rates are per person per night based on soft inclusive breakfast, afternoon snack, dinner incl. water and house wine and open bar between 15:00 and 22:00.
Arrival: daily
Minimum stay: 5 nights with the exception of the period 01.07 - 16.09 minimum 7

Book your holiday now with early bird discount!
• Until 30.03.2022: 10% discount on a holiday in 2022

Additional options (not required):
• Cot 0-1 years: € 10 per night
• Small pets: € 20 per night