B&B Lu Pastruccialeddu, Arzachena - Sardinia
B&B Lu Pastruccialeddu is located in a traditional country farm on the grand estate Pastruccialeddu. This accommodation with pool is the perfect place to enjoy a relaxing holiday in a familiar ambiance, surrounded by the scenic beauty of its environment filled with granite formations.
Lu Pastruccialeddu, located in north Sardinia not too far from the stunning Costa Smeralda, is housed in an authentic country farm which dates back to the 1800s, called a "stazzo". Surrounded by 50 hectares filled with olive groves and century old oak trees, Lu Pastruccialeddu is a quiet B&B where you cannot only relax by the pool but also enjoy the many sights and bays in the area. Its host Caterina loves to surprise you every morning with tables filled with homemade cakes, biscuits and marmalade for breakfast. Apart from Italian, she speaks English and French as well.
The B&B has 7 guestrooms, all of which are decorated in a traditionally Sardinian style. All rooms feature a private bathroom, television and refrigerator. The rooms and junior suites are suited for 2 to 4 guests.
A perfect stay for those...
If you're looking for an authentic accommodation with pool that offers a stay in a familiar ambiance, we recommend spending (a part of) your holiday at Lu Pastruccialeddu!
Accommodation & facilities:
• Parking space
• Swimming pool
• Garden
...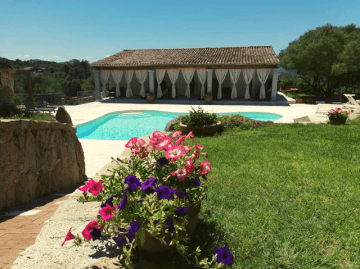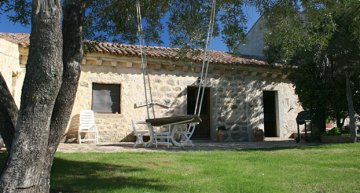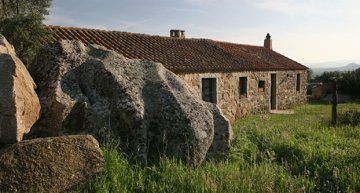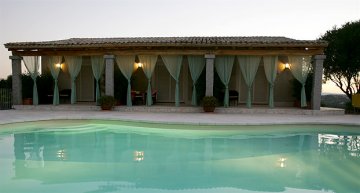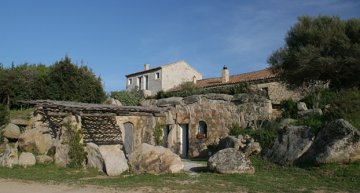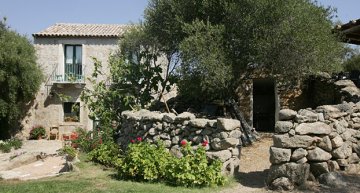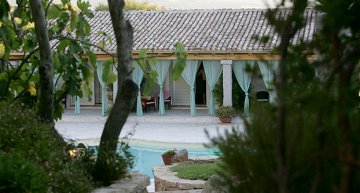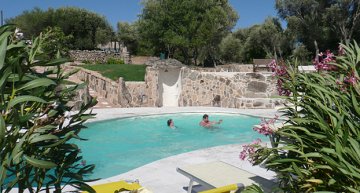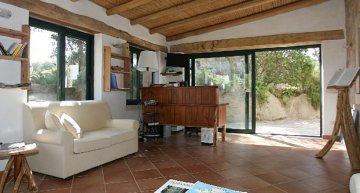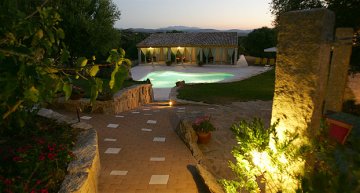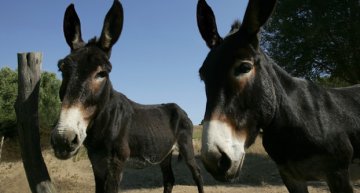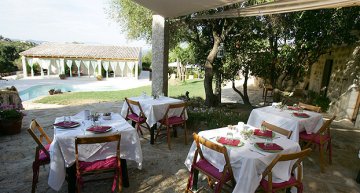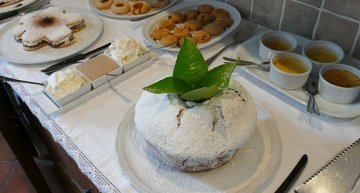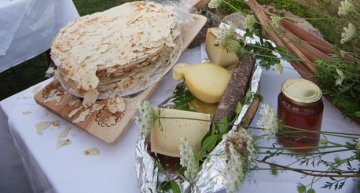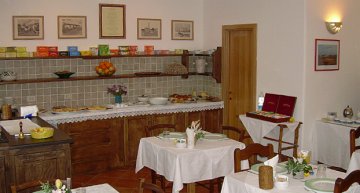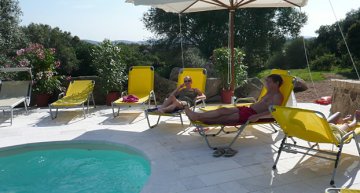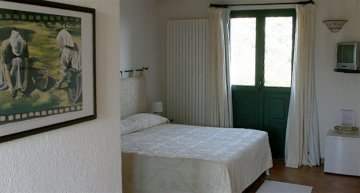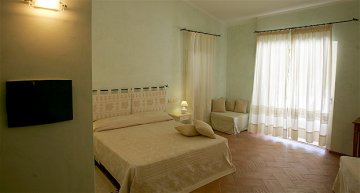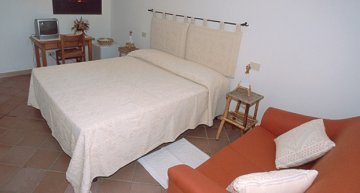 B&B Lu Pastruccialeddu
Arzachena
Arzachena is located in north-east Sardinia, at ca. 25 kilometres from Olbia, in the area known as the Gallura region. The territory of the commune of Arzachena stretches for a surface area of around 228 m², including a spectacular coastline of approximately 80 kilometres characterised by countless bays and beaches. When visiting this area, neighbouring the famous Costa Smeralda, you'll be surprised by the many impressive rock formations. The region was known by the Romans as "Turibulum", after a mushroom-shaped rock which nowadays is the symbol of the town.
The area is known for the presence of "stazzi", rectangular houses in Sardinian granite, consisting of 1 or 2 rooms, originally used by shepherds as a stopover or shelter on their journeys. Through the years most of them have been transformed into houses or agriturismi.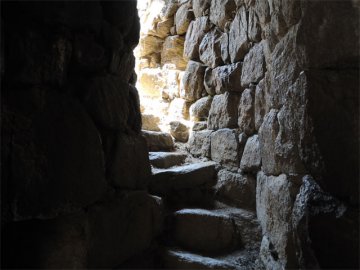 Discover the province of Olbia-Tempio in north Sardinia
Olbia-Tempio is one of the most popular holiday destinations in Sardinia. It's the perfect province for a relaxing beach holiday because of the countless bays and broad sandy beaches here. Its landscape is furthermore characterized by a lush Mediterranean vegetation and impressive rocks. The province is an international crossroads for numerous visitors, thanks to the international Olbia-Costa Smeralda Airport and Olbia's marina, where ferries from Genoa, Livorno, Piombino and Civitavecchia arrive daily.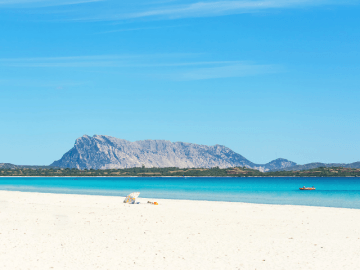 Lees meer
Prices
Rates are per person per night, breakfast included
Arrival: daily
Minimum stay: 1 night, except four nights in period 01.06 - 30.09

Discounts for children:
When staying in a triple or quadruple room or Family Suite we will apply the following discounts after having received your request:
• 0 - 9 years old: € 5 reduction per night

Geen airco, nadelig bij 34 graden
6,0
Anoniem
Wat hebben wij hier genoten met onze vrienden wauw!!
10,0
Jean & Simone
Mooie omgeving, dichtbij Arzachena, gezellig, vlakbij mooie wijngaard , proeverij is aanrader
9,0
Anoniem
Hele leuke, mooie en verschillende B&B adressen
8,0
Arie
Nice quiet and beautifully situated B&B. Good breakfast. 30 min drive from beaches. Nice restaurants in the area. (Bed was too hard and too short for us ...).
9,0
Meta en Edwin Aalbers
De accommodatie en het zwembad was zeer klein, erg gehorig
5,0
Roland
Mooie, lichte en schone familiekamer op een idyllische locatie
10,0
Janneke
Prachtig idyllische plek! Waanzinnig ontbijt.
9,0
Eva
Prima kamer, fantastisch ontbijt en heerlijk zwembad.
Gerrie
Een echte aanrader
10,0
Fam. Kouwenhoven
Fijne kamer aan t zwembad, receptieruimte met drankjes
9,0
Thecla
Uitstekend ontbijt en mooie omgeving. Vriendelijk personeel.
9.0
Tom
Top! Wij willen zeker nog een keer terug en waren echt verrast door het mooie groene eiland!
10.0
Ellis
Een geweldige vakantie op een prachtig eiland
10,0
Rene en Pascalle
Fijne omgeving met leuke stadjes/haventjes waar je heerlijk kunt eten.
10.0
Anoniem
Goede locatie. Netjes en verzorgd.
9,0
Anoniem
Mooie rustige locatie in het achterland van Costa Smeralda
8,0
Suzan
Nice location in the countryside only 15 m. from the beach
8,0
Anoniem
Nice location in the countryside only 15 m. from the beach
9,0
Anoniem
Lu Pastruccialeddu
10,0
MJ Bom
Zeer mooie B&B en geweldig uitzicht
10.0
Thomas Nele (België)
Nice accommodation, pleasant seats by the pool.
7.0
Anoniem
Domein is super netjes, gewoon top!
10.0
Anneke
Nice cottages, excellent pool not far from the Costa Smeralda
8.0
Marjon
Aan alles is gedacht
9,0
Michael
Many beaches and nature
10.0
Brenda
Peaceful relaxed atmosphere and environment
9.0
A Damhuis (NL)
Very beautiful island
8.0
van der Wees (NL)
Mooie omgeving lekker wandelen en het strand niet ver met de auto.
8,0
Dhr. Moningka (NL)
Alles zelfgemaakt. Dat past ook bij de sfeer en wat je verwacht.
8.0
Simone, Tim & Berber (NL)
Lu Pastruccialeddu is absolutely fantastic
10.0
Mw. Cazemier (NL)
Vriendelijk eiland met genoeg te zien en te wandelen.
9.0
Mw. van Driel (NL)
Heerlijke dagen gehad in deze mooie B&B!
7.0
Mw. Stoop
Hele mooie B&B op een mooie plek
8.0
Fam. van der Venne
Heel goede bed en breakfast in Arzachena
8.0
Dhr. Galdermans (NL)
Een vakantie om nooit te vergeten
8.0
Mw. Frijlink