Jeep safari to Bidderosa and Capo Comino in Eastern Sardinia
The northern part of the east coast of Sardinia is well known for its long beaches of fine sand, hidden coves between granite cliffs, lush pine forests and white dunes. The two pearls of this area are the Bidderosa Oasis and the Capo Comino coast. This full-day excursion, which takes place every Tuesday, allows you to discover these natural beauties and discover ancient secrets aboard a Jeep.


The nature reserve and the beach of Bidderosa
You can board in Cala Gonone or half an hour later in Orosei. You will be driven by Jeep to the protected oasis of Bidderosa. A first stop is planned on the beach of the same name "Spiaggia di Bidderosa" - which is part of the protected nature reserve. After spending a few hours on the beautiful beach and having a wonderful swim in the bright blue sea, you will leave for Capo Comino.


Plenty of views from the beach of Capo Comino
The trip on unpaved roads takes you through pine forests and along the salt lake of Sa Curcurica. Afterwards you can enjoy the amazing view over the bay and one of the most beautiful seas of the island of Sardinia. The next stop is at the beach of Capo Comino, well known for its high sand dunes and views of the lighthouse of Capo Comino, the island of Isola Rossa and the limestone massif of Monte Albo. A wonderful place to take pictures!

Good to know:
• Number of participants: Minimum 4 - Maximum 16
• Departure from Orosei
• Spoken languages: English, German, Frand, Spanish, Italian
• Duration: 08.00 am - 4.00 pm (If you board in Orosei, you are expected at 08.30)
• Suitable for: All travelers from 4 years old
• Included in the excursion: Tour by Jeep, Guide, Insurance, Entrance to Bidderosa Nature Reserve
• Bring your own: Walking shoes, Head protection, lunch, snack, water (minimum 2 liters)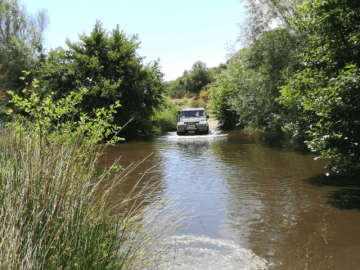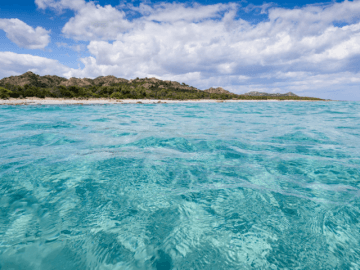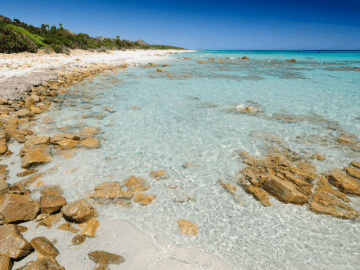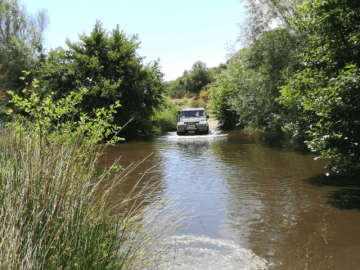 Jeeptour naar Bidderosa en Capo Comino