Albergo Diffuso Mannois, Orosei - Sardinië
In this hotel in Orosei you'll enjoy your much deserved Sardinian holiday in a very special way: former stables have been transformed into tastefully decorated hotel rooms, where modern comfort and the traditional Sardinia have been combined effortlessly!
Albergo Diffuso Mannois is located in Orosei, a small, authentic and historic village in the province of Nuoro, not too far from the stunning east coast. The hotel's 18 guest rooms are housed in 3 different buildings located in the heart of the village.
Housing 7 rooms, "Su Rosariu" constitutes the heart of the accommodation. This country house dating back to the 1900s used to house 3 farmers from Orosei. Guests staying here will experience the ancestors' history while enjoying modern comforts. The shared reception, bar and breakfast room are housed here as well. Its spectacular courtyard is a lovely place to enjoy breakfast or several tastings of local products outdoors during the summer months. At ca. 150 metres from the main building "Sa Dommo" is located, an old white house in the historic city centre with 5 spacious and elegant rooms, porches and stunning views. "Sa Turre", a fascinating and mystical palace where the local baker used to stay, houses 6 rooms. Guests staying here will enjoy the beautiful view across a large part of Orosei bay. On the fourth floor, on the panoramic terrace, this villa houses the á la carte restaurant, which is open in the evenings from June 1 to September 30.
The spacious apartments are located in the Dependance Via Sebastiano. The apartments are modernly furnished and equipped with a bright interior. Each apartment has two bedrooms with a double bed and one bedroom with a single bed. The living room has a fully equipped kitchen with refrigerator. There is a bathroom with shower and hair dryer and the apartment has two terraces. There is also a washing machine available.
This charming hotel also has its own beach club, which is open from June 1 to September 30. The beach service is for a fee.
A perfect stay for those...
Albergo Diffuso Mannois is perfectly suited for travellers looking for an authentic accommodation in the heart of a picturesque village close to a stunning coastline. This hotel can easily be integrated a stopover during a round trip across Sardinia as well.
Accommodation & facilities:
• Parking space
• Reception (opened from 8....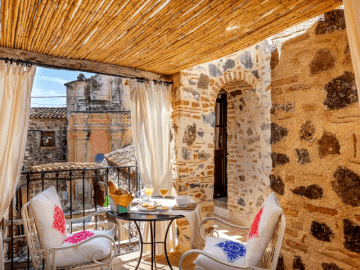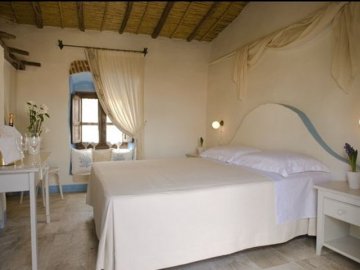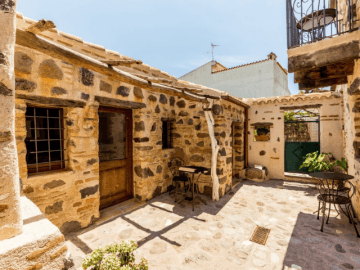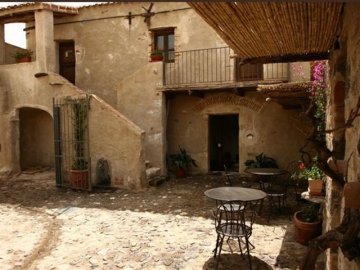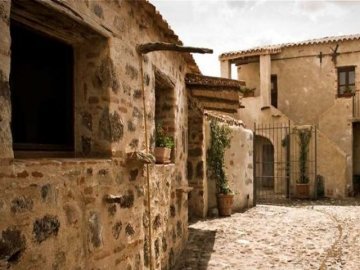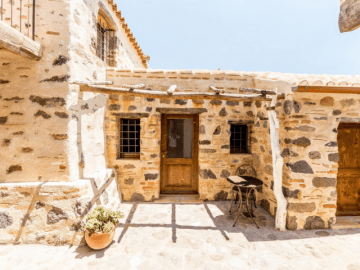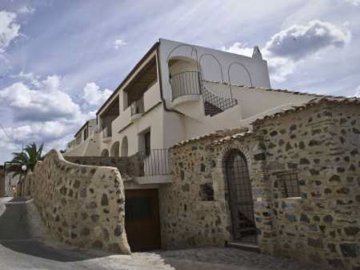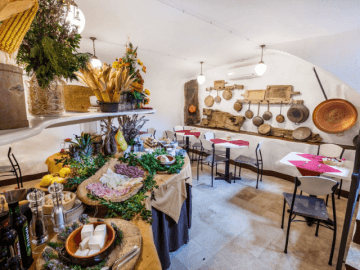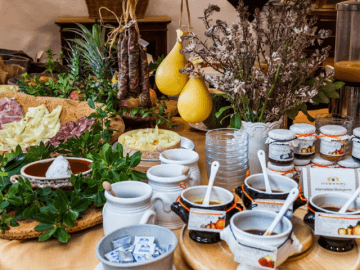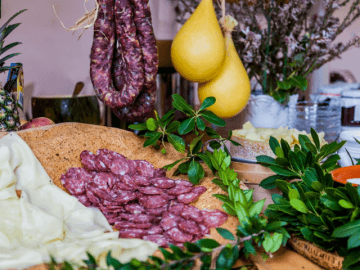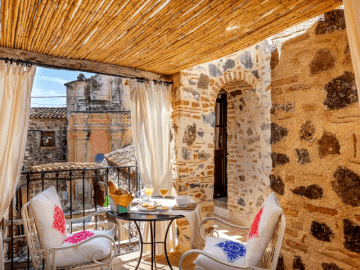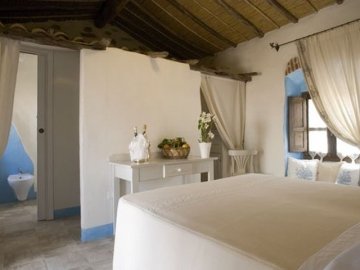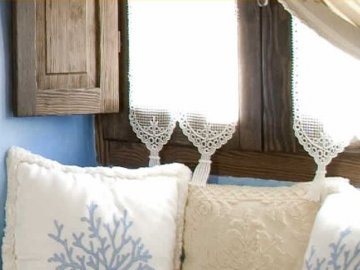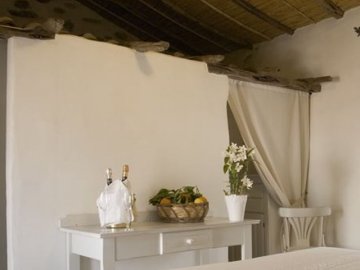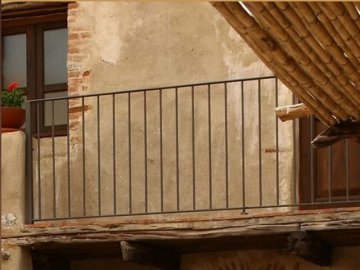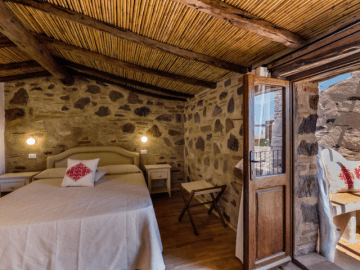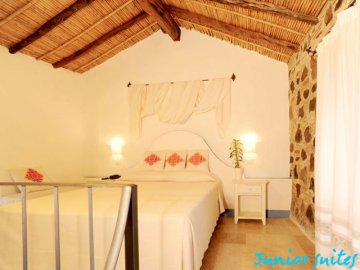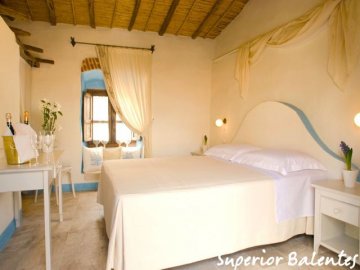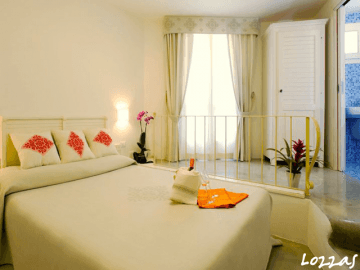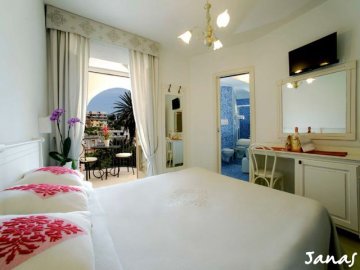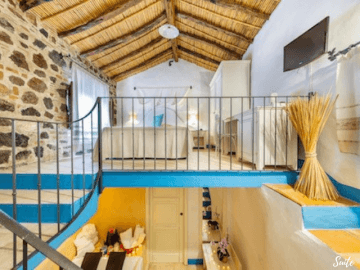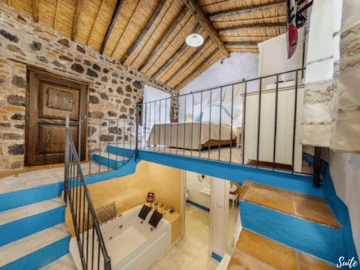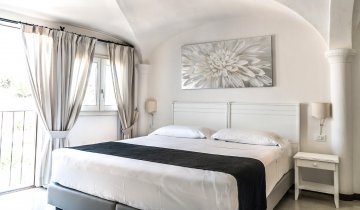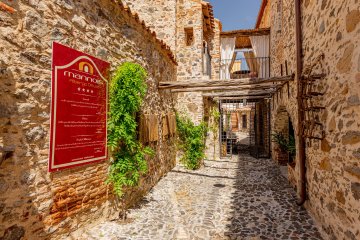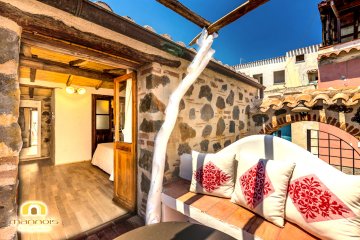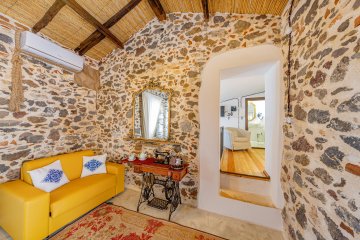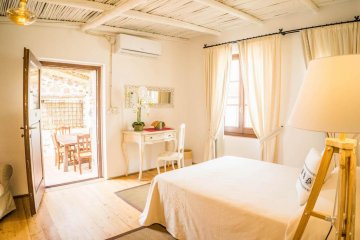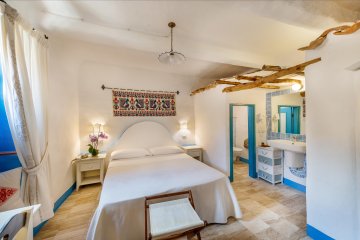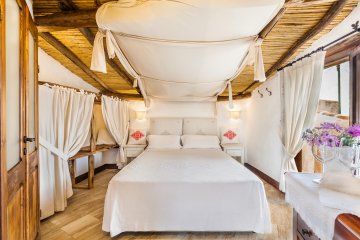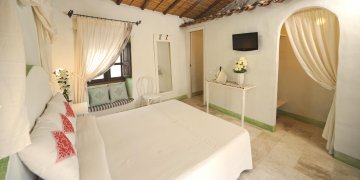 Albergo Diffuso Mannois
Orosei
Orosei is a municipality in the province of Nuoro on the east coast of Sardinia. The coastal town was founded by the Romans. In the Middle Ages it was an important mooring port. Situated in the hilly landscape, in between the Supramonte and the Cedrino River, Orosei is a popular destination during the summer months.
The historic city centre, characterized by numerous narrow alleys and old homes, houses many beautiful churches, such as the Santa Maria e Mare, located near the estuary of the river, dating back to the 13th century, where on the last Sunday in May a procession by boat starts, carrying the Virgin's statue down the river.
Both the locals and tourists love to visit the beautiful sandy beaches in the area, such as Marina di Orosei, Cala Liberotto, Cala Ginepro, Mattanosca, Bidderosa and Cala Luna.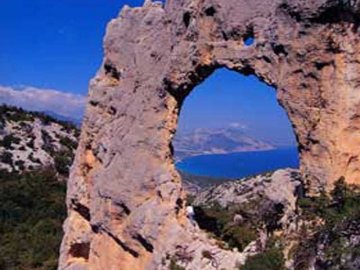 Discover the province of Nuoro in east Sardinia
It's like time has stood still in the versatile province of Nuoro, known for its unique coastline and pristine nature. Nuoro is the least densely populated region of the island. Through the years neither the Romans, Carthaginians nor any other foreign conquerors have succeeded in invading the area, because of which it's been able to develop its own culture. Nowadays Nuoro's unique folklore and traditions are still visible during the local festivities.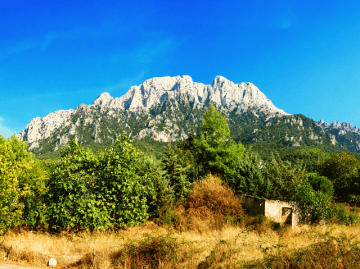 Lees meer
Prices
Rates are per person per night, breakfast included
Arrival: daily
Minimum stay: 1 night

Prices for the apartment are per apartment per night excluding breakfast.
Arrival: daily
Minimum stay: 5 nights
Includes:
• Bed linen, towels, courtsey set and final cleaning
• Electricity, water, gas and air conditioning
• Deposit € 200

Supplements:
• Club Card 01.06 - 30.09: € 30 p.p., allowing you to enjoy 2 sunbeds and 1 umbrella reserved for you on the beach as well as the use of city bikes, pedal boats and canoes
• Electric bike: € 15,- a day
• Extra towels for the apartment € 8 per person
• Extra bed linen for the apartment € 10 per person
Goede B&B, prachtige kamer wel in een apart gebouw maar daar werden we netjes gebracht met een kleine golfwagentje :-). Prima ontbijt met vers fruit en lekkere zoetigheden
8,0
Ellen van vliet
Top!! Heel authentiek en bijzonder mooie locatie en zeer uitgebreid ontbijt!! Zeer attent personeel!
10,0
Anke en Gerrit
Orosei is een leuk stadje om in te verblijven
7,0
Marjolein
Spectaculaire ligging en aangenaam stadje en een lekker ontbijt
8.0
Linda Sweeck (BE)
In een wirwar van steegjes
6.0
Dhr. Santegoeds (NL)
Ontbijt op verplaatsing is niet zo denderend
6.0
Dhr. van Aerschot (BE)
Helemaal in authentieke stijl opgeknapt. Echt een aanrader!
9.0
Mw. Livesi (NL)