Hotel Nuraghe Arvu Resort**** Cala Gonone - Sardinia
At just 600 metres from the sea, the Nurgahe Arvu Resort is a perfect base for a versatile holiday in Cala Gonone near both mountains and the sea!
Nuraghe Arvu is beautifully located on a ca. 1-hectare estate at the base of the Monte Bardia mountain at just 600 metres from the clear blue sea. The pristine nature, the elegant building style, many facilities and excellent kitchen transform this modern resort in a spectacular holiday paradise. The central area of hotel Nuraghe Arvu houses the reception, a spacious lounge with TV, a bar and the restaurant with outdoor terrace.
Nuraghe Arvu Resort has 50 spacious rooms decorated in a Sardinian style. Each room has a private entrance, air-conditioning, minibar, satellite TV, safe, phone internet and balcony or terrace, most of which have sea view. The hotel has 3 luxurious suites as well.
The resort is built around the beautifully shaped pool, provided with a paddle pool and hydro massage. If needed the century-old olive trees will provide shaded areas in the warm summer months. There's a solarium and a playground for the kids as well.
Since this hotel opens early spring and closes late fall, Nuraghe Arvu Resort is also a very nice accommodation outside of the high season. In the low season you can explore beautiful hiking trails or watch (or even help with!) the grape harvest at the hotel's estate meant for the production of the local Cannonau wines.
A perfect stay for those...
The child-friendly Nuraghe Arvu Resort is perfectly suited for nature lovers and active travellers wanting to explore the impressive mountain area but with the beach within easy reach as well.
Accommodation & facilities:
• Parking space
• Reception
• Playground
...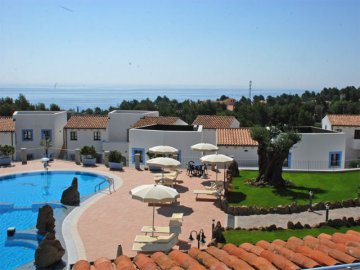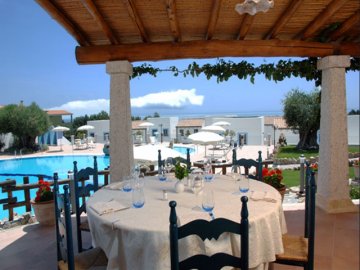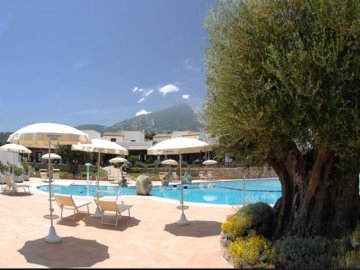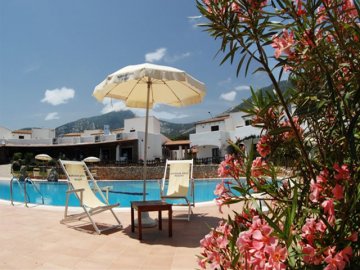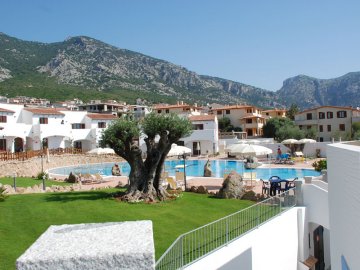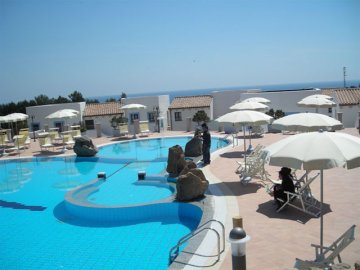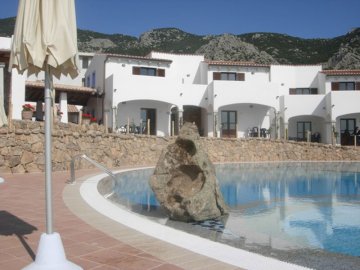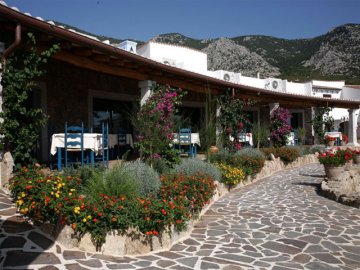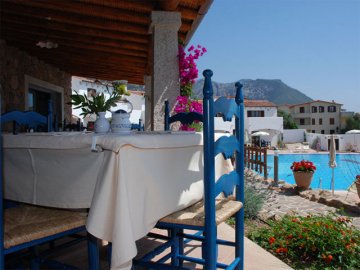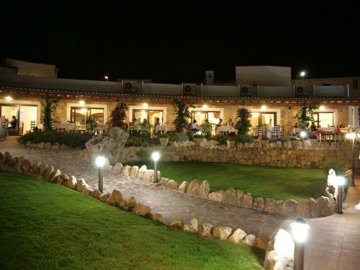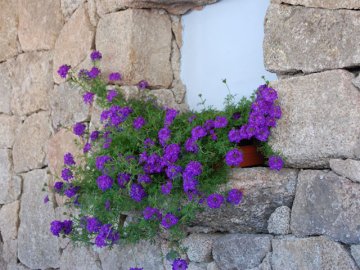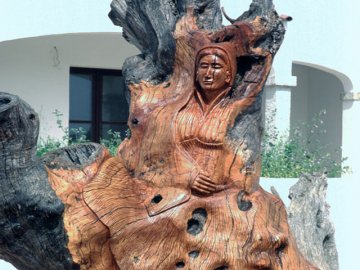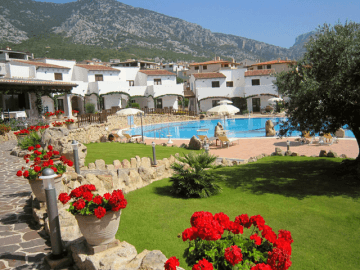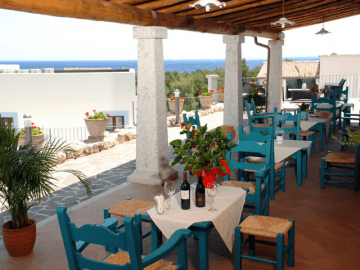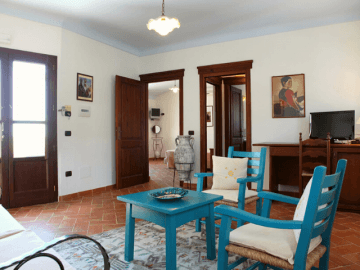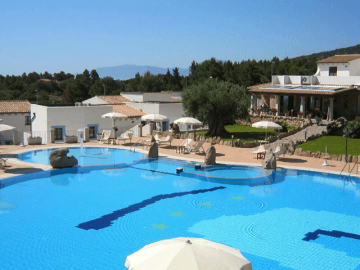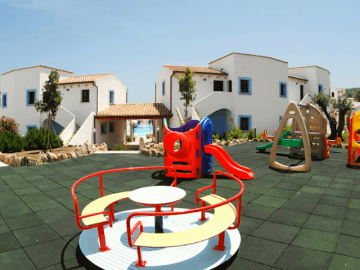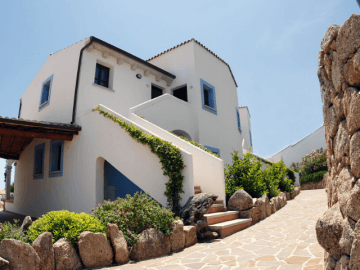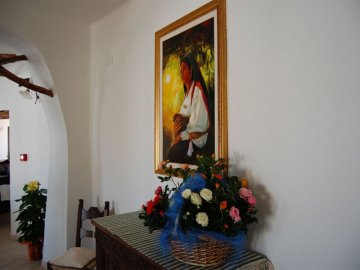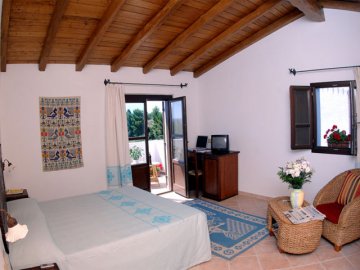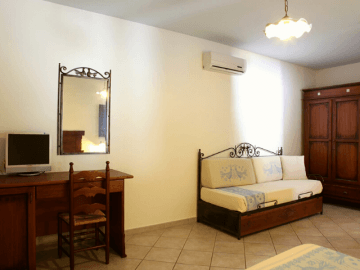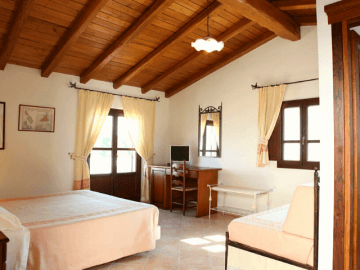 Hotel Nuraghe Arvu Resort
Cala Gonone
The lively seaside resort Cala Gonone is located on the east coast of Sardinia in the stunning bay of Orosei. The coastline is renowned for its numerous intimate, idyllic beaches with white pebbles and crystal clear water.
Ferries depart daily from the marina of Cala Gonone to the caves of Bue Marino, where monk seals have been spotted, and to the many stunning bays of Orosei, most of which are only accessible by boat or on foot. We highly recommend visiting some of Sardinia's most beautiful bays, such as Cala Goloritzé, Cala Sisine, Cala Luna and Cala Mariolu.
There are numerous spectacular hiking trails near Cala Gonone as well. One of Europe's largest gorges, Gola di Goroppu, with walls up to 400 metres, and the nuragic village Tiscali are definitely worth a visit. Cala Gonone's Sea Aquarium can show you all about the life in the Mediterranean sea.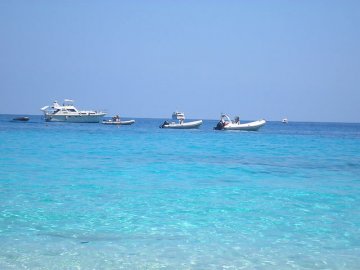 Discover the province of Nuoro in east Sardinia
It's like time has stood still in the versatile province of Nuoro, known for its unique coastline and pristine nature. Nuoro is the least densely populated region of the island. Through the years neither the Romans, Carthaginians nor any other foreign conquerors have succeeded in invading the area, because of which it's been able to develop its own culture. Nowadays Nuoro's unique folklore and traditions are still visible during the local festivities.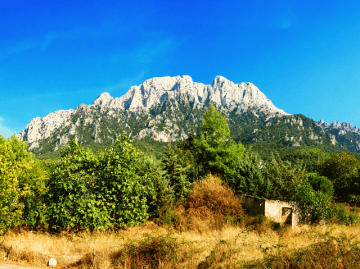 Lees meer
Prices
Rates are per person per night, breakfast included
Arrival: daily
Minimum stay: 1 night

Discounts for children:
• 0 - 2 years: free or € 20 per night in a baby cot
• 3 - 6 years: 50% discount
• 7 - 12 years: 30% discount

Supplements:
• Half board: € 30 per day during low season - € 35 per day during high season
Hotel Nuraghe Arvu Resort
Heel mooi en mooie omgeving
9,0
Anoniem
Komt wat oubollig over maar over het algemeen prima
8,0
Hugo van den Bovenkamp
Een mooi aangelegde, wat grotere accommodatie met een riant zwembad.
8,0
M. Gravemaker
Very nice hotel with friendly staff
10,0
Serena Grinwis
Ruime kamer met eigen zitje met zeezicht
9,0
Anne en Frank
Geweldige kamer met zeezicht, complex zeer verzorgd, omgeving fantastisch.
10,0
Emilia
Hoewel het hotel vrij klassiek oogt, was het erg proper, het ontbijt zeer uitgebreid en het personeel super vriendelijk.
8,0
Jan en Benita
Sehr schöne große Apartments, saubere gepflegte Anlage mit tollem Frühstück und sehr gutem Abendessen
8,0
Stephan Z.
Fijn hotel op loopafstand van een gezellige boulevard
9,0
Elza Linthorst
Helaas kregen wij 2x een 2pk toegewezen helemaal 'onderin' in het hotel
8,0
Anoniem
Entspannter Urlaub
8,0
Lena
Goede ligging, goed ontbijt, topzwembad !
9,0
Martijn
Mooi hotel, wandeling naar haven en strand net iets te lang bij 35 graden
8,0
Joke Bekker
Keurig netjes, schoon, goede en hele vriendelijke service
8,0
Anoniem
Een upgrade naar een grote kamer
8,0
Anoniem
Prima schoon hotel met een heerlijk zwembad.
8,0
Marjan Verboom
Wat ons tegenviel was het eten
7,0
Anoniem
Breng een bezoek aan restaurant La Favorita op de boulevard
7,0
Suzan
Wonderful, fun, friendly people. Very pleasant welcome.
10.0
Caroline
Resort op loopafstand van strand en centrum
9,0
Martine
Cala Gonone, a great place and nice diving!
8.0
Maarten (NL)
Thanks for your advice, it was a wonderful holiday.
7.0
Jan & Ingrid (NL)
Fine resort in Cala Gonone, everything can be reached by foot
8.0
Daamen (NL)
Goede locatie op loopafstand van strand, heerlijk groot zwembad
8.0
Familie Karmiggelt (NL)
Very nice located hotel
9.0
Vanhaeren (BE)
Beautiful place!!
8.0
Mevr. Groeneveld (NL)
Goed hotel
8.0
J. Hettinga (NL)
Sehr schönes Hotel, toller Pool, schönes Restaurant mit gutem Frühstück - wir waren allerdings sehr unzufrieden mit dem Verhalten der Geschäftsführerin
8,0
Beate Kersten
Vriendelijk personeel, netjes
10,0
Jan