Lanthia Resort ****, Santa Maria Navarrese - Sardinia
Lanthia Resort is a charming boutique hotel, located within walking distance of the centre of Santa Maria Navarrese and the beach. The hotel rooms are decorated in a modern way, but with typically Sardinian details.
Hotel Lanthia Resort is a lovely 4-star hotel on the east coast of Sardinia. The stone building houses a restaurant, bar and a lounge with a pool right beside it. The restaurant deserves a special shout out: its menu consists of very tasty and varied traditional and local dishes of a high quality. The accommodation is set on a 3-hectare estate.
Design hotel Lanthia Resort has 28 rooms and suites. The well-cared for and comfortable rooms are all named after a Sardinian village, such as the deluxe rooms Nuoro, Mamoiada and Oristano; junior suite Lotzorai; deluxe suite Orgosolo.
A perfect stay for those...
Lanthia Resort is perfectly suited for travellers looking for a trendy hotel in Santa Maria Navarrese, within walking distance of both the beach and the city centre, where you can enjoy a relaxing holiday to the fullest!
Accommodation & facilities:
• Parking space
• Restaurant
• Bar
• Rece...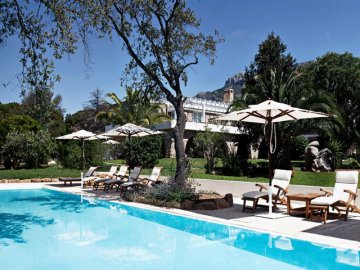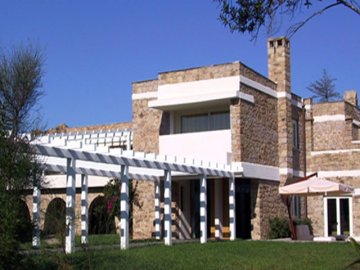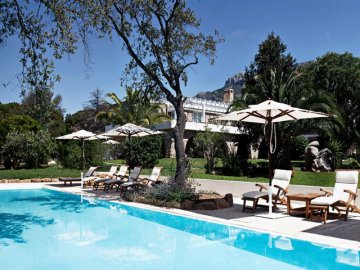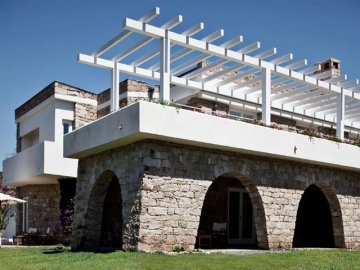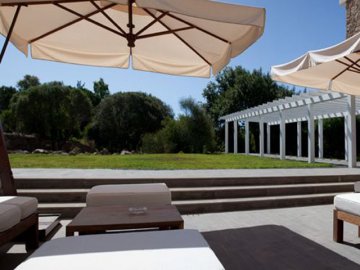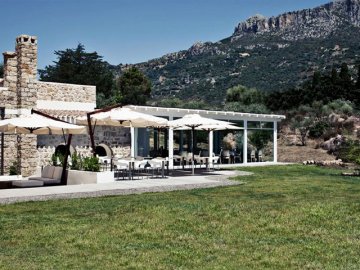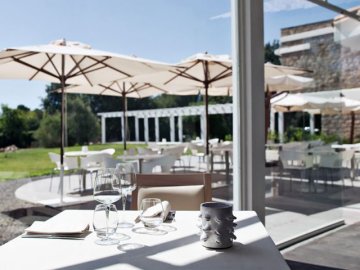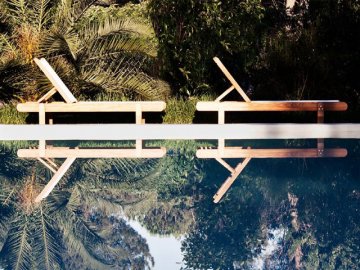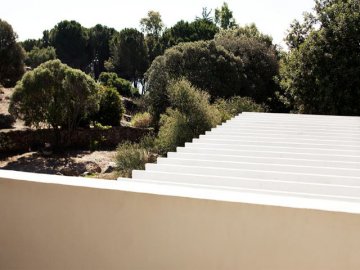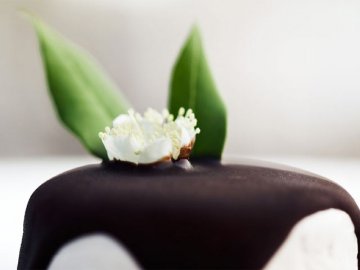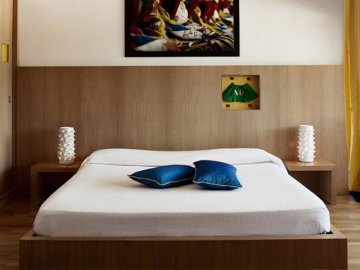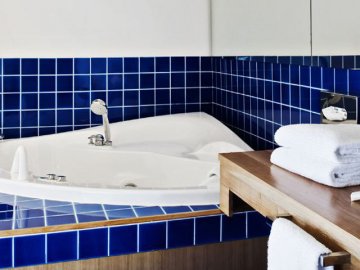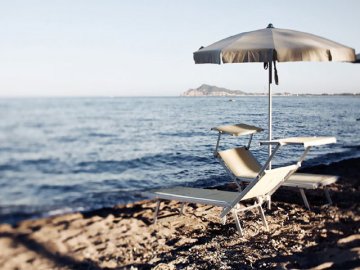 Lanthia Resort
Santa Maria Navarrese
The lively Santa Maria Navarrese is located on the east coast in a hilly landscape characterised by spectacular beaches and turquoise waters. The traces of the ancient Nuragic tribes are still visible today. One of the most famous structures of Santa Maria Navarrese is the 17th-century Spanish watchtower, south of which there's a broad sandy beach. We definitely recommend visiting the impressive Pedra Longa in front of the Spanish tower; a gigantic rock of 128 metres rising out of the sea.
The most important cities near Santa Maria Navarrese are Lanusei, the mountain village Baunei, Barisardo and Tortoli.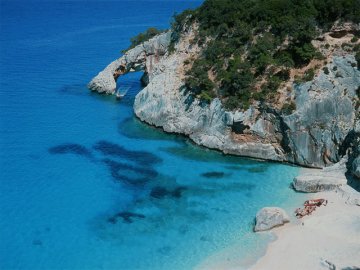 Discover the province of Ogliastra in east Sardinia
In east Sardinia Ogliastra, a province established in 2001 when the number of Sardinian provinces was doubled, stretches from the peaks of the Gennargentu mountain range to the Tyrrhenian sea. Its landscape is varied; the coastline is known for the impressive red cliffs and hidden bays while the inland consists of high rugged mountains. The area is therefore popular among both beach lovers and active travellers alike.
Driving upwards via Baunei, you'll arrive at the high plateau Altopiano di Golgo, where you can explore the spectacular hiking trails. With a bit of luck you get to spot donkeys, horses, cows, wild boars and goats along the way. If a bit of climbing doesn't scare you, we highly recommend descending to the "pearl of Baunei"; the stunning bay of Cala Goloritzè.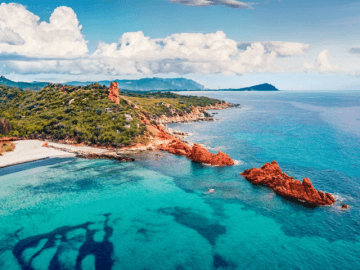 Lees meer
Prices
Rates are per person per night, breakfast included
Arrival: daily
Minimum stay: 1 night

Early Booking Offer 2022:
• Till 31.03.2022: 10% discount

Mooi maar voor ons geen hotel meer, onpersoonlijk
7.0
Dhr. Willaert (NL)
Mooi maar voor ons geen hotel meer, onpersoonlijk
7.0
Dhr. Willaert (NL)
Het was een heerlijk hotel, super vriendelijke mensen en de keuken was heerlijk.
8.0
Mw. Klaassen (NL)
Heerlijke plek om te loungen en dichtbij het dorpje.
8.0
Mw. Doevendans (NL)