Hotel Bajaloglia Resort **** Castelsardo - Sardinia
Bajaloglia is a beautiful hotel with pool located close to the historic city centre of Castelsardo. Here you can utterly relax while enjoying a unique view across Asinara bay.
The modern 4-star resort, at a mere 1,5 km. from the beach, is located on a hill. In the garden there's a pool with Jacuzzi. In one of the cosy seating areas in the garden you can sit down with an enthralling book. The resort's restaurant, called L'Incantu, serves delicious meals cooked with local products, accompanied by high quality wines. The stunning view will definitely increase your holiday spirit!
The resort's comfortable and modern rooms will make you feel right at home. All rooms are spacious and provided with a private terrace. Almost all the rooms have a stunning sea view. Apart from the classic double rooms, Bajaloglia has several superior rooms, junior suites and family rooms.
A perfect stay for those...
We recommend Resort Bajaloglia to travellers looking to spend their holiday in modern hotel set in a quiet location, close to a lively village. This accommodation is easily integrated as a stopover during a tailor-made round trip across Sardinia as well.
Accommodation & facilities:
• Reception (opened 18 hours a day)
• New...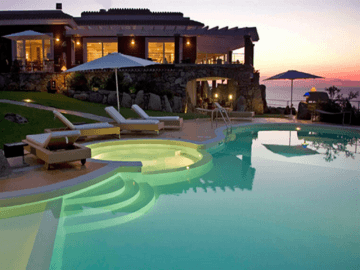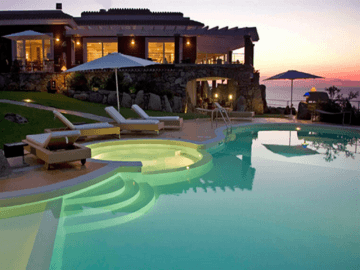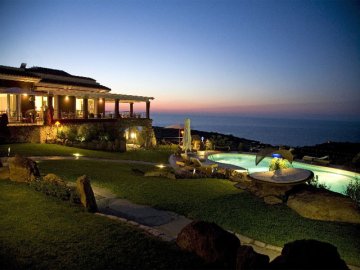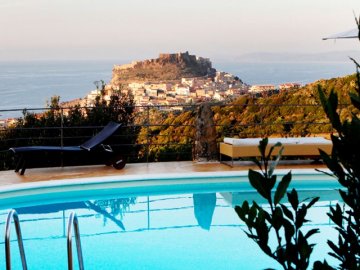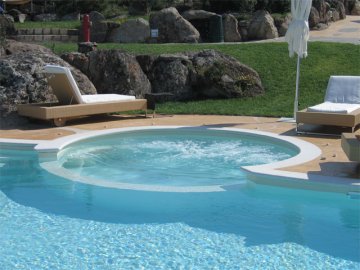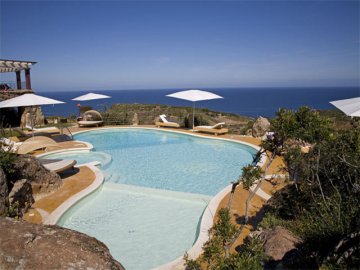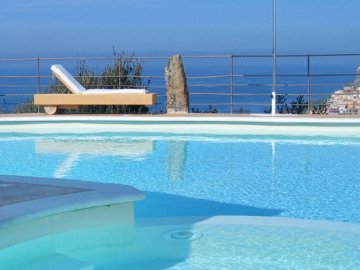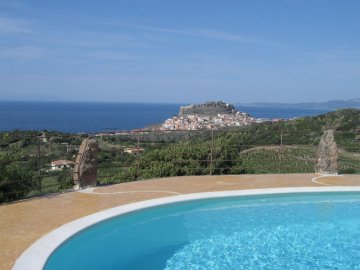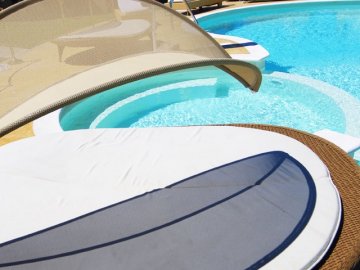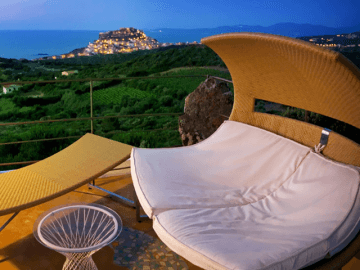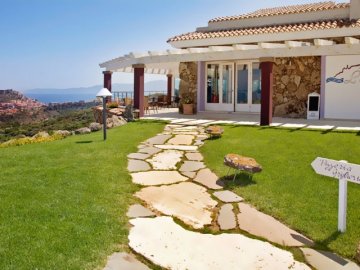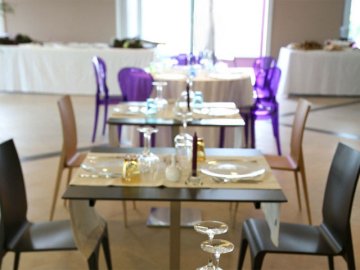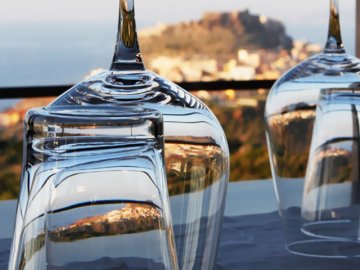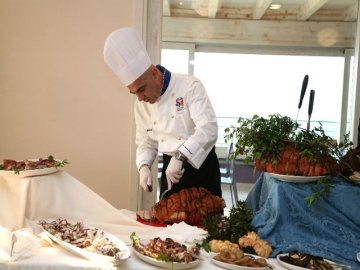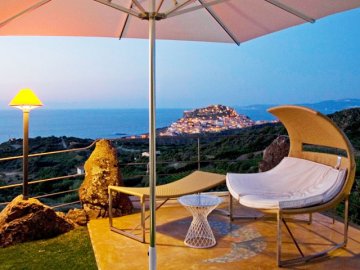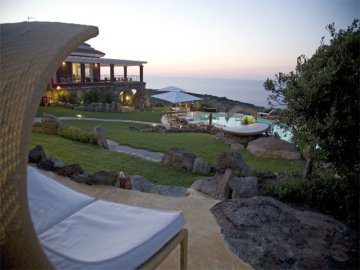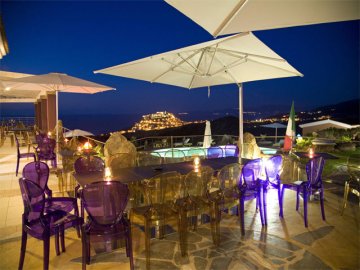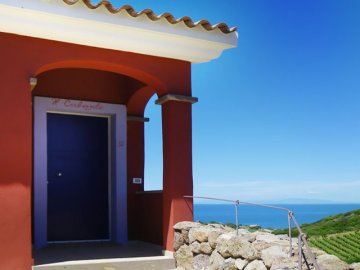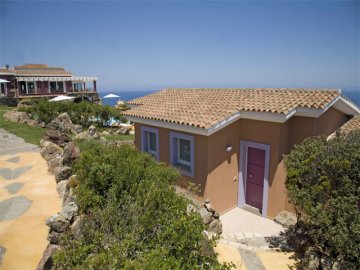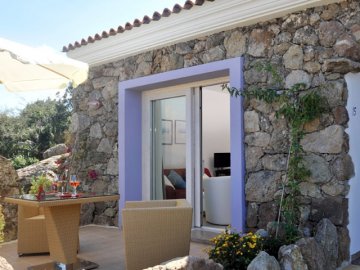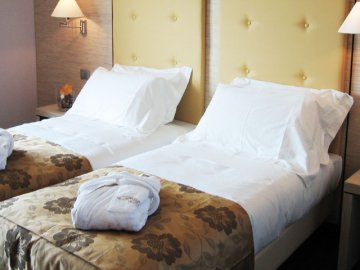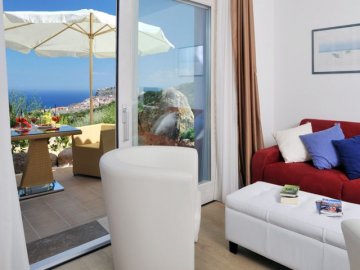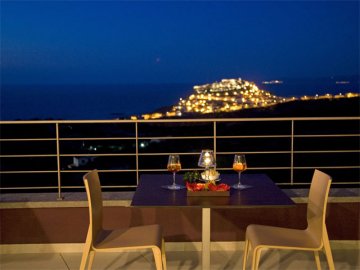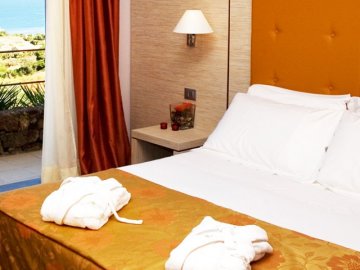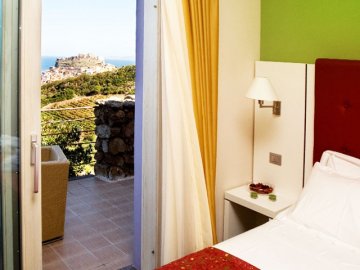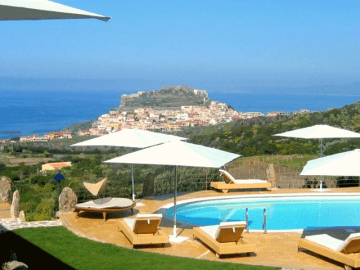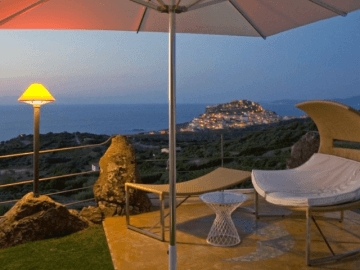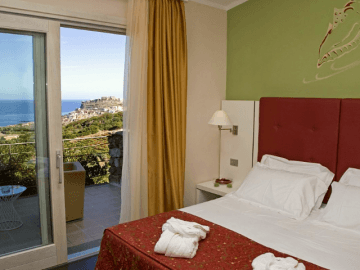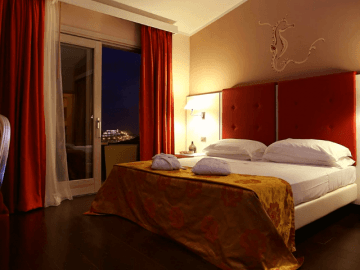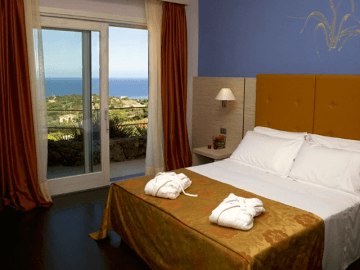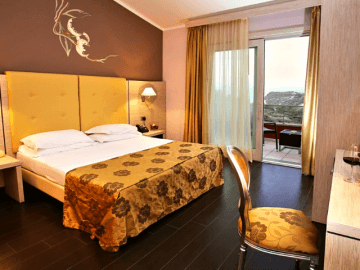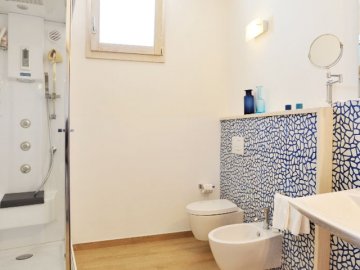 Hotel Bajaloglia Resort
Castelsardo
The village, originally with an economy of arable farming and fishery, has transformed into a popular holiday destination because of its strategic position on a hill overlooking the Gulf of Asinara. The city has preserved its medieval fortress structure and ancient walls, which served to protect the city from attacks over sea. The castle, set on top of a hill, was built by the Doria family in the 12th century (the same Genovese family responsible for the foundation of
Alghero
). The city was called "Castelgenovese" or "Castel Doria", until it was conquered by the Aragonese in the 15th century, who renamed the city "Castel Aragonese". It obtained its current name by will of King Charles Emmanuel III.
Despite the fact that Castelsardo is a popular destination for tourists, the authentic ambiance of the historic city centre has been kept intact. Castelsardo is known for its narrow streets and piazzas; the Castelsardo Cathedral dedicated to Saint Anthony the Great; the Church of St. Mary, where the people of Castelsardo celebrate a series of Masses and processions during Lunissanti, a festival on the Monday after Palm Sunday.
In Castelsardo there are numerous restaurants, bars and shops where you can watch the weaving of the traditional Sardinian reed baskets. The city is located on the "Riviera del Corallo", the coral coast. Most shops sell coral ornaments, jewellery or decorations.
We recommend visiting the Roccia dell'Elefante, the Elephant Rock, a striking dark trachyte rock sculpted by the wind resembling an elephant.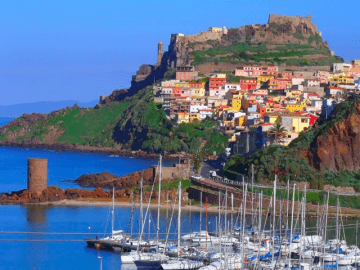 Discover the north-western province of Sassari
The province of Sassari is a fairly well-known province, due to the presence of the Fertilia Airport near Alghero which draws in many a tourist. Its eponymous capital, whose city centre consists of numerous narrow alleys, has a rich history. Villages such as Alghero, Stintino and the picturesque seaside town Castelsardo are the main highlights in the area, although the capital Sassari, which has been extensively renovated over the past years, is definitely worth a visit too.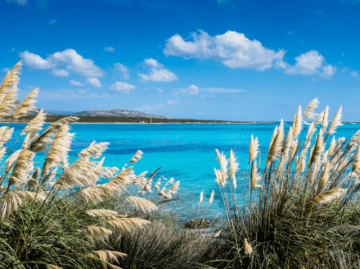 Lees meer
Prices
Rates are per person per night, breakfast included
Arrival: daily
Minimum stay: 2 nights

Offers 2022:
• 25% discount for stays in the period 15.04 - 22.10.2022 confirmed before 31.01.2022
• 20% discount for stays in the period 15.04 - 22.10.2022 confirmed before 28.02.2022
• 15% discount for stays in the period 15.04 - 21.07 and 26.08 al 22.10.2022 confirmed before 30.04.2022
• 15% discount for stays in the period 10.09 – 22.10.2022 confirmed before 31.07.2022
• 10% discount for stays in the period 23.09 – 22.10.2022 confirmed before 31.08.2022

Supplements:
• Half board: € 45 per person

Goede ontvangst, schitterende ligging. Kamer goed, soberder dan vorige hotels
7,0
Hella en Rowan
Wat prachtig! Alleen al voor het uitzicht verdienen ze een 10!
10,0
Serena Grinwis
Absolutes Spitzenhotel und unser Favorit auf der gesamten Reise.
10,0
Schmidt, Frank und Sabine
Dit hotel had een fantastisch uitzicht over de zee en Castelsardo. Maar daarmee is het ook gezegd.
4,0
Jan en Benita
Teuerstes Resort
5,0
Anonym
Prachtig hotel, heerlijk ontbijtbuffet en fantastisch restaurant
9,0
Marjan Verboom
Mooi, kleinschalig resort op een berg met prachtig uitzicht over zee.
10.0
Mark Musters
Bajaloglia hotel
8,0
Annemarie
Wij vonden Bajaloglia een fijne plek!
9,0
Anoniem
Goede prijs kwaliteit verhouding, nabij centrum Alghero, vriendelijke gastheer
10.0
Patrick (BE)
Pleasant
9.0
Van Leeckwyck (BE)
Zeker geen 4*
7.0
Mevr. de Bruijn (NL)
Prachtige locatie,ruime kamers met veel licht en mooi uitzicht.
10.0
Dhr. Boey (BE)
Best gehorig in de kamer
8.0
Mw. Pouwels (NL)
Geweldige rondreis samengesteld
10.0
Fam. Troonbeeckx (BE)
Heerlijk hotel op een prachtige plek.
8.0
Dhr. Teunissen (NL)
Top, knus, goede keuken, persoonlijke aandacht, mooie locatie met prachtig uitzicht.
9.0
Mevr. Simons (NL)
Hotel is prima, fraaie locatie
8.0
Mw. Brommersma (NL)
Zeer mooi en veelzijdig eiland. Echt een aanrader!
9.0
L. Blommaert (NL)
Heerlijke vakantie
9.0
Dhr. van Soest
Het historische centrum van Castelsardo vonden we geweldig.
9.0
Mw. Zufang (NL)
Uitzicht fenomenaal. Hele goede voorzieningen.
9.0
Liesbet (NL)
Een parel hoog boven Castelsardo
10.0
D. van Vendeloo-Schuur, Steenwijk (NL)
Chique
9.0
Lennart Schroer (NL)
Fantastisch!
9.0
Mw. Beker (NL)
Bijzonder mooi gelegen hotel met prachtig uitzicht op Castelsardo.
9.0
Dhr. Post (BE)
Mooie locatie met prachtig uitzicht
9.0
Floor (NL)
Super plek, echt boven op een berg, met uniek 360 graden uitzicht, nog nooit zoiets gezien.
9.0
Marco & Yvette (NL)
Uitstekende ligging, goede service en schoon
8.0
Anoniem (NL)