Hotel Raffael****, Putzu Idu - Sardinia
Hotel Raffael is an elegant 4-star hotel with pool on the west coast of Sardinia. Because of its location in a tranquil area close to the beach this hotel is the perfect base for various excursions and water sports activities.
This intimate 4-star hotel is located in Putzu Idu, on the split of land on the western coastal line called Il Sinis. This area has not yet been discovered by the masses. There are a bar and a restaurant with outdoor terrace called "Nautilus", where mainly tasty Sardinian and / or seafood dishes are served. You can relax by the pool with Jacuzzi and paddle pool on one of the lounge chairs waiting for you.
The 28 rooms of Hotel Raffael are decorated comfortably and elegantly in light colours. Each room has air-conditioning, satellite TV, Wi-Fi, minibar, phone, safe and a bathroom with shower and hairdryer. The various rooms are suited for 1-4 guests.
Hotel Raffael has everything the active traveller's heart desires. In the area you can book a diving excursion or enjoy a ride on horseback or discover the area by bike. The waters are suited for wind and kite surfers as well. Golf aficionados can visit the 18-holes course Is Arenas. The town of Oristano and the historic village of Bosa are within easy reach; both lovely destinations for a lazy stroll or a visit to the pink flamingos in the lagoons.
A perfect stay for those...
Hotel Raffael is perfectly suited for all travellers in search of a well-cared for and intimate hotel with pool close to the beach and with various excursion facilities within easy reach. This accommodation is easily integrated as a stopover during a round trip across the island as well.
Accommodation & facilities:
• Parking space
• Reception
• Garden
• Re...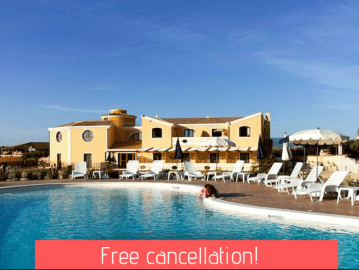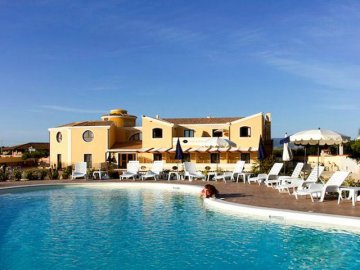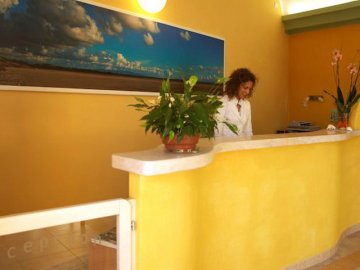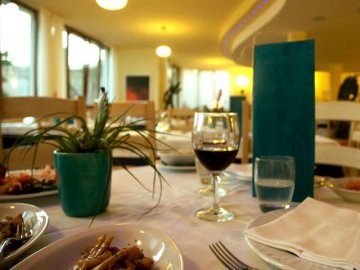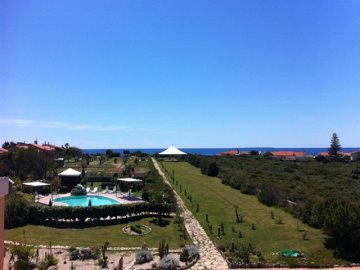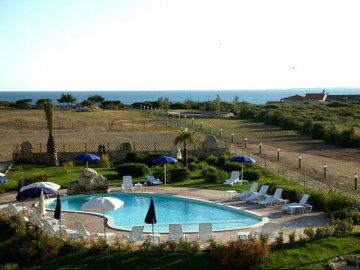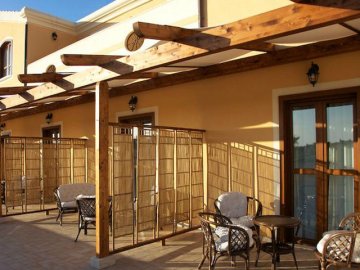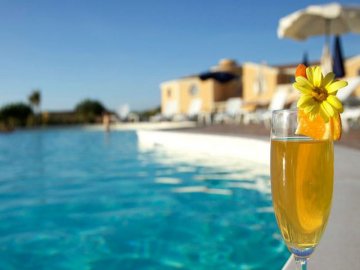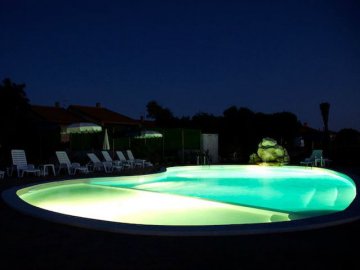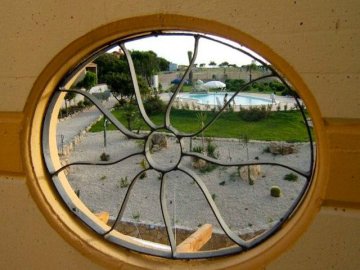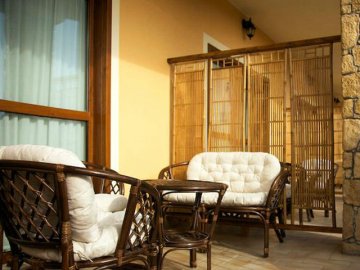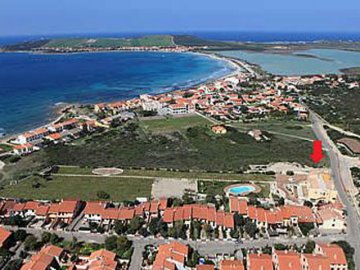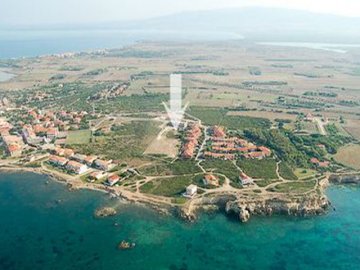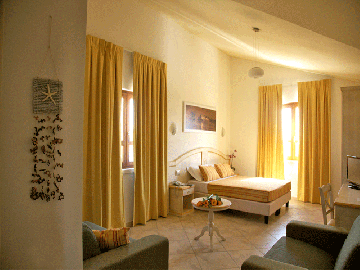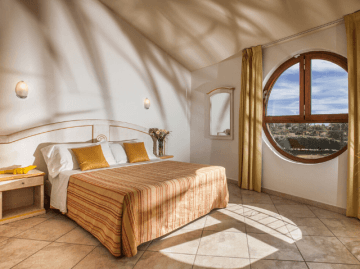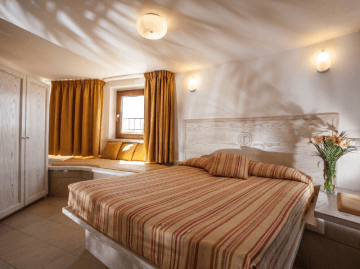 Hotel Raffael
Putzu Idu
Putzu Idu, near Oristano, offers a beach with very fine, white sand. The beach is surrounded by salt swamps, stretching to the bay of Is Arutas, which consists of quartz sand. Because of the crystal clear and shallow waters it's perfectly suited for kids.
Discover the province of Oristano in west Sardinia
The province of Oristano and its eponymous capital are located in the western part of Sardinia. The fairly levelled area is relatively unknown to tourists. Nevertheless, the authentic town of Bosa and the other historic villages and archaeological sites with ancient roots in this region are definitely worth a visit. Oristano has extensive vineyards where the Vernaccia grape is grown. Don't forget to try a glass!
The coastal area of the Sinis peninsula is a protected marine reserve. The lake of Santa Giusta is inhabited by pink flamingos and other migratory birds. The fishing village of Cabras is renowned for the production of "bottarga" (roe), which is used in many Sardinian dishes. At the equestrian tournament "Sa Sartiglia", held in Oristano for the past 500 years on Carnival Sunday and Mardi Gras, masked horsemen galloping on steeds at breath-taking speed aim their swords at a tin star.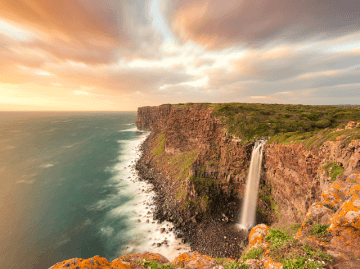 Lees meer
Prices
Rates are per person per night, breakfast included
Arrival: daily
Minimum stay: 1 night, except 03:08 to 23:08 minimum 3 nights

Supplements:
• Half board: € 35 per person per night
Keuken is fantastisch, prima hotel, wel erg rustig.
8,0
Tom vd Berg
Prima hotel, duur restaurant
7.0
Marjon
Miste een leuke plek in het gras in de schaduw waar je buiten kon zitten lezen/loungen
7.0
Anoniem
Geen tips over de omgeving
6.0
Bossers Geert
Super fijn hotel, echt top!!!
10.0
Dhr. Moesbergen (NL)
Prima hotel en het restaurant is aan te bevelen
9.0
Dhr. Geerkens (BE)
Fantastisch restaurant maar wij hebben wel omgeboekt naar een luxere kamer
7.0
Familie Vintges (NL)
Prachtig hotel, mooie tuin en leuk zwembad
9.0
Dhr. Spitaels (NL)
Hotel was super goed, de ligging wat minder
8.0
Mevr. de Roo (NL)
Leuker dan in eerste instantie verwacht. Op loopafstand van zee.
9.0
Dhr. Hoogenboezem (NL)