Hotel La Funtana****, Santa Teresa di Gallura - Sardinia
La Funtana is a 4-star adults only hotel with pool in Santa Teresa di Gallura. This lively village in north Sardinia is the perfect base to explore the Costa Smeralda, the archipelago of La Maddalena and Corsica.
The hotel consists of a main building surrounded by various smaller secondary buildings. La Funtana features a pool, bar, garden with various seating arrangements. Despite being located within walking distance of the vibrant centre and the tourist harbour, the hotel itself is an oasis of tranquility.
In the area you'll find numerous white sandy beaches and a variety of water sports facilities. The nearest beach is located at 1300 metres from the hotel.

Hotel La Funtana has 53 rooms, divided into classic rooms without balcony and rooms with balcony. Some of the rooms have a living room where 1 to 2 extra guests 14 years and older can stay. All rooms feature air-conditioning, television and a bathroom with shower.
A perfect stay for those...
La Funtana is perfectly suited for travellers looking for a comfortable 4-star hotel within walking distance of a lively village that organises various excursions to the sights in north Sardinia. This hotel can easily be integrated as a stopover during a round trip across the island.
Accommodation & facilities:
• Parking space
• Garden
• Air-conditionin...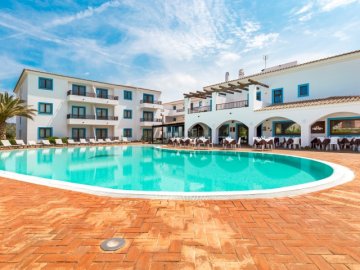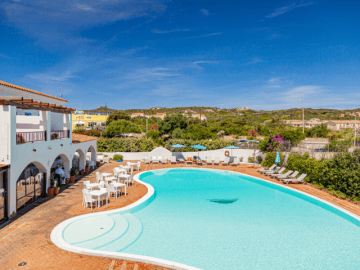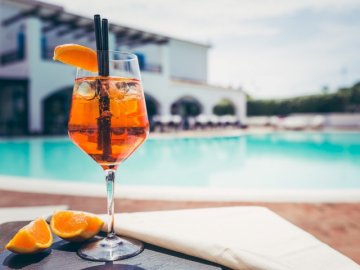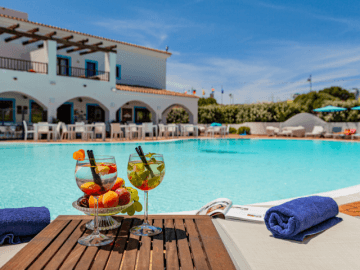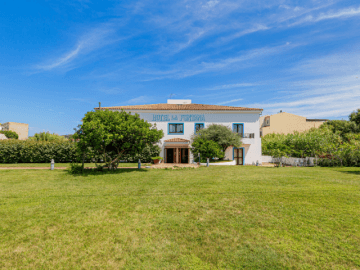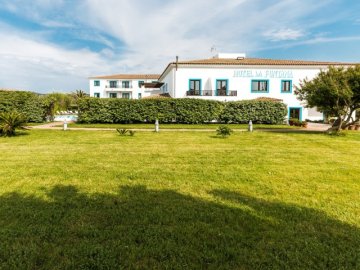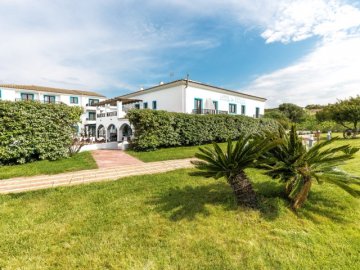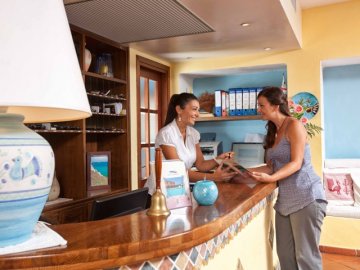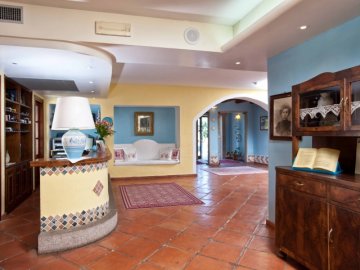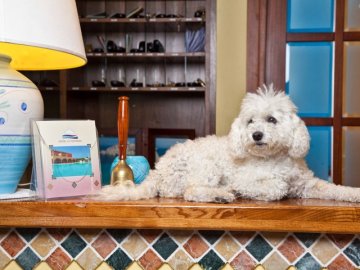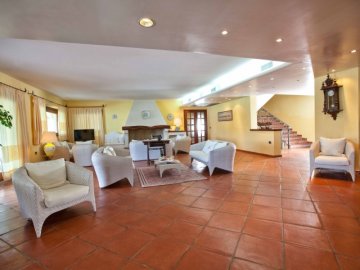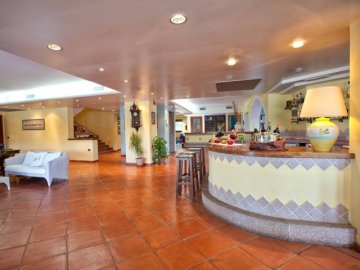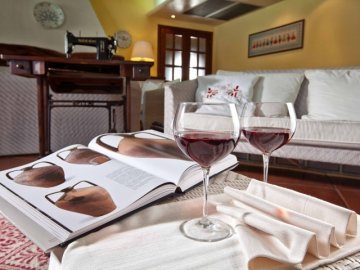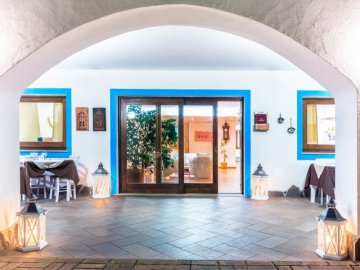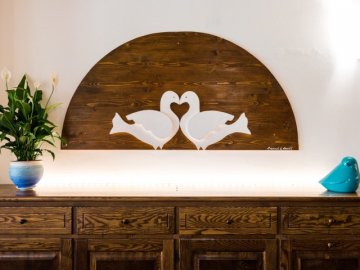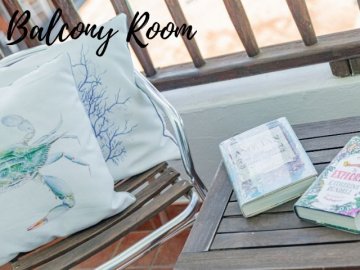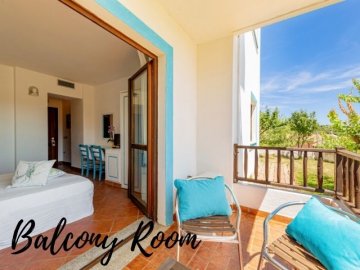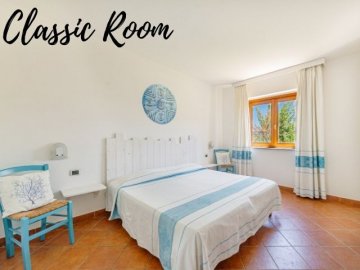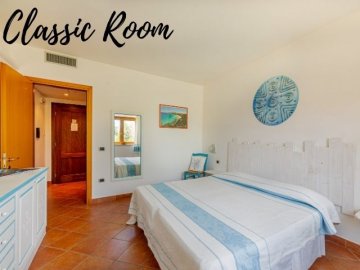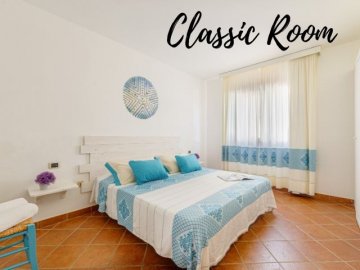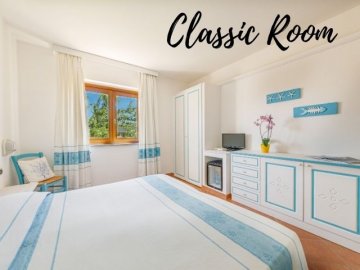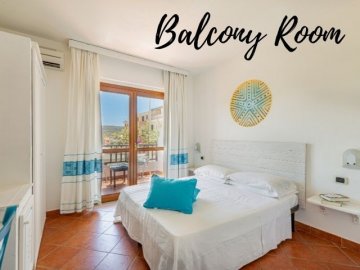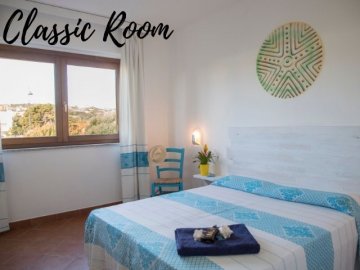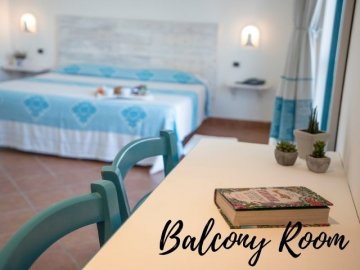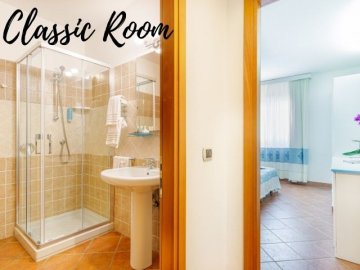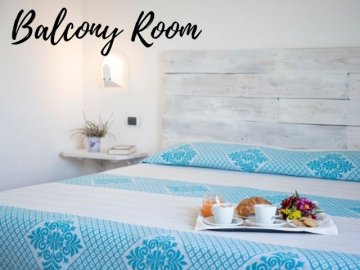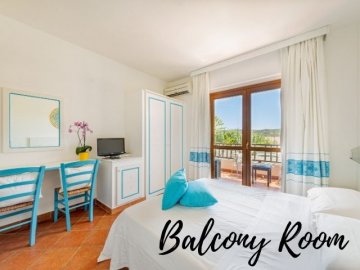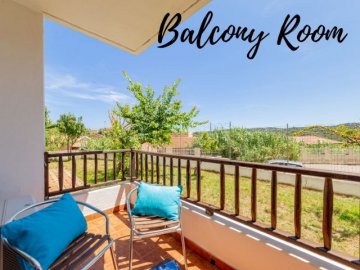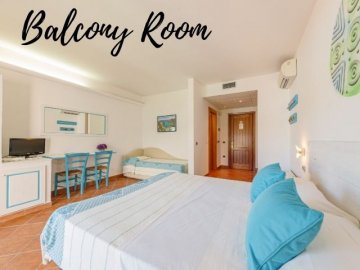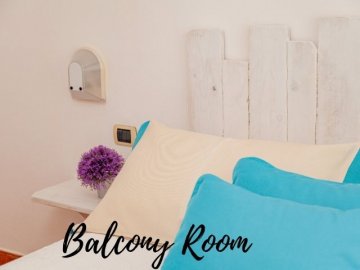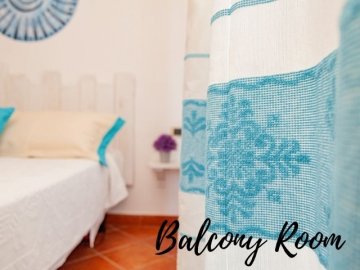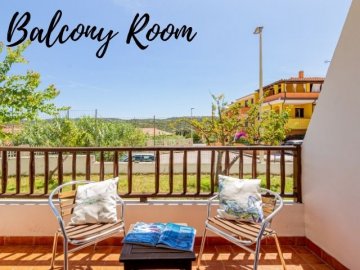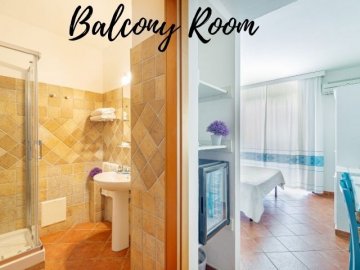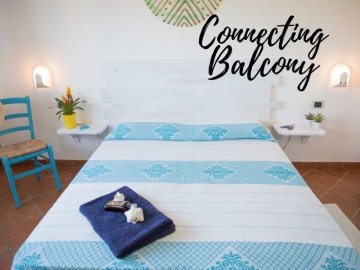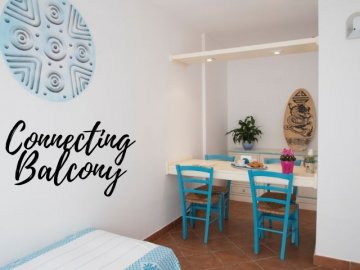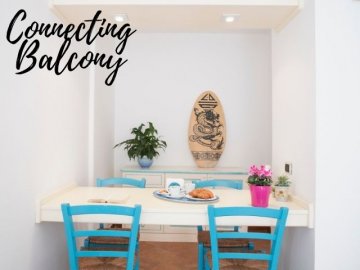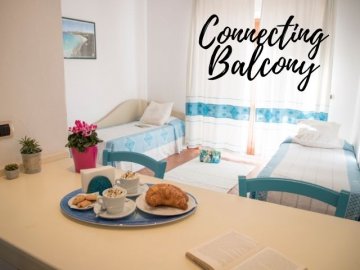 Hotel La Funtana
Santa Teresa di Gallura
Santa Teresa is a popular summer holiday resort, when numerous bars and pubs are open in the center. A small art and shopping market is organized in the evenings on the lively main streets from July to September. Great for walking and enjoying Dolce Vita! Moreover, in Santa Teresa you have a dream beach right on your doorstep: the beautiful sandy bay of Rena Bianca is only a few meters away from the old town.
From mid-June to mid-September there is also a bus that serves the main beaches in the area. A network of cycle paths well developed for Sardinian conditions also allows you to go on holiday in Santa Teresa without a car. Besides Rena Bianca, the most beautiful beaches of Santa Teresa are the dreamlike little bays Rena di Levante on the Capo Testa peninsula, the bay of
Cala Santa Reparata
with its Caribbean blue sea, the beautiful
Bay of La Marmorata
and Conca Verde in the evergreen valley of
Valle dell'Erica.
. There is also a beach for animal lovers: Porto Quadro - Porto Fido are the dog beaches of Santa Teresa Gallura. The granite boulders and stone towers on the Capo Testa peninsula are an experience. There are rock formations beyond imagination - be sure to plan half a day to explore!
In 1808, Viktor Emanuel I, the former king of Sardinia-Piemonte, founded Santa Teresa di Gallura and named the city after his Austrian wife Maria Theresa of Austria-Este. But the region of Santa Teresa has been inhabited since prehistoric times: the first traces can be traced back to the nuraghi, which, among other things, the gigantic tombs of Lu Branali left here. Romans used the granite rocks on nearby Capo Testa as a quarry, and the last of the 1970s hippies still live in caves and among granite blocks in the legendary Valle della Luna.
In Santa Teresa you are very close to Corsica: only 12 km of the sea separates the two Mediterranean islands; Ferries from Santa Teresa commute several times a day to Bonifacio, whose white chalk cliffs shine against the high, forested mountains of southern Corsica in clear weather. You don't need a car for a day trip to Bonifacio, the fortified town at the southernmost point of France is within walking distance of the harbor. It is more comfortable with the inflatable boat:
and then you can also visit the Corsican islands of the Lavezzi archipelago easy to visit
.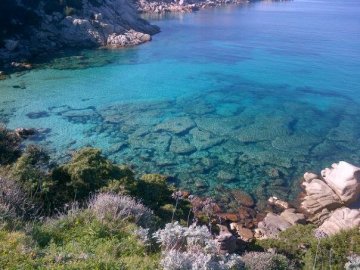 Discover the province of Olbia-Tempio in north Sardinia
Olbia-Tempio is one of the most popular holiday destinations in Sardinia. It's the perfect province for a relaxing beach holiday because of the countless bays and broad sandy beaches here. Its landscape is furthermore characterized by a lush Mediterranean vegetation and impressive rocks. The province is an international crossroads for numerous visitors, thanks to the international Olbia-Costa Smeralda Airport and Olbia's marina, where ferries from Genoa, Livorno, Piombino and Civitavecchia arrive daily.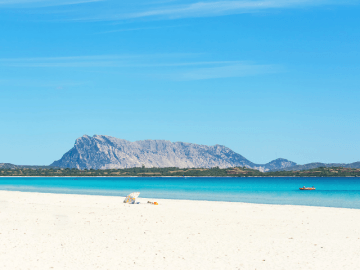 Lees meer
Prices
Rates are per person per night, breakfast included
Arrival: daily
Minimum stay 1 night, except
• 3 nights period 25.06 - 09.08 and 21.08 - 09.09
• 7 nights period 10.08 - 20.08

Book you holiday carefree
✓ Free cancellation up to 2 weeks before arrival
✓ Money back guarantee in case of negative travel advice

Book your holiday with discount!
• Until 28.02.2022: Book your holiday with a 15% discount
• Until 30.03.2022: Book your holiday with a 10% discount



Clean hotel. Friendly people at the reception. Beautiful swimming pool.
8,0
Anoniem
Locatie aan drukke weg, 20 tot 25 minuten lopen naar strand en centrum
7,0
Anoniem
Mooi hotel op wandelafstand van stadje
8,0
Anoniem
Ontbijtbuffet bij het zwembad was top
8,0
Joke Bekker
Mooi hotel, goed restaurant en een heel goed ontbijt. Zou ik zo maar weer naar teruggaan.
8,0
Hans van den Bergh
Ideale ligging
8.0
Charlotte (NL)
Heerlijk eiland met veel mooie strandjes!
8.0
Mevr. de Vos (NL)
Boek bij Sardinie 4 all en absoluut doen!
8.0
Dhr. Keij (NL)
Heel mooi eiland met heerlijk eten
7.0
Dhr. van der Zee (NL)