Hotel Lucrezia***, Riola Sardo - Sardinia
The intimate hotel Lucrezia is housed in a former farmhouse in a small Sardinian village, close to beautiful beaches. This wonderful accommodation is the perfect base if you want to explore the west coast and participate in the many courses and activities this hotel has to offer.
At just a few minutes from the Sinis peninsula and close to Oristano 3-star hotel Lucrezia is located in the heart of Riola Sardo in an historic monastery dating back to the 1700s. It's like time has stood still here; together with the lush plants and flowers in courtyard the centuries-old trees, well, whetstone, cellar and oven here are all reminders of the past, resulting in an extraordinary atmosphere. The interior of Hotel Lucrezia breathes the same classical style. The reception, the lounge with fire place and the breakfast room have been decorated with antique furniture, paintings, handwoven tapestries and wooden ceilings. You can use the billiard room or find a quiet nook or cranny in the reading room in order to enjoy a nice book. It's possible to dine in the hotel on request. Hotel Lucrezia has all the ingredients for a wonderful holiday that will make you forget the daily grind!
Hotel Lucrezia's 7 rooms are all decorated with unique elements and furnished with antiques dating back to the 1800s. Even though the interior will take you back in time, the rooms have been provided with all the modern comforts. Every room features Wi-Fi, a minibar, TV, air-conditioning, a safe and a private bathroom with shower, toilet, bidet, sink and towel heater.
Apart from the possibility to rent a bicycle to explore the area and beautiful beaches around the hotel, Lucrezia has various activities and classes to offer which will add an extra dimension to your holiday. The active guests can join various guided excursions, book a boat trip, a diving excursion or a make beautiful trip on horseback through the dunes. If you want to relax completely, you can book a relaxing or a sport massage. The more creative guests can join an Italian language class or learn how to paint botanical watercolours. For the foodies the hotel organises Italian cooking classes and these dishes will be served at night. You can join a wine tasting as well, so that you can pick the right wines with your meal at night. (Note: the activities and classes have to be booked beforehand)
A perfect stay for those...
A stay at the traditional hotel Lucrezia is perfectly suited for everybody wanting to spend their holiday in a special and tranquil accommodation with a wide range of excursions available and beautiful beaches in the vicinity. This hotel can easily be integrated as a stopover during a round trip across Sardinia as well.
Accommodation & facilities:
• Garden
• Air-conditioning
• Heating
• L...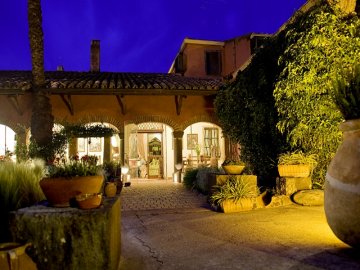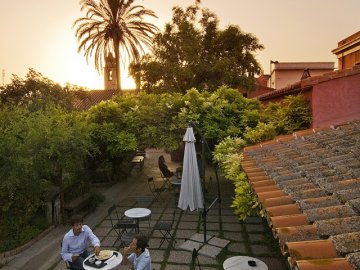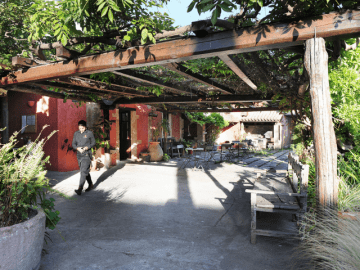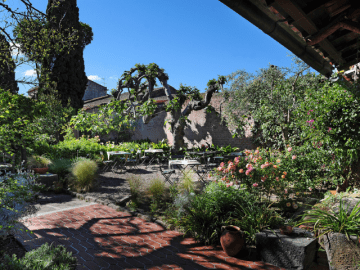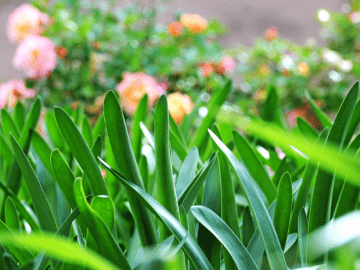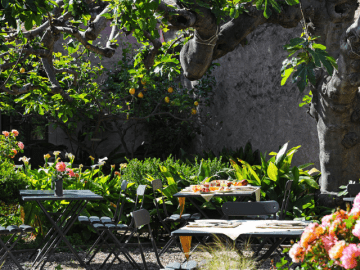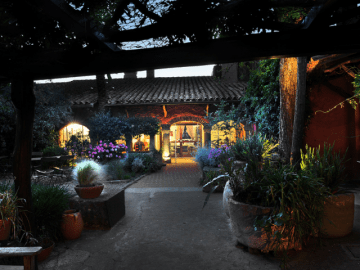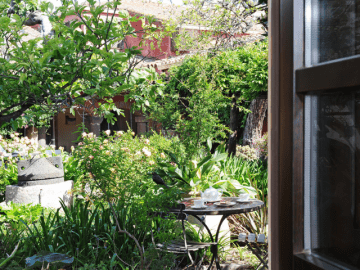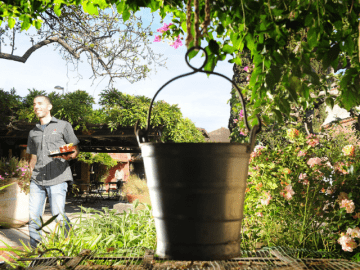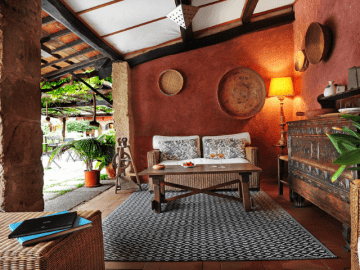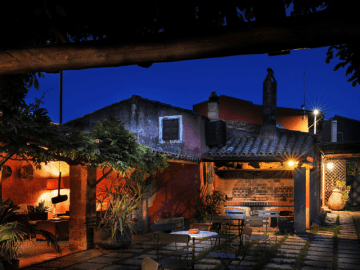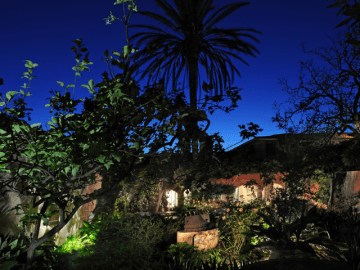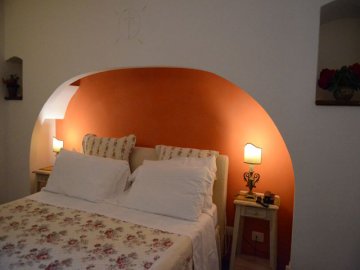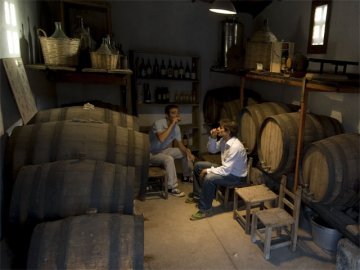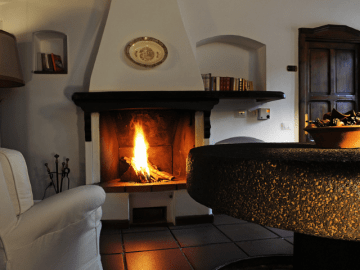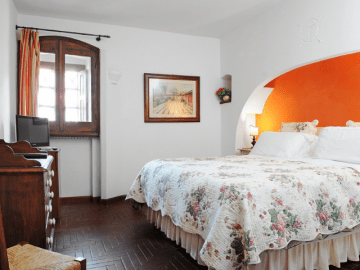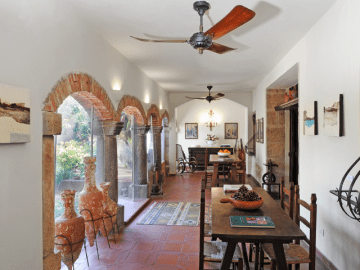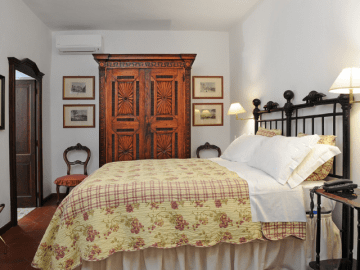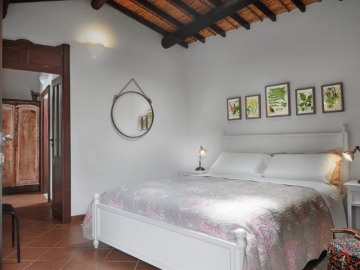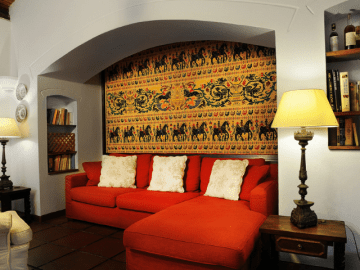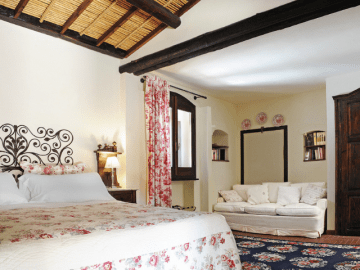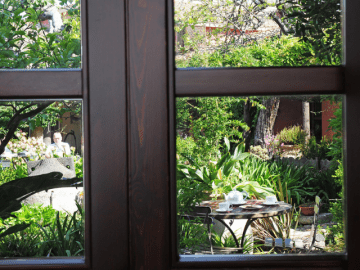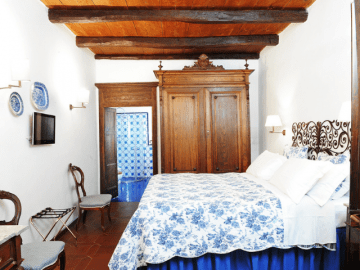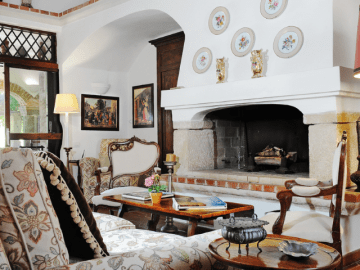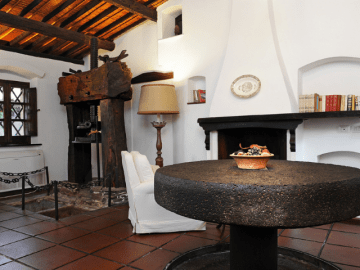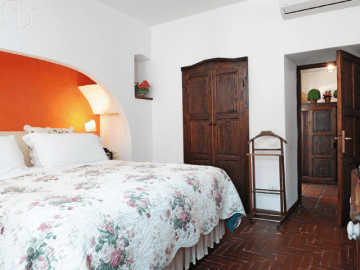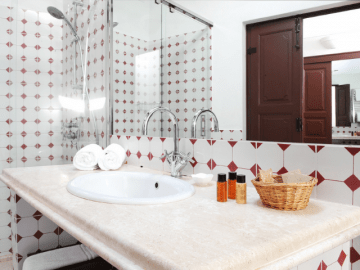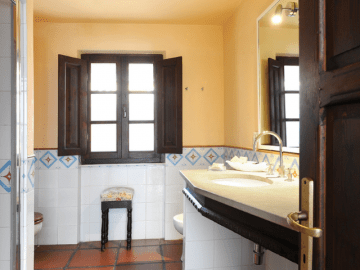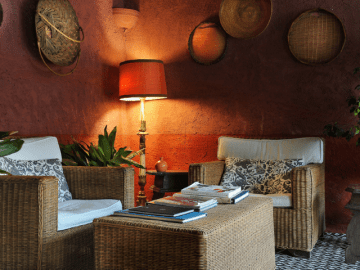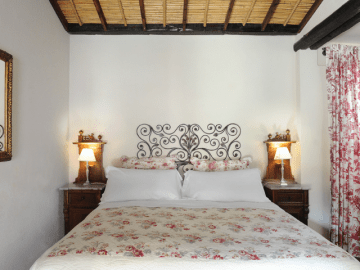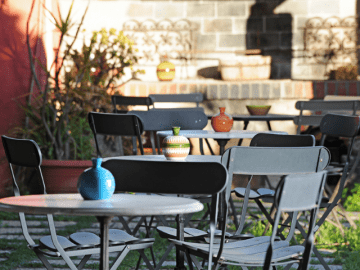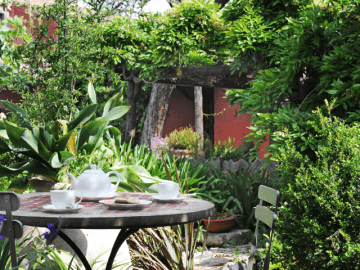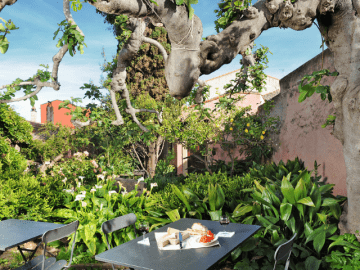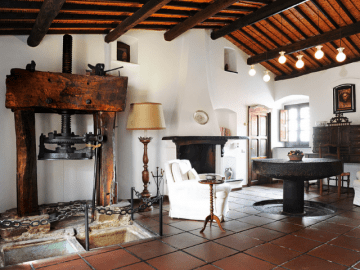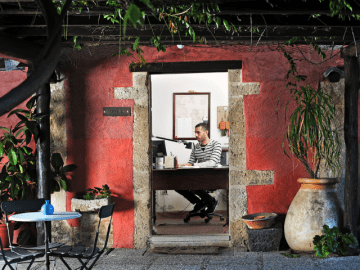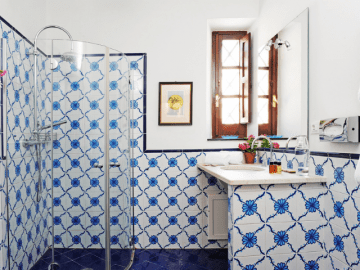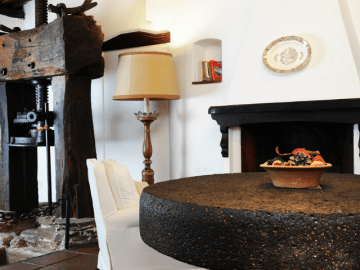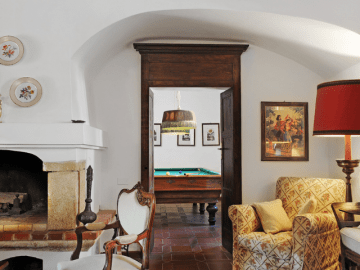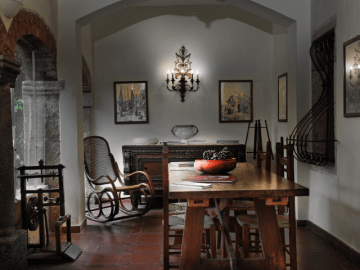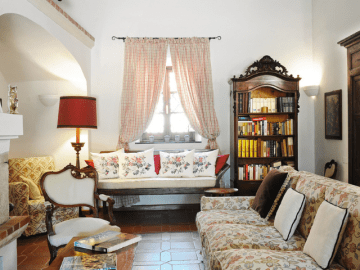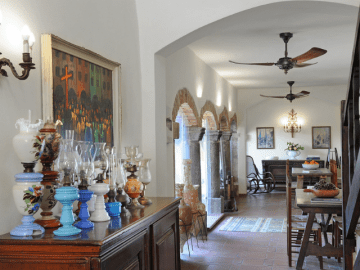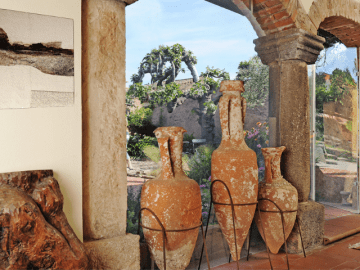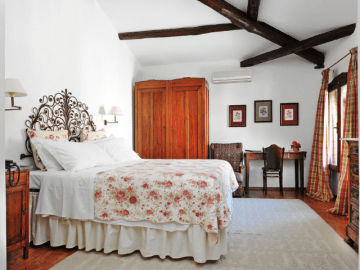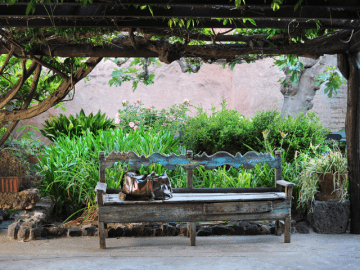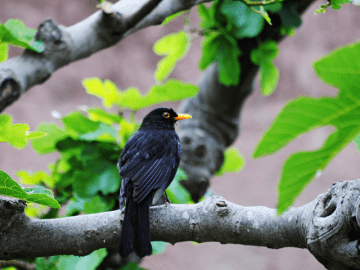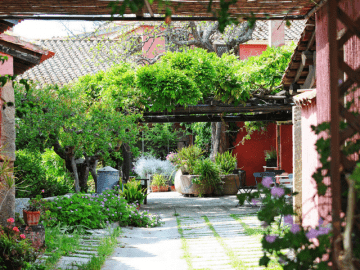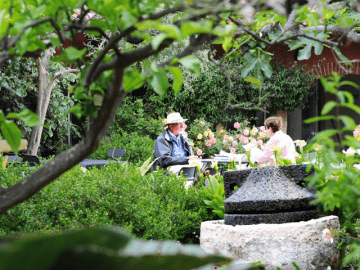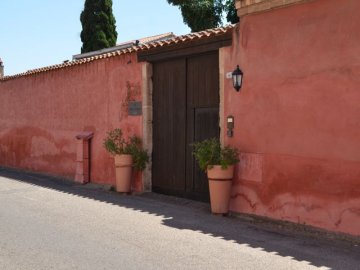 Hotel Lucrezia
Riola Sardo
Riola Sardo is an intimate farming village in the country side. In the charming parish church San Martino you can admire the 16th-century crucifix and wooden choir. If you're in the area on the 26th of July, we recommend visiting the village fair in honour of Sant'Anna and San Gioacchino, where you can enjoy the religious rituals, dancing, singing and traditional music. The area is renowned for its numerous old ruins, the most famous of which are the nuraghes of Oresimbula, Priogu, Biancu and Zuaddas.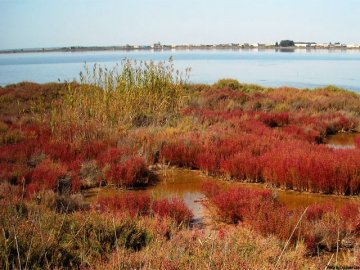 Discover the province of Oristano in west Sardinia
In the west of Sardinia is the province of Oristano with the capital of the same name. This region is quite flat and has relatively little tourism, the reason for this special region is dominated by olive cultivation, fishing, agriculture and livestock farming! In this region you will find extensive vineyards with the typical Oristan Vernaccia grapes.The extensive tasting of this delicious wine is a must! Taste this
wine
here! Discover for example the small authentic town
Bosa
, but also one of the numerous archaeological remains dating back to before our era are certainly worth a visit. Also visit the Sinis peninsula, of which the entire coastal area is a protected area. Capo San Marco is the northern tip of the Gulf of Oristano and is a wonderful place for a small excursion by bike or hike. Take a refreshing dip from one of the beautiful beaches of San Giovanni di Sinis. At the lake of Santa Giusta you can see pink flamingos and other birds that live here in a paradise of their own! Around the fishing village of
Cabras
is produced the delicious bottarga (roe), which is used in many Sardinian dishes. In the town of Oristano, an equestrian tournament is still held every year during Carnival: "Sa Sartiglia", masked horsemen galloping on steeds at breath-taking speed aim their swords at a tin star.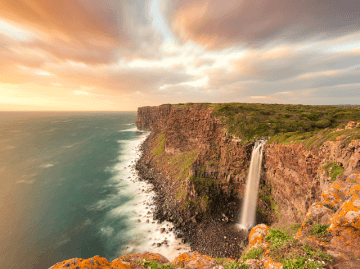 Lees meer
Prices
Rates are per person per night, breakfast included
Minimum stay: 2 nights; except in August: 3 nights

Supplements:
• Half board: € 35 per person (4 courses, drinks excl.)
• Cot 0 - 2 years: free
• Small pets: € 15 p.n.
Hotel Lucrezia ligt centraal in een stadje waar het wel wat uitgestorven kan zijn in de avond
8,0
Karin de Bruin
Wat een stijlvol verbouwde herenboerderij en Francesca was drie avonden lang onze creatieve privé-kok; we waanden ons miljonairs.
10,0
John Driedonks
Von außen unscheinbar, die Zimmer antik eingerichtet, der Innenhof eine Oase
10,0
Anonym
Der spektakulärsten Unterkünfte, die ich je hatte
10,0
Stephan Z.
Schöne individuelle Anlage - mit eigenem Charme, schönes Zimmer
10,0
Anonym
Excellent hotel. Friendly staff
9,0
Rinke
Parkeren een crime, Prachtige rustgevende binnenplaats
8,0
Hajo Zaaiman
Prachtige authentieke kamers
10.0
Van Gorp Leo
Een oud klooster met prachtige tuin en zeer mooie kamers
9.0
Anoniem
Small hotel with excellent restaurant
9.0
Guy and Myriam (BE)
Prima ligging ten opzichte van de interessante bezienswaardigheden.
9.0
Carolien & Lies (NL)
Zeer mooie locatie en enthousiaste ontvangst met drankje en hapjes
9.0
Mevr. Kroeze (NL)
Fijne verrassende plek, heerlijk menu, mooie kamer
9.0
Dhr. Daamen (NL)
Hartelijke ontvangst met drankje en hapjes.
9.0
Mw. De Blois (NL)
Prachtige binnentuin. Uitgebreid ontbijt en diner is een aanrader.
10.0
Dhr. van Geert (BE)
Leuk hotel, dorp minder
8.0
Dhr. Peer (NL)
Perfect, het binnenland heeft ontzettend veel mooie weggetjes. Een genot om te rijden.
10.0
Dhr. van der Geer (NL)
Wij komen zeker een keertje terug
9.0
Mevr. Vermeulen(NL)
Goede ervaring
9.0
Mw. de Coninck (BE)
Fijn eiland, heerlijke temperaturen
8.0
Mw. Loppé (NL)
Fantastisch eiland
10.0
Mw. da Graca
Heerlijk rustig
8.0
Ingrid (NL)
Een aanrader!
9.0
Peter Hoefnagels
De top accommodatie van onze reis
10.0
Dhr. Langbeen (BE)